Bridal couturier Celest Thoi's Love for Frontliner Heroes campaign was created with the intent of dressing two lucky frontliner brides in bespoke gowns for their weddings. Throughout the MCO period, Celest joined the fight against Covid-19 by making personal protective equipment (PPE) for frontliners. In the process, she learned about frontliners who were forced to postpone their wedding due to the pandemic. Touched by their willingness to put others before themselves, she knew she wanted to meaningfully express her thanks to these heroes.
Taking to Instagram, Celest Thoi asked citizens to nominate frontliner couples. Her campaign caught not only the attention of Malaysians, but other brands that quickly reached out. What became clear, was that these special couples would find the wedding of their dreams destined to come to fruition.
Besides a gown designed by Celest Thoi, Hotel Maya Kuala Lumpur offers winners the Sky Lounge as a fully-sponsored wedding venue. Meanwhile, Bravo Events & Entertainment stepped forward to offer its services in wedding planning and coordination. International Makeup Artistry Trainer Gary Cheok also lends his expertise in hair and make-up, ensuring brides look picture perfect. For their part, KL-based floral design company O Flwr has stepped up to the plate, offering elegant bridal hand bouquets. Lastly, Getha Bedding contribute an exclusive set of pillows to the lucky couples who deserve their share of restful sleep.
After 3 weeks of nominations, the two lucky couples were chosen following a lengthy selection process. Judges from the sponsor teams admitted to being moved by many touching accounts. It was certainly a difficult process to narrow down to just two winning couples.
The first winning couple was Ying Ying Sum and Shu Chaw Lee.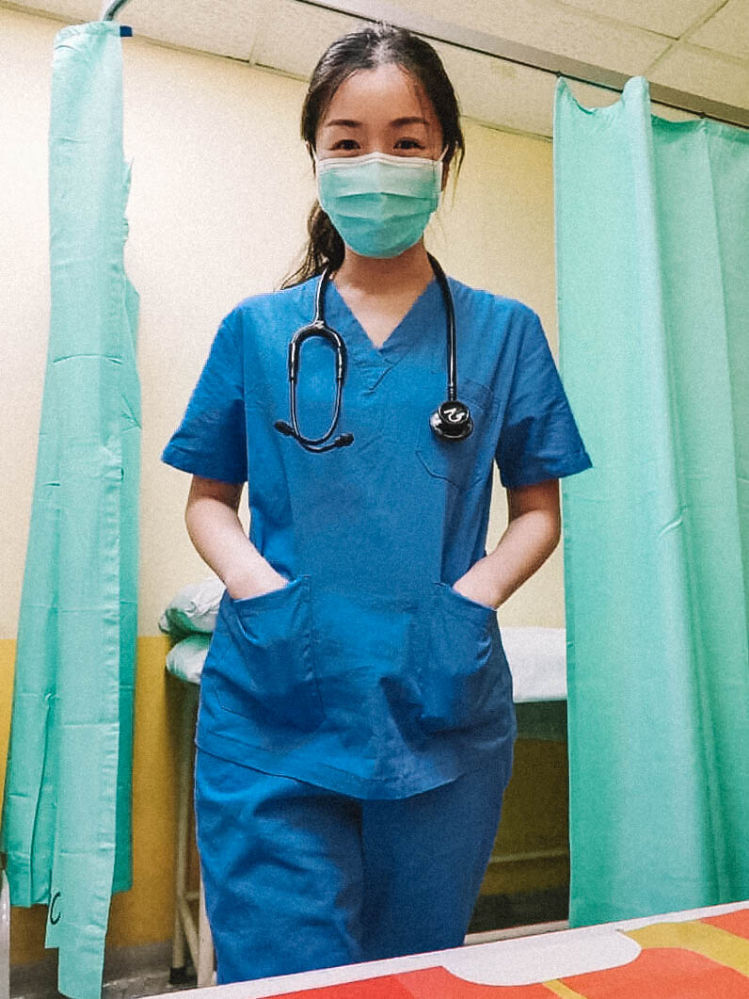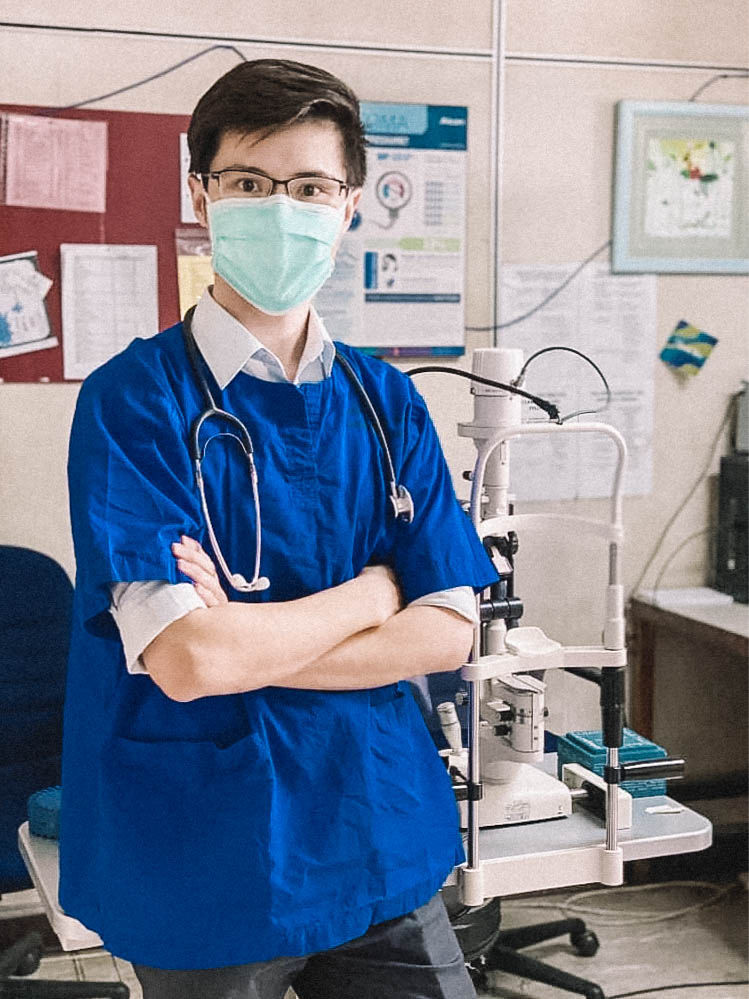 Ying Ying Sum and Shu Chaw Lee's Nomination Story
23 May 2020 was supposed to be our long-awaited wedding after two years of preparation. The greatest excitement turned into disappointment. Just like everyone else, it has to be postponed due to the pandemic.
I work in Hospital Kuala Lumpur while my husband @shuchaw_lee works in Hospital Umum Sarawak. Both of us are medical doctors who have taken the Hippocratic Oaths, and so it is our duty to stay at the frontline. However, during this period of difficult times, I know I chose the right man to be my husband.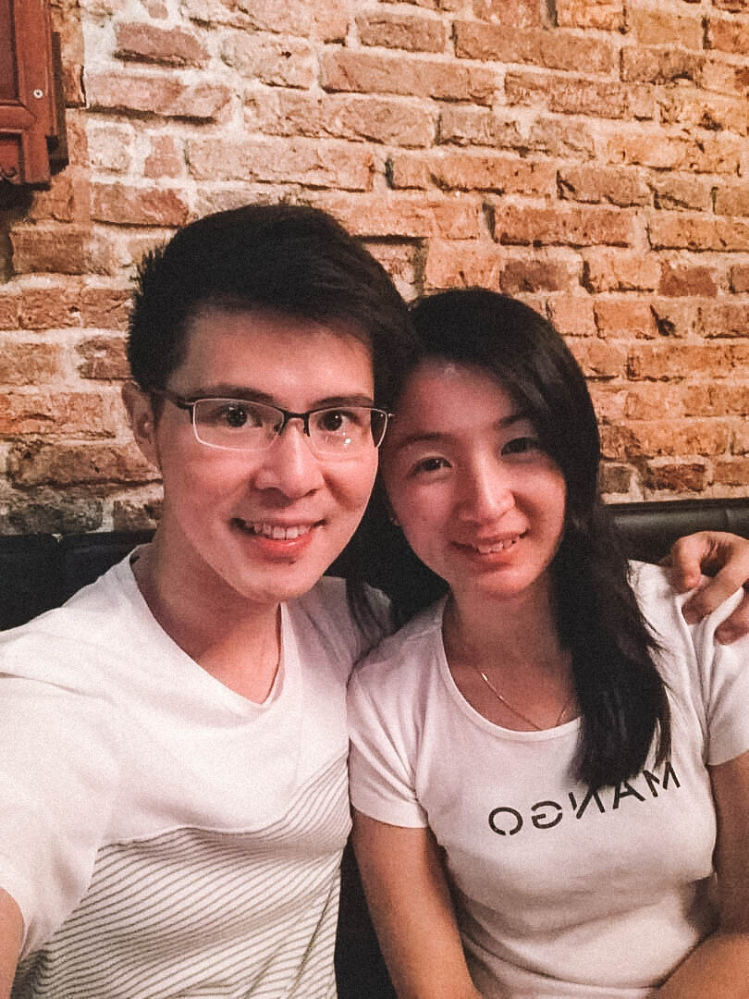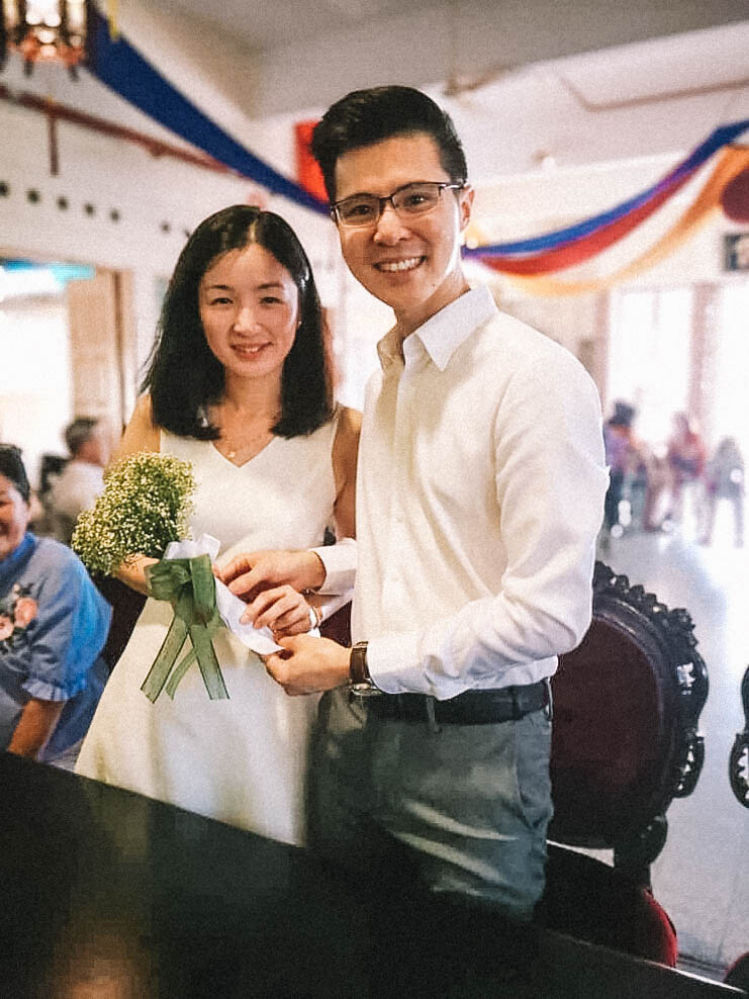 We have been separated from each other and family since MCO. Due to the travel ban, he is unable to come back. Despite all these, he always tried his best to cheer me up, and gave me words of encouragement. Whenever he is free, he will always check on me to make sure I am alright, even though he too, is separated from his family.
He regularly restocked my groceries and food through online orders & deliveries. I even received ginger tea and hot packs for my menstrual cramps. I am not exaggerating when I say that he knows my daily essential needs better than myself.
On our supposed wedding day, I received a surprise bouquet of roses from him, and it was the most meaningful bouquet of flowers I have ever received. If there is one thing I learnt from the pandemic, it would be that my husband truly loves me. For better, for worse, for richer, for poorer, in sickness, and in health, he is indeed by my side, all the time.
The second selected couple was Ashvinyy and Nicholas.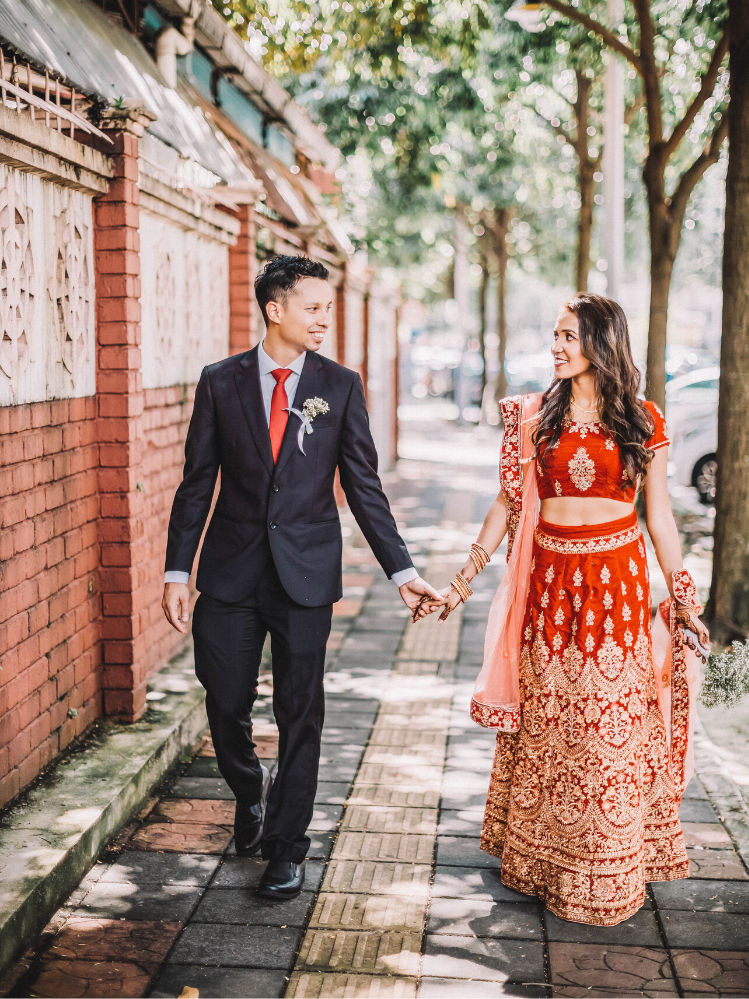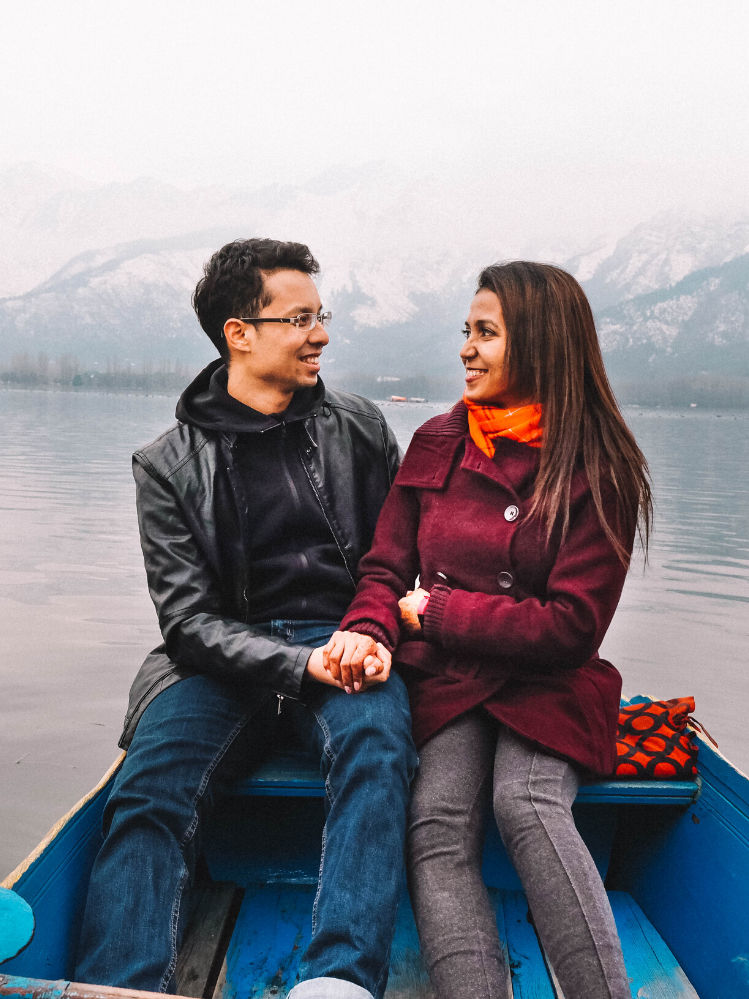 Ashvinyy and Nicholas Van Huizen's Nomination Story
So, a duty of the maid of honour (yes that's me!) is to ensure that the situation is always under control. However, no book or article informed me that I was supposed to prepare for a pandemic but here's my story…actually it's the story of Ashvinyy & Nick.
The announcement of the MCO was made 10 days prior to their wedding, the bride was already in KL awaiting her groom from Sarawak to begin the festivities (given that this was a Hindu-Catholic wedding, it was a week-long celebration).
The bride and groom were considering going ahead with the wedding on a smaller scale since they already had numerous guests flown in…unaware of the impending hurdles – the biggest being the groom's leave suddenly being frozen and then subsequently his flight kept getting postponed/cancelled.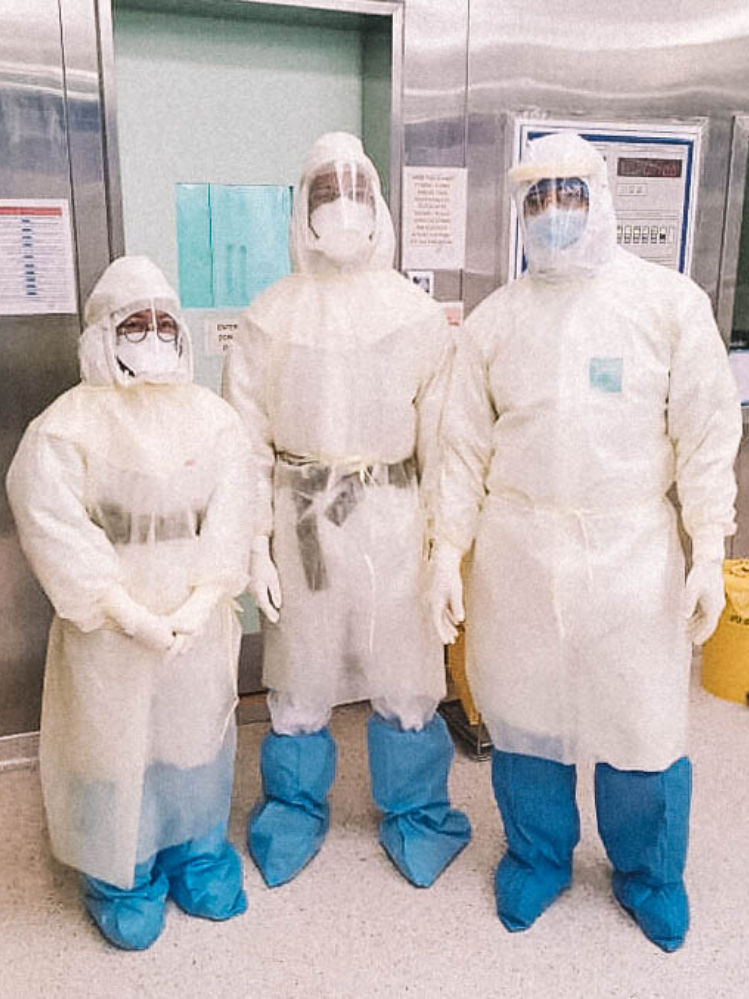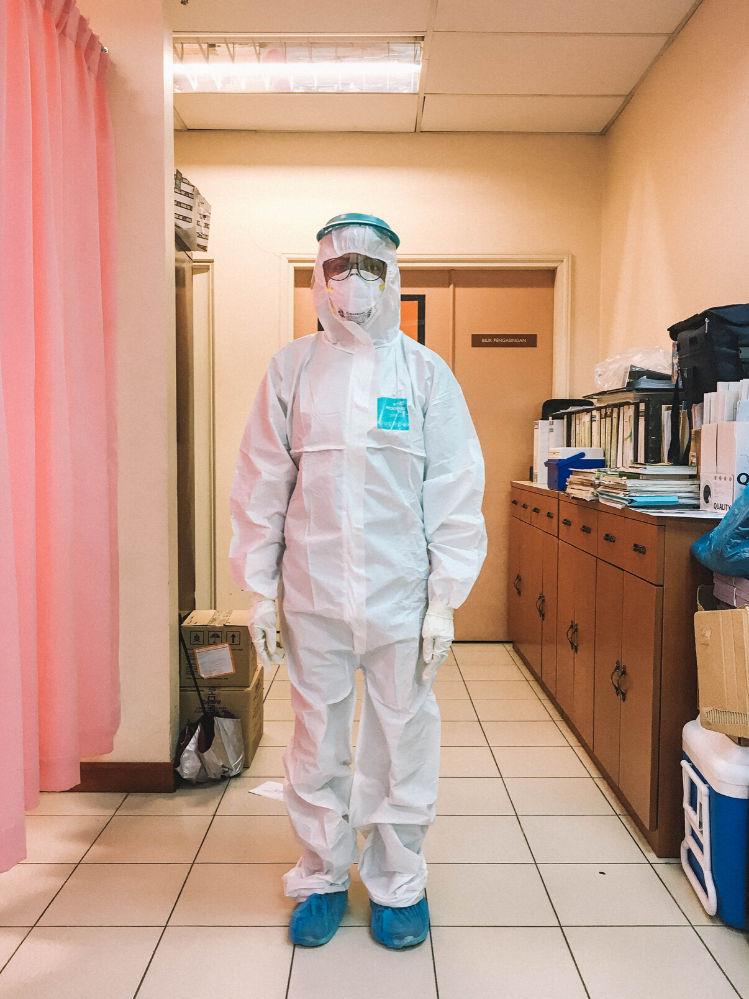 However, with the going concern of the pandemic and his ICU team needing him now more than ever, they had to make a decision in relation to their wedding. Hence, with the heaviest of heart, despite having a seat on the plane, they decided that postponing their wedding was a necessary step in this pandemic war that we are fighting.
The bride then booked the next available flight back to Sarawak to serve in the public health department and screening centres. To me, the saddest part is that after making such a strenuous decision miles apart, they couldn't even see each other as they were serving in different districts in Sarawak!
Despite all that had happened (and the numerous Covid positive scares), they have and are consistently optimistic and calm, always only looking at things on the bright side.
So here's the story of my favourite frontliners who are amazing doctors – my sister ( @cuppiecake17 ) & brother-in-law ( @nic_vhuizen ), your strength and resilience astounds me. I'm counting down the days for me to hold your bouquet, adjust your ( @celestthoibridal ) train, and celebrate all the festivities for #AshGetsNicked …..whenever that maybe. Love you guys ❤ Risking their lives, and sacrificing their day to save the lives of others. These frontliners truly prove the adage that love makes the world go round. For their contributions, we thank them and wish them a joyful married life ahead.