In celebration of International Women's Day 2022, Prestige Malaysia speaks to 10 extraordinary women who are paving the way for a better tomorrow for future generations. Closing the series, Aliya Ashiqin and Christie Wong of StandUp Malaysia share how they are educating and advocating for equality.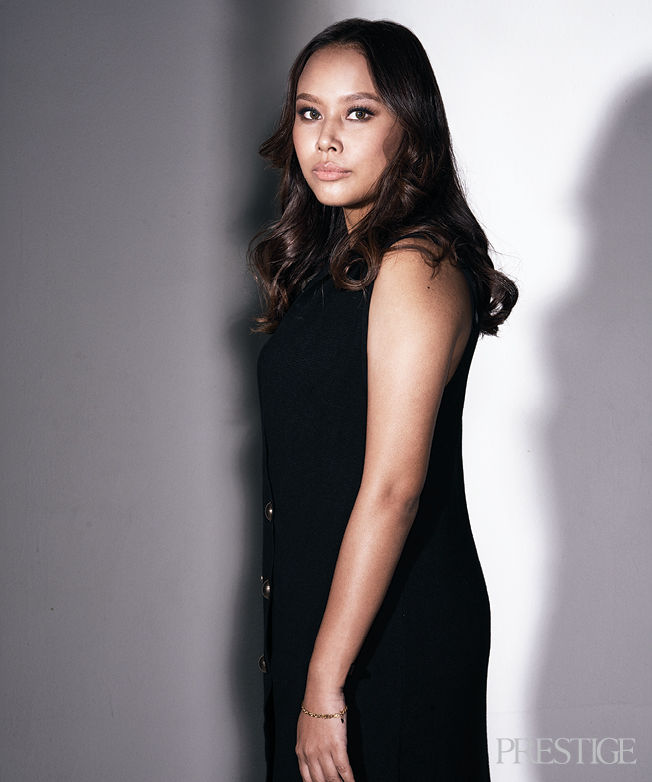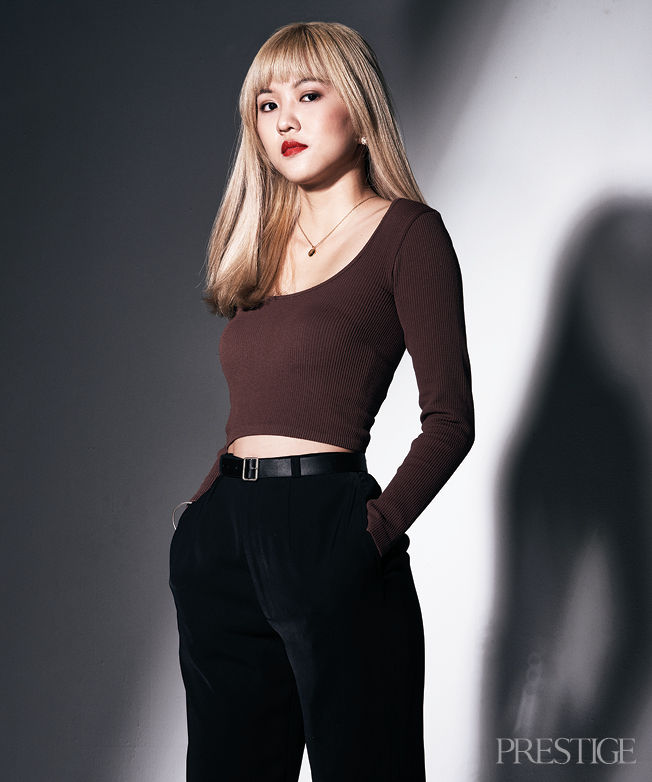 Aliya Ashiqin and Christie Wong
Founded in 2018, StandUp Malaysia is a non-governmental organisation committed to fighting against Sexual and Gender-based Violence (SGBV) in Malaysia. Trusting that knowledge is power, StandUp Malaysia conducts workshops and hosts forums to raise awareness about a broad spectrum of issues.
Subjects addressed include consent, rape culture, sexual harassment, online predators, female genital mutilation (FGM), child marriage, period poverty and more. The organisation endeavours to nurture a new generation of young women, suitably equipped to create a brighter future for women from all walks of life.
International Women's Day 2022: Aliya Ashiqin and Christie Wong sharing their views on empowerment
What would you like more people to know about StandUp Malaysia and how the organisation empowers young women? 
Aliya: StandUp Malaysia is not just an advocacy organisation but a reliable place for girls to develop leadership skills. We encourage every member to participate in our activities based on their interests. For example, those keen on organising activities can engage with the Programme & Outreach department. Those with a knack for research can work with the Research team.
We refrain from assigning specified tasks to members because we value their skills and passion and want them to discover hidden talents. We believe allowing people to contribute to their area of interest will create a positive, satisfying and encouraging atmosphere for our volunteers. Members may also enhance their leadership skills by taking on a team lead role for various projects under their preferred department when opportunities arise.
StandUp Malaysia is like a social club for girls and women. Through it, we instigate positive changes together. After formal events, we gather to share experiences and thoughts in a relaxed setting. Through these efforts, I believe we are nurturing empathetic future leaders who will be aware of the issues and in touch with the changes that need to happen.
Can you tell us about some of StandUp Malaysia's more recent campaigns and what they have achieved?
Christie: Last year, we tried to run at least one online programme every month from period poverty to consent. We also wanted to do a webinar to educate the public on female genital mutilation. We want to educate and give people awareness. Without knowing or understanding the issues, they are unlikely to feel the need to act. We offer people statistical data to communicate the weight of common problems like rape and domestic violence.
StandUp Malaysia also collects data through independent research. Last year, our team created an advocacy brief titled The Severity of Sexual and Gender-based Violence in Asia.
Aliya: We also propose recommendations to the Malaysian government on what they can do to change the harsh reality.
What is the most challenging aspect of trying to educate people about SGBV? 
Christie: There is a gap between understanding the issues and empathising with the vulnerable groups facing those issues. The privileged sometimes ask, "Why should I know about this when it doesn't affect me at all?" As far as I have seen, this is one of the biggest challenges. 
Aliya: To me, the greatest challenge is trying to reach over cultural boundaries to challenge normalised stigmas. Malaysia is a patriarchal setting and changing the narrative for women is difficult. In the current generation, I believe the MeToo movement has played a significant role in influencing countries to advocate against SGBV. We see more people are starting to question problematic behaviour, which gives me hope for the future.
Why should everyone care about equality?
Christie: Equality is everybody's business. You have a mother, perhaps a sister and a grandmother. From the start of life, there are women all around you. The best way to prevent violence against women is for everyone to take steps towards gender equality.
What are some of the key issues that Malaysian women continue to face in 2022?
Aliya: SGBV remains a huge issue. Domestic violence affects women at every level, from B40 to T20 and above. We continue to see rape cases that show women are not safe anywhere. Continuous education is critical if the situation has any hope of changing.
Christie: Period poverty remains a huge issue. I have heard of cases where women resort to using banana leaves, dirty rags or simply nothing because they don't have a choice. Many women lack access to female sexual reproductive health services. There are a lot of people that still need help.
What keeps you motivated? 
Christie: To be honest, sometimes it is challenging to keep going in the advocacy scene because you face atrocities head-on every day. It can be hard to stay motivated when you're doing the same thing – webinars, workshops, awareness talks – but not seeing the results these efforts yield. But then, I talk to people, and some say, "We saw your work and felt inspired and want to get into advocacy because of you." Encounters like that are so meaningful because it reassures me that our efforts do have an impact. Maybe I'm talking to somebody today who may start an advocacy movement like ours tomorrow. That keeps me going.
If you could wave a magic wand and change three things for women tomorrow, what would those changes be? 
Aliya: The first thing I would want to change is people's perspective of women. We are not defined by what we wear and deserve to be equals. I would also like to end the culture of victim-blaming. Finally, to ensure everyone receives gender studies instruction to be more empathetic towards the issues surrounding both women and men.
Christie: First, free pads for all! Next, free women's healthcare, including pap smears, maternity care, and regular breast cancer screening. Lastly, I would love for women to have the freedom to walk around unaccompanied at night and feel safe. 
This feature story first appeared in Prestige Malaysia's March 2022 issue, available in stores and on Magzter