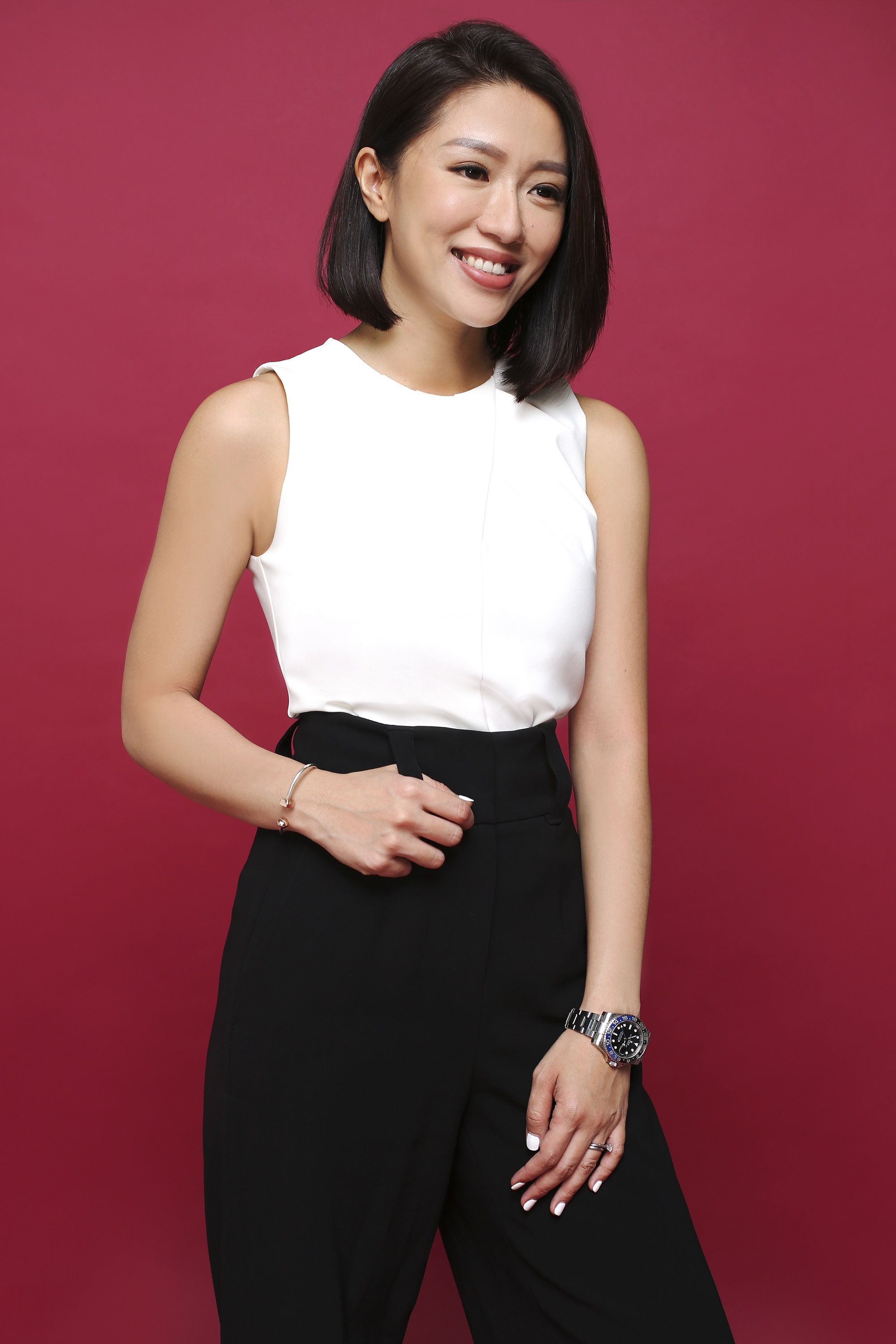 It's a brand that started out first during the time when blogshops were the rage. Love, Bonito has since grown by leaps and bounds, moving from its Livejournal platform to a DotCom. In the last six years, it's also launched pop-up stores, creating platforms that better interact with its customers. And now, 11 years from its humble beginnings, Love, Bonito has expanded out of the digital space to launch its first flagship store in Singapore.
"We've decided this is quite a crucial step to take in order to drive forward the ethos of the brand. So that's why we decided to launch a flagship store," shares Rachel Lim, co-founder and and chief brand officer of Love, Bonito. "It's important to have that physical space where we get to connect and get in touch with customers. People crave authenticity and a genuine relationship. They want a brand to understand what matters to them and can relate."
So with the 4,603-sq-ft space located at 313@Somerset, there's so much more that Love, Bonito wants to do in store, other than simply being an extension of its digital arm. The brick-and-mortar boutique will also carry store-exclusive collections each month. But more than that, the space has been designed with customers in mind, with plans to reach out to women through community-centric initiatives, workshops and events, especially in the coming years.
"We see the power of women helping women and supporting each other in their journey of discovering themselves," she says. "So this physical space is where we can hold workshops and initiatives, and bring women together to bring our products to life."
That's not all that Love, Bonito has in the pipeline. Lim (who was recognised in the 2016 Prestige Singapore's 40 Under 40 list of upcoming movers and shakers ), says the company is also extending its collection of products and its regional reach.
Has Love, Bonito seen a change in the fashion retail space over the years?
People today are more discerning, especially with social media and the Internet. For us at Love Bonito, we look at trends and curate them for our customers. Not all of us can pull off everything that style bloggers wear. So we step in to provide constant personal styling sessions and style guides online to help women.
Love Bonito has been operating online for over 10 years. Why the decision to go into brick-and-mortar, when most brands are going in the opposite direction?
It's seeing what makes sense and being where our customers are at. It's important to have that physical space where we get to connect and get in touch with customers. I want to bring a community of women that I can inspire and educate them to dress well and right for themselves. Today, when we can buy anything off our phones, we need to give customers a good enough reason to come to the store. It's about giving them this experience that they otherwise can't get online. What's obviously lacking online is that intimate connection that customers get with the brand.
Any plans to widen your collection?
We want to focus on women, because that's where our hearts lie. We're not just expanding size range, but also category and product line range to cater to women of different styles, body types and preferences. [It's about] dressing the woman from top to toe for every occasion. Even with the shoes and bags that we create. That's the plan for next year.
And you are also looking to expand into maternity or even baby wear?
Yes, that's in the pipeline. [For example,] maternity clothes are either really expensive and not that great, or you just can't find them. It's about hearing from our customers and their frustrations, getting feedback and doing market studies. There really isn't anyone strong catering to pregnant women and beyond, including nursing mums. I've been getting a lot of requests for baby clothes as well, so that's also something we want to look into.
Any plans to open more stores?
In Singapore, we will probably cap ourselves to 2-3 stores but we will see if there's a need. We're opening another physical store in Malaysia next year. We already have two there and we're going to launch our .Com.My early next year. And in Indonesia, we're online and we also have a slew of pop-ups. We really want to invest and go deeper into these two markets. Because we've perfected the fit for the Asian woman, that's what we want to target. Currently, we also have a store in Cambodia. Next markets for us strategically will be Philippines. And Australia, because there's a huge percentage of Asians there. We already have a high number of people there buying from us so we want to know the market better. We're hoping to launch in the second half of next year.
How do you think Love, Bonito differentiates itself from the competition?
What has really driven us and kept us on top of our game is really the heart that we have for our customers. It drives us to understand what matters to them. The key to differentiate Love, Bonito is not just through the products because ultimately, it can be copied and replicated. What they can't take away is the community that we've built, the engagement with our customers and the connection that we have with them. That's what we want to invest in for Love, Bonito.
Click through the gallery to know more about Love, Bonito's flagship store.