Made in Malaysia is a series by Prestige Malaysia that showcases homegrown talents across various sectors. Through interviews, we strive to highlight the work put in by these individuals while supporting their art.
Malaysia has always identified with the art of Wayang Kulit. The form of shadow play was first seen in Malaysia some 200 to 250 years ago. Carefully crafted shadow puppets are projected onto a white cloth as a puppeteer narrates the characters' dialogues. Wayang Kulit has been passed down for 13 generations, performed at weddings and other celebrations, or even just for a casual performance in villages at the house of the puppeteer.
The characteristics of Wayang Kulit can be defined through these five main aspects: physical, story, music, performance, and puppetry, as I learnt from Pak Dain, a master puppeteer, or 'Tok Dalang' of traditional Wayang Kulit in Kelantan.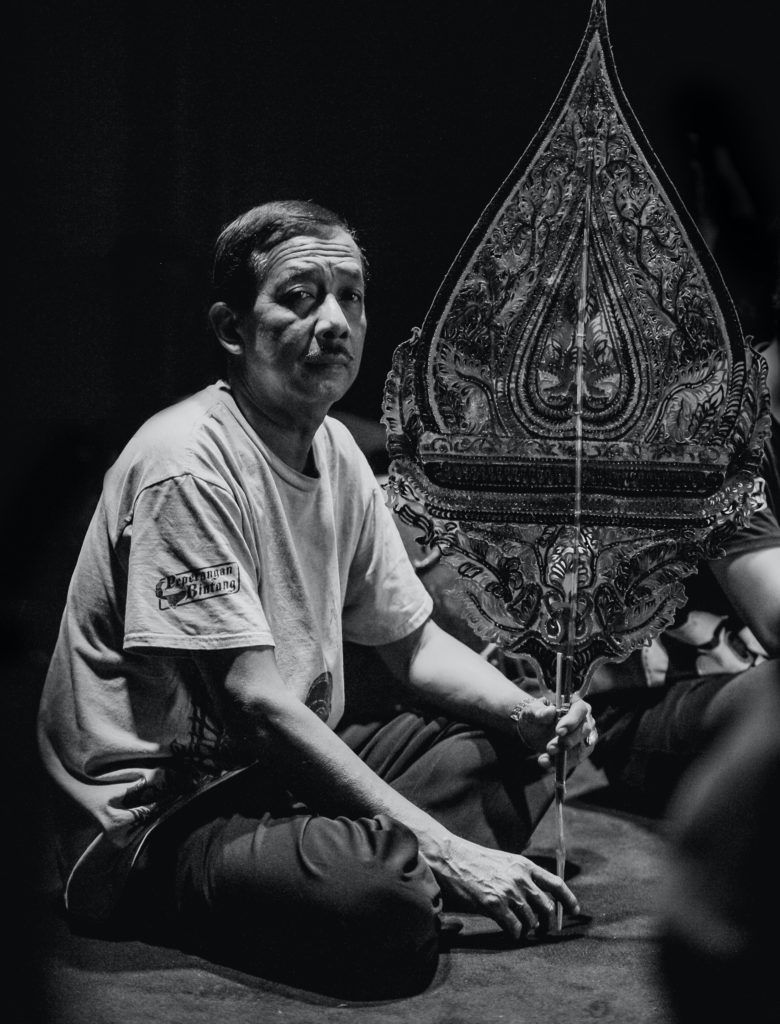 However in the 90s, Wayang Kulit was banned in Kelantan where its homegrown style was created. The stories adapted from the Ramayana and Mahabarata were brought up for conflict by the ruling Pan-Malaysian Islamic Party (PAS). The Ramayana and Mahabarata held stories influenced by Hindu mythology, an influence adapted into many forms of Malaysian traditional art from long, long ago.
The unfortunate and predictable consequence was felt when Wayang Kulit could no longer be celebrated by Kelantanese people during important occasions, as it had been so normally for decades. Till today, only approved-performances are held at the Cultural Centre in Kota Bharu.
Pak Dain then set out on a new, humble dream of sharing his passion for Wayang Kulit by opening up a quaint homestay and gallery in Kelantan called Wayang Kulit Melayu Traditional Kelantan. Unbeknown to him, it was a path that would lead to being covered by media worldwide, and helped keep the art of Wayang Kulit survive.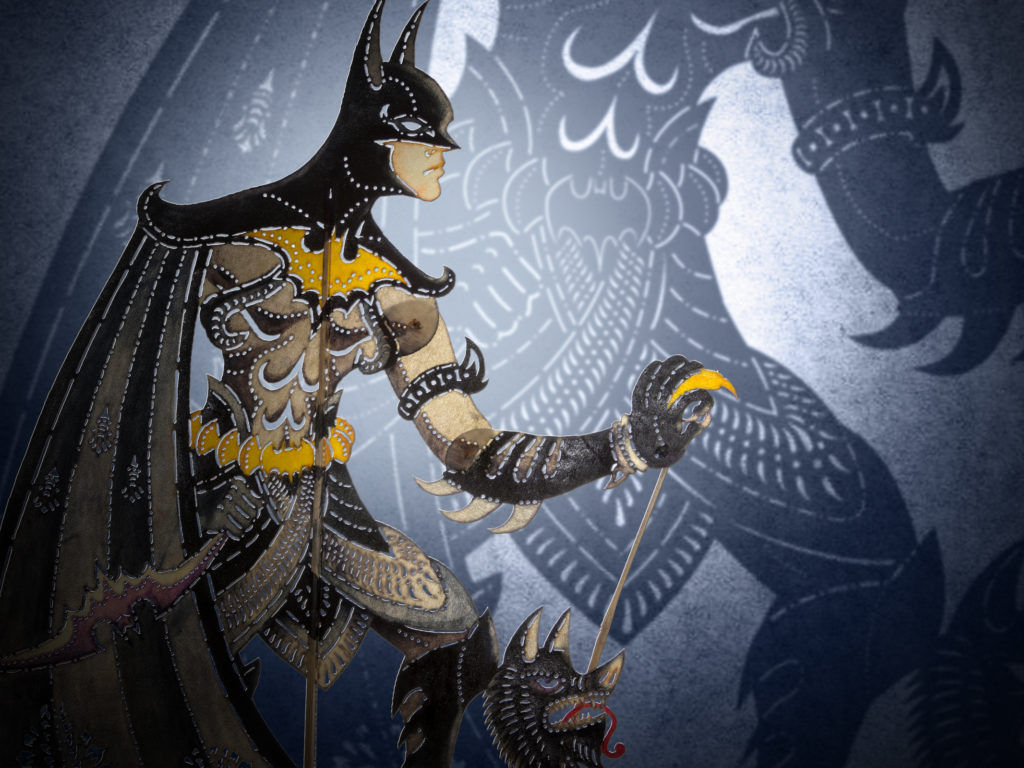 These days, Pak Dain is the master puppeteer of Fusion Wayang Kulit. This new style is inspired by characters from movies like Star Wars as well as superheroes from Marvel and DC Comics. Founded in 2012 by Tintoy Chuo, a character designer, Fusion Wayang Kulit has successfully appealed to a younger audience which is an amazing stride to keep the art of Wayang Kulit alive.
Even Ed Sheeren was presented with his own shadow puppet interpretation.
Fusion Wayang Kulit is now collaborating with GMBB Mall in its aim to promote Malaysian culture in fun and interactive ways. Event highlights include the puppet making workshops and live demos, which you can find out more about on their website.
In our inaugural interview of the Made in Malaysia series, we have the honour of speaking to Pak Dain himself.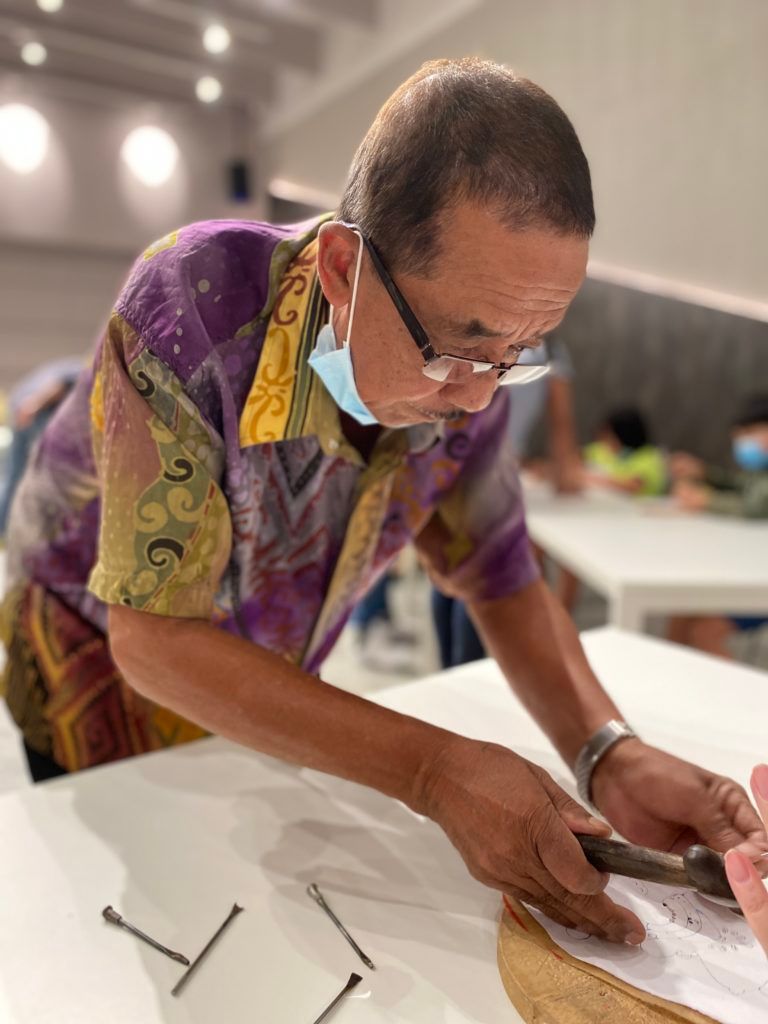 What was Wayang Kulit like during the 1960s when it was at its peak of popularity?
There were four main types of shadow puppet plays: traditional Kelantan, Gedek, Melayu and Java. 
Wayang Kulit Kelantan was the most popular style at the time. However, new puppeteers were finding it hard to make a name for themselves because there were already so many professionals. 
This is when Tok Ali went to Thailand to learn and bring back to Malaysia the art of Gedek. By doing so, in 1970s, Wayang Kulit Kelantan and Wayang Kulit Gedek more less merged together to form a modern Wayang Kulit Kelantan. This new style was marketable for new puppeteers because it had different music and stories.
How did you experience the ban of Wayang Kulit in 1998?
It was sad because us puppeteers and the public loved the art so much but were only to perform once a week at the Culture Centre in Kota Bharu. By the turn of the millennium, maybe just eight groups were left. 
You then opened up the 'Wayang Kulit Melayu Traditional Kelantan' gallery. Tell us more about that and turning it into a homestay workshop program.
By 2009 I decided that had to do something about the craft that I too loved very much. That's when I opened up a humble gallery using my own money. It's not a beautiful building but all the things are there inside it. I even made a website for it. 
At the gallery I began a 3-days 2-nights homestay workshop program for anyone who wanted to learn about Wayang Kulit. Because it was such a small building I could only host four people at a time. To my delight, people came from other states as well as overseas — there would be between 500 to 1000 people staying a year. 
The program and gallery were covered by the media like BBC, and that's how we got the word out. Despite the success, the opportunities for Wayang Kulit to be performed kept worsening. I felt sad, but lucky. People would come to learn about the art still whether out of interest or for their masters and PhDs. It made me feel very proud that I could still do something to back up the arts.
I never expected Wayang Kulit to regain the glory of its former days, but I had the hope of at least getting invitations to perform. 
How was Fusion Wayang Kulit born?
One day in 2012 I received a call from a friend telling me that there was a Chinese man — Tintoy Choo — who wanted my help to create a new modern style of shadow puppets.
To be honest, I agreed to meet him because I was worried his efforts might spoil Wayang Kulit. 
I came down to Kuala Lumpur and he told me about his plans of bringing Wayang Kulit into today's culture, by creating new shadow puppets influenced by movie characters. I was intrigued at the idea and agreed to help him co-create this new brand, provided he give me his word that he would respect the very principles of traditional Wayang Kulit — the 5 characteristics.
We named it 'Fusion Wayang Kulit' because that's exactly what it was. I wouldn't call it "modern".
The group consists of 14 members: graphic designers for the shadow puppeteers, musicians, sound engineer, someone handling the projector, members on the technical side, and of course the puppeteers.
Can you tell us more about the "fusion" concept and how it's different to modern Wayang Kulit?
While the traditional characteristics remain, they can be improvised further and enhanced — therefore no rules are technically bent. They are creative additions to an existing formula. In that sense, Wayang Kulit has always evolved with the times.
For example, when I saw the first draft Tintoy designed for the Darth Vader character, called Sangkala Vade in our play, I rejected it very simply because it was not in line with what I had mentioned. So adjustments are made until the design resembles the traditional characteristics.
Fusion Wayang Kulit has performed internationally, where Wayang Kulit is a foreign art unbeknown to most. How was it received?
When we performed in Germany, I was worried no one would turn up. How would they know what Wayang Kulit was? But to the groups' surprise, it was crowded! We wondered why and perhaps it's because people are curious. 
I remember when we were performing in Singapore, again we wondered if people would show up. That day, a 'Star Wars' fan group heard we were performing our 'Star Wars' shadow puppet play and they came to see it dressed in costume — people really are curious and want to know, so they come to see the performance. 
And finally, how can we get involved and learn more about Wayang Kulit?
I would just like to say to all Malaysians, please support the local arts so that together we can ensure that it always survives. 
(Featured image credit: Jonathan Cool)
(Hero image: Pak Dain behind the scenes at a show. Credit: @fusionwayangkulit / Facebook)