Earlier this month, Malaysian gymnast Farah Ann Abdul Hadi made headlines for announcing her retirement from the competitive arena. Now, as she heads toward the age of 28, the Subang Jaya native looks forward to her future.
In an exclusive interview with Prestige Malaysia, the now-former artistic gymnast was in good spirits, and very much easing well into the next phase of her life.
Having been in the competitive world of gymnastics since she was three years old, this break has been a long time coming. With seven gold medals won at the Southeast Asian Games, and qualifying for the most recent Tokyo Olympics (a feat that only two other Malaysian gymnasts were successful at achieving), Farah Ann has decided to end her competitive career on a high note.
While this decision has certainly left the country in a state of disquiet, Farah Ann has plans to continue shaping her legacy in other ways. Clearly, she has thought her post-retirement plans through and is resilient enough to brace herself for a new chapter in her journey.
Read on for our interview with Farah Ann.
Featured image credit: Annice Lyn/Prestige Malaysia
How do you feel about your career?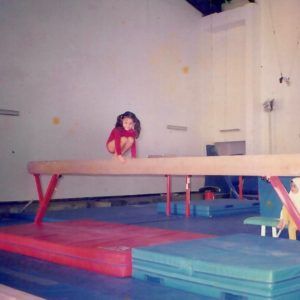 I feel very blessed to be able to have had the career I have. After 25 years, there have been so many enjoyable moments, moments where I was really heartbroken and everything in between. I'm very blessed to be able to achieve everything that I set out to, and also achieve a lot more than I thought that I could, so I'm just really thankful to be able to have had all the experiences that I've had.
What do you consider to be one of the best highlights of your career?
There are a couple of moments that have been the greatest highlights of my career, especially the 2015 and 2017 SEA Games. 2015 would be winning the team gold. We worked really, really hard to prove ourselves. The last time we won the gold medal was at the 2001 SEA Games in Malaysia. We've won gold in different events, but not as a team, so it was a really proud moment for us. 
Then obviously the 2017 SEA Games. In the prior event, I had fallen on bars, so I just went out there and I just told myself that I'm just going to do my best to win this. The moment I finished I was so happy because I'm so proud to be able to put forth one of my best routines ever and just to have that on home grounds and have family members, friends and all the Malaysian supporters be there and to experience that with them — it's a whole other feeling. 
Of course, the most important highlight was qualifying and competing at the Olympic Games. That itself took such a long journey to be able to even qualify. I've trained and competed for a very long time but the journey to get to the Olympics was so difficult, mentally and physically. To be able to just go there, compete and to be able to write my name history — that was one of the most important highlights in my career.
What led to this decision?
Even throughout my career, I've always wanted to be able to retire on my own terms. As an athlete, sometimes we don't get that — we don't get to choose when we want to step down, because with injuries and other things, sometimes it's not in our hands. For me, I always give everything I have for my sport and what I do. I'll always be passionate about gymnastics, but it will be now in a different capacity. I think that was why I decided that after the Olympics would be the best time [to retire] because I've done everything. 
I'm happy to be able to retire at the highest point of my career. Ultimately, I think it really came down to if I really wanted to do this anymore, and I don't think I do anymore. I think that was very important for me to not do that because I could never do something when I don't have 110% of my heart in it.
What do you want to let aspiring gymnasts know about this path?
That it's a path worth taking. If you love the sport, take the risk. The joy that will come from it is really second to none. It will be a very hard journey. Even in my career, only people who are closest to me knew when I was really at rock bottom, being so exhausted and so done with it. I was also heartbroken a lot in my career. 
I've had many moments like that where, you think, what's the point, you put in all these hours, you put in all this effort, you put your broken body out there, but you grow and you heal and you go out there and you still do it, day in and day out. It's hard, but it really teaches you so many things, even when you're at the bottom or when you're at the top. The moment to really hang on is the moment where you feel that you're at your lowest. Even if you have that little spark in yourself saying "I don't want to do this anymore", but you still love it, go out do it. Never leave anything of yourself that you would regret in the future.
What would you tell your younger self?
To enjoy more of the competition. I think in the later years, I really did enjoy more of my competitions, in the sense that I really took everything in. If I wanted to go to, for example, at the athlete's village, there are like cultural shows and stuff. Usually, I would rest. When I was a bit younger I was really nervous and really scared. I think maybe the only advice I would have for my younger self was to actually have fun, meet people. 
I remember when I was 17, [I told myself that] after this competition I'm going to retire, go abroad, go study. 10 years later, I was still doing it and retiring at the age of 28. This was something that my 16-year-old self would never have even imagined. If I was me at that time, I'll be like, you know, "you crazy". It was also more of really building myself. I would just tell my younger self, everything that you're going through, and every hardship means something, It will pass and you will grow stronger as a person. In the end, all the experiences and all the love you have for this fight will make you better.
Would you consider coaching future gymnasts, and what's the plan moving forward?
Not as a full-time coach. A coach is the most important person in an athlete's life. It is a very heavy job, but I love guiding the younger gymnasts. So that's why I came up with the plan of doing camps where I still get to impart my knowledge. I'm in the process of thinking about what the camps are going to be like. 
Basically, just give everything that I've learned throughout the years of being a competitive gymnast, and to impart the knowledge to all the young girls, and of course, I help them a little bit with like training, where I can talk to the coaches and parents.
What's on your plate now?
I'm studying to become a judge, and hopefully, in the future to become an international judge. I'm already judging internally in Malaysia. I'm also now looking into seeing if I could do a competition, like a Farah Ann Cup in Malaysia for the kids.
Now that competitive gymnastics is perhaps off the table for you, what will change?
I was a machine that needed to be maintained to be able to compete at that level. Now it's more of taking care of myself because of my health. I'm dealing with injuries I've accumulated. There was a system in place at MSN (National Sports Council), and now I have to figure out my own of how to treat myself. I'm not so harsh on my body anymore. I'm trying to be okay with that — a different type of body because I won't have my competitive level body anymore. Even now — it's been only a week of being retired — I'm still trying to sink in the fact that it's no longer "my gym," and "I was a gymnast.". Now, I'm just a gymnast at heart.
Would you miss being a national gymnast?
I think I'll miss everything that this comes with — being with my teammates, my coach, going through the experience of training and getting ready for a competition. Even though it was hard, there was always a sense of pride, being able to put your routines together, be able to perform them, travel, compete, and go to the camps. One of the reasons why I decided to step down was because the training itself was something that I didn't miss anymore. I think that was really indicative. The core component of an athlete is the training, with 95% training and 5% competition. You only see that 5%, but the build-up to that is so much. I don't miss that part anymore. It took me very long to realise that and many months in the gym trying to work out what I was feeling. I'm very happy to miss it because it means that I had such an amazing experience. I had memorable memories, and now I get to make more new and different memories in a different capacity.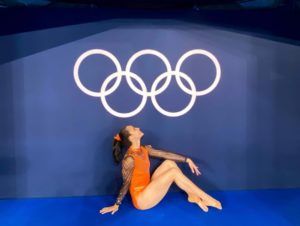 Looking back at your career, is there anything you wish you would have done differently?
No, I think that everything that I went through — the good, the bad, the horrible — was something that I needed to go through. I'm a very emotional person and it's reflected in the way that I compete. Sometimes it's a bad competition. It was really getting in the mindset to let things go, and to think that it's okay. When I was younger, when I didn't perform well, it would play in my head repeatedly. I put so much pressure on myself to do well for Malaysia that it was something that I needed to learn to let go of, and without that process, I wouldn't be able to do that now.
What's a guilty pleasure of yours?
I love cakes! I kind of binge. I usually have a day in a week (or if I'm really, really tired), I would just sit and watch TV the whole day, eat my sweets and not do anything. Usually, my parents don't bother me because I've had such a hard week, so they would just leave me on the couch.
At the present moment, who in the world inspires you?
My family, my sister, even Kubrina (Farah Ann's manager). All these strong women in my life, they've worked so hard. My father put himself through university, working different jobs. My elder sister just got her Master's degree with the highest honours. I have so many people in my life that are such role models, whom I learn so much from. They inspire me in so many ways, to be a better version of myself. It was never to win; it was just to be the best version of myself. They never saw me as just a gymnast. They just want the best for me. I see them doing what they wanted and working hard to achieve that, so that really inspires me. 
In the sporting world, of course, it's Datuk Nicol David. She's inspired me since I was young. She's the most wonderful, kindest person.
How did you take care of your physical and mental health during your career?
It was a lot of work. As athletes, we put our bodies through so much. We needed to push our bodies to our utmost capabilities. Then there were injuries, pain management, physiotherapy, recovery. I've had multiple injuries throughout my career, some couldn't heal properly because of the stress I put it in. We also had to make sure we had 8-10 hours of sleep. I truly enjoyed it, because I enjoy pushing myself. Every time I could accomplish something new, it was one of the most exciting things. 
Mentally, as I got older, I got more stress — especially with the pandemic, my anxiety levels are through the roof. Throughout my career, I see a psychologist to help me through it. I openly talk to my family and friends. I also read a lot of books to train my mental capacity, and to train it for competition. It's also to be flexible with bad days. For high-performance athletes, the mind is very important, because sure, you can be the strongest, but if you can't perform on that day, then it really wasn't worth it.