It was a year that went by fast, and slow, but will certainly be remembered one of the most challenging stretch of time in all our lives.
A year ago today on March 18, 2020, Malaysia entered its first lockdown. The news of a MCO came almost suddenly, with only a full day ahead for us all to prepare for live indoors. With curbing COVID-19 proving to be the biggest challenge of them all, we went back and forth between stages of the MCO, bringing with it challenges we've never faced before, alone or as a nation.
On one hand, we saw the silver lining: unity, social media and technology enabling us to stay connected, even the little things that kept us feeling current and present — trends like dalgona coffee, baking, sweatpants to work. It wasn't all pretty, in fact far from it: comparable suffering, isolation, financial difficulty, and the very threat of COVID-19.
365 days later, here we are. Who's to say for certain what the rest of 2021 will bring? With the vaccinations rolling out, we can only hope for a brighter, and most importantly, safe future. While we wait, let's pause to reflect on the lessons and experiences of 2020. Here are some personal reflections shared:
Ferhat Nazri
Branding, Marketing & PR Consultant at Ferhat Nazri Aziz Consulting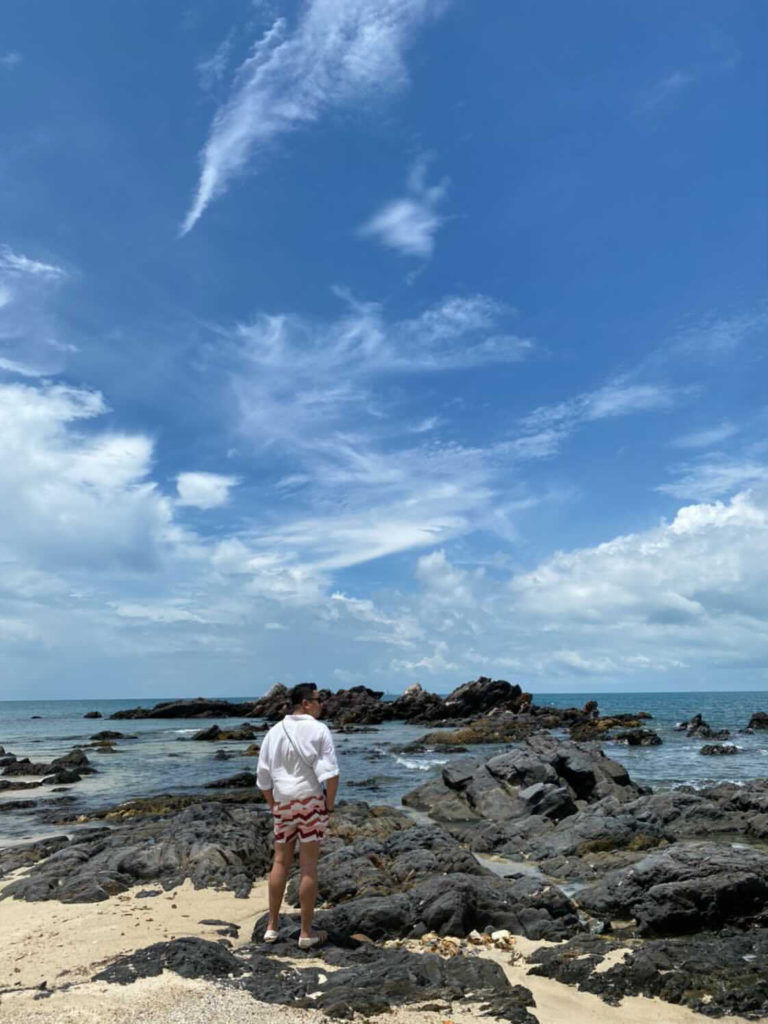 "Believe it or not, I was in Sri Lanka just the day before the lockdown with the family. We flew two days before for what was meant to be a week's holiday in Galle and the south-east of Sri Lanka for the leopard safari. When we heard the Malaysian government's announcement about shutting the borders the following day, we went straight to the airport to grab a flight home to KL, and we had to buy new tickets too! It was pretty crazy but my family and I were glad to be home before the shutdown.
I have to say I have learned so many lessons from the lockdown but if I had to choose one it would have to be to declutter and how important it is to live 'lightly'. I never knew what it meant when I read Marie Kondo's books, but sometimes in life we accumulate more than we need.
My family and I were happy to be able to give away so many stuff including kitchen appliances and toys to those who are in need. I even gave away quite a bit of my winter wear for the Syrians who were going through a rather harsh winter.
I'm so proud of us Malaysians coming together to support the underprivileged throughout the lockdown. I love this about Malaysia. And it's amazing how wonderful it is to live 'lightly' and to get rid of things you no longer need."
Khairun Nisa Zabidi
UK PACT lead, Foreign, Commonwealth and Development Office of the United Kingdom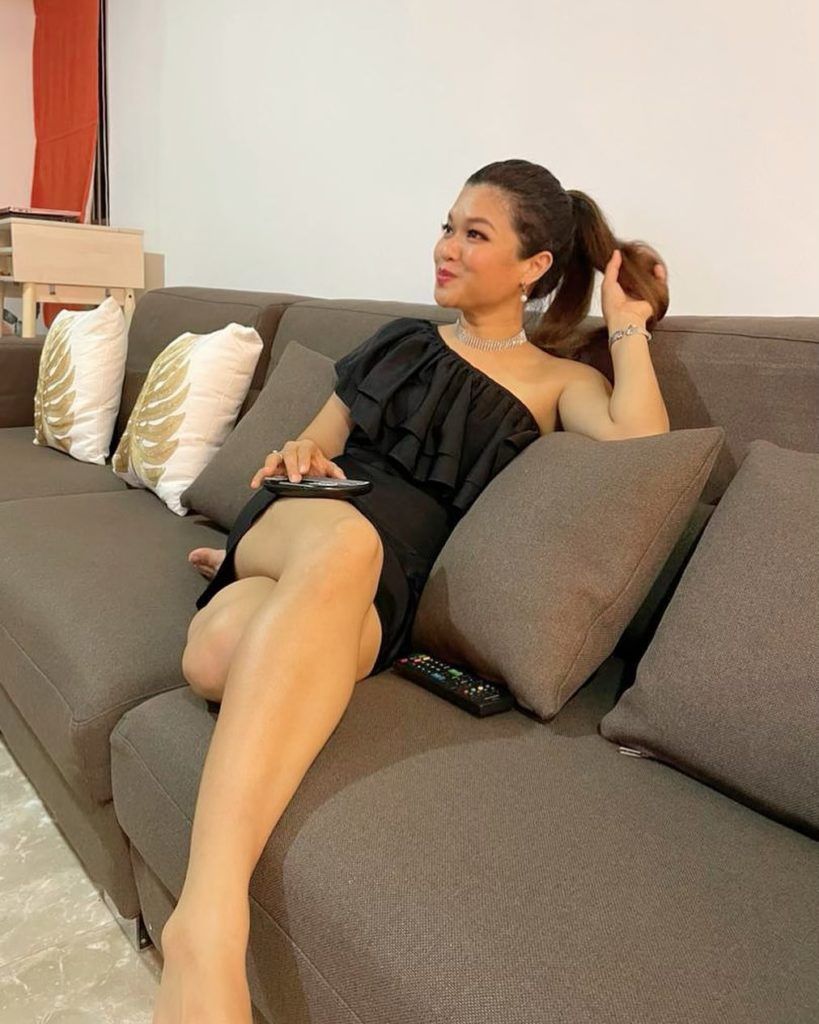 "Right before the lockdown began, I was feeling good in new routines I created with my kids, and connecting with communities online. However, that energy dropped quickly within a few weeks and I found myself struggling as relationships and my mental health deteriorated. It was a mix between feeling "incarcerated" and not knowing when it was going to end.
A year on, I know how important connections and relations are to me both personally and professionally. As someone working in climate diplomacy, I am in the business of relationship building, which I have found very difficult to do what I do virtually. I've learned not to take in person networking for granted, whether it be with my government, business and community beneficiaries; my team here and in London; the consultants who deliver work for us as well as our wider stakeholders like the media and implementation partners. Building relationships at meetings, events and conferences requires specific and nuanced skills that can make or break the things you're trying to achieve.
The same goes for my personal community. I cannot imagine going through this physical isolation without having a close group of family and friends who reminded who I was and that I was safe and we can get through this together."
Dato' Dr Nick Boden
CEO of Immunitee, entrepreneur & chiropractor at Spine & Joint
"The first lockdown last year was surreal. A complete silence from the busy main road was the obvious sign that things weren't normal. That, and the fact that the normal chaos of bundling my kids into the car for school and going to clinic was no longer happening, was very strange.
We turned our home into a school, and our yard into a gym. I would put on costumes to entertain my kids while teaching them too. It was all about making the best of a crazy and scary time.
My takeaway from the experience is the importance of spending as much time as you can with your kids and family, no matter what. The lockdown afforded me the chance to spend time with two young children that at any other time, would not have been possible. I cherish this extra time with my kids and wife, and I think it helped us to all appreciate each other more, even though we all had our tough days during the lockdown."
Serena Mukhriz
Student at University of Brighton, UK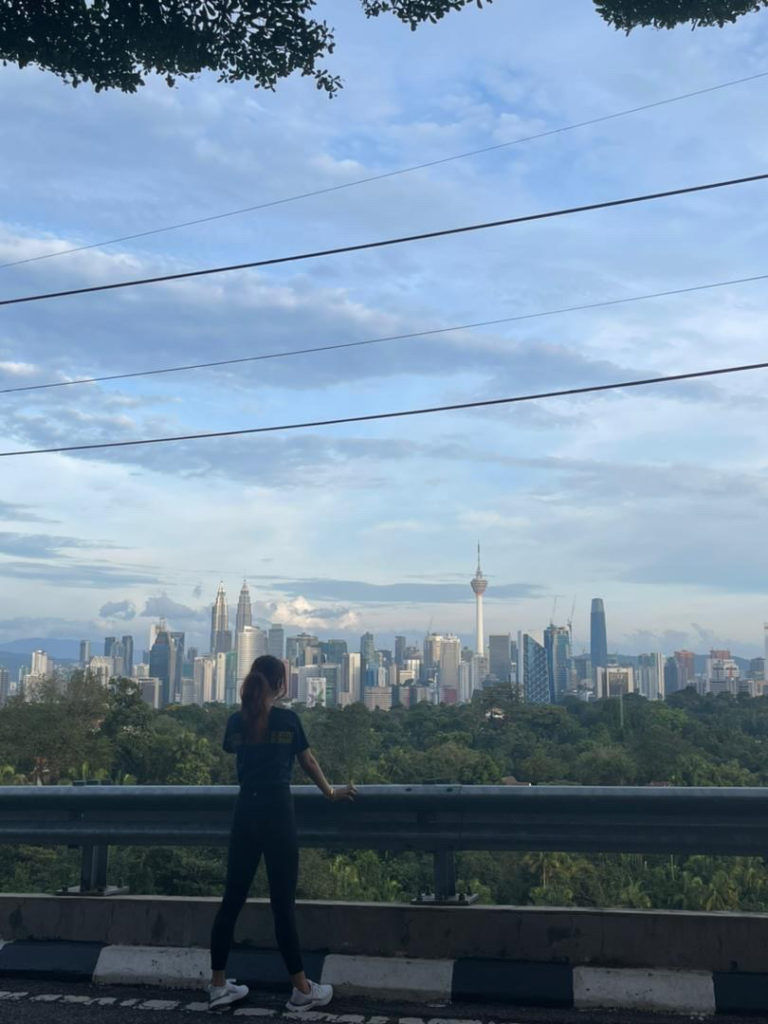 "Last year's lockdown was especially tough on me because I had final exams to prepare for within a few months. Not being able to physically attend school and see my classmates or teachers definitely took a toll on my work-ethic and motivation. Due to the change in routine, my mental health started to deteriorate as MCO progressed, because all I ever did was wake up, eat, sleep and repeat.
This constant cycle lead to a sudden weight gain. Luckily when CMCO came into effect, my friends invited me to my first ever spin class which changed my life… literally. I immediately fell in love with fitness and began to explore a range of activities including aerial yoga and pilates. This made me lose the weight I gained since the start of lockdown, and I've never felt happier with myself!
One thing that lockdown has taught me is to prioritise self-care. That includes shifting unhealthy habits, eating healthier, cutting off toxic people, exercising, and finding joy in the little things. For me, there was light at the end of the tunnel."
Ken Lim
Founder of KENS Apothecary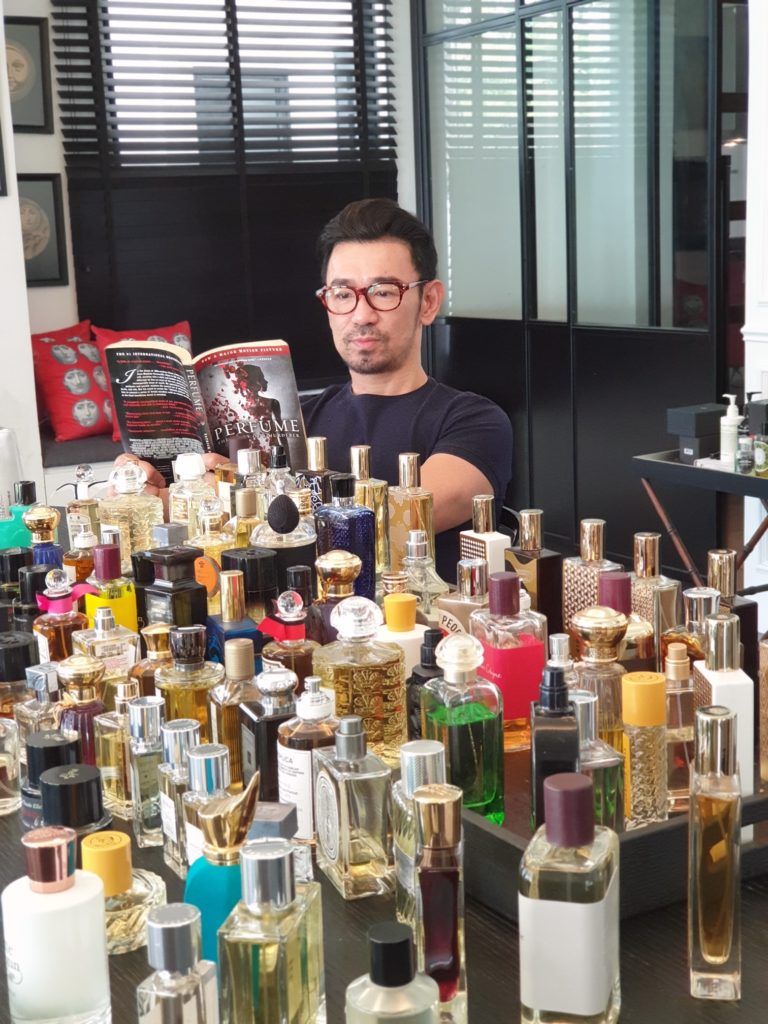 "We were given very short time to prepare for the MCO 1.0 — the news was announced on the night of the 16th! I was trying to not panic, and on the first day of the lockdown I kept thinking about the operation and HR matters.
I also tried to keep myself busy by doing things I have always wanted to do, but never got the chance to do — one of which is to 'Marie Kondo' of my perfume cupboard by cleaning and rearranging the perfumes I have collected over the years. So I discarded bottles and other items that no longer sparked joy.
I have learnt to appreciate the simple things in life and make the best of what I have. Reconnecting with the nature has been such a joy for me. I look forward to admiring the blooms and plants every day, it has become my morning routine. Now I understand the true meaning of 'stop and smell the roses'."
Sereni Linggi
Centre Manager at Green Heights Mall & Co-founder of Sereni & Shentel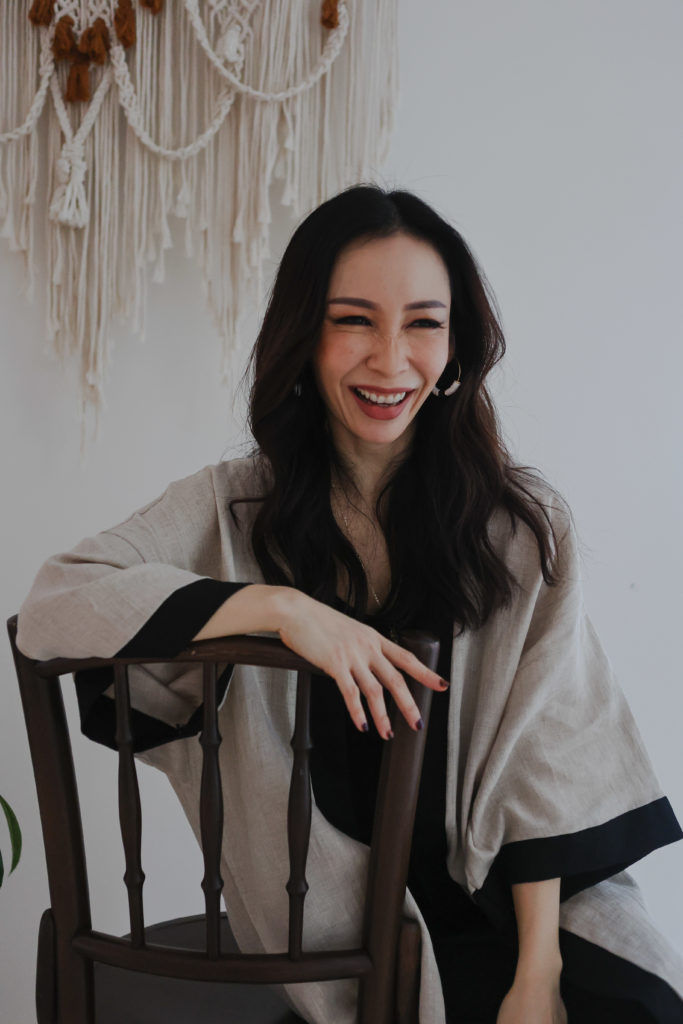 "I went through a range of emotions, from worry to fear, to eventual acceptance of the new norm. It has been a tough 12 months for everyone and I am fortunate to still have food on the table and a roof over my head, despite some setbacks and losses work wise. I told myself to focus on the positive and take the time to reflect, reset my life and spend more time with my family. I also believe keeping fit and eating well helped me mentally. It's easy to lose track and slip into depression in these difficult times.
The lockdown taught me to adapt to new situations and at the same time, discover what really matters in life. In Kuching, we were fortunate to only have the lockdown happen once but this year as the cases continue to rise, everyone is a lot more cautious. As I was spending more time at home last year I spent many evenings winding down by learning how to make jewellery out of recycled beads and materials. And as I was also working on eco oriented community projects for my work, I decided to turn my jewellery making into a small business to fund these eco projects.
I also started designing kimonos using fabric sourced from small local businesses in Kuching and made by local seamstresses to support the local industry. So at the end of 2020, HEAL, a lifestyle brand focused on healing the Earth, Mind, Body and Spirit was born."
Soo Shea Pin
Managing Director of Halcyon Days and co-founder of Feith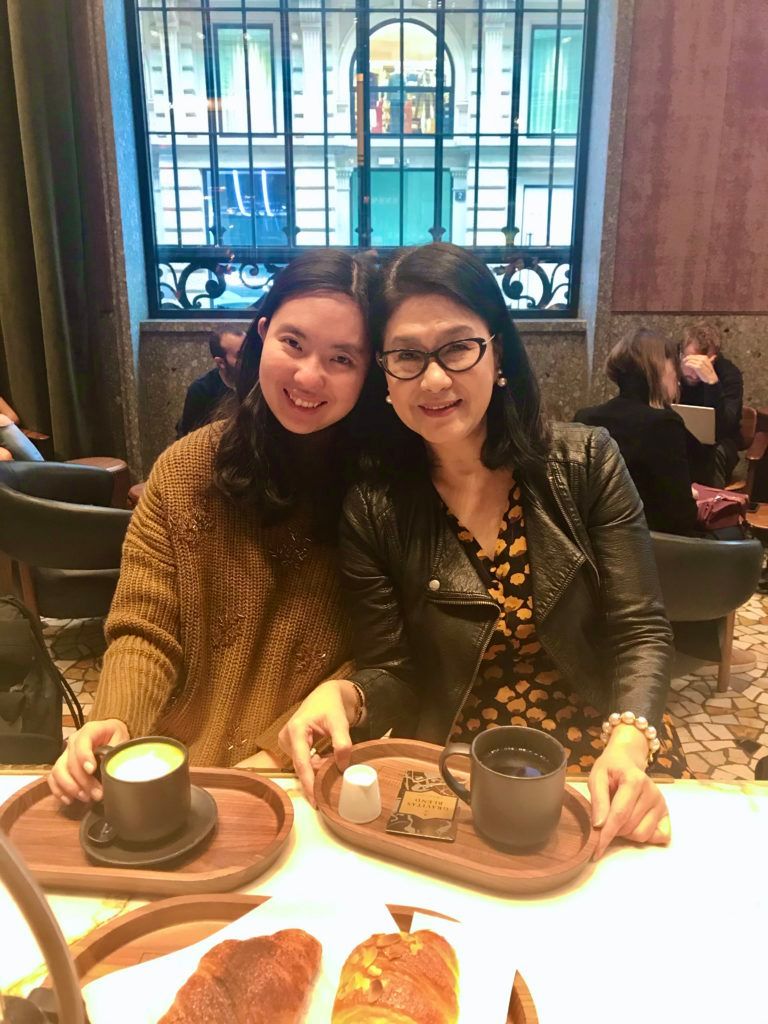 "I was on a business trip with my daughter at the start of the year, and when we felt the drastic disappearance of Chinese tourists in London, Paris and Milan, I started to realise that the situation was unusual and impactful. Still, I didn't know fully what to expect.
When we went into the lockdown in Malaysia, we closed our two retail stores, and packed all the stocks and locked them. I missed going to my stores so much. I didn't like working from home as I always love connecting in-person with other people.
It was also very hard not have business and income for three months during the first MCO. With the RMCO, CMCO and back to MCO, it has been a continuous struggle to reopen, stabilise, and rebuild.
Despite all the unpredictable challenges, I feel very blessed to have family and friends reach out and support us in many ways. I was deeply touched by so much kindness, and that motivated me to stay strong, keep calm and carry on every day. I have learnt that when life is out of our control, look at what you can do to make it better for yourself and others, no matter how small a deed."
Answers have been edited for clarity.