The resurgence of new Covid-19 cases nationwide has brought parts of the country under Conditional Movement Control Order (CMCO), where economic activities and civilian movements are restricted in the hope of containing infection rates.
Among the patients of the third wave was Selangor state assemblywoman Lim Yi Wei, who has since recovered. She was initially tested negative upon her return from Sabah, following the state election, but developed symptoms of Covid-19 in subsequent days. In this exclusive interview, she tells us of the ordeal she went through.
Given the hectic campaigning period and hence the heightened risk of coming into contact with potential carriers, was Covid-19 something that was weighing on your mind?
Yes, definitely. I campaigned in DUN N.40 Bingkor in Keningau district which was a yellow zone at that time with one active Covid-19 case, but we did not take things for granted.
The campaign team was very careful: implementing temperature checks at the operations centre and all public gatherings, wearing masks and keeping our hands clean. While campaigning house-to-house, I would not touch villagers at all (no handshakes!) and maintain social distancing.
You tested negative in the initial swab test. When did you begin to experience symptoms of Covid-19? What were the symptoms?
I took my first test at KLIA2 on the night of September 27 and self-quarantined immediately upon returning home. This meant doing 95% of my activities in my room, no food deliveries, and wearing a mask in shared spaces such as the kitchen.
I started experiencing symptoms between September 30 and October 3. It was like the onset of fever: feeling hot and cold, having chills, fatigue and body aches which were more concentrated on my lower back and legs. I would also wake up with cold sweats and experienced loss of taste.
You then took a second swab test and continued self-quarantine pending for the result. What went through your mind?
It took three days for the results to come back. Between the three days, I was quite worried as the body aches were more severe than a usual fever. I had a gut feeling that something wasn't right. My only hope was that:
My self-quarantine measures had been effective;
The campaign team was okay;
I had not triggered an outbreak in Keningau. DUN Bingkor has many small villages and healthcare is a challenge, as in many areas in Sabah (note: all of the DAP Bingkor team – both Malayans and Sabahans tested negative).
Upon receiving the news that you had tested positive for Covid-19, what were the first things that you did?
Briefed my housemates on what they could expect
Called my family back in Ipoh;
Informed YB Tony Pua (Damansara member of parliament) who led the Bingkor team;
Compiled a list of close contacts (names and phone numbers) and places I had been to up to 14 days before symptoms appeared as requested by the Petaling district health office. I was also asked to share screenshots of my MySejahtera history, which to be frank is a bit strange, because you would think that the Ministry of Health can pull that data;
Wrote my media statement to inform and calm the public.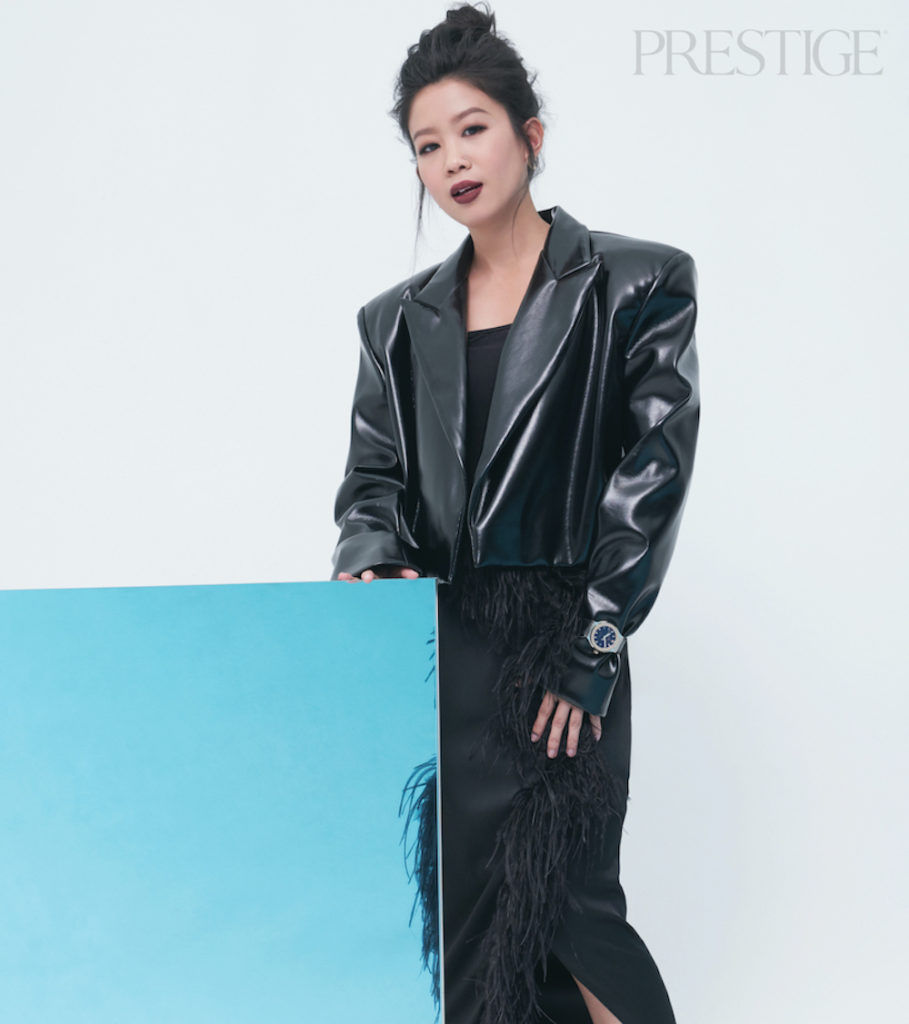 Can you share what sort of treatment did you undergo and what sort of health effects Covid-19 had on you?
My fever-like symptoms had mostly receded when I was admitted to Hospital Sungai Buloh. so I wasn't given any medicine. The remaining symptoms were fatigue, nasal blockage and loss of taste.
X-rays were taken twice, and we were asked to report immediately if we had breathing difficulties.
How long did it take you to recover?
I was discharged after a week as my X-ray result was clear. The nasal blockage has thankfully cleared just this week. I haven't fully regained my sense of taste.
Now that you have been discharged from the hospital, what have you learned from your experience?
The fear of Covid-19 is similar to the fear of AIDS back in the mid-'90s. People are scared but aren't fully knowledgeable of the actual health risks. For example, residents in my condominium complex were very anxious – even in other blocks although I had been self-quarantining. My housemates and I also experienced some stigma online, despite having been very transparent with my self-quarantining measures. While I understand that Covid-19 is scary because of the novelty and the recent spike, we need to view things with a scientific eye and not succumb to panic. Follow the science.
Having been interviewed by the various health officials, there are still gaps between the information-gathering and reporting process when it comes to contact tracing. There needs to be more data-sharing and transparency.
On the personal side, it was also a reminder not to take health for granted. I haven't really stopped working since the first MCO was enforced in March 2020. We've been disbursing aid (food, baby and adult milk and pampers) to constituents for the entirety of MCO; doing small community programmes, legislation at the Selangor state assembly, handling water crisis… Being admitted to hospital forced me to stop, albeit very abruptly, and focus on my physical wellbeing and mental health.
Anyone that you wish to express gratitude to?
All the staff in Hospital Sungai Buloh. Besides the doctors and nurses, I would like to thank the cleaners who are exposed to medical waste. We need to ensure that our frontliners are well-protected and well-compensated. Upon my discharge, I've informed the Covid-19 ward consultant Dr Yasmin Gani to let me know if they need anything. My office will definitely help.