Commanding over 50 outlets nationwide, Vincent Lua's voyage into entrepreneurship can be described as a felicitous result of his perseverance and drive to prove himself time and again. "You need luck to be an entrepreneur too, to be at the right place, at the right time," says the 35-year-old, who founded fast casual Korean restaurant chain MyeongDong Topokki (MDT) in 2014.
Riding on the popularity of the catchy K-pop numbers and tear-jerking K-drama series, MDT was established on the premise of tapping into the burgeoning culinary interest in Korean food. Topokki is a type of Korean rice cake. A dish whose versatility has permeated the fabrics of the Korean society, topokki can be found on every street corner in South Korea. It can be stir-fried, served on skewers or added to soup.
Inaugurated at Sunway Pyramid, initially MDT was a typical casual dining restaurant. Manned by waiters gleefully taking orders and delivering every dish to the table, coupled with a spacious footprint, plush furnishing and tranquil setting, it was designed as such that patrons would stay for the ambiance.
Just as the K-wave swelled and swept away every resistance in its path, one would think a Korean restaurant would be a sure bet. The assumption proved erroneous as high start-up costs and various overheads, from staff salaries to mall rents, began to add up and about to engulf Vincent. Coupled with unexpected low turnovers, the fissure of negative cash flow dilated into a chasm of RM800,000 in a matter of months.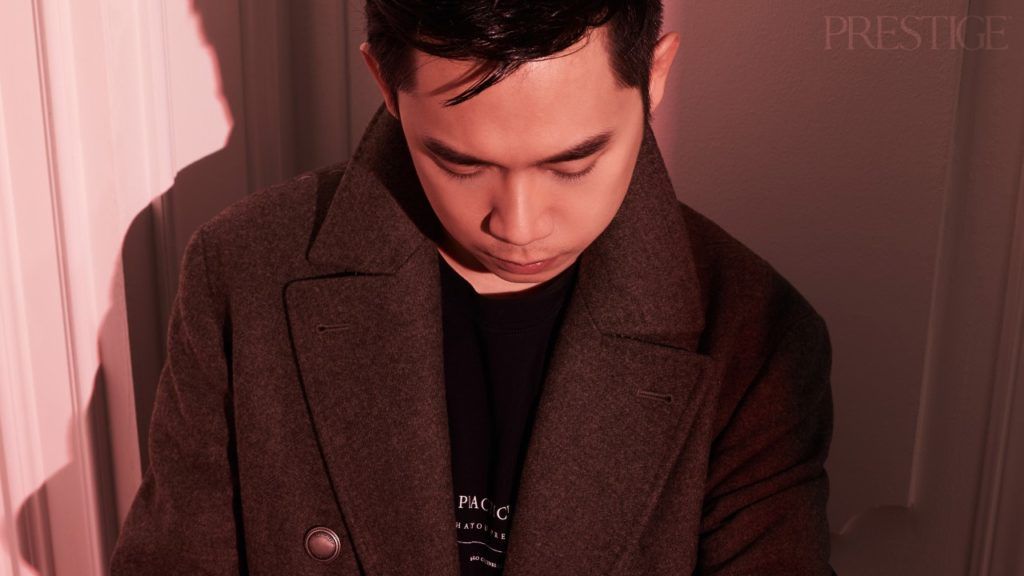 "If the hole is deep, you can't keep covering it. It is only going to get worse and worse," Vincent admonishes.
The direness ultimately came to a head. For Vincent, they were compelled to revamp or risk extinction. He didn't recoil. Staying the course and prevailing is something he has done all his life.
Drawing inspiration from Seoul's MyeongDong subway station for its array of mouth-watering street fare, MDT was transformed into an on-the-go, accessible concept that can easily be adapted and scale up. The new approach required far fewer staff, prioritising self-service and reducing turnaround time. Patrons were expected to pay for their orders at the counter and pick up their food once it was ready. The setting was adequate in drawing in repeat customers while encouraging a fast turnover. With the service charge now annulled, everything on the menu instantly became more affordable especially to the young generation. It seemed in the face of adversity, they stumbled upon a game-changing recipe.
Vincent's tenacity was a product of circumstances. Born into a financially comfortable family, as a child he would shadow his father, who was a contractor, to various properties and sites.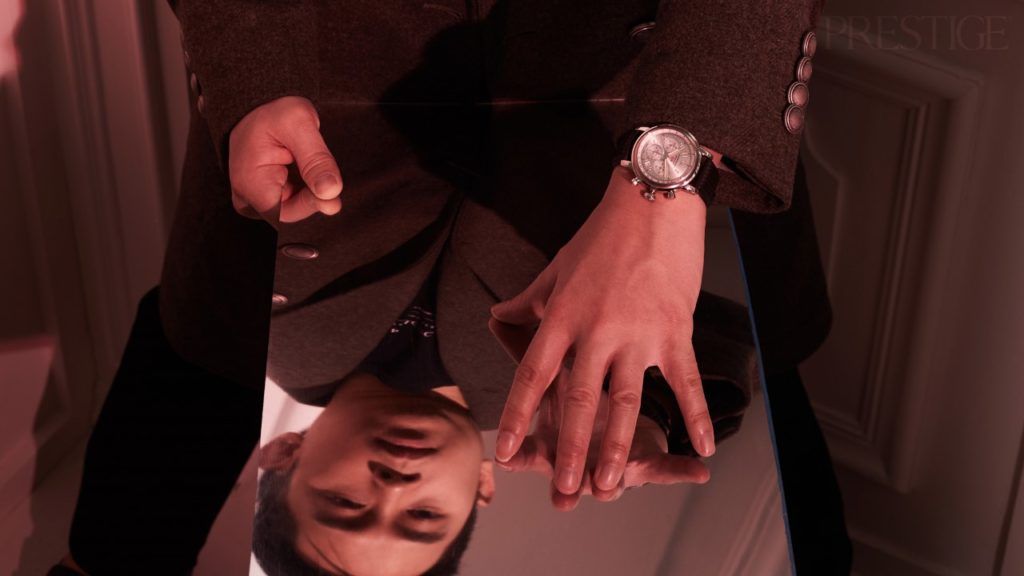 "I was exposed to business from a very young age and I had the intention to take over his business. As a child, it was my dream," says Vincent, recalling vividly of the Kobelco machinery arrayed at construction sites they visited.
But tragedy struck when Vincent turned 11. His father's untimely departure meant that his mother was left to pick up the pieces. As a child who was accustomed to enjoying conveniences from the latest book to the newest toy, he was ushered into adolescence but not in nonchalance he had anticipated.
"When I was growing up, my mum had a very important role in educating us and bringing us up with proper manners. She would often get frustrated with us about the time we would come home and naturally as a kid, I would go against her wishes," says Vincent, cognisant that their life was drastically altered.
Even as a boy, Vincent had to learn to walk like a man. After school, days were spent supplementing the family's income through direct selling and selling a friend's comics.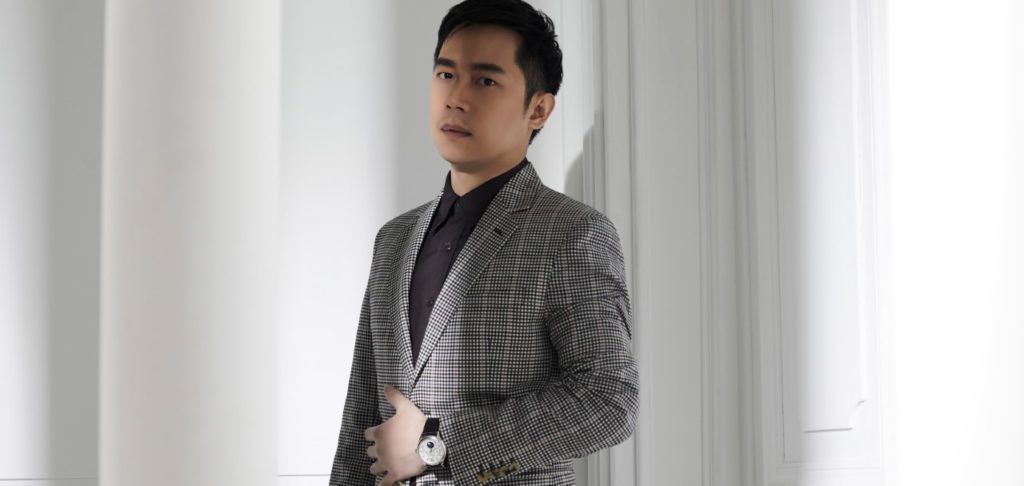 "I needed to fight for things. I couldn't just ask for things or be handed things like I used to," he adds.
Watching his mother going from a homemaker to shouldering all responsibilities overnight, he had to mature quickly at an early age compared to his peers. Witnessing the difficulties his mother had to endure, he learned to become independent. He saw persistence in her, which conversely, helped shape who he is today.
The impact his family had on him was profound. He always thought he would be an engineer, taking after his father. He enjoyed the buzz of real estate, the bustle of a construction site. He went as far as to enrol in engineering courses, only to discover promptly that he wasn't cut out to be an engineer due to certain criteria. He resorted to finance as a viable alternative as he was proficient in maths.
Upon his graduation at Curtin University, Sarawak, with a bachelor's degree in finance and management, Vincent went down the default route of many graduates in the chosen field: banking. Recruited into Maybank, the country's largest bank by capitalisation, Vincent was the bank's youngest relationship manager. Fostering relationships between clients and the bank and facilitating their needs, he found himself drawn towards the glittering success of his clients. Many of whom were entrepreneurs.
For the enterprising individual, it served to propagate the desire to pilot his own business. While he was still employed by the bank, he took a small step towards achieving his dream. He experimented with reselling USB flash drives, which he purchased in bulk from an online vendor. Except the storage capacity wasn't as generous as advertised. The seller was a fraud. Vincent was deceived into paying for 32gb flash drives which turned out to be duds, containing only 4gb of memory. The shipment was a write-off. Helpless and hapless, Vincent woefully offloaded the flash drives at a loss.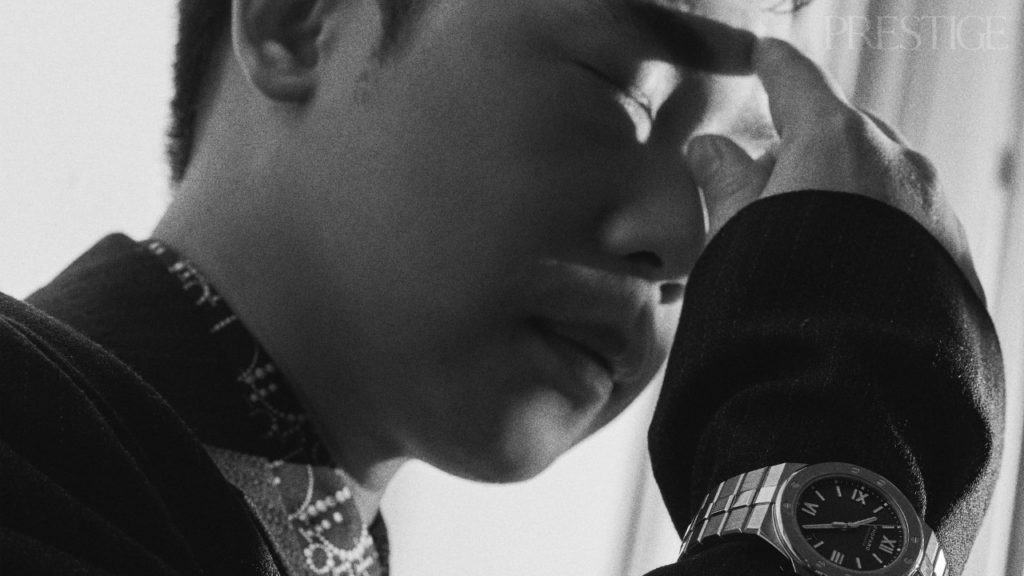 "These were some of the lessons we learned by doing a small business, before we went out to do a big business," says Vincent in hindsight with a laugh.
He was a high achiever at the bank and the steady bank job rewarded him with an extra disposal income, which he put to good use. Recovering from the tremors of the subprime mortgage crisis, the stock market was at a trough, as was the property market. Vincent made hay of the recovering economy. Just as the housing market peaked in 2014, he made a well-timed, hasty retreat.
When time came to rouse MDT into motion, the lion's share of the profit he made from investing was ploughed into MDT. Vincent saw a glimmer of a gap that existed in the market at the time. He points out how Ramly Burger has become an indelible part of our culture, how McDonald's has become a symbol of fast food and he is convinced that MDT can be that indispensable protagonist for the K-food audience.
"At the bank, I came to the understanding of how society functions, how to fight for sales. Even if the client is assigned to you, another relationship manager can still close the deal if you aren't aggressive enough," says Vincent, channelling the same resolve into his business.
"At MDT, we have to understand what customers need and to innovate accordingly because they are the ones who spend their money on us."
Despite christening themselves after Korean rice cakes, MDT has an expansive menu. Topokki aside, there are a bevy of street food favourites, fried chicken in an assortment of flavours, and value meals from stews to noodles.
As with any F&B operator in the country, MDT is not spared the consequences brought upon by Covid-19 and the related measures enforced to curb the spread of the respiratory virus. Vincent had ambitious plans to expand to 100 locations this year.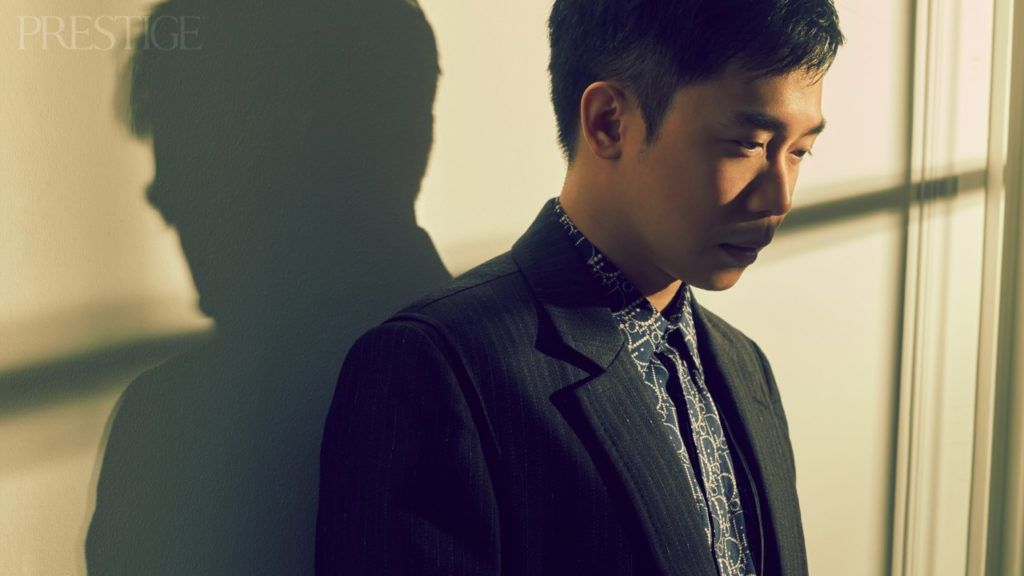 "We don't have a contingency plan but we have innovative plans. We've got to think about cash flow, how are we going to bring in more sales, and the different segments and diversification that we need to achieve. Rather than staying protective of what we have and being defensive, we are proactive," explains Vincent when asked about his approach to mitigate business risks.
Nonetheless, the father of two opts to relish the brighter side, deeming the imposition of the Movement Control Order has accelerated MDT's push into digitalisation. Despite enjoying a fairly robust brick and mortar presence, Vincent envisages the halal-certified K-food operator as a leading technology firm in F&B in not too distant future. He opines that F&B is the last bastion of which technology will breach.
Already, the Cravito Group, MDT's holding company, is moving into cloud kitchens, delivery, MDT Apron meal kits and e-commerce. Fast-moving consumer goods and own packaging plants are also on the horizon. They will be collaborating with a Malaysian animation series BoBoiBoy for a selection of kids' meals.
Any expansion will require additional injections of capital and Vincent has begun to weigh his options. Whether it originates from private equity firms or it is to float the company on the bourse, in his mind, he constantly thinks about what comes next, what is there for them in the long term.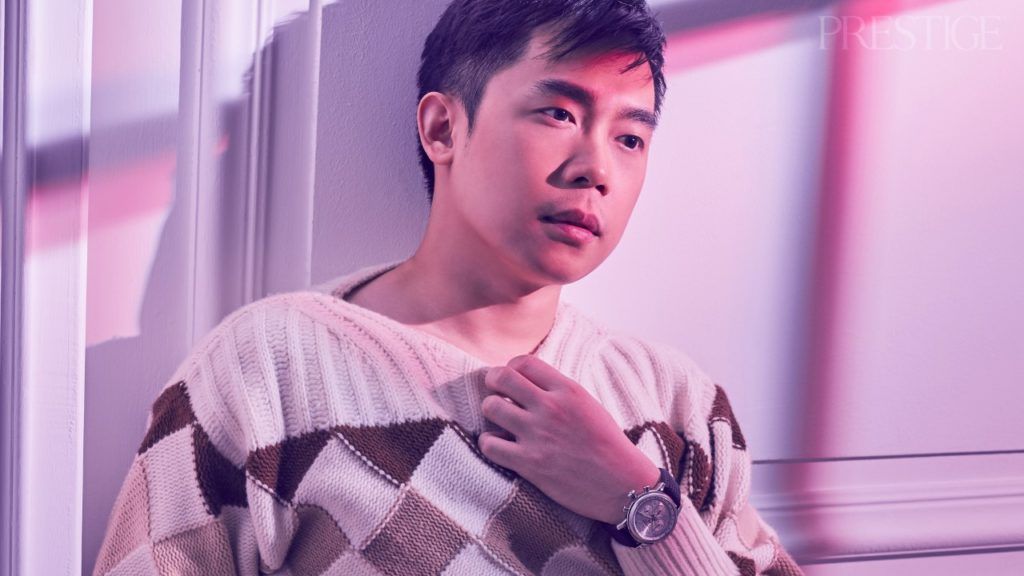 "If we set our goals right to the moon, even if we don't reach the moon, we will at least reach the sky," says Vincent, offering his own take on MDT's valuation.
"We are at a stage where we need another one to two years to go public. If we go for public listing now, our P/E (price to earnings ratio) may not be too attractive. For brick and mortar, the P/E is about 20. If we incorporate more innovation and technology, our P/E can be a lot higher. With digitalisation, I think our P/E can go up to between 80 and 200. There will be a high valuation."
Between throwing his mortarboard in the air at Curtin and signing on the employment letter at Maybank, Vincent found himself idling without a job for nine months in the aftermath of the subprime mortgage crisis. Although there is a parallel that can be drawn between then and now as the economy mires in contraction and employment hard to come by, MDT is actively looking to fill vacancies.
"But I believe down the road, steady jobs are not something that the new generations look for," says Vincent, evincing clairvoyance to move with the times. "They aren't interested in clocking in at nine and staying till six. We have to innovate to suit them rather than they have to change to suit us. It is very important to remind ourselves that as an employer."
Photography: Aaron Lee @ Lensworks Studio
Creative direction: Ibnu Awan
Styling: Johan Kassim
Grooming: Fendi Sani
Videography: Ting
Video subtitles: Justin Ng
Post-production direction: Andrew Xuan