Return to Women of Power
Previous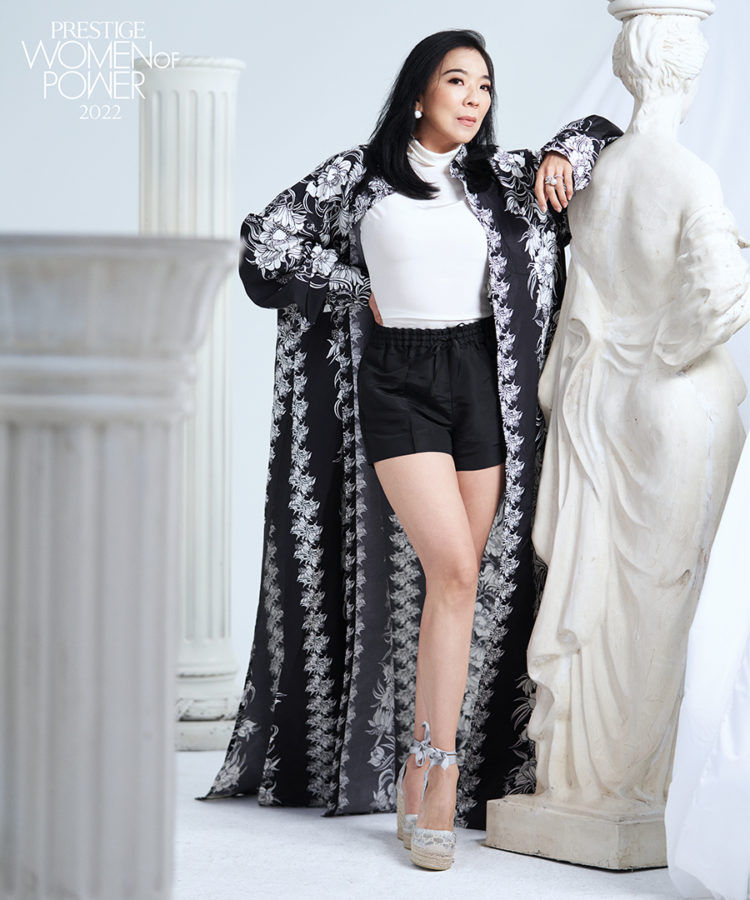 Lim Wei-Ling
Founder & Director, Wei-Ling Galleries & President, Malaysian Heritage Trust
As the founder and director of the eponymous Wei-Ling Galleries, Lim Wei-Ling has greatly impacted the art scene in Malaysia with more than 20 years in the industry. Also taking on the reins as the President of Badan Warisan Malaysia (Malaysian Heritage Trust), she is entrusted to protect our local heritage, making her a significant figure who is on a mission to preserve and flourish the country's legacy.  
Her gallery was the first in Malaysia to bring our artists to prestigious international art fairs like Art Basel in Hong Kong, and the International Art Exhibition of La Biennale di Venezia, Italy, which is a grand event known as the 'Oscars of the art world'.
During the pandemic, Wei-Ling discovered new ways to engage the local youth and get them interested in arts. Having evolved to extend its presence on Instagram and TikTok, Wei-Ling Galleries is also running outreach programmes catered towards communities that have never been to art galleries before but are interested in art.
"The good thing about the pandemic is that people started looking inwards, looking for things to do within Malaysia. We had lots of visitors at the gallery who come to look at art," shares Wei-Ling. "The team has set up guided tours for visitors to educate and raise awareness to enrich and inspire them, in hopes that they end up leaving with a great experience."
As for her ongoing work with the Malaysian Heritage Trust, Wei-Ling says that even though arts and heritage may not be top priorities for people, it is something she feels strongly about. "It's important that we don't forget about it and only after 10 years down the line ask, 'What happened?' All this is not going to be there forever if we don't make a stance for it now."
"Without arts and heritage, there is little hope left for humanity. What's there for the soul? My role in holding on and preserving arts and our heritage for the future generations," she shares.
Next