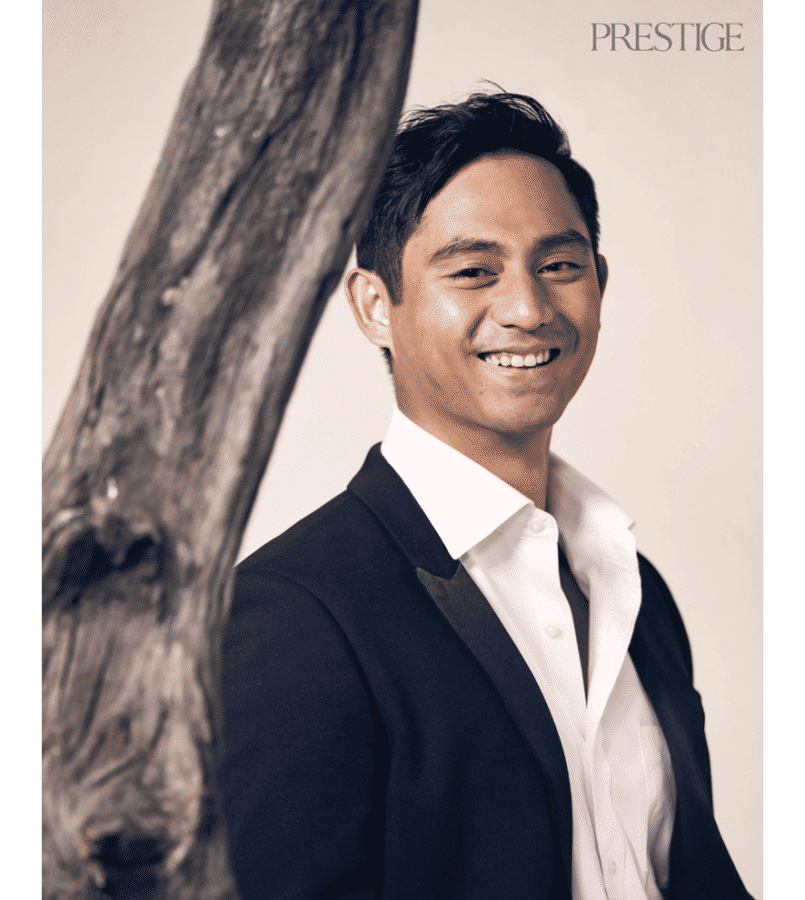 HARIS KAMAL
Co-Founder, Kualesa
An avid fashion fan, Haris Kamal was horrified to discover the extent of the industry's destructive impact, from its disproportionate production of plastic waste and carbon emissions to the fact that most synthetic fabrics end up in landfills and take up to 200 years to decompose.
Enter Kualesa, a clothing label with a conscience he co-founded with Ariff Faisal that uses ecofriendly bamboo fibre fabrics. Among the fastest growing plants in the world, bamboo's rapid regeneration makes it inherently sustainable. The low-impact, high-quality fabrics are lightweight, absorbent, temperature-regulating, softer than cotton and boast splendid colour pigmentation, making them ideal canvases for the solid hues and batik prints that distinguish Kualesa's polos and T-shirts.
"We truly believe comfort, quality, functionality and style can coexist with sustainability," says Haris. "In addition to using responsible materials for our packaging and thank-you cards, we also pledge to plant a tree in the Pahang rainforest for every order we receive to support its biodiversity and longevity.
"We have a climate crisis on our hands and the fashion industry is undoubtedly one of the culprits behind it. Through responsible sourcing and technology, we want to create options that are better for both people and the planet."
---