This International Day of the World's Indigenous Peoples, we take a look at Gallery Gerimis in Kuala Lumpur.
Gallery Gerimis, recently opened in November 2021, is a space dedicated purely to indigenous arts and culture, featuring works from Orang Asli artists and artisans, as well as stories from their archives.
The Gallery is located inside and supported by GMBB, a unique creative community mall with a focus on exploring arts, culture, heritage, and creative retail in Kuala Lumpur.
More than just a gallery or museum, the team behind Gallery Gerimis aims to reconnect the community with indigenous peoples and understand their ways of life better, from the richness of the arts, culture, and traditions that are closely connected with the land. The Gallery also serves as a hub for knowledge-sharing, discourse, and resources, and a space to foster collaboration between artisans, scientists, activists, citizens, and thinkers of all walks of life.
During the year, there are regular exhibitions, workshops, tours, and cultural events that provide insight to visitors into the history of the indigenous peoples. Spanning a number of areas from gastronomy to performance art to fashion, there are a plethora of interesting and fun activities that visitors of all ages can enjoy at Gallery Gerimis.
Interested to immerse yourself in the indigenous culture? There's also an eco-tourism focus at the Gallery where interested visitors can book a trip to the ITAH campsite, located among the hills of Banjaran Titwangsa.
We recently spoke to Wendi Sia, Project Director of Gallery Gerimis, on how the Gallery is celebrating the International Day of the World's Indigenous Peoples (August 9) this August 2022. She also enlightened us on how it aims to leave an impact on visitors, and what is coming up on the horizon.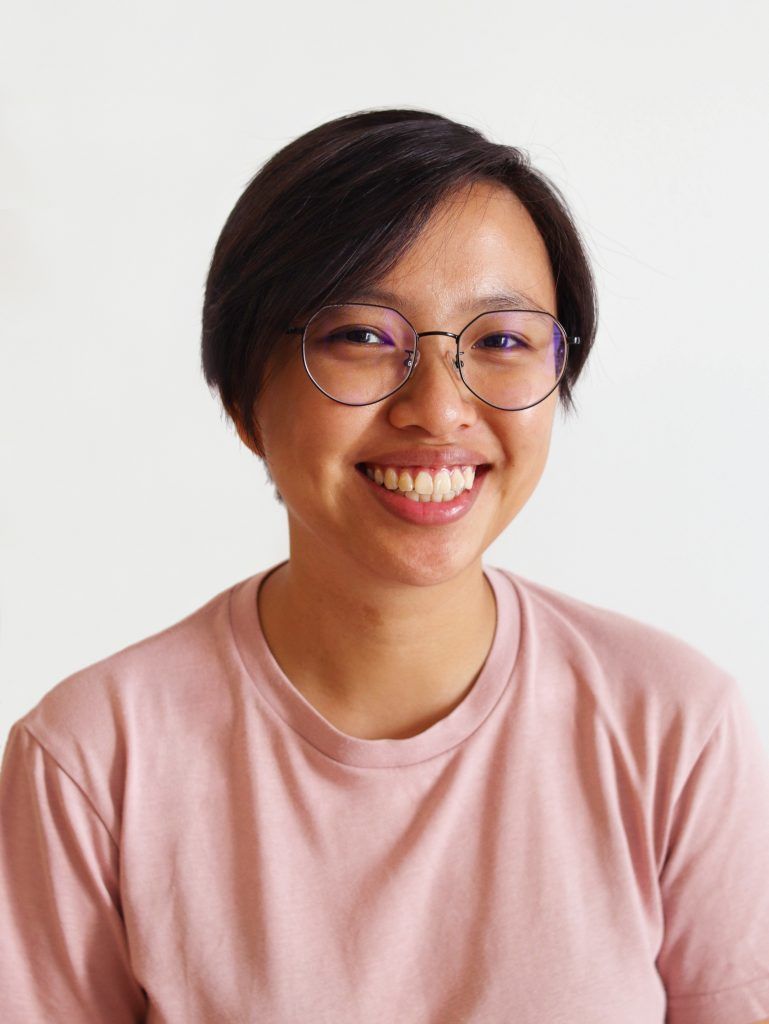 Read our exclusive interview with Wendi Sia, Project Director of Gallery Gerimis here:
Main image credit: SoyaCincau
All other images by Gallery Gerimis
How did Gallery Gerimis come about and what was the turning point?
Gallery Gerimis is one of GERIMIS' initiatives, and the idea for GERIMIS to have a physical gallery really came about through meetings and discussions with GMBB – shoutout to Ying Xian! We thought that it was a good idea because how we've done shows have always been depending on the curation, selection, or invitation from festivals or events and etc. To have our own space means we can showcase more talents and bring out more stories that would otherwise be still hidden, and be in our notebooks and headspace respectively.

What would you like to achieve through Gallery Gerimis and how will it benefit the public at large?
For the Orang Asli, a place for them to showcase their works, from fine art to photography to crafts – and so they have a source of supplementary income as the works sold go 100% back to artists, artisans, or entrepreneurs.
For the public, heightened awareness and understanding of Peninsular Malaysia's indigenous people – as they are not well-represented or even part of our school textbooks and mainstream media.
To us, it's important for people to understand Orang Asli's cosmologies and their worldview/concept of the world as this is important in truly understanding their belief system, traditions, and culture – and their past and present roles in this country as guardians/custodians of our forests and natural heritages.

Why is the power of community important and how does this relate to Gallery Gerimis?
Gallery Gerimis is not possible without the coming together of different communities – the Orang Asli, the creative community, and the event spaces – all working together towards a common goal.
What can people expect from Gallery Gerimis?
Since our opening last November, we've organised small exhibitions with Orang Asli artists, events such as workshops and sharing sessions, and guided tours around the gallery for both the public and also university students.
What are some of the future activities that the public can look forward to at Gallery Gerimis?
The month of August celebrates the International Day of the World's Indigenous Peoples with a series of workshops and events – Traditional Rungus Beading workshops from 5-7 August, Mengkuang Weaving workshops on 20 & 21 August, and 4 September is the launch of Seletar photography exhibition and photobook by Jefree Salim, a Seletar photographer from Johor.
At the end of this year, we plan to have an exhibition about the Jahai and Temiar Hornbill Guardians in Belum Rainforest, and to have them come to GMBB to present their works, stories, and also sell crafts.
Visit the website here.