Decor inspiration ahead.
Think a winter retreat in one of Japan's most prestigious ski villages; the world's tallest luxury apartment (complete with "sky car porch") and much more. No matter whether you're in the market for a brand new getaway property or lucrative investment opportunity, here are six luxurious homes in Asia we've come by.
This ultra-luxe condominium is part of a wider residential development at the heart of Bangkok, by local real estate developer SC Asset. Located just across the way from stunning Lumpini Park, this one-bedroom unit boasts uninterrupted views of the surrounding Silom financial district; with tenants also having access to the complex's club, rooftop pool and fitness facilities. Saleable area for this property comes to a total of 613 sq. ft., making it an ideal bolthole for the frequent business traveller.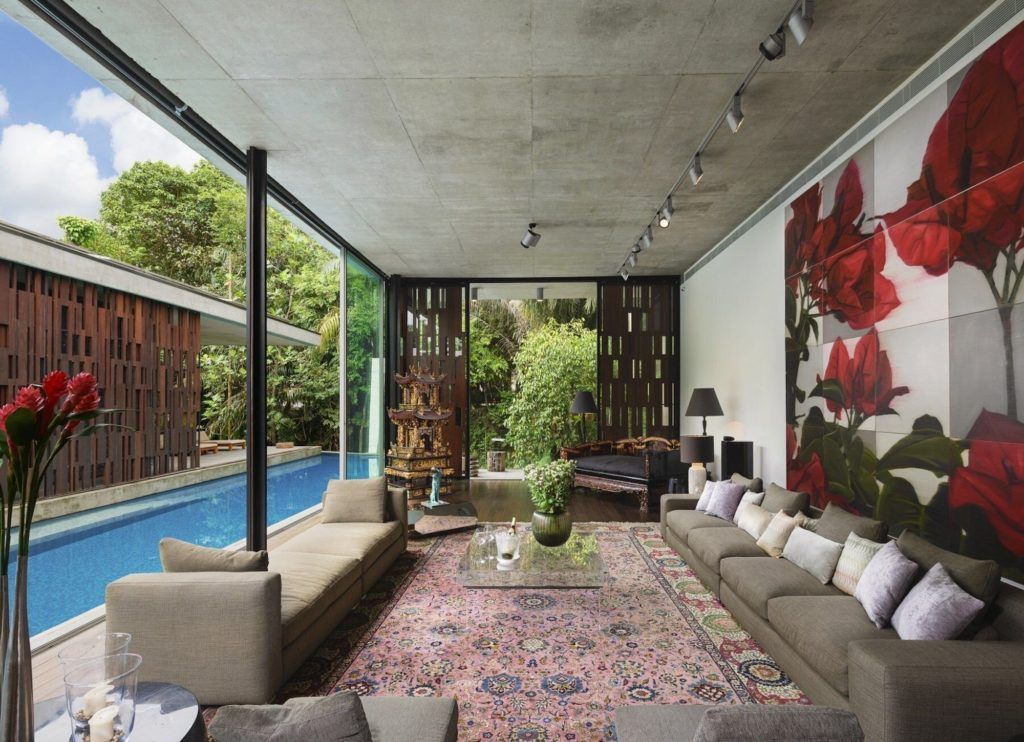 Designated by Singaporean authorities as a 'Good Class Bungalow' (one of the city-state's most desirable residential property classifications) Ford Avenue is a slice of resort-style living that remains close to the heart of affluent District 10. At 15,600 sq. ft. there's ample room for a family of six or more, with carport space and a suitably lengthy 23-metre pool to match.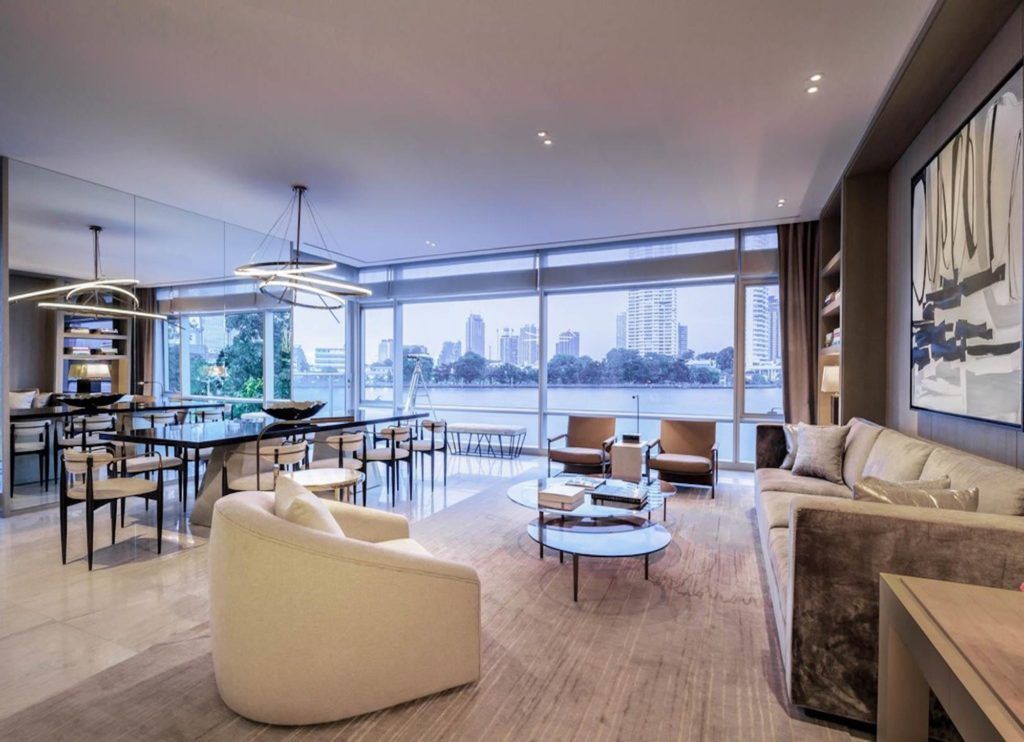 Part of an ultra-luxe complex exclusively made up of corner apartments along the banks of the Chao Phraya River, this Four Seasons-administered property is the Canadian hotel group's first waterfront residential concept in all of Asia. The 3,830 sq. ft. space is taken up by four bedrooms (each with their own freestanding bath), making this an ideal permanent base for affluent property owners who prefer a touch of hospitality in the home.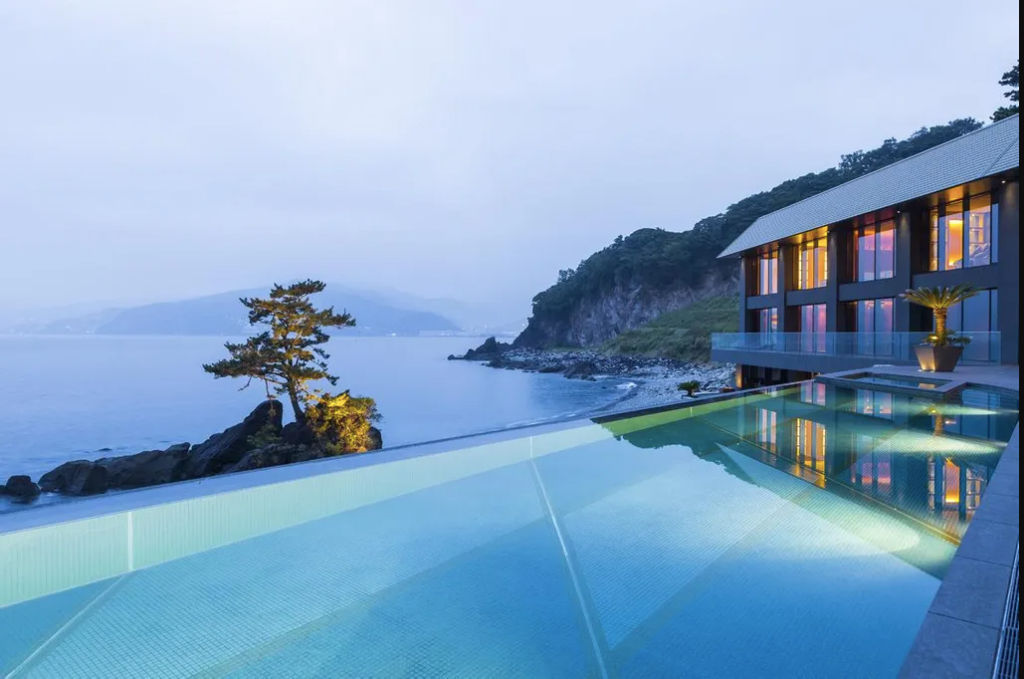 Less than two hours drive from Tokyo in western Kanagawa Prefecture, Galleria Costa promises to be a getaway home unlike any other. Consisting of 8.5 acres of pristine oceanfront real estate (including a two-storey guest house), the property offers breathtaking, unparalleled view of Sagami Bay; with each room possessing an ocean view. The outdoor pool and baths (rotenburo) have been intentionally designed to give the impression of an infinite horizon; and when you finally manage to pick your jaw off the floor, there's no shortage of amenities indoors (i.e. a gym, tennis court, karaoke, and golf simulator) with which to keep yourself entertained.
Nestled atop a tranquil woodland escarpment, this bespoke glass, concrete and steel build is one of the most stylish lodges to retreat to after a day spent skiing down the slopes of Mt. Yotei. The 'Glasshouse' is the brainchild of award-winning architect Hikohito Konishi: incorporating traditional Japanese building elements, such as an indoor spa handmade using Hinoki wood, into the otherwise contemporary two-floor layout. It's great as a permanent retreat during ski season, or failing that — to rent for your next excursion to Niseko.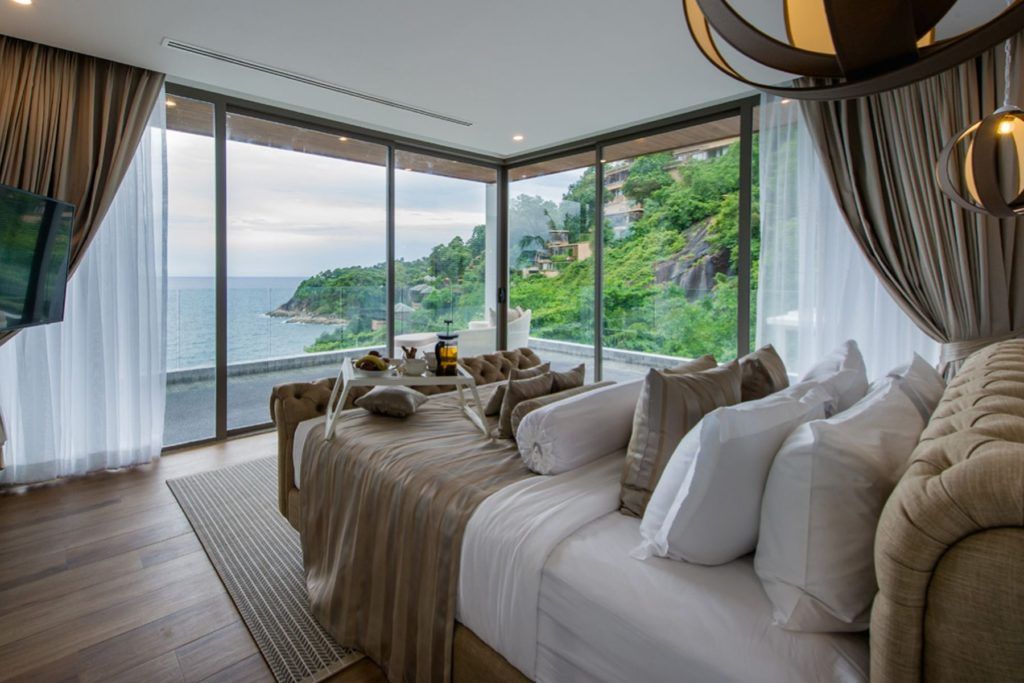 Located in Phuket's affluent, resort-heavy neighbourhood of Kamala, 'Moon Shadow' is a stupefyingly large private villa, with six bedrooms and a saleable area totalling 12,366 sq ft. Incredible views of the Andaman Ocean are to be had at quite literally every angle throughout the house — excluding the wine cellar — with standout features of the project including a waterfall feature, double-wide terrace and peripherally connected private terraces.
As of the publishing date of this article, any aforementioned properties were available for sale. We cannot guarantee that these properties will be available for sale indefinitely, so please check the respective listings for the most up-to-date information.
This article was first published on Luxe Living Asia