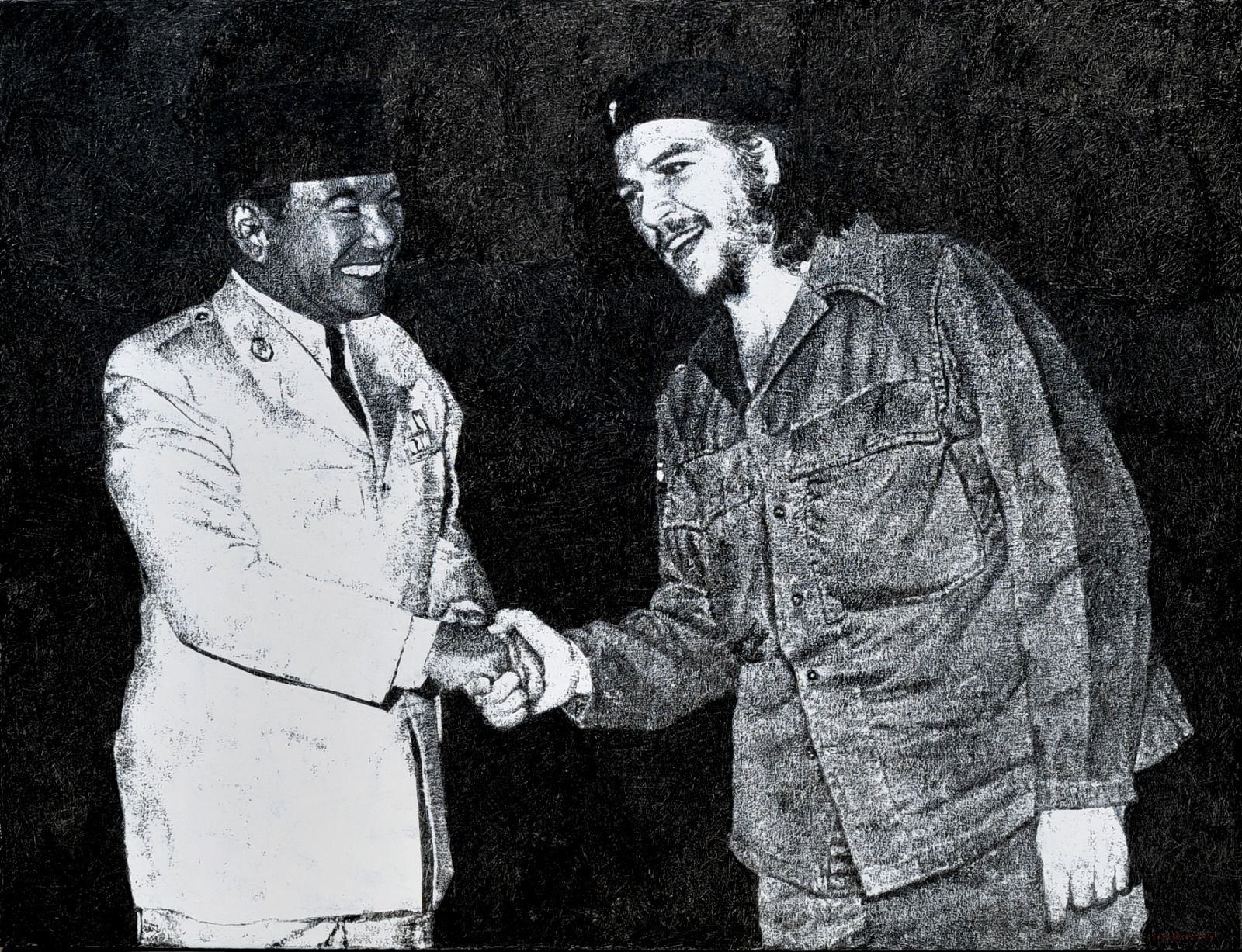 This weekend, 13 contemporary artists from Southeast Asia will converge at the creative hub known as White Box @ Publika Solaris Dutamas to celebrate the official launch of Power, Play, Perception, a thought-provoking exhibition that explores the hidden operations of power and its impact on distinct cultures, spiritualities, histories and other systems of knowledge.
SEE ALSO: Why Catherine Kwai Is obsessed with the underdogs of the art world
The exhibition is a first for Singapore-based contemporary art institution Gajah Gallery, a pioneering body in the regional arts scene that has been championing the works of regional contemporary artists since 1996. Audiences will be delighted by the fantastical art works ranging from vibrant acrylic paintings to industrial materials meshed into canvas and more. The participating artists come from neighbouring countries such as Singapore, Indonesia and the Philippines as well as our very own local talents, Sabri Idrus and Kayleigh Goh. Here's what they had to say about their contributions to Power, Play, Perception: The idea behind my latest artworks for Power, Play, Perception was actually derived from my first solo exhibition that took place in 2017 in New York called Transformation and Darkness. I want to express how there is always more to the world than meets the eye just like that popular Malay proverb, 'seperti katak di bawah tempurung' (a frog trapped under a coconut shell). For me, the new Malaysia we are currently experiencing is the reality of what happens when you are released from that coconut shell. For this exhibition, I will presenting a the triptych piece titled Negaraku which was inspired by the outcome of the recent general election, particularly the anxiety-inducing period right before the election results where finally announced on 9 May. As for my second piece titled Shine, I used contrasting colours to represent buds of hope and the power of being part of the change that you wish to see. — Sabri Idrus When it comes to creating art, I am usually inspired by quiet spaces; however, this particular painting that I have contributed for Power, Play, Perception was based on an experience that I had while being at a crowded cafe. I had just resolved a personal issue and it felt as though all of my emotional baggage just disappeared. At that very moment, I was mindful and completely present within the space; and once you achieve that kind of peace, even the most crowded of spaces will feel comforting and calm. — Kayleigh Goh
Power, Play, Perception will be held at Gajah Gallery, White Box @ Publika from 19 to 21 July.