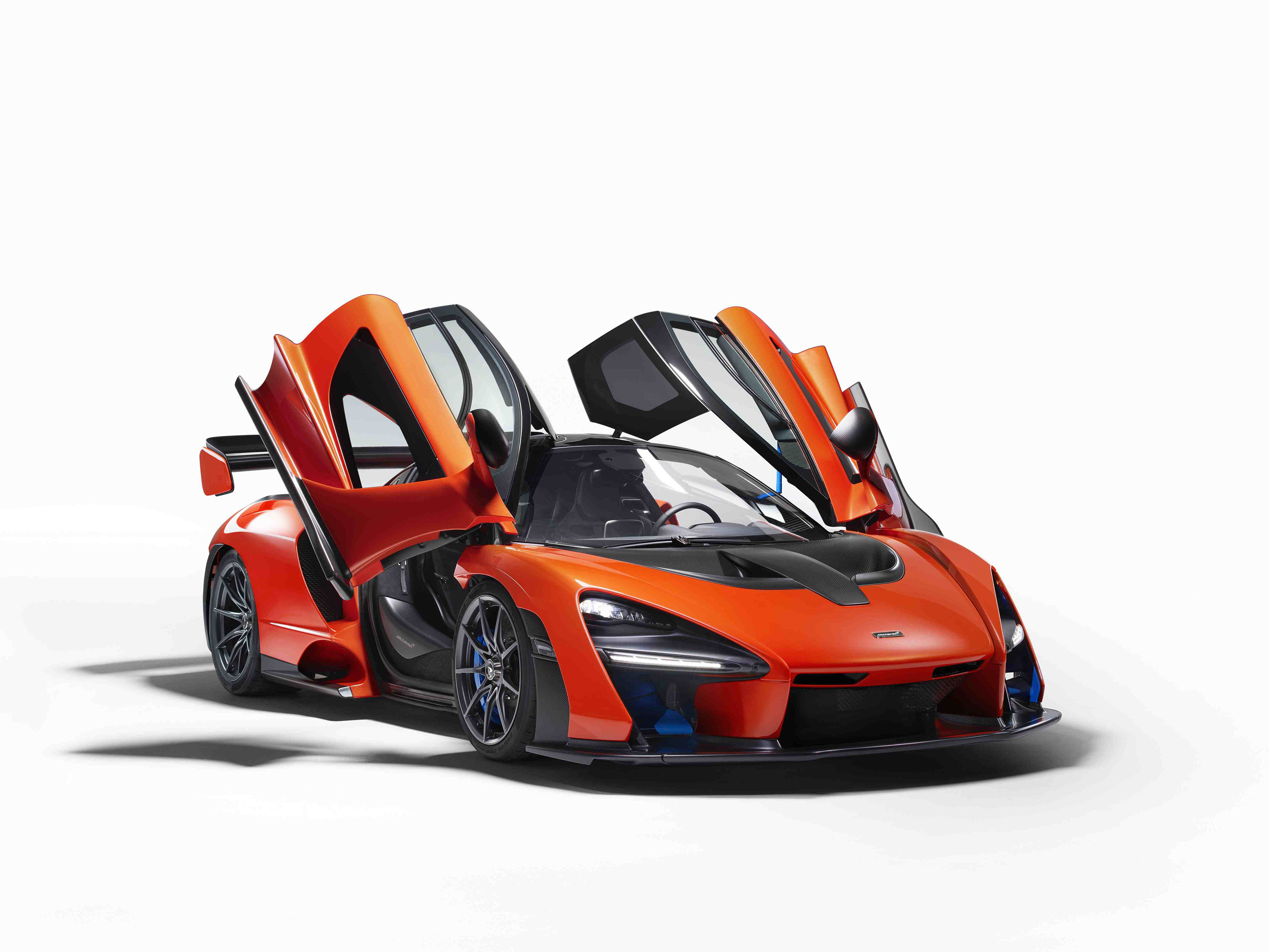 British sports- and supercar manufacturer McLaren has announced what it dubs its "most extreme road car yet", and in doing so has departed from tradition by bestowing it with a name rather than a bunch of letters and numbers. So, no surprises for guessing that they didn't name it after the English commuter town in which the company is based (for no one in their right mind would surely call a supercar "Woking"), or that they came up instead with the moniker of the former McLaren pilot who many say was the greatest Formula 1 driver of all – that of the late Ayrton Senna.
A road-legal but highly track-focussed machine that's conventionally powered by a twin-turbocharged petrol V8, the McLaren Senna is clearly a development of the company's recently announced 720S supercar. For the Senna, with full carbon-fibre monocoque and chassis, it's been further slimmed down to a smidgeon under 1,200kg – and given that its engine has been massaged to produce 798bhp and a staggering 800Nm, this means an incredible power-to-weight ratio of more than 660 horses per tonne. Further contributing to the track orientation are the RaceActive Chassis Control hydraulic suspension and what McLaren claims to be the most advanced brakes it's ever fitted to a road car.
With so much advanced aero fitted to the Senna, its form is less beautiful than it is brutally, functionally aggressive. The uncompromising beast is certainly attention grabbing, though, not least for the optional glass apertures in the lower sections of the dihedral doors, through which its occupants' legs can be viewed, doubtless shaking violently.
There's no point in trying to order a Senna, however: all 500 in the limited-edition run have already been snapped up.