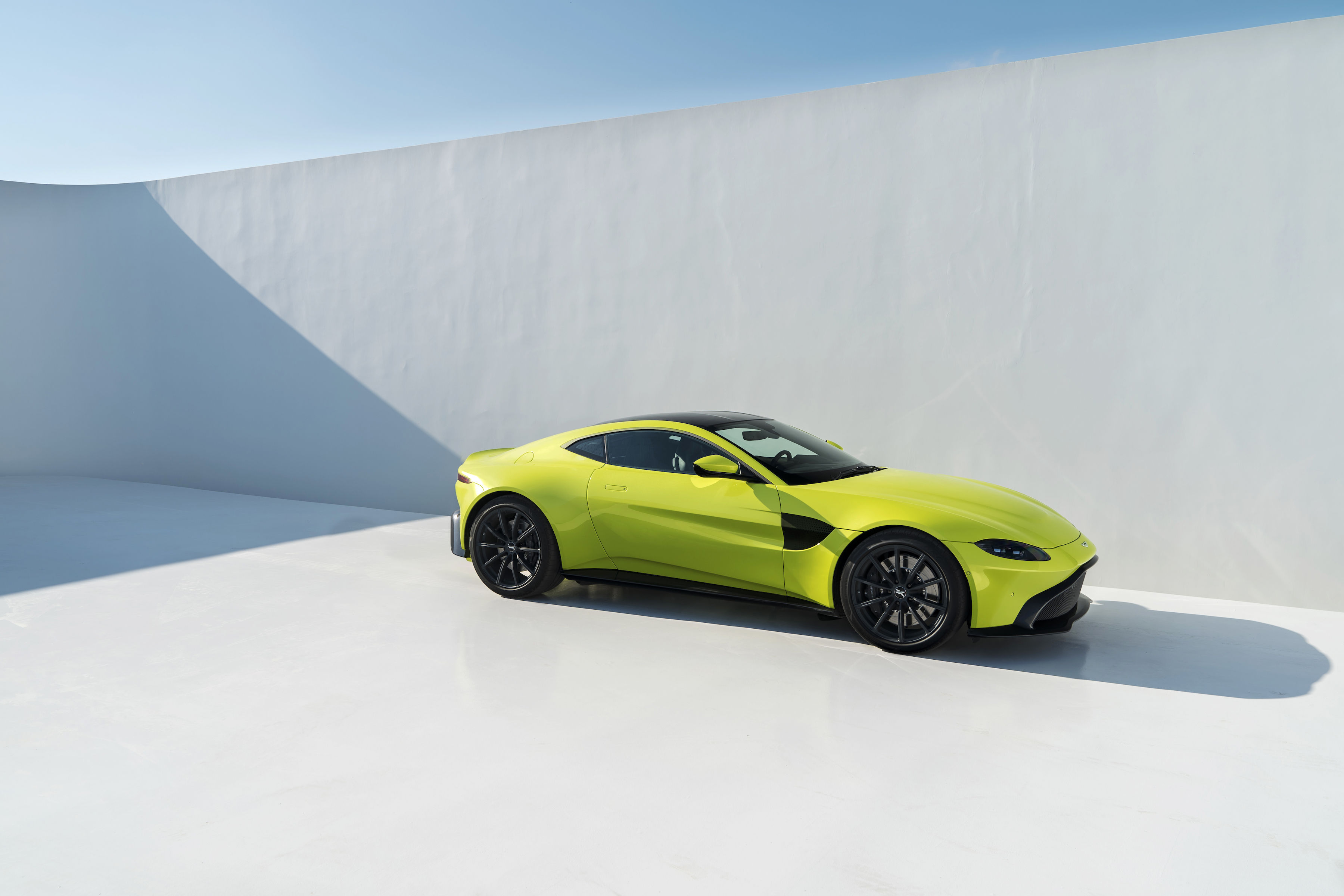 As one of Great Britain's most prestigious car makers, Aston Martin is poised to begin a new chapter in its high-performance legacy with the introduction of the it's latest supercar, the Vantage. Powered by a 4.0-litre, twin-turbo V8 engine with an eight-speed transmission, this latest marque is fully capable of sprinting at a maximum speed of 195mph while completing a century sprint in as little as 3.6 seconds.
SEE ALSO: The all-new Aston Martin DBS Superleggera supercar revealed
This high-speed marque is also the first by Aston Martin to feature an Electronic Rear Differential (E-Diff). Paired with the car's electronic stability control system, this feature enables the car to react accordingly at higher speeds by directing the engine's power to the relevant wheel. New side gills integrated into the body surface and the pronounced upswept rear deck lid also helps in generating a significant level of downforce, ensuring that the Vantage stays on track no matter how fast you're moving.
Speed merchants with a sharp eye for detail will also be able to appreciate the aerodynamic shape of the chassis which includes steel panels on its extruded bonded aluminium body structure. Measuring in at a sleek 446.5cm long, 194.2cm wide and 127.3cm tall with a 270.4cm long-wheelbase, valet attendants will definitely be paying close attention once they see this formidable beast pull up on the driveway.
Even at a standstill, the Vantage's presence is undeniable. Like the sinewy muscles of a sprinter eager to spring into action, the car's flanks and broad haunches have been paired with minimal front and rear overhangs that perfectly express the agility and dynamism inherent with this stunning marque. Additional design details to keep an eye out for include a large front vent finished in titanium, as well as brand new head and tail lights that appear to slice through the sheetmetal.
The attention to detail continues towards the interior where passengers will be greeted by a carpeted cabin paired with cushy sports seats clad in Alcantara and Strathmore leather. And unlike most supercars, drivers can expect plenty of legroom and significant improvement in headroom when behind the wheel, which can be attributed to the lower driving position that adds to a more immersive driving experience.
SEE ALSO: Join the Q for your own 007 Aston Martin
For more information on the new Vantage by Aston Martin, visit www.astonmartinkualalumpur.com