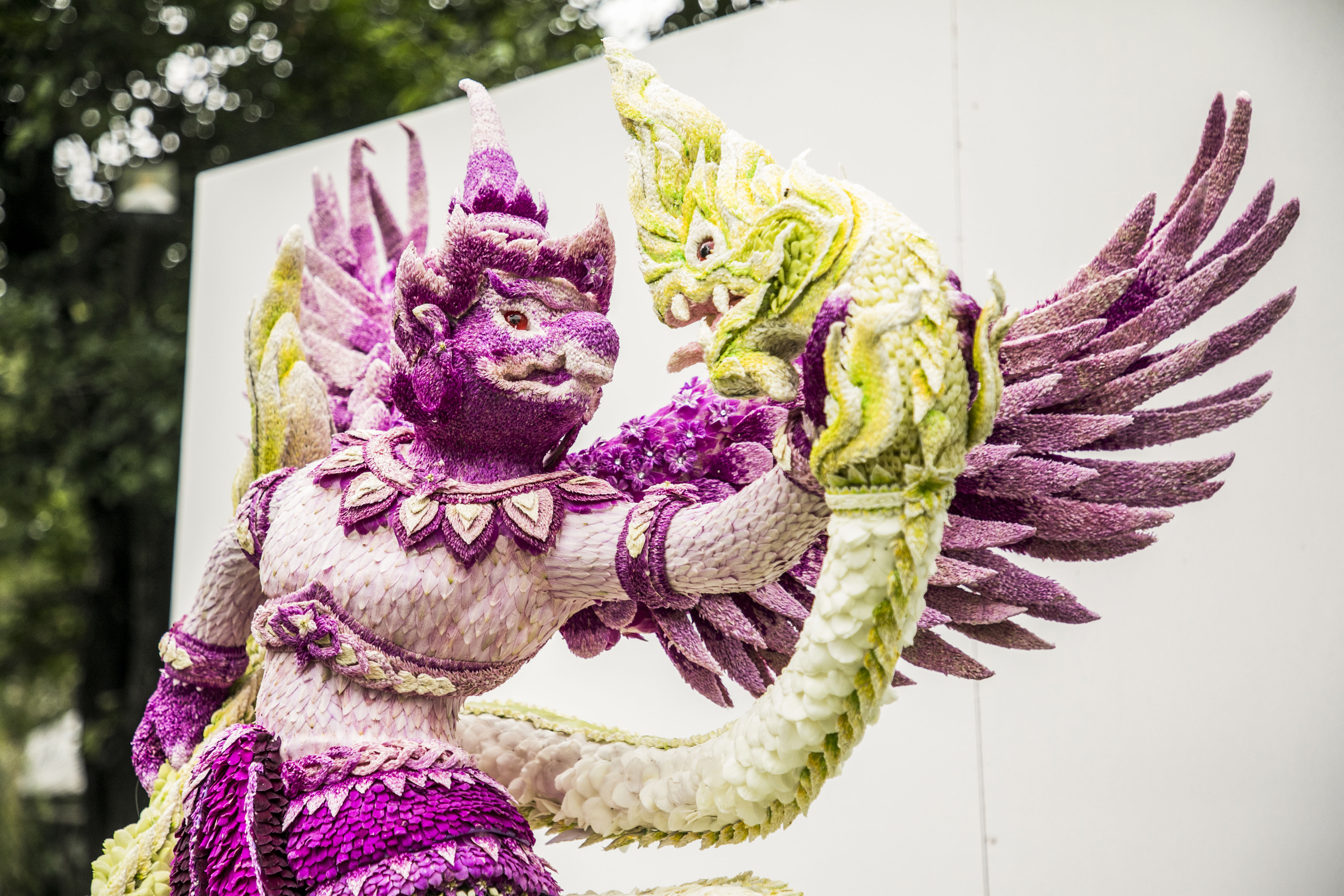 The 2018 Nai Lert Flower and Garden Art Fair was a breath of fresh air, attended by some of society's finest, who were naturally decked out in floral prints and pastel shades. The fair was a gathering of all things floral, but there were also stalls selling a variety of Thai arts and crafts, food and cocktail stations, and all sorts of entertainment.
A Royal Representative officiated over the opening ceremony, followed by the official welcoming by Naphaporn "Lek" Bodirathnangkura, managing director of Nai Lert Park Heritage Home, and a great-granddaughter of legendary Nai Lert.
Bangkok-based photographer Giancarlo Galavotti captured the highlights – like Asia's largest flower carpet – exclusively for Prestige. Check out the gallery!