Gaming, streaming, and a triple rear camera: Here's the latest Samsung Galaxy Note 20 series
The Galaxy Note 20 series launched in the first-ever Samsung Galaxy Unpacked virtual event live streamed from South Korea.
"Never before have we relied on technology like we do today. It's how we are staying connected as we navigate the extraordinary challenges faced around the world," said Dr TM Roh, president and head of mobile communications business, Samsung Electronics. Equipped with the fastest processor of all Galaxy devices, the Galaxy Note 20 series is the most powerful note series yet. As a powerhouse of productivity and reliability, it works like a computer and lets you game like a pro.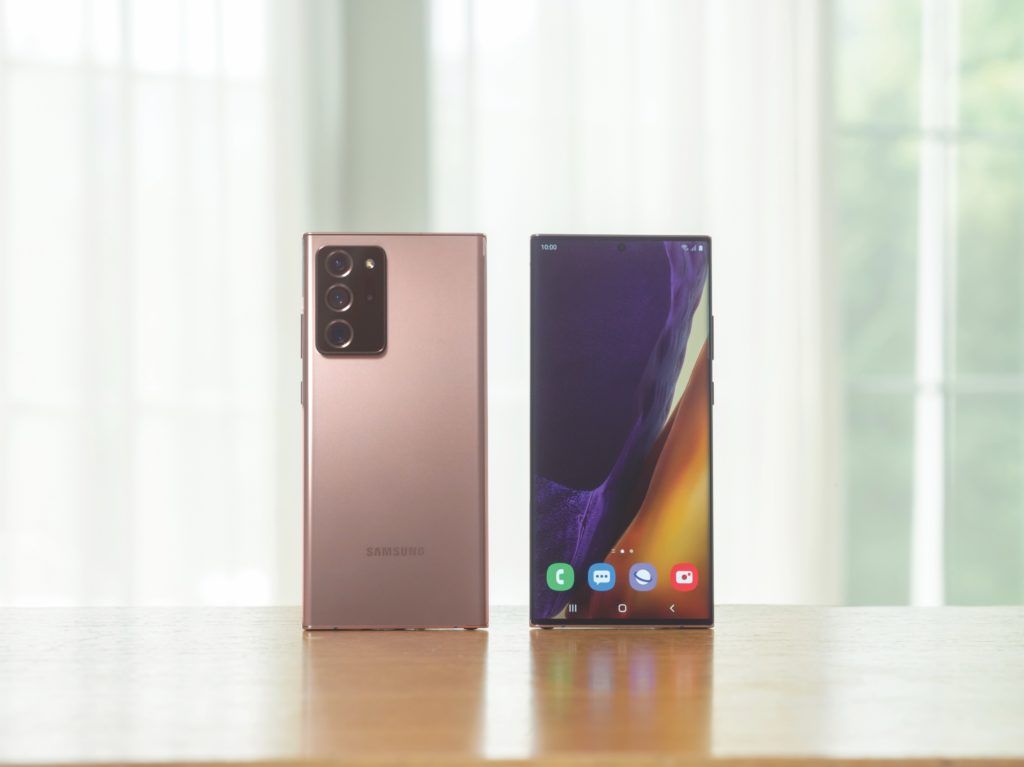 Available in two versions, the Galaxy Note 20 is tailored to broader Note users looking to make the most of their time for business and pleasure. On the other hand, the Galaxy Note 20 Ultra is sure to appeal to fans of the Note series who demand the most power and performance. Both models are built for efficiency, combining pioneering technology and first-class mobile experiences without sacrificing the iconic design.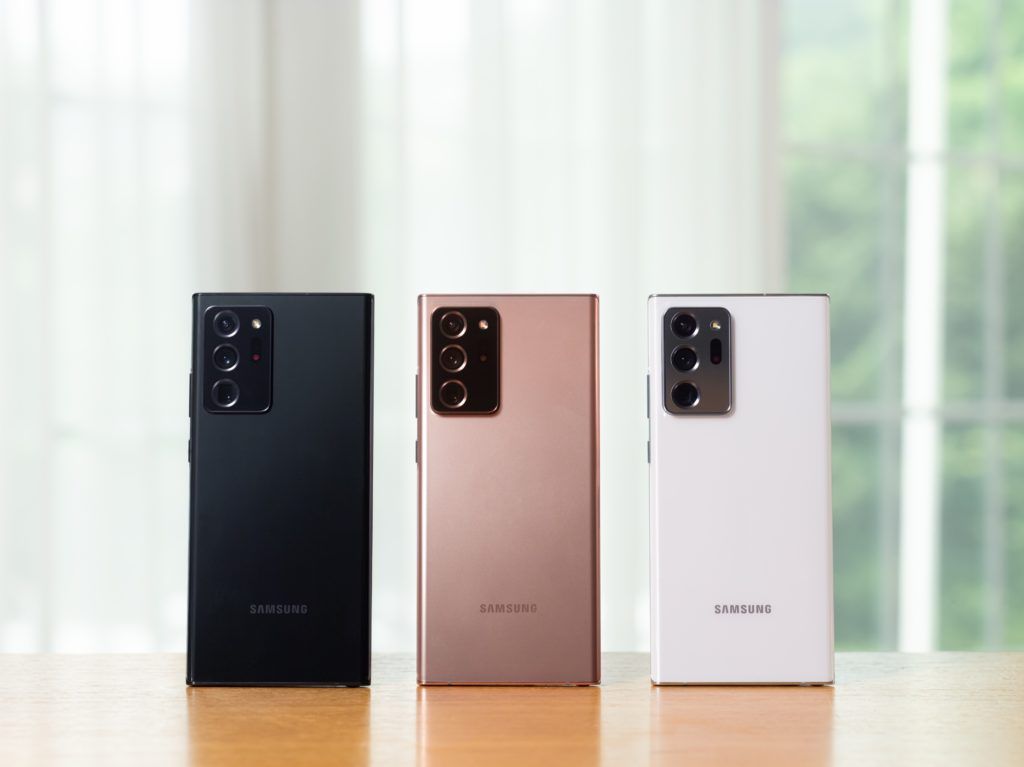 Empowering users to execute tasks with greater ease, the new enhanced S Pen offers a writing experience with greater accuracy, precision and a more lifelike feel. Besides that, the S Pen now has five Anywhere actions that ease touchless device navigation with a simple flick of the wrist to return to the home screen, take a screenshot and more.
Similarly, the Samsung Notes app is upgraded with features like auto-save and syncing capabilities easing workflow between linked devices and making lost work a problem of the past. For the first time with Samsung DeX, users may wirelessly connect the Galaxy Note 20 series to a smart TV and manage two screens simultaneously.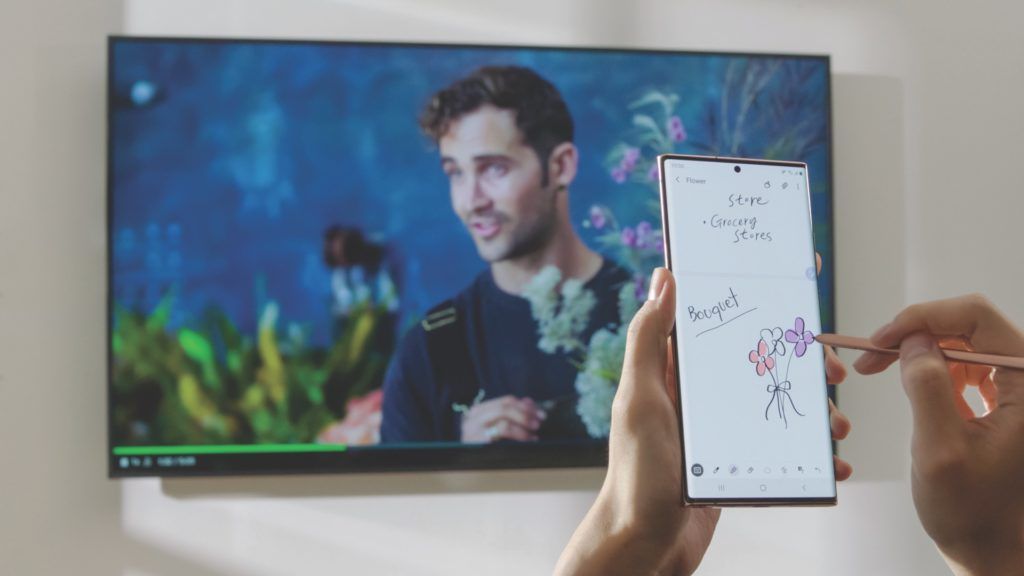 Ultimately, you can text with friends on your phone, while browsing and watching videos on a compatible smart TV. Providing feedback is more convenient now that users can annotate and highlight PDFs in the Samsung Notes app. You can also record audio while jotting down notes and tapping a word in those notes will rewind to that moment of the recording that makes the feature a godsend for reviewing meetings or lessons. Improved wayfinding also extends to the new folder management system that makes everything much easier to find.
Samsung's long-standing partnership with Microsoft bears fruit in the form of seamless integration with Windows 10 systems. Through Microsoft's Your Phone app, you can now wirelessly access your mobile apps directly from your computer, without disrupting workflow. Users will find it easy and convenient to send messages, manage notifications, sync photos, as well as make and receive calls, all directly from a Windows 10 PC.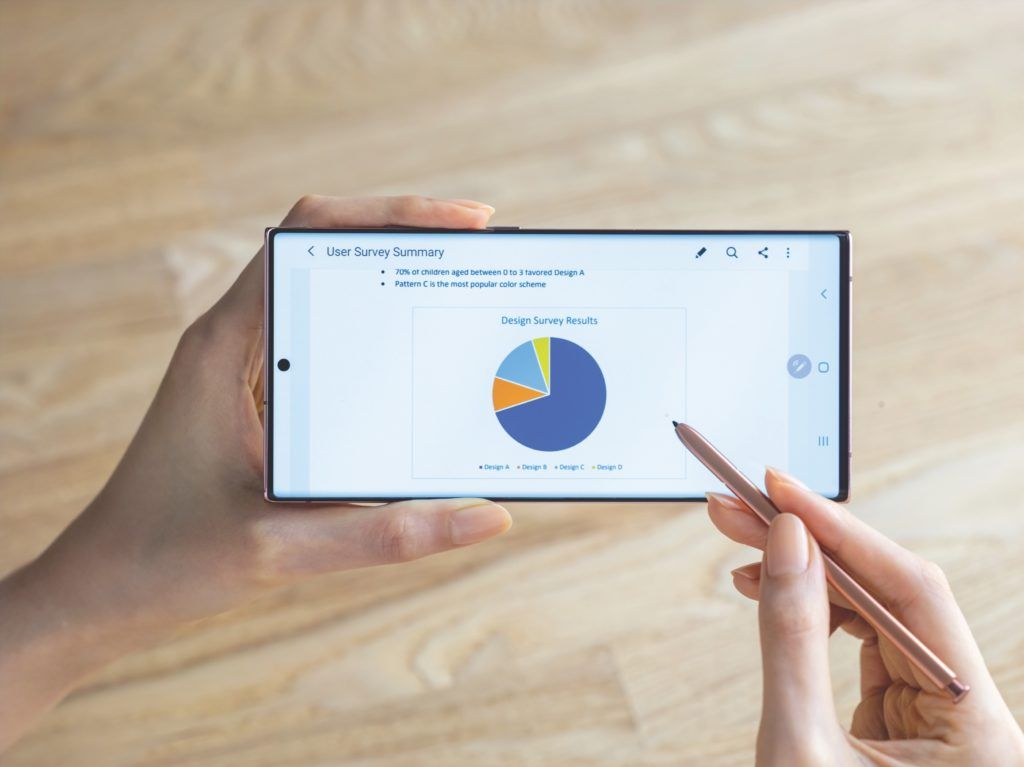 You can now add favourite mobile applications to the Taskbar or Start menu, saving time searching your phone for your gallery and apps. Later this year, Samsung and Microsoft aim to support running multiple apps concurrently on Windows 10. The integration of the Samsung Notes app and Reminders to Microsoft OneNote, Outlook, To Do and Teams creates an innovative productivity ecosystem. It will ensure essential data is kept at your fingertips anytime, anywhere you are.
Work hard, play harder
The Galaxy Note 20 series transforms mobile gaming, expecting to offer users access to over 100 Xbox games including Minecraft Dungeons, through a cloud-streaming service with the Xbox Game Pass Ultimate. Furthermore, the Galaxy Note 20 series levels up gaming experiences with its AI game booster and Bluetooth audio response optimisation, and 240Hz touch latency on the Galaxy Note 20 Ultra. Additionally, the large 6.7-inch and 6.9-inch AMOLED Infinity Display and powerful processor ensure smooth, buttery visuals and a highly immersive gameplay experience that fits conveniently in your pocket.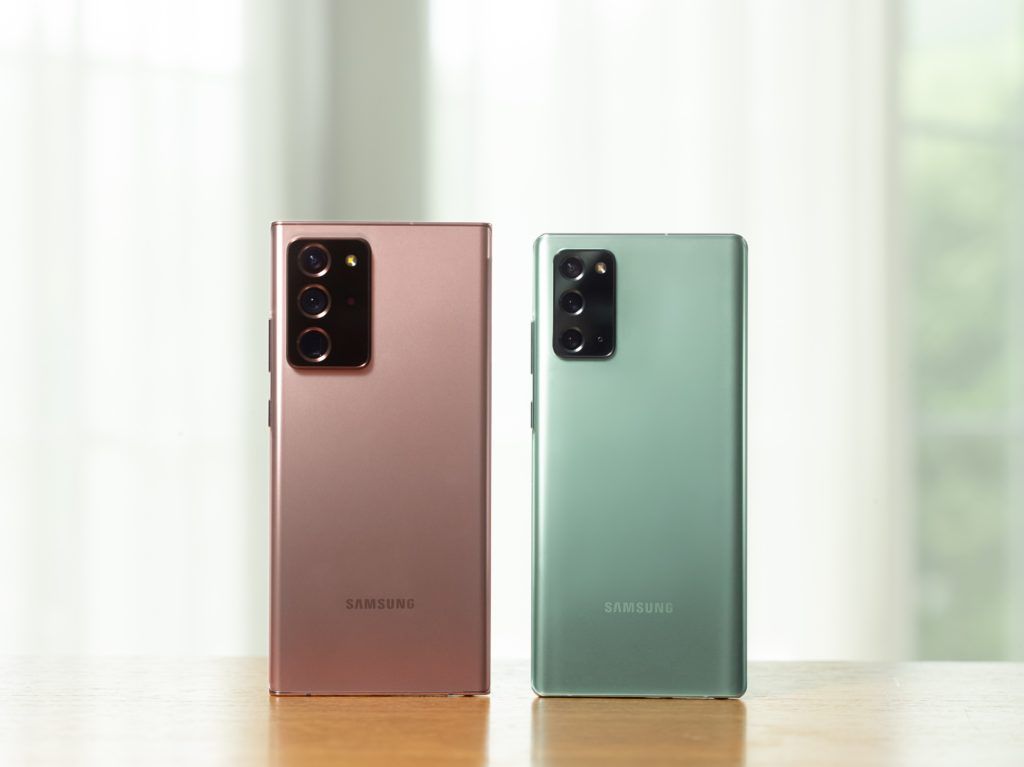 Besides gaming, the Galaxy Note 20 series impressive processing power lends itself well to cinematic-style filmmaking in the palm of your hand. The new models sport a triple rear camera setup consisting of wide-angle, ultra-wide, and telephoto cameras with the Note 20 Ultra boasting a 108-megapixel wide-angle shooter. With a 21:9 aspect ratio and 24fps recording, both models come equipped with an 8K camera enabling users to experience a professional quality video experience with impressive resolution. The native Pro Video mode offers pro-grade focus, audio exposure, zoom speed control and 120fps video at Full HD.
Both phones introduce new Mystic colours – soft neutral tones that transcend changing trends with a textured haze effect that cuts down on fingerprints and smudges. With an all-day intelligent battery and super-fast charging capabilities, you can get more than 50% charge in just 30 minutes.
Combining work and play with unparalleled efficiency, the Samsung Galaxy Note 20 series delivers a much- needed solution for the modern age. With its power, seamless integration to Windows 10, new productivity features and immersive display, the safe refuge of this model is the digital panacea we have anticipated.
(Images by Samsung)
This story first appeared in Prestige Malaysia's September 2020 issue.