What you see with the Lenovo Yoga Slim 7i Carbon is not all you get.
When in the market for a new laptop, you probably find yourself drawn to ones that look most elegant and expensive — it's only natural. Also natural, is the unfortunate learning soon after that said laptop might lack the power and features you need to invest in.
Requirements we look for in laptops include portability, durability, high-speed processing, and comfortable display. Look no further, the Lenovo Yoga Slim 7i Carbon will make you do a double take.
The laptop powers up automatically when opened and features hands-free facial recognition for logins. If you look at its side profile, it's supremely thin from just 14.25mm. A pristine Moon White façade is complemented with an aesthetically soft and smooth finish with a subtle sheen achieved through a unique painting process.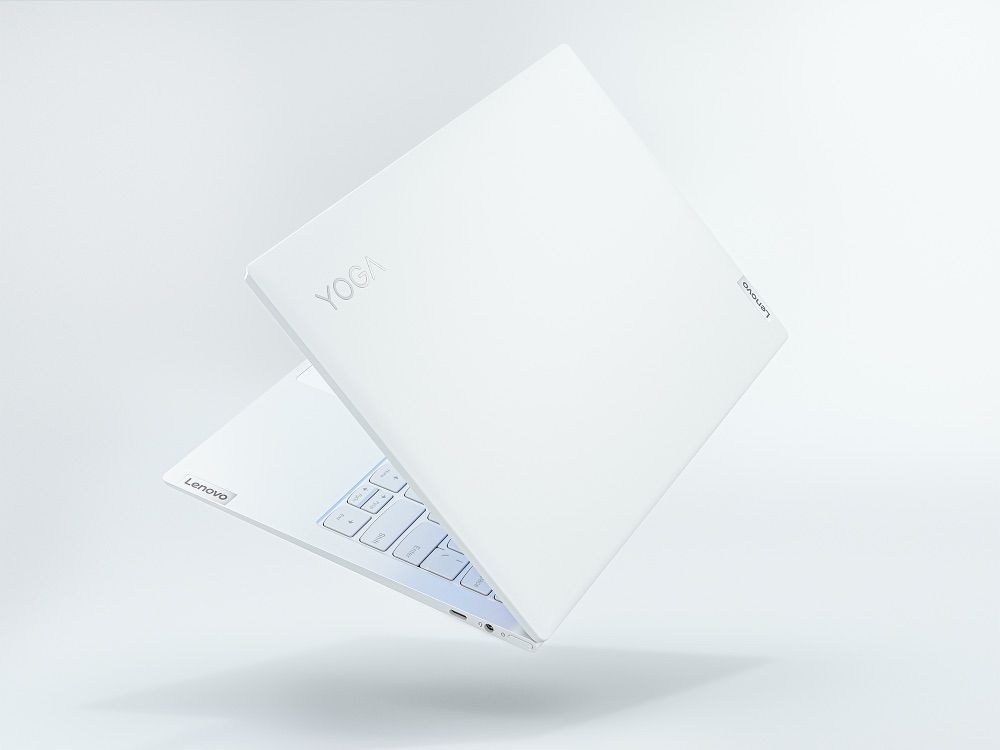 Microborders come in at just 3.0mm surrounding a 13.3-inch display. This invites a 91% active area ratio in 16×10 proportions that makes content browsing on the web and working with text documents more convenient with less scrolling. The QHD display, Dolby Vision, 100% SRGB colour gamut and 300nits brightness complement vibrant imagery and sharp text, while filtering out harmful blue rays with TÜV Rheinland-certified Eye Care.
The laptop is built on the Intel Evo platform co-enginereed by Lenovo and Intel, encompassing the lightning-fast responsiveness of 11th Gen Intel® CoreTM processors and Gigabit speeds with Intel WiFi 6, along with two Thunderbolt 4 ports. High-efficiency thermal components help to keep the laptop cool by minimising heat build-up.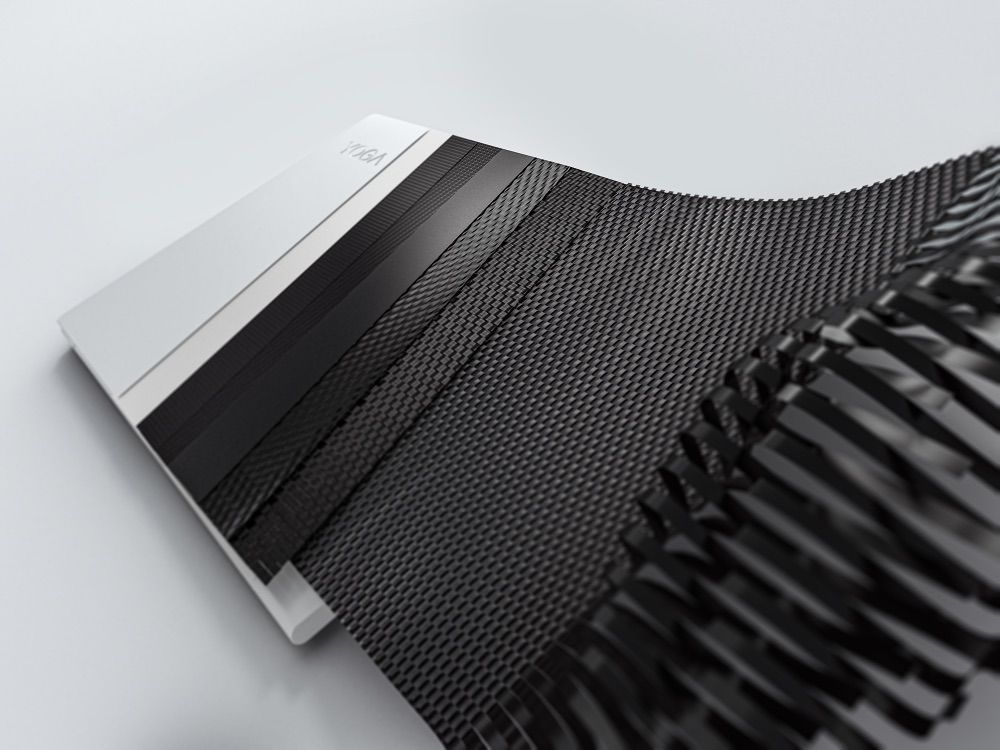 The Yoga Slim 7i Carbon is constructed from high-strength carbon fibre that has been carefully layered and bonded to create a top cover. Sounds heavy, but remarkably the Yoga Slim 7i Carbon is made with second-generation proprietary fibre that reduces material weight by up to 40% while increasing durability. What you get, is Lenovo's lightest carbon-fibre material to date, and with 25% higher rigidity. Magnesium alloy is used for the palm rest and bottom covers that have been strengthened with structural ribs for a comfortable grip in your hands.
What is certainly isn't, is fragile. The laptop has been rigorously tested for durability through nine military-grade standard tests to ensure it will withstands impact, dust and extreme temperatures. There's more reason here for you to switch your work view to a sunny beach.
The experience of working and typing away on your laptop is now much more comfortable. The Yoga Slim 7i Carbon's keyboard is ergonomically designed for ease of use, and an ambient light sensor determines how much light you need while adjusting the keyboard backlight accordingly.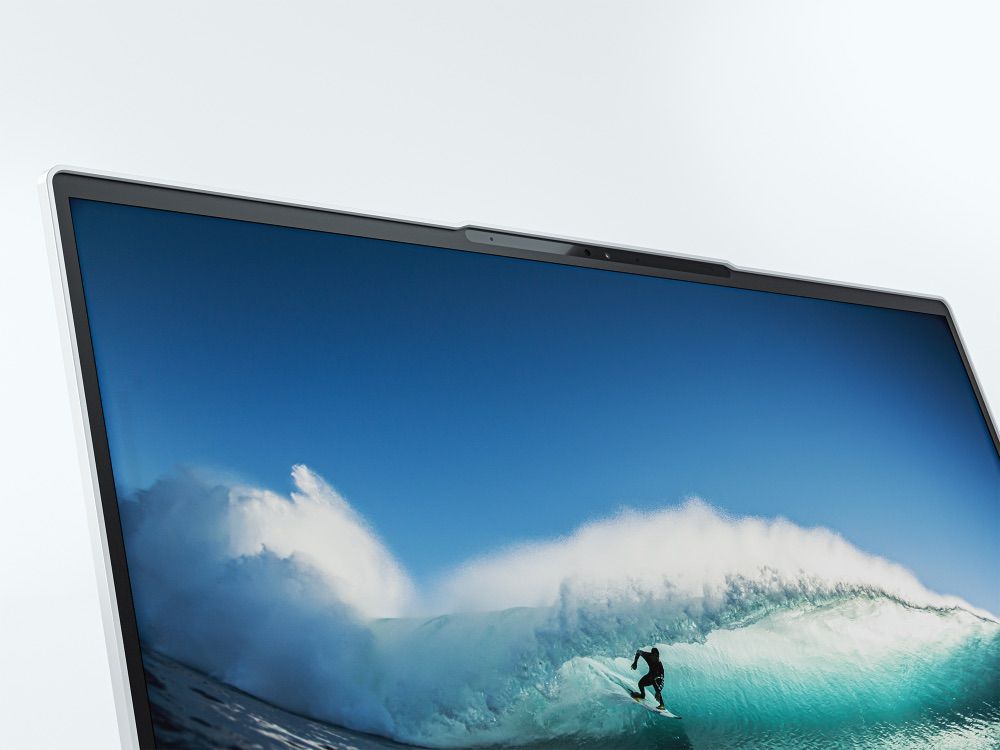 Featuring a battery with 50-watt hour capacity, the Yoga Slim 7i Carbon is capable of 15 hours of video playback or 13 hours of productive work. It has an intelligent polymer battery that can retain up to 80% of its charge capacity, even after 800 cycles of charging. When battery runs low, the Lenovo Rapid Charge Boost technology is able to provide up to two hours of local video playback longevity in just 15 minutes.
The laptop can be used in a new sleep state with exceptionally low power draw. Finally, an anti-fingerprint finish for the Yoga Slim 7i Carbon ensures the laptop always looks pristine.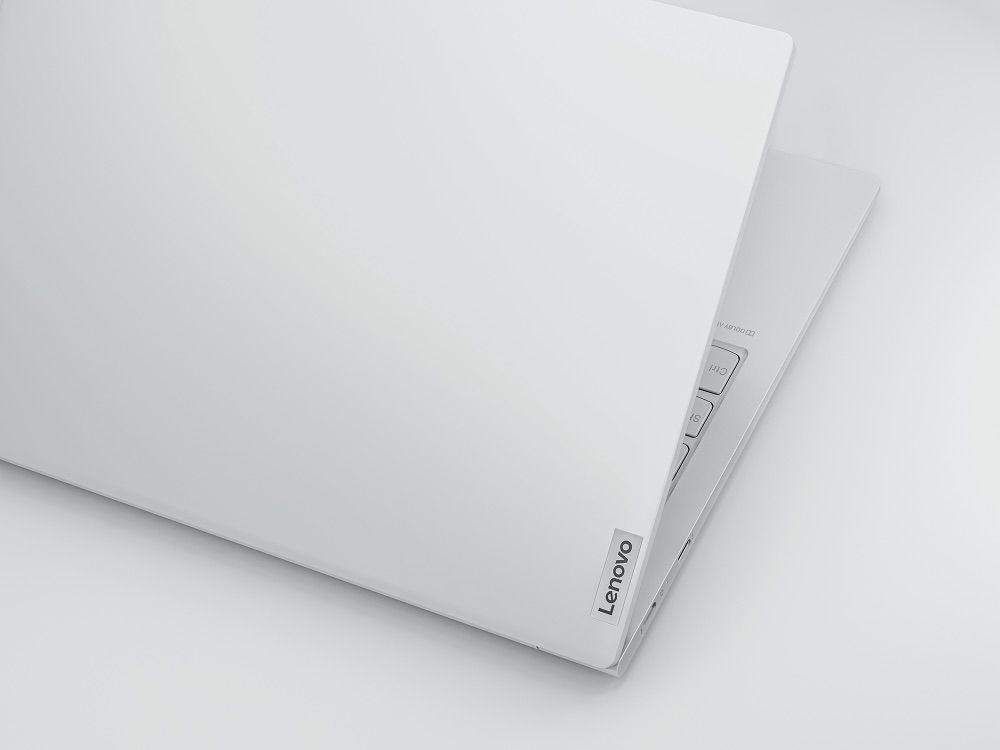 The 13.3-inch Lenovo Yoga Slim 7i Carbon is now available for pre-order on Lenovo's Malaysia Official Website, at all Lenovo exclusive stores (LES) nationwide and authorized online retailers on Lazada and Shopee.
Starting from now till 31 December 2020, anyone that purchases the new Yoga Slim 7i Carbon will receive gifts worth up to RM 1,445, which includes Microsoft Office Home and Student license, a Targus backpack, a HDMI cable, and a Fitbit Inspire 2*while stocks last. Visit https://www.lenovo-redemption.com/ to redeem the gifts.
For more product information, click here.