Samsung Malaysia Electronics introduces its revolutionary range of Bespoke refrigerators for Malaysian consumers.
Designed for you, by you – the new range offers users modular refrigerator options that are customizable to fit a person's aesthetic preferences and kitchen with ease.
"We are thrilled to bring this key element of Samsung's Bespoke home appliance range to Malaysia, which will be the first of many more to come," says Edward Han, President of Samsung Malaysia Electronics.
"A fridge is central to a kitchen, and that's why the new Bespoke will be perfect for those who are looking to personalize every aspect of their homes. Allowing you to personalize your fridge's modules to suit your needs, Bespoke epitomizes Samsung's commitment to offering products that cater to consumers' evolving lifestyles. We believe that the Bespoke refrigerator's lifestyle-centric philosophy will resonate well with our Malaysian consumers," Han elaborates.
The most appealing aspect of the Bespoke fridge is its modularity. With this concept, users can create an ideal refrigerator space by combining multiple modules of Bespoke units to fit any kitchen's needs.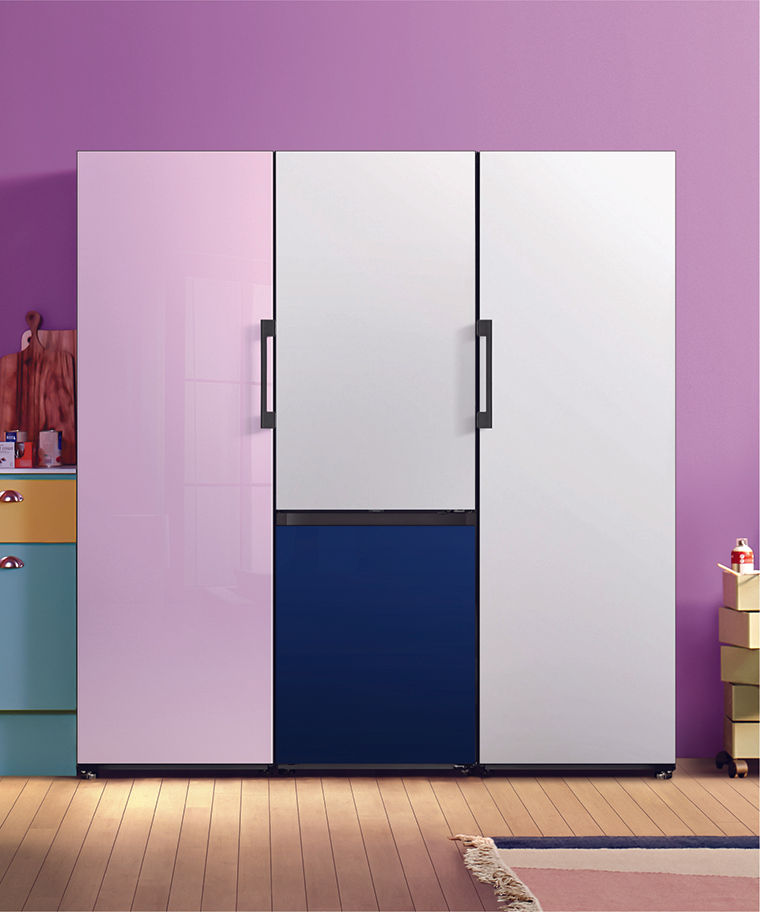 Locally, consumers can select from a 1-Door Flex or Bottom Mount Freezer or integrate them in any combination that meets an ever-changing lifestyle and storage needs. The ability to personalize goes further as the refrigerator comes in two variants: counter-depth or kitchen-fit style.
Counter-depth style has a shallower depth and a wide size to achieve the same capacity as a standard appliance. With a larger door that requires a greater swing radius, this unique design reflects a strong sense of modernity. The kitchen-fit styles seamlessly into most contemporary kitchens by aligning with existing cabinets. The result is a refrigerator that achieves a built-in look.
Samsung Bespoke refrigerators come in over 20 original colours and seven finishes worldwide, allowing a wealth of permutations to turn the home appliance into an aesthetic focal point in any kitchen.

With custom coloured fridge panels and a wide choice of finishes, consumers can enjoy the confidence of being able to match the refrigerator to their kitchen's colour palette. The adventurous may even choose to find an appealing contrast for a one-of-a-kind interior choice.
Currently, Malaysian consumers may choose pre-selected fixed-panel models of the Bottom Mount Freezer in Glam White with Glam Navy or Glam White with Glam Pink. The 1-Door Flex is also readily available in Glam White with Glam Pink.
Beyond aesthetic appeal, the Bespoke refrigerator offers Samsung's signature large capacity, convenience and powerful cooling performance. The PowerCool and PowerFreeze features offer a fast blast of cold or freezing air at the push of a button.
The innovation continues as the All-Around Cooling continually monitors internal cooling to ensure that food stays fresher for longer by being kept at the optimum temperature. A metal cooling plate in the rear wall circumvents the loss of cool air when the door is open and eases a quick restoration from heat loss when the door shuts.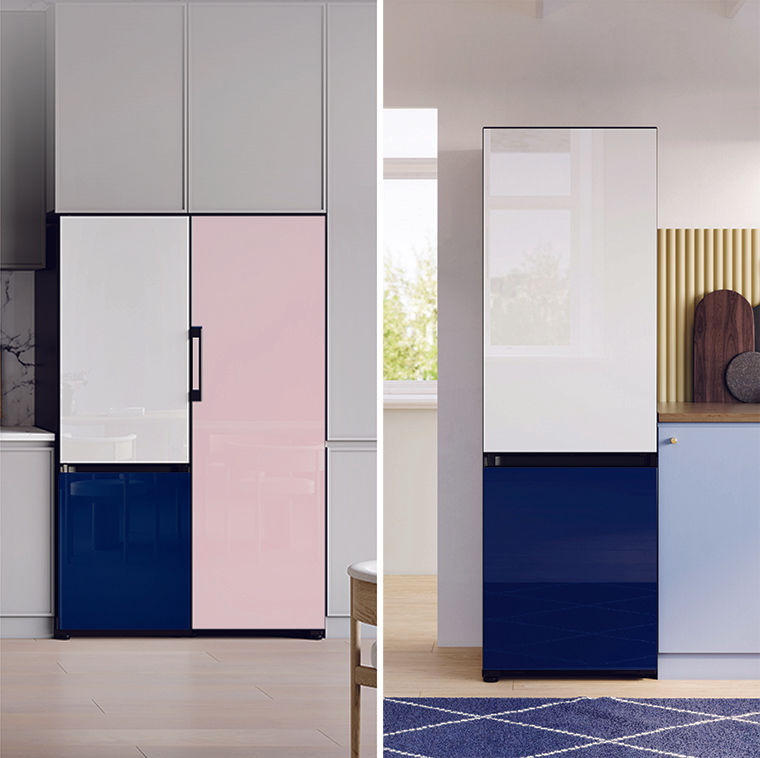 In the freezer section, No Frost technology enhances air circulation to prevent the build-up of frost and ice. The freezer reaches its target temperature much faster, raises the cooling system's durability and avoids power wastage on defrosting.
A hidden display panel enhances the minimalist design of the front, allowing the refrigerator room to blend into modern kitchens. The discreet control panel is easily accessible when the door is open, located at eye level and within arm's reach. Opening the door triggers LED lighting, which offers bright illumination while keeping energy usage low.
Rounding off the hidden technology that makes the Samsung Bespoke refrigerator a masterpiece is the signature Digital Inverter Compressor. This feature adjusts its speed in response to cooling demand, allowing for greater efficiency and durability with performance levels continually regulated. It is also much quieter and consumes up to 50% less energy, backed by a 10-year warranty.
With the Samsung Bespoke refrigerator, Malaysian consumers can look forward to investing in a visually stunning home appliance. Not only does the range deliver clever design solutions, but cutting-edge technology that is certain to improve your quality of life.
For more information on Samsung's Bespoke refrigerator line-up, kindly visit samsung.com/my.