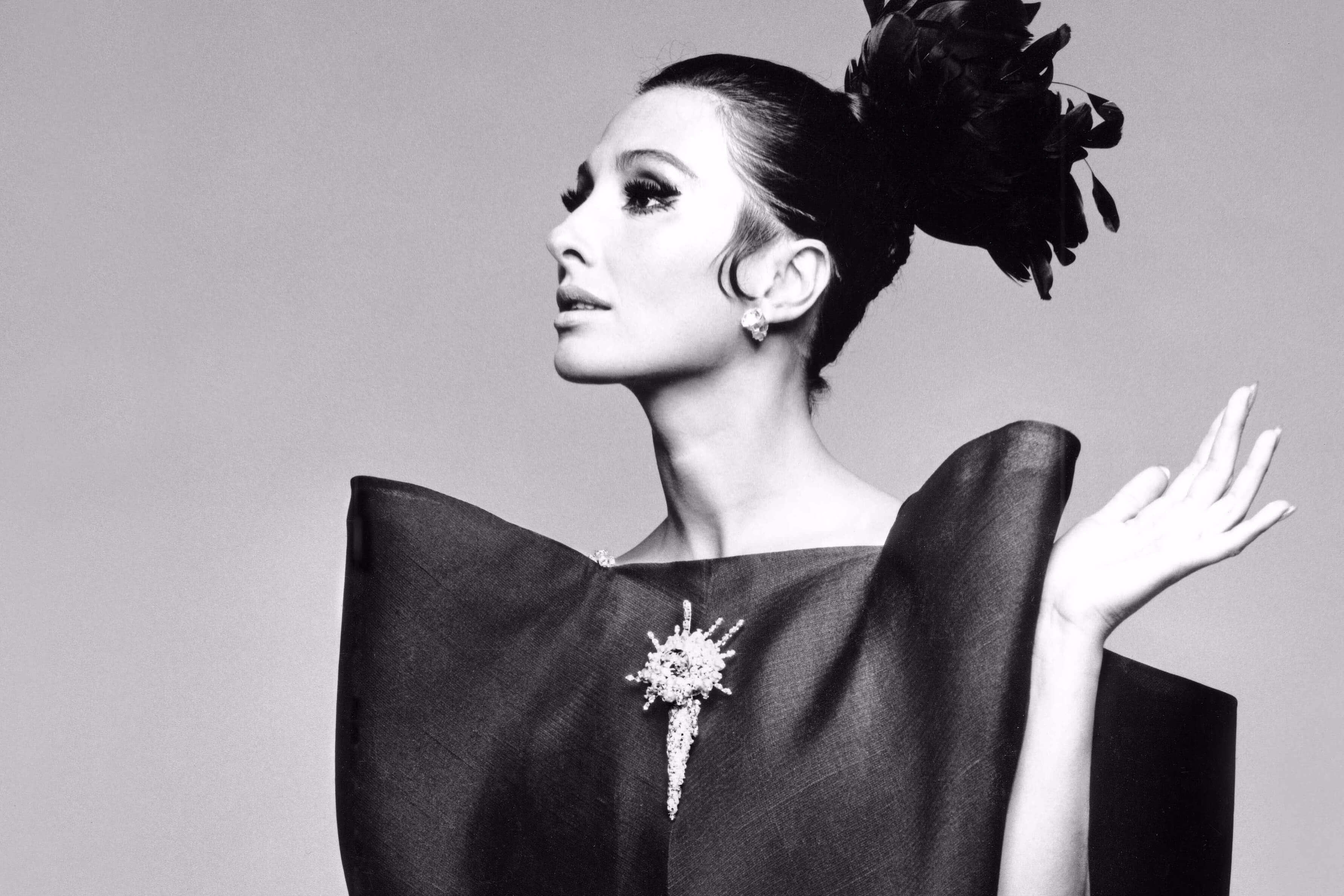 That couture designer Cristóbal Balenciaga is the subject of a new exhibition to be housed at London institution the Victoria and Albert Museum (V&A) is no surprise. Known by his contemporaries as nothing short of a genius – "he is the master of us all" Christian Dior once famously said – Balenciaga guided the hands of fashion's greats, counting Hubert de Givenchy, Oscar de la Renta and Emanuel Ungaro as his protégés. With such an early start in the world of pattern cutting (the Spanish-born designer accompanied his seamstress mother for fittings with her clients and took on tailoring apprenticeships aged just 12) perhaps it was to be expected that he would transcend trends, and instead dictate them. Balenciaga transformed the notion of style through the 1930s and beyond, with his influence still being felt today, and yet, the man himself remains largely unknown.
The V&A's showcase of Balenciaga's talents – which opened at the end of May and is due to run until February 2018 – aims to rectify that. The sell-out success of the 2015 Alexander McQueen: Savage Beauty retrospective (originally staged at The Met's Costume Institute in New York) proved the power of fashion icons in drawing crowds, and no doubt it's hoped the inimitable Cristóbal Balenciaga will attract similar attention. It's unlikely those at the top have cause to worry. The V&A's curator of 20th and 21st century fashion, Cassie Davies-Strodder, tells us why now is the right time to remember a legend and how his remarkable talent continues to be felt 45 years after his death.
Balenciaga: Shaping Fashion. How did the idea come about?
We've wanted to do an exhibition on Balenciaga for a long time – we've got a fabulous collection at the museum, the largest collection of Balenciaga pieces in the UK. Most of it was acquired in the early 1970s by the photographer Cecil Beaton; he was curating an exhibition on 20th-century fashion at the museum, flicking through his little black book and phoning his society ladies, saying "can you please donate your 20th-century couture". But we were really waiting for the right time to showcase it, and 2017 is an anniversary year for the label: the 100th anniversary of Balenciaga opening his first fashion house in 1917. It's also just an amazing time for the brand, they're back in the limelight with [creative director] Demna Gvasalia and it seems like a really good time to reflect on the founder of the label and what his contribution to fashion was.
Did you work collaboratively with Balenciaga on the exhibition, or quite separately?
We've been working very closely with them. The exhibition is curated independently from them, but they're in full support and we're actually borrowing a lot from their archives – lots of sketches and photographs, some archive catwalk footage, and some pieces from Demna Gvasalia's very first collection for the brand, plus pieces from [former creative director Nicolas] Ghesquière.
Where else have you taken loans from for the exhibition?
It's been a great opportunity to approach contemporary designers, who are working in the same tradition as Balenciaga or cite him as an influence today, and acquire pieces for the collection. We've got a lovely new acquisition from Erdem, a piece from Simone Rocha, we've got styles from Iris van Herpen and a Rei Kawakubo Comme des Garçons piece – it's incredibly generous of them. We also wanted to borrow from some more obscure collections that perhaps haven't been seen before, so we have a number of pieces from the Museum Bellerive in Zurich. One of the key items we're borrowing from them is the envelope dress. It's fabulous. And then we've also borrowed from The Henry Ford museum in Detroit. Elizabeth Parke Firestone – that's Mrs Firestone Tyres – had an incredible couture wardrobe and an amazing collection of Balenciaga, which won't have been seen in the UK before.
How does this exhibition compare to others you have curated in the past?
It's been such a gift, really. One thing we were really keen on from the start was to make it relevant to a contemporary audience so that people can understand why Balenciaga is so important. We often get contemporary designers coming in to look at pieces for inspiration for their collections, which made us consider the exhibition being about Balenciaga's legacy as well as his work in the '50s and '60s, when we noticed just how many designers were coming in and looking at his work. Almost half of the exhibition is looking at contemporary designers who are using Balenciaga as an influence.
Cristóbal Balenciaga's impact on fashion was extraordinary.
As soon as I started looking at the archives … you see his work everywhere, in everything people are wearing – it's really strange! The curved raglan sleeve, a cocoon jacket, a shift dress based on his sack from the mid-'50s … all those things are wardrobe staples now, and they're things that he brought in. It's really pioneering. One thing that has been really revelatory was getting in a group of pattern-cutting students from London College of Fashion to look at pieces with us, and it wasn't until we looked at them with people who create clothing that we realised just how clever he was. They would look at a piece and just be completely astounded by the lengths that he would go to, to create a small detail. He was obviously a perfectionist.
How do you organise exhibits: chrono-logically, stylistically?
You have to be led by the material itself. We decided very early on to focus on a particular period of Balenciaga's career, the 1950s and '60s, partly because that was the strength of his collections and also because that was the moment when he was distilling all his ideas about design, using fewer and fewer seams, creating these really striking shapes that have such an influence on the 20th century. We also knew that we wanted a big part of the exhibition to be exploring his craftsmanship, so we're taking an almost forensic look; we've got a work room looking at his use of fabric, his pattern cutting, his draping. The dresses themselves are fairly understated, especially when they're on a static mannequin and behind glass, so you need to find ways to show how exceptional they are.
Tell us about the use of X-ray in this exhibition.
In the past we've done it in our science conservation studio within the museum, but for this project it was with an X-ray artist called Nick Veasey. He ended up converting an articulated lorry into a mobile X-ray unit and parking it outside our archives, and we brought things down to the lorry and X-rayed them there. It was a fascinating process. We found so many things we didn't expect: some hidden dress weights that were determining the exact hang of the dress, pins that had been left in by the people who had made them.
What do you hope visitors will take away from the exhibition?
We realised really early on that Balenciaga was not a household name like Christian Dior is. He was a very shy person, he only ever did one interview, he never took bows at the end of catwalk shows; it wasn't really about him as a personality. Whereas someone like Dior was already writing his autobiography during his career! I really hope that people come away recognising why Cristobal Balenciaga is still important today. I hope they get a sense of that through the works of other designers we're showcasing, this feeling that his influence is like a pebble dropped into water and the ripples are just affecting fashion – consciously or unconsciously – all the time.