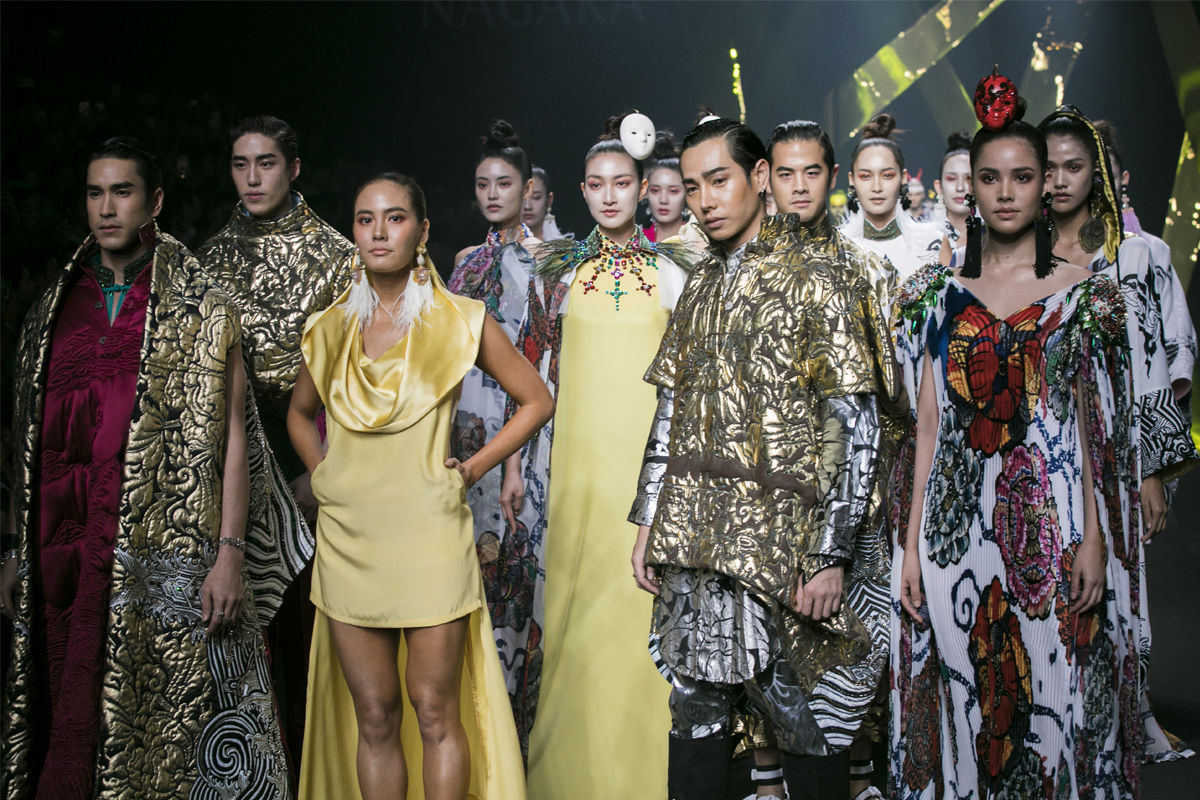 BIFW 2018, Bangkok's signature fashion week, returned to showcase the cream of Thailand's fashion design scene. The event was presented by Siam Piwat and collaboratively held between three leading shopping centers under the concept "One Siam" – Siam Paragon, Siam Center and Siam Discovery. This was no coincidence, as the area has been the epicentre of Thai fashion for many eras.
Each night was met with excited fashionistas as they waited patiently in line for the shows to start. Celebrities and socialites were dressed to the nines in their finest, looking as beautiful as the models set to take the stage. Our favourites from the week had to be Vatanika, Asava, Tube Gallery, Nagara and Palmer Harding.
For this collection titled "The Lost Horizon", Nagara Sambandaraksa got his inspirations from the scent of meadows, colourful festive flowers, the ambience of praying, smoke, the smell of incense and the delicate lines and patterns of Himalayan culture.
There were silk, linen, prints and embroidered pieces featured throughout. Tones included black-and-white as well as fun and cheerful colours. The use of metallic gold and silver made the collection even more extraordinary, while sequins and beads, along with Nagara's speciality – quilting and applique – added luxurious dimensions to this collection.
Nagara Sambandaraksa of Nagara has been praised for his unique style which uses Thai silk and creates a balanced style between the Thai/Eastern world and the modern western world. His unique designs are filled with character, with bold hand painted patterns, signature tie-dye techniques and detailed embroideries.
Photos courtesy of Giancarlo Galavotti.