Irked by the unwanted acne scars? Been there, done that! If stocking up your skincare shelves is not helping you get rid of those stubborn acne scars, then microneedling is one treatment that might do the job. So, here's Dr. Batul Patel spilling the facts on the same.
Nothing is more irking than the arrival of that unannounced pimple a day before one of our important days, and I'm sure we all have been there, right? And for those who haven't well, let's just say you're born lucky. Be it a hormonal knock, a seasonal ritual, or a daily battle, breakouts will always be a traumatic experience pulling our self esteems down. Furthermore, it's not just the acne, it's the aftermath that stays with you, aka the permanent scars.
Having said that, the ones who relate might have had their skincare regimes filled to the brim with suitable products. But it seems like there's yet another treatment peeping through the skincare space, and is all set to eradicate those long-lasting marks- microneedling! Since acne and scars hinder our goal of a glowing skin, microneedling is one such aspect claiming promising results in regards to the same.
But the question is are you willing to go through a process that involves needling methods so as to bid those scars adieu for good? Well, before you decide what's best for you, here we have Dr. Batul Patel, leading celebrity dermatologist and founder & medical director of The Bombay Skin Clinic, stating all the facts, pros, and cons of the same.
Dr. Batul Patel shares the facts on microneedling
What is micro-needling? How does it treat acne scars?
Microneedling is a simple and safe effective type of treatment which is a therapy that utilises an instrument containing rows of very thin microneedles that can penetrate the dermis to a specific depth creating a controlled prick to the skin to encourage the micro punctures to heal rapidly with subsequent stimulation of collagen, elastin fibre production resulting in skin modeling. It helps to break scar tissue and stimulate new collagen. It helps to effectively treat acne scars which could be rolling scars (easiest to treat), box scars, and ice pick scars.
Microneedling has evolved and newer more advanced microneedling devices are available now –
Dermarollers – Older technique – A derma roller is a device with a handle on one end and a roller with fine needles on the other. This device is handheld for the microneedling treatment procedure. The derma roller causes skin injury that can be controlled.
Dermapen 4 – A breakthrough technology in microneedling, the Dermapen delivers microneedling in a segmented manner. It helps target the epidermis perfectly for optimal healing with the 12 needles in the device. It works on advanced oscillating vertical needle (AOVN) technology which enables a gliding action that smoothly flows over the skin to deliver efficient, dramatic, and long-lasting results. It targets and treats concerns like acne scars, dark circles, open pores, fine lines
Fractional radiofrequency microneedling – Microneedling radiofrequency (MNRF) is a skin treatment technique that is minimally invasive. In this treatment, needles deliver radiofrequency to heat up the dermis. This leads to the healing of the affected areas. MNRF is safe and suited to all skin types. It is more advance and works for all kinds of acne scars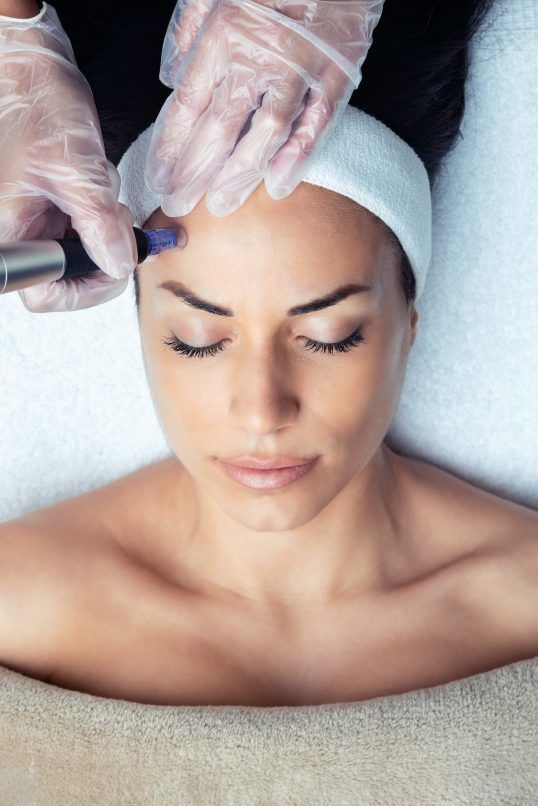 Pros & cons of this treatment
Pros of Microneedling:
Relatively short healing time
Well tolerated by patients.
Minimal risk of post-inflammatory hyperpigmentation as in microneedling, the top layer of the epidermis is not damaged.
Can be combined with other acne scars treatments like subcision, chemical peeling, microdermabrasion, and fractional resurfacing maximum-giving benefits
It gives a more permanent result
Fewer side effects
Cons:
Not very effective for ice-pick scars
Need multiple sessions after 4 to 6 weeks
Painful
Not suitable for candidates who have eczema or psoriasis
Not suitable for candidates with active acne
Tips to keep in mind pre and post-treatment
Pre-procedure tips:
Before undergoing the procedure, a detailed history of drugs and creams being used should be shared with the doctor.
Sunscreen before the procedure is a must.
Avoid doing the procedure before any major event or party as a downtime of 2 to three days may be needed.
Post-procedure tips:
Avoid makeup for 24 hours after the treatment
Use of sunscreen is a must
Avoid use of any actives or Retinol for 4 to 5 days after the treatment
Avoid picking on the skin
Avoid taking any painkillers after the treatment.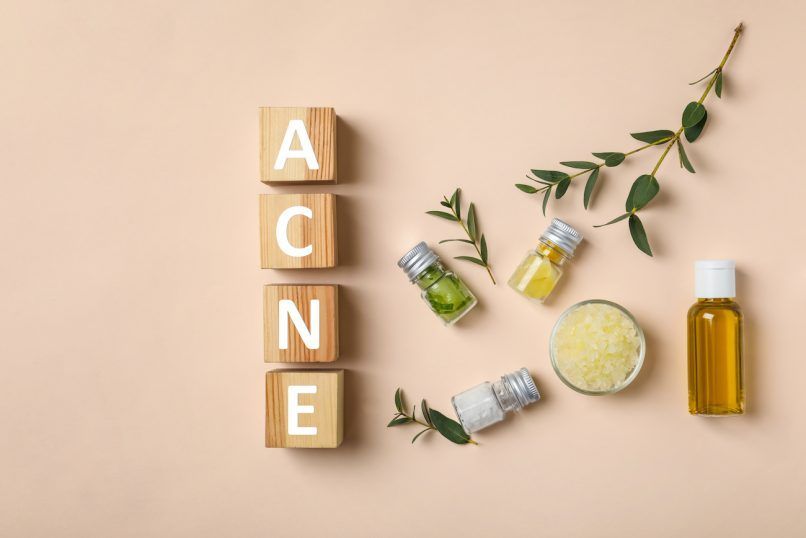 Apart from such treatments, what would you suggest are a few organic ways to get rid of acne scars for good, especially for the current generation?
Acne scars are depressions, like potholes, in the skin which occur because of the scar tissue pulling the skin and creating different types of scars like Box scars, rolling scars, or ice pick scars. Hence, to improve the skin, the scar tissue needs to be replaced with healthy collagen tissue and no organic or natural way can improve this, besides a treatment.
Hero Image: Courtesy Featured Image: Courtesy
This story first appeared on Lifestyle Asia India.