Balmain brings Parisian elegance to Malaysia with its first flagship store at The Starhill, KL
Balmain articulates luxury and sophistication for the modern age with ease: The Parisian couture house opens the doors to its first Malaysian flagship store, welcoming Malaysians to partake of the exquisite fruits of its enigmatic collections.
Located inside The Starhill on Jalan Bukit Bintang, Balmain's 1,745-square-foot store reflects a distinctive interior design that will have you feeling transported to the heart of Europe. The store represents the vision of Creative Director Olivier Rousteing, created in collaboration with three rising architects from Paris' Studio AMV – Anna Philippou, Marie-Charlotte Prosperi-Fouchard and Victoire Guerlay.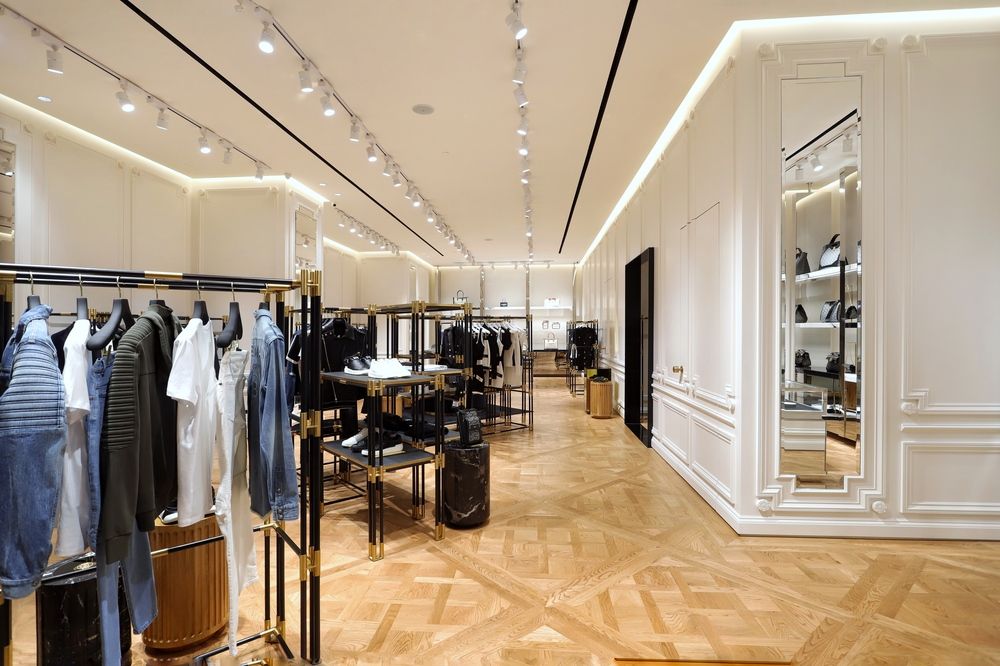 Since founder Pierre Balmain first introduced his "New French Style" in 1945, his eponymous house has won hearts, from socialites to actresses and queens. Balmain has clothed starlets of Hollywood's Golden age like Ava Gardner and Brigitte Bardot to contemporary powerhouses like Jennifer Lopez and Beyoncé. Standing out with its singularly fresh, bold, and feminine conception of fashion, Balmain continues to set a consumer standard for high fashion with sharp tailoring and striking proportions.
In 2011, then 25-year-old Olivier Rousteing took the reins of Balmain. Building on the historical house's rich legacy, Rousteing does so while staying true to his vision. He creates clothes that represent ideas in line with the way his inclusive and global Balmain Army wish to live today. The result is a recognisable and unique silhouette, style, and attitude that highlights the exceptional craftsmanship of Balmain's distinguished ateliers while dedicatedly referencing Parisian origins.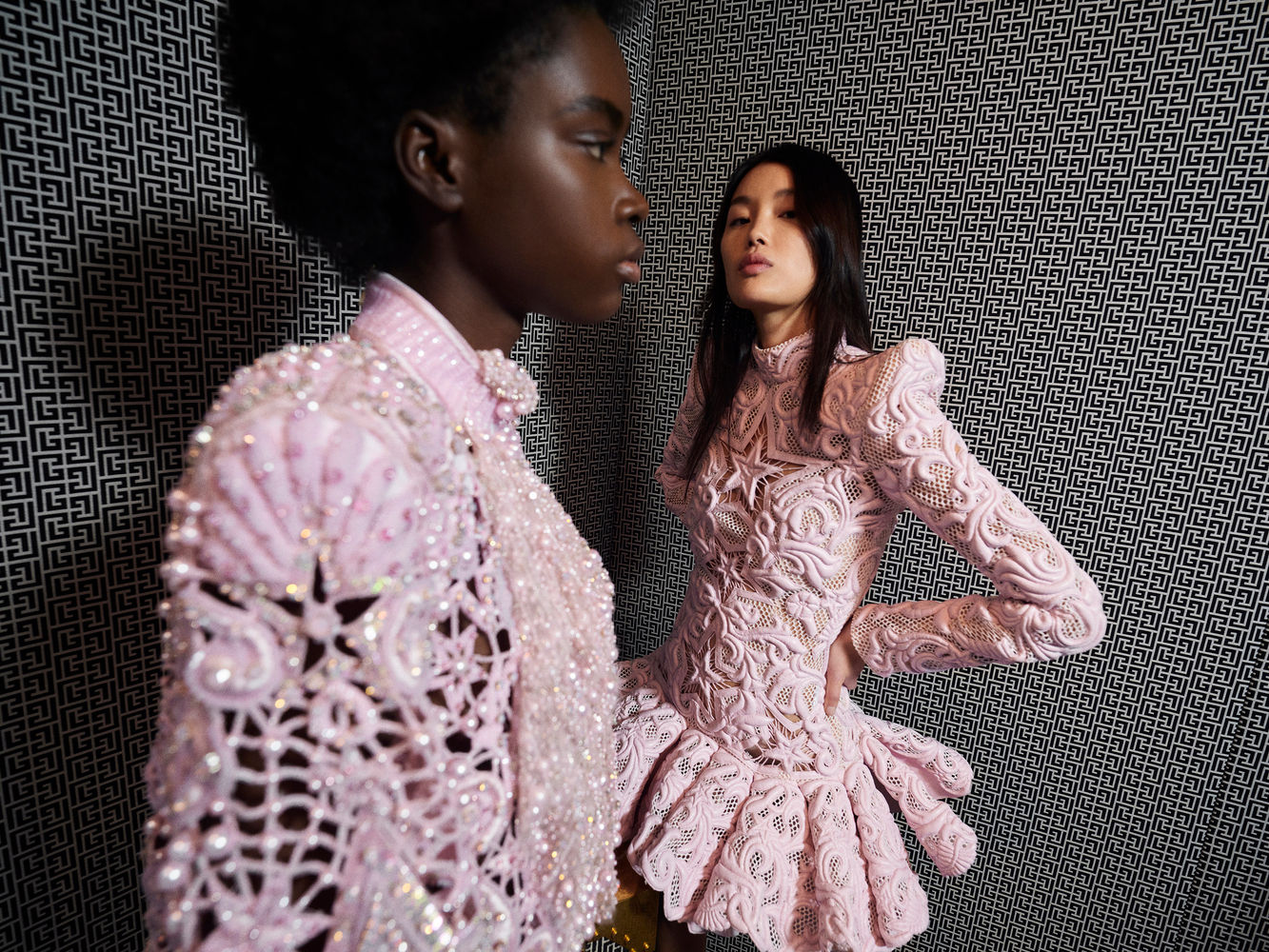 "I know that Kuala Lumpur's large 'Balmain Army' is already very familiar with the designs that we show on our Paris runway each season — which is why I am thrilled to know that, going forward, we will be able to display a more extensive selection, pulled from all our latest collections to that city's discerning lovers of fashion," notes Rousteing.
Each Balmain boutique around the world channels a bit of the unique history and DNA of the house. In Paris, the original 75-year-old flagship store came to channel the spirit of a classic Parisian apartment for founder Pierre Balmain with a similar concept seen in London's boutique. In New York, the recently opened Madison Avenue boutique mirrors neighbouring art galleries, creating a space as open and impressive as a high-end Manhattan loft.
In Kuala Lumpur, Rousteing directed the architects at Studio AMV to emphasise Balmain's Parisian heritage to create the house's new store concept. "Olivier wanted the stress to be placed squarely on the second part of the house's official name: Balmain Paris," explained Anna Philippou of Studio AMV. "He made it clear to us that he wanted Balmain to transport the French capital to all corners of the globe, to make each Balmain visitor feel the atmosphere of Paris, wherever they may be in the world. But he also ensured — at every step of the process — that this was done in a modern fresh way, that avoided all the expected clichés."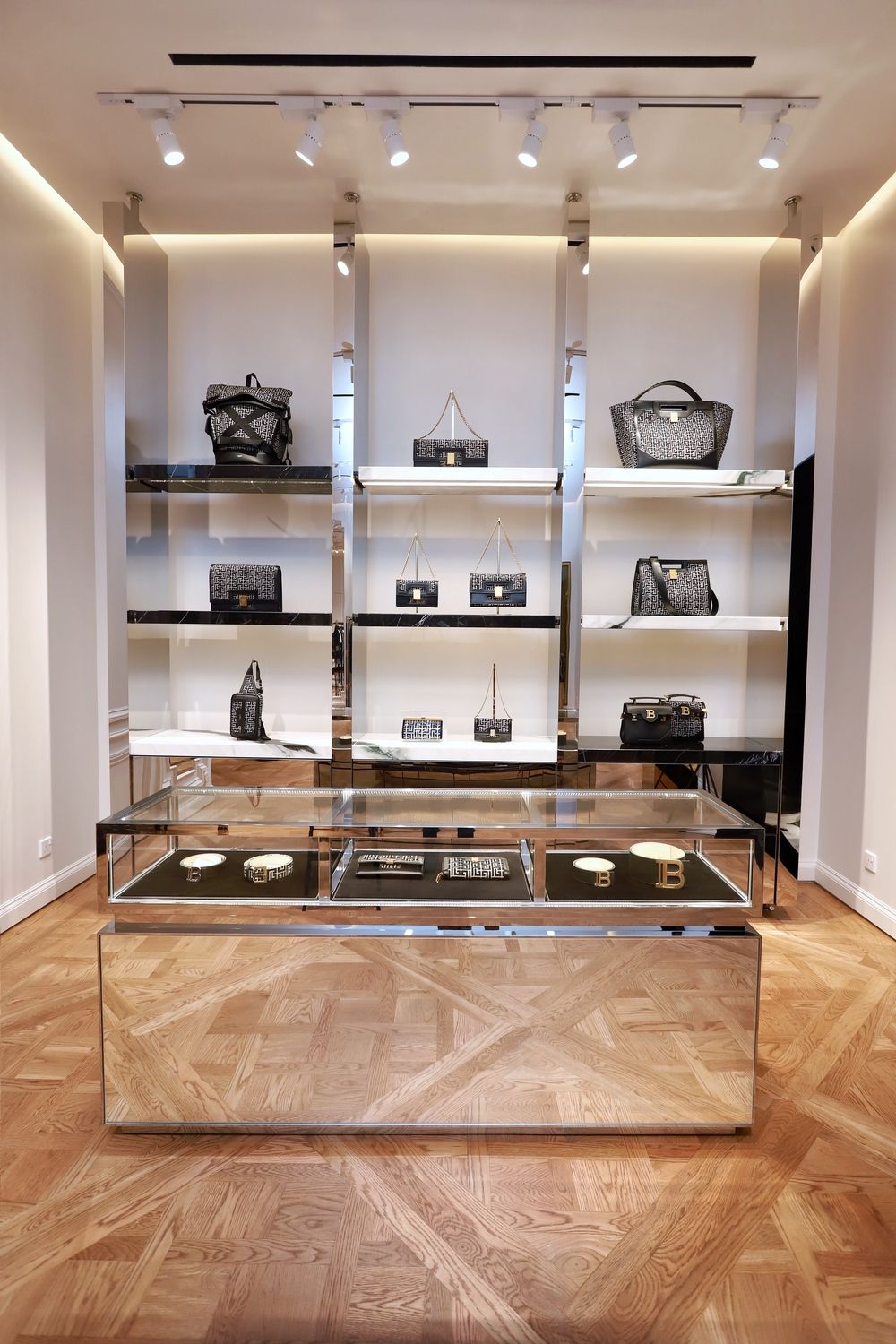 An intimate experience, the store interior divides into a series of connected but distinct spaces, each inspired by the codes of rooms in a Parisian-style grand townhouse. Library, garden, salon de jeux, boudoir and more, each of these spaces displays just one specific part of the Balmain lexicon from luxury accessories to seasonal ready-to-wear offerings.
In many ways, the new Kuala Lumpur boutique's interior design echoes the guiding principles fuelling every Balmain collection, reflecting Rousteing's desire to design for today's generation.
The historic-modern blend is observable in these interiors. The parquet, mouldings, curtains and mirrors all reference classic elements without seeming like a historical museum. Instead, these elements have a slight twist that keeps the designs modern yet elegantly crafted from the finest materials.
Visitors to the new Balmain flagship store will be able to discover an extensive offering of the house's latest men's and women's runway successes, limited-edition collaborations, and the house's expanding selection of luxury bags. Many of the boutique's new arrivals sheathe with Olivier Rousteing's clever redesign of the house's hypnotising Labyrinth pattern, first introduced by Pierre Balmain over 50 years ago. The new Kuala Lumpur boutique also sets itself apart by matching European pricing for each design.