In fashion, you keep up with the trends and the headlines. Here's a recap of what the fashion world delivered recently:
A giant Burberry Olympia bag visits Singapore
Our neighbours in Singapore received quite the unexpected visitor at the end of August, a massive Burberry Olympia bag sitting at the front of ION Orchard Shopping Mall on Orchard Road. In conjunction with its launch, the giant Burberry Olympia began its journey in London before travelling to Dubai, and just then, to Singapore. There's good reason for its larger-than-life debut — the bag is structured and has a crescent curve like an arc, architectural in itself. Made from quality leather, the silhouette gets is curve through hand-moulding on a wooden block. The Olympia comes in colours like warm tan, deep orange, black and pale blue.
Fendi teams up with Rimowa on the Cabin suitcase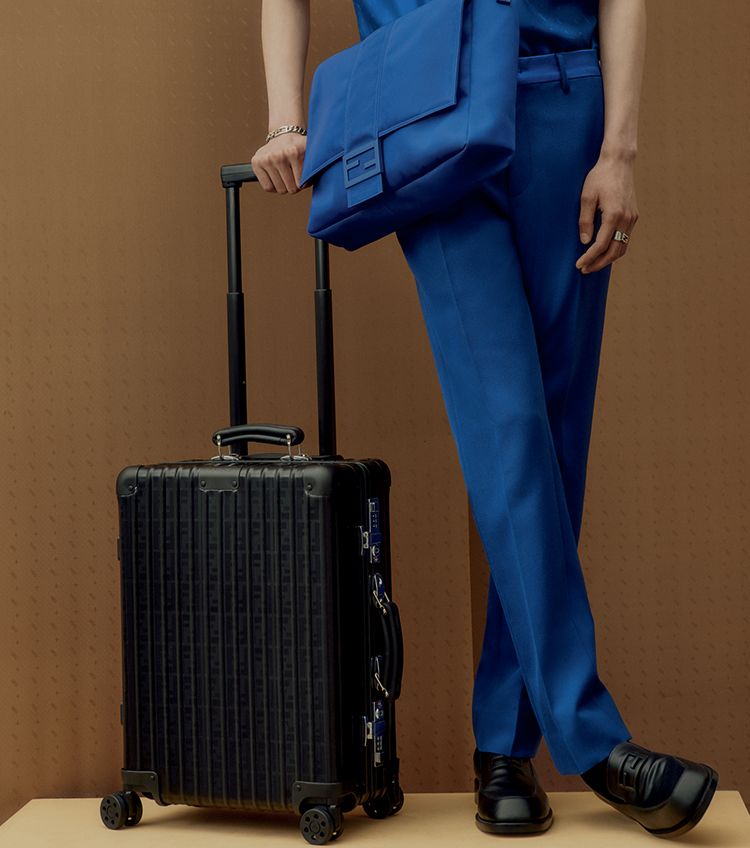 Fendi and Rimowa team up once again to make your luggage wish-list come true. This time, the duo takes the famous Rimowa Classic Cabin with it multi wheel system and industrial quality, and gives it that Fendi touch; leather handles, and the recognisable FF logo with a brushed effect on the aluminium case, that changes according to the light. Inside, the suitcase features neoprene black lining with the embossed FF logo as well and an adjustable divider system. The Classic Cabin reimagined comes in a natural aluminium silver, or total black.
Dior presents silk scarves for Autumn/Winter
Dior launched its Autumn/Winter 2021/22 RTW collection and within it, a range of luxurious silk scarves. The trend is growing popular this year and here, Dior shows us the different ways to style it as a hair accessory or simply around the neck like the French do. On these scarves you'll notice sketches come to life through silkscreen and inkjet printing, the works of Italian artist, Pietro Ruffo. For some fashion-fun, check these filters out on social media where you get to try out a few key looks from Dior featuring its new scarf collection.
Salvatore Ferragamo presents a new SF Logo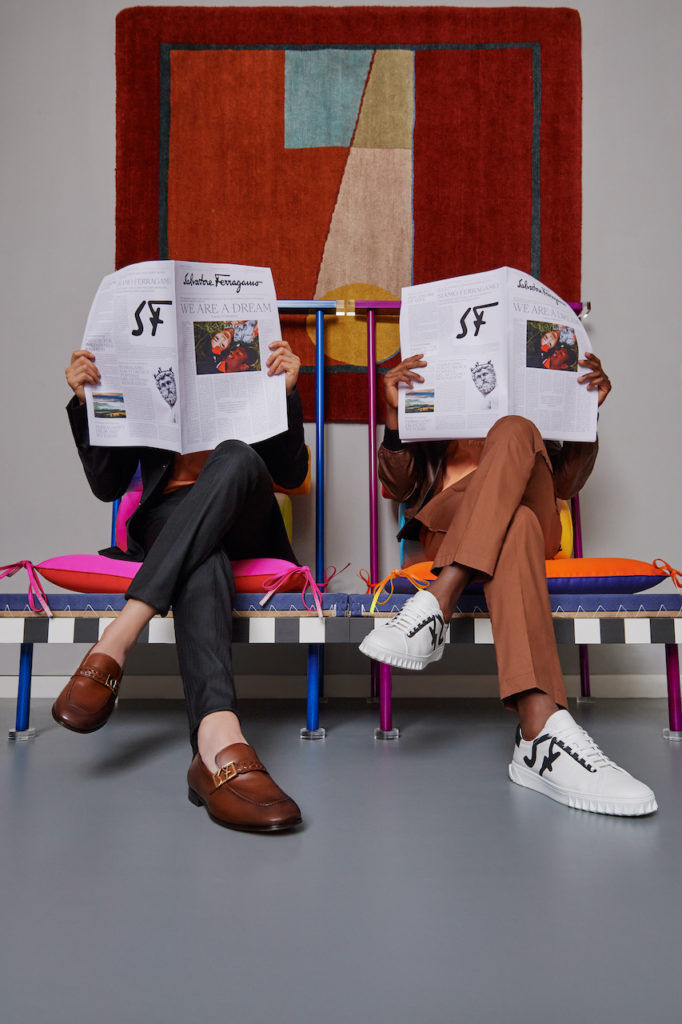 You'll be seeing a lot the new SF logo just unveiled in Salvatore Ferragamo's future collections. It combines the two initials, said by the house to represent the essence of Salvatore Ferragamo and pay tribute to its founder. The logo made its worldwide debut in the Pre-Fall 2021 menswear collection, predominantly adorned on footwear like loafers and sneakers, and in different ways that include a side buckle or colour-contrasted. In a win for the planet, the logo is made from ECONYL nylon where possible; a fibre recycled from fishing nets and other nylon waste, while thread and zip tape used are also made with recycled materials.
Coach launched their first concept store in Singapore
Coach launched their first-ever concept store called 'Tomorrow's Vintage', also in Singapore. The pop-up celebrates 80 years of Coach and was housed in a conservation shop on Teck Lim Road as a fitting location for the brand's commitment to restoring, repurposing and reimagining — hence its name, 'Tomorrow's Vintage'. Old-school televisions play films featuring Coach's renowned leather restoration specialist, Debi the Restorer, while bags throughout the years are on display. Along with a Coach craftsmanship bar for monogramming, customisation and cleaning, there's also a curated vinyl playlist to go with the mood made by a Brooklyn-based indie record label named Big Crown Records.
(Main image credit: Burberry)