Because going through a pandemic doesn't mean you shouldn't be dressing up for Hari Raya, even if it's just at home. While it is going to be a rather bizarre moment right now to celebrate Hari Raya with uncertainties looming around our daily life, it doesn't mean that you shouldn't be getting ready for the Holy Month and the festive season.
To get you in the mood for Hari Raya, local designers are making sure that you have varied options when it comes to getting your Baju Raya sorted. As most of these collections are available online through their e-commerce platforms, you can easily browse through your favourite pieces and easily adding them to cart. Some also offer 'virtual appointments' for custom-made tailoring — especially if you want something specially cut-to-size in time for Raya.
Scroll down and browse through these collections by local Malaysian designers to find the most Insta-worthy ensembles for you and your family in time for Hari Raya.
Melinda Looi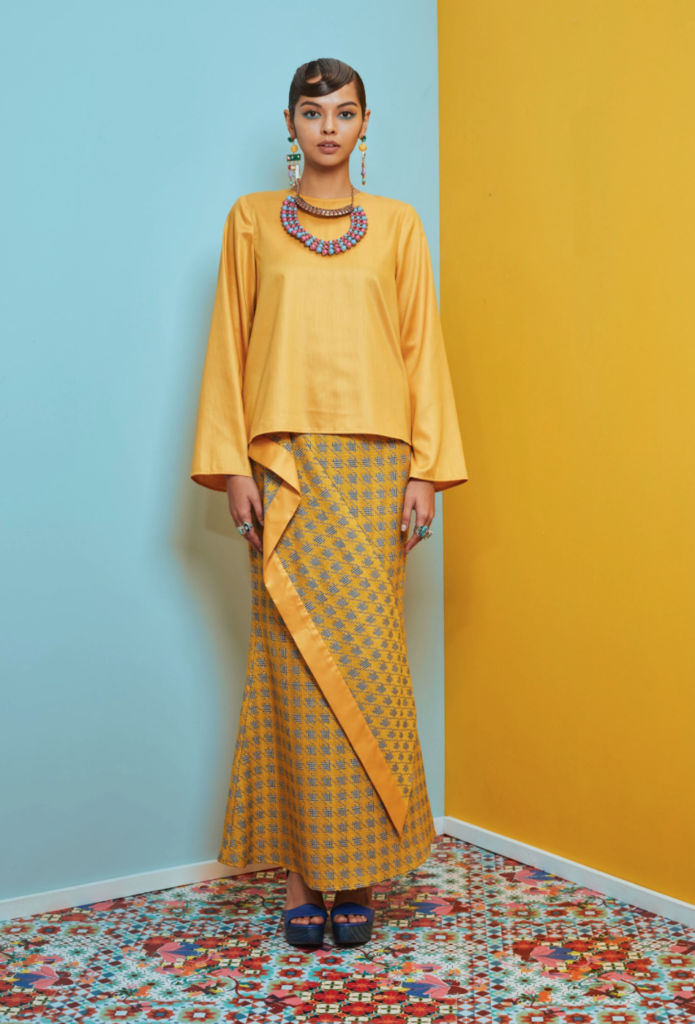 Staying true to the country's rich culture and heritage, Melinda Looi unveils her Magazine Collection comprising a series of traditional Malay garments with a youthful recreation. The materials are perfect for the Malaysian weather, with cool fabric choices like pure cotton mixed with viscose and dobby. Enjoy the lightness of these creations with vibrant joy from the beautiful colours that represent harmonious Malaysia.
Fiziwoo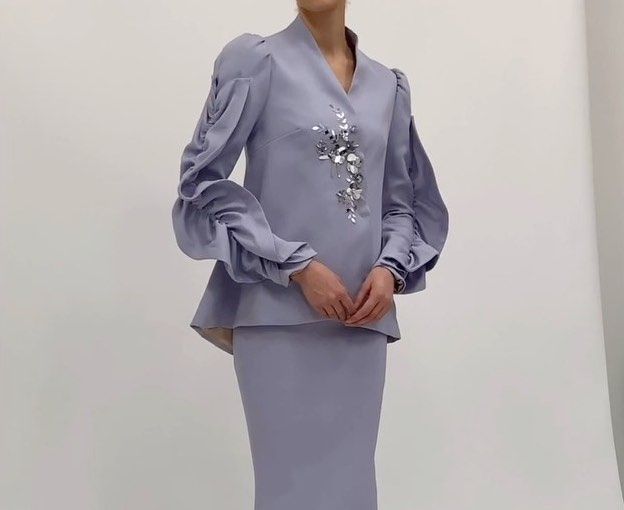 Kebaya is given a modern twist thanks to the creative minds of fashion powerhouse, Fiziwoo. From peplum waists to voluminous shoulders, fishtails and ruffles, the collection comprises various detailing and finishes to get you in the mood for Hari Raya. Enjoy these pieces in calming shades of lavender, teal and dark green.
Khoon Hooi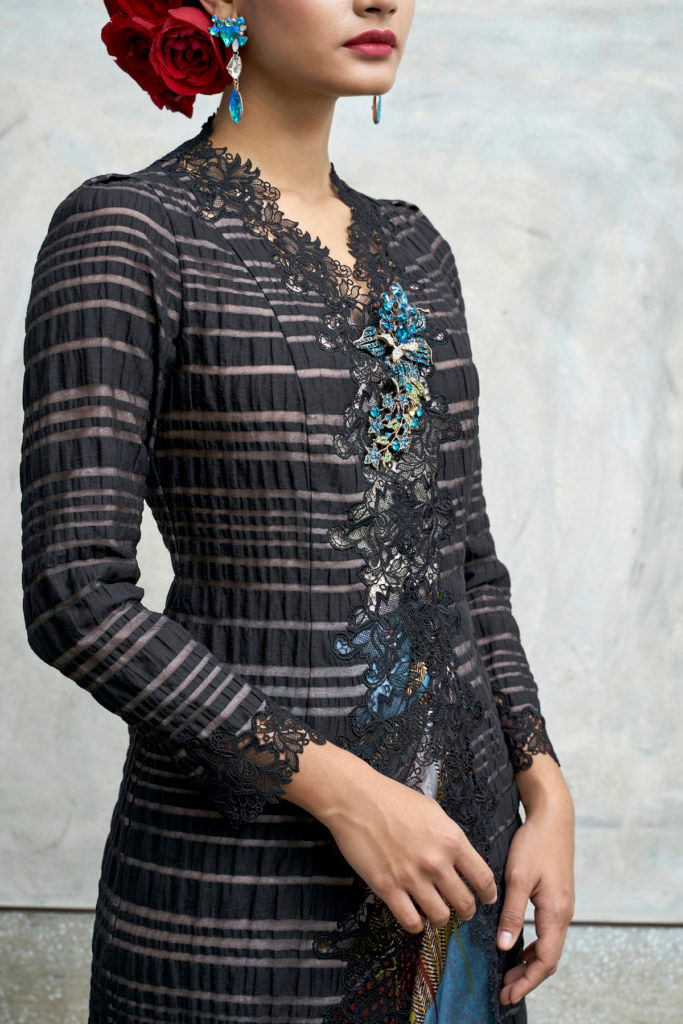 Khoon Hooi pays homage to the traditional baju kebaya with a serenade of romantic pieces in its purest form. From its embroidered details to lace appliqués, the sexy curves and flowing silhouettes, the designer's latest work is a heritage-inspired piece that can be handed down through generations. Pair these beautiful kebaya tops with colourful sarongs.
Nurita Harith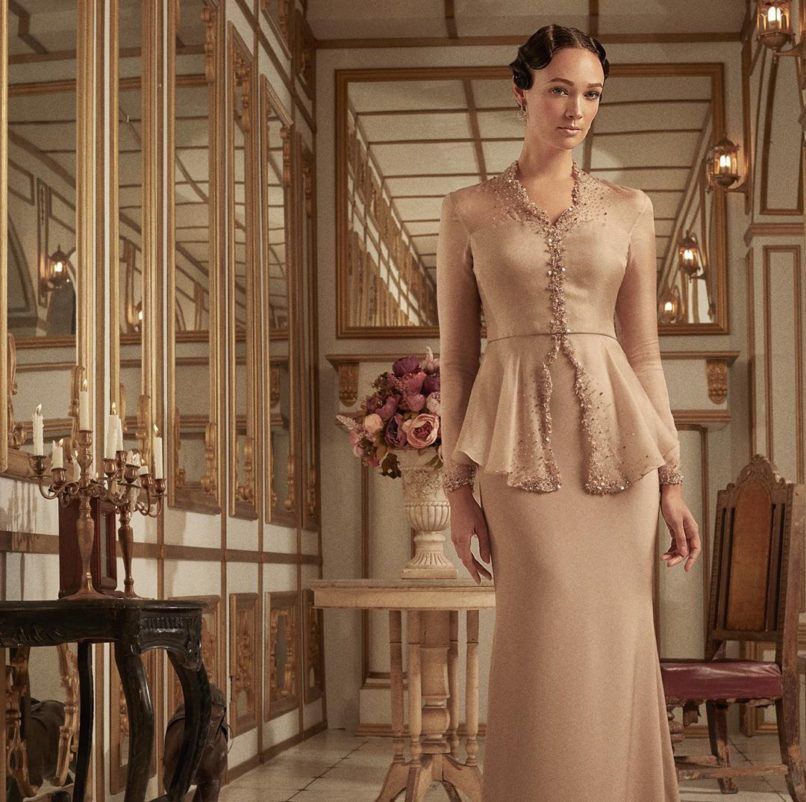 Nurita Harith is known for her attention to details. In her Lebaran Luxe 2020 collection, each design comes with beautiful hand-sewn crystals, billowy lace appliqués and crisp lines to accentuate the beautiful silhouettes in both printed and plain textiles. Her repertoire for the RTW collection includes modern kebab, ikat dresses and elegant baju kurung inspired pieces in colours of corals and jewels.
Alia Bastamam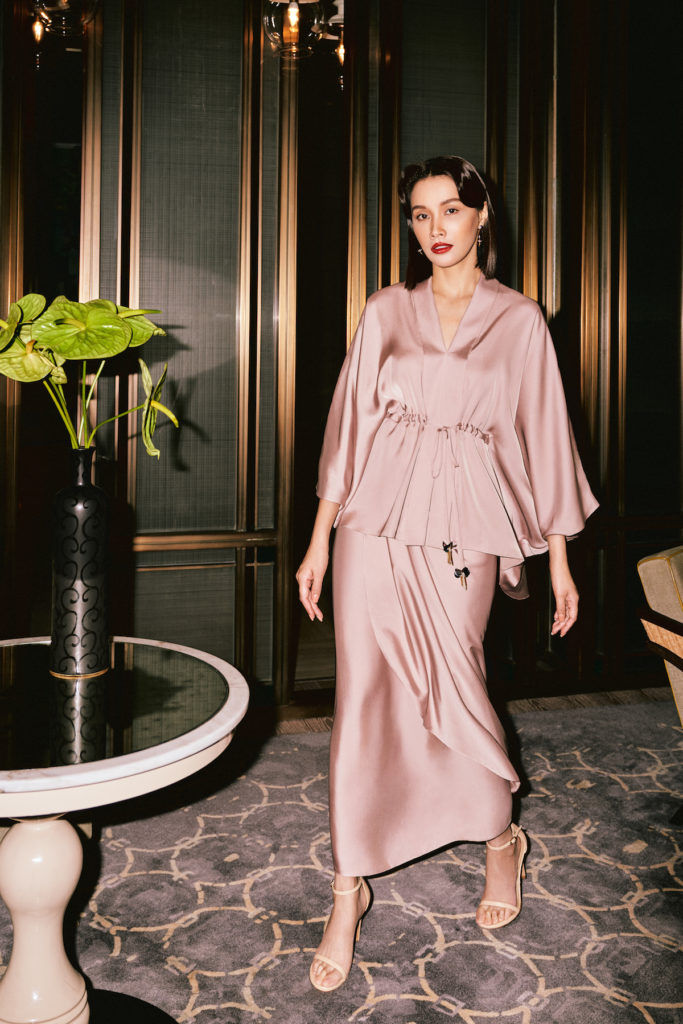 A special collaboration with actress Scha Alyahya, Alia Bastamam's latest collection for Hari Raya is a stunning composition of dreamy silhouettes that embrace femininity and continued elegance. The designs are simple yet accentuate the beautiful curves of a woman's body in a timeless fashion. Each piece is made not only for the festive season but for any occasion.
Rizman Ruzaini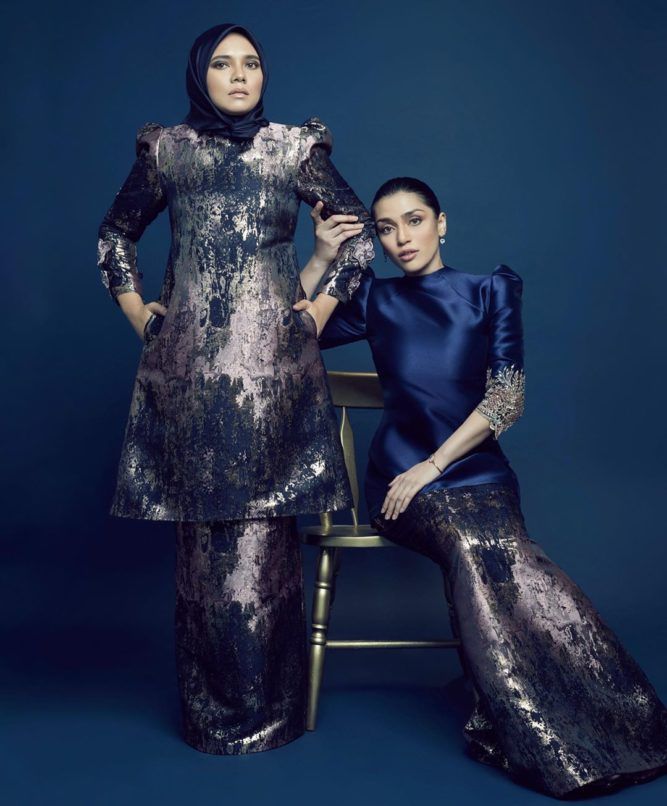 Rizman Ruzaini fashions a slightly more extravagant style for Lebaran this year with big shoulders, contrasting panelling and voluminous shapes — all reiterated in classic baju kurung silhouettes. It is a more contemporary take on the brand's Raya collection that's typically more partial towards traditional shapes.
Innai Red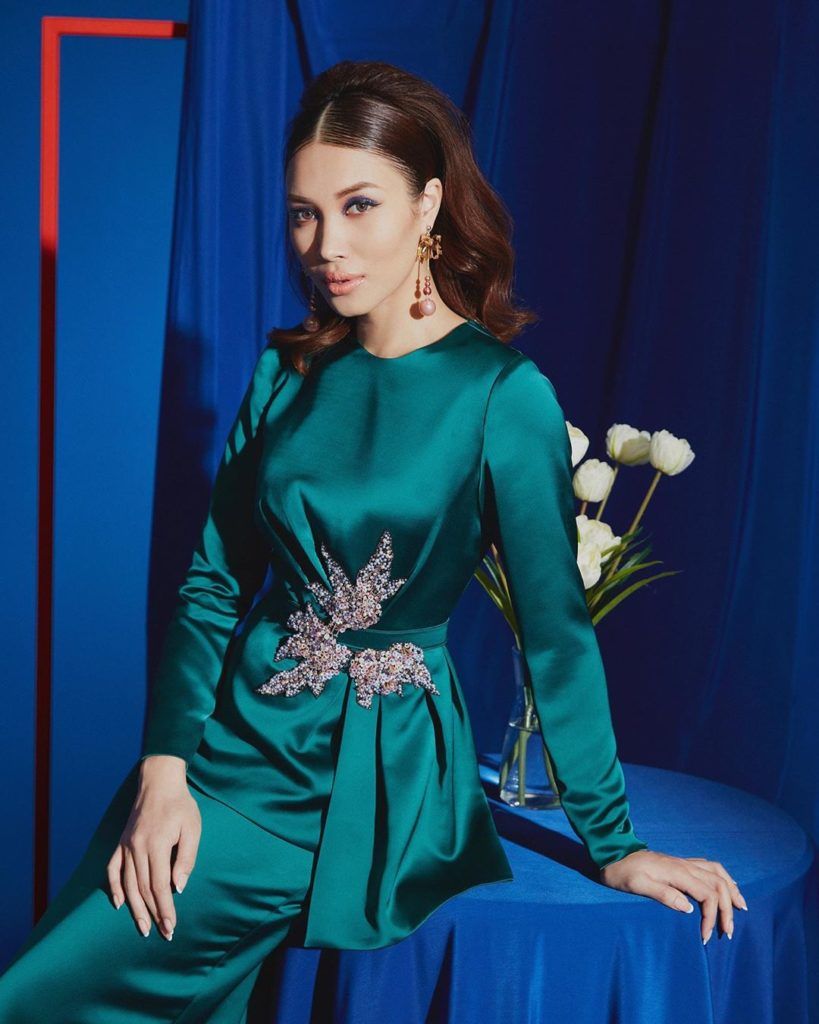 Zahirah MacWilson fronts Innai Red's Raya collection this year. Combining both old and new elements, the pieces can be worn for all occasions beyond the upcoming festivity. Subtle floral motifs are infused in its silhouettes of creamy pastel and rich jewel tones.
This story first appeared on Lifestyle Asia KL