Everything new in women's fashion this March 2023 that we've had our eyes — and our hearts set — on.
Gauche though it may sound, this month, love is in the air! Whether you like it or not, prepare for reds, maroons and pinks to enter your ever-expanding wardrobe. Who'd have thought a couple of beads captured in a mirrored chamber would be so galvanising as to spawn enchantment among fashion designers far and wide? Our sights this month have been awed by bewitching creations, each more mesmerising than the last, where the shapes cut to marvellous precision are adorned with fractals of hypnotising prints.
Shop: New in Women's Fashion This March
Alexander McQueen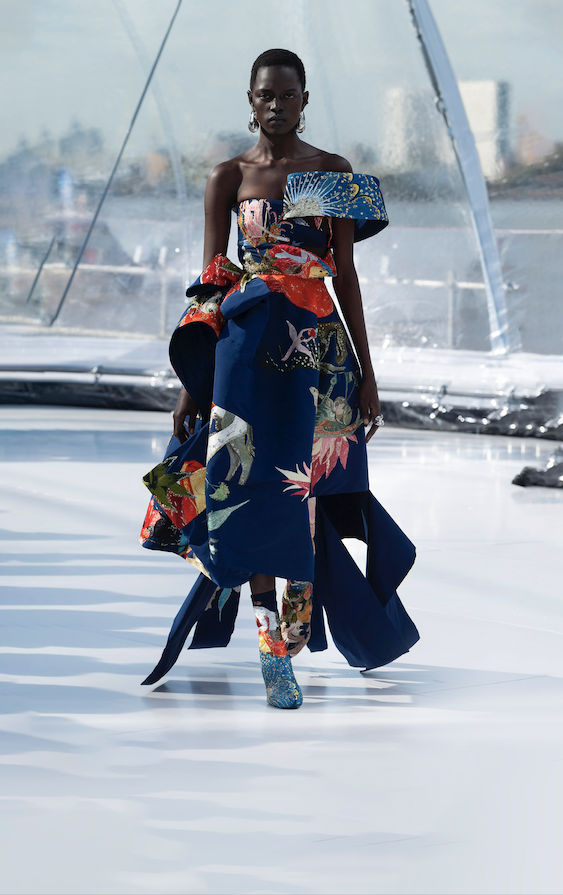 Alexander McQueen's Sarah Burton summons the nightmarish spirit of Hieronymus Bosch in her spring/summer 2023 collection. We're particularly struck by this midnight blue dress of sublime construction, on which an image of endlessly squabbling angels and demons among flowerbeds swathed in glitter pays tribute to the house's founding genius.
Oscar de la Renta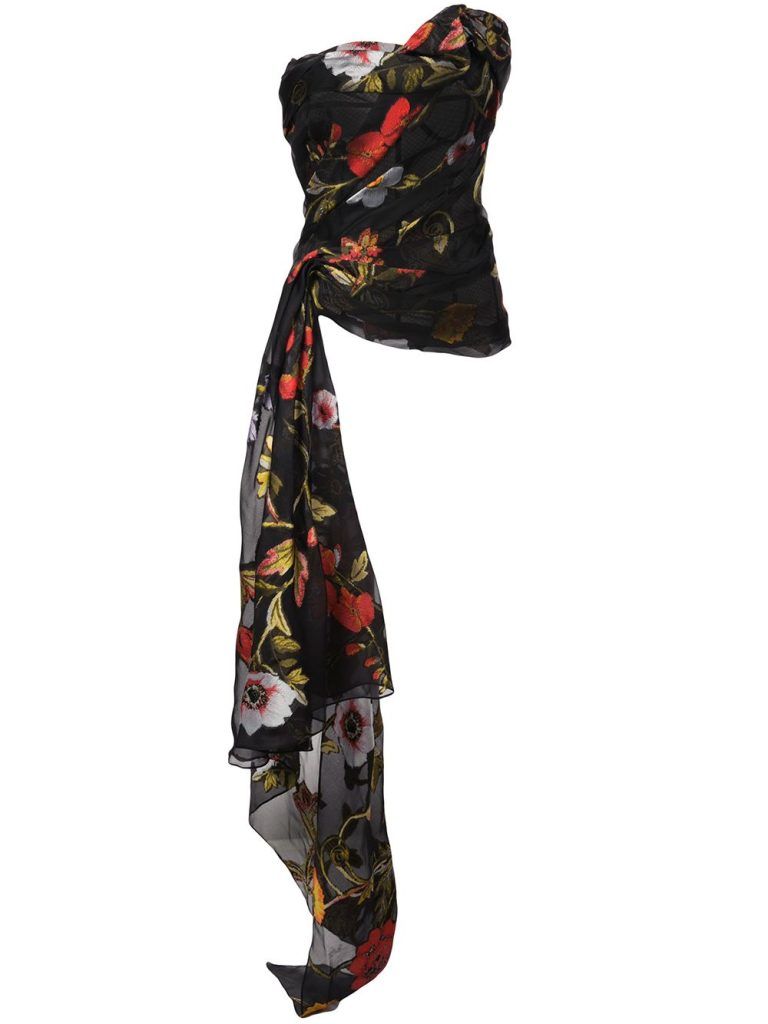 Oscar de la Renta, esteemed master of floral artistry, has created this fil coupe bustier top to enamour the senses. Gently sculpted at the waist and cascading to the ground in an elegant sash, the sheer luminescence of the garment's organza testifies to the nobility of its wearer.
La Double Jay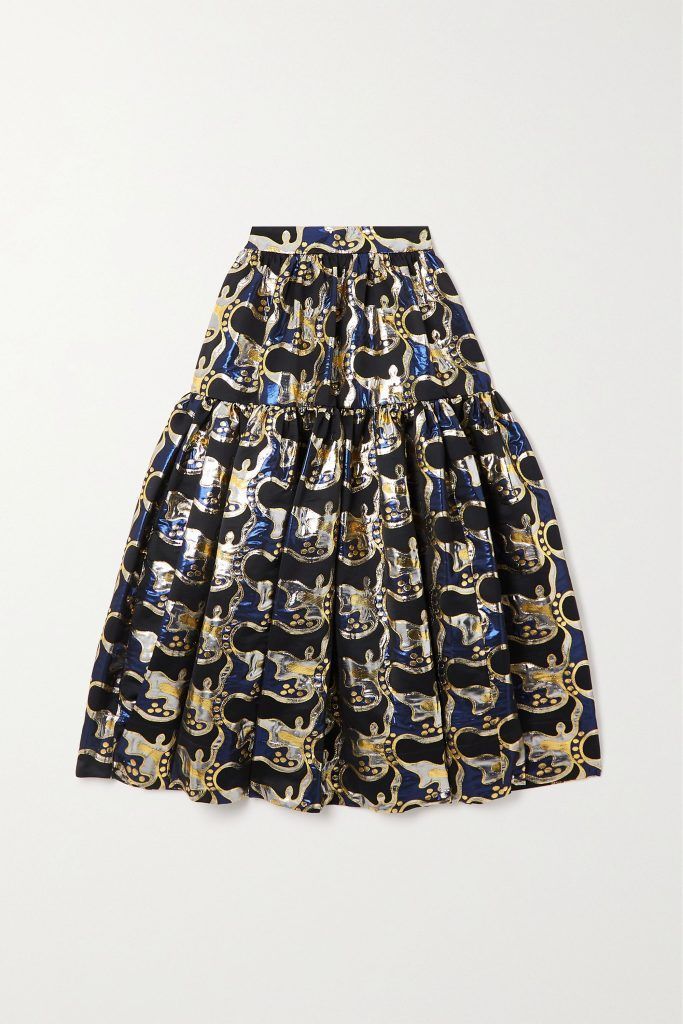 The fabric of this La Double J skirt cascades like the light flooding through the stained glass of Barcelona's Palau de la Música Catalana. Its shimmering metallic swirls coalesce into a pattern that enchants the eye, while the grandiose flared silhouette whispers class, magnificence and creativity – fit for a queen, a star, an artist or, indeed, anything in between. Available at Net a Porter.
Giuseppe Zanotti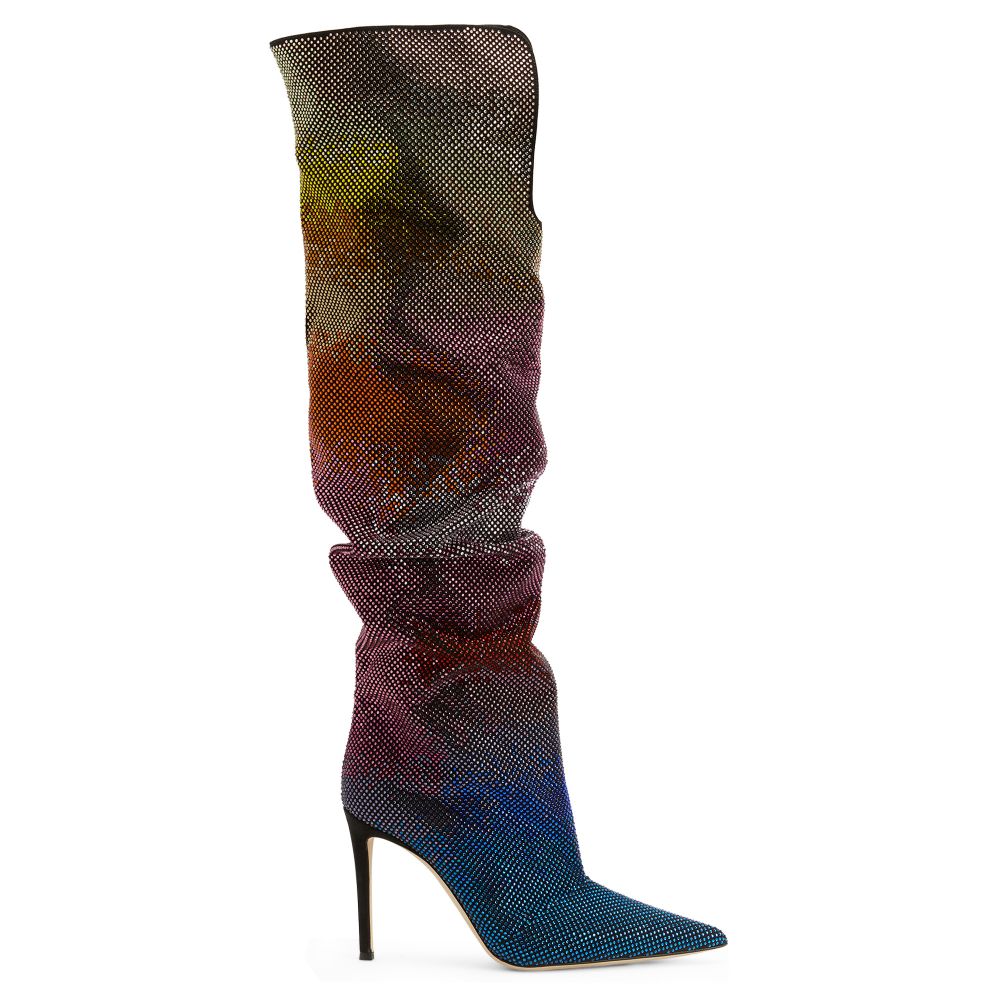 A thousand blazing stars and distant planets illuminate the sky in a magnificent array of bright, shimmering colours. So too, do these Giuseppe Zanotti Gala Caleido boots. A fantastic display of yellows, pinks, reds and blues from top to toe – and the exquisite stiletto heel – this pair is art magnificently manifested in wearable form.
Loewe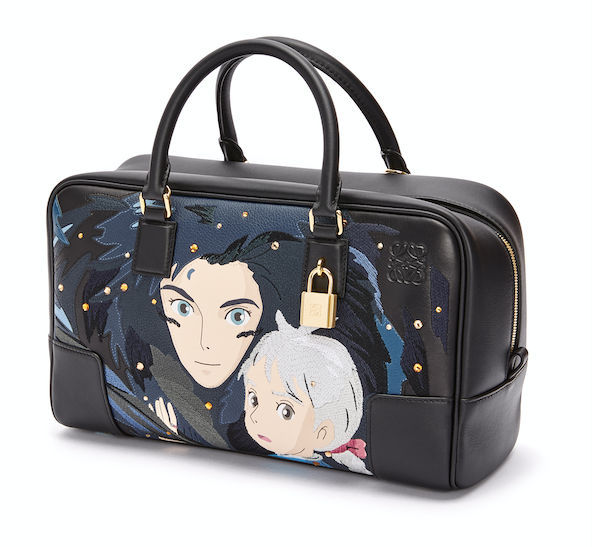 The new Loewe x Howl's Moving Castle collaboration is a manifestation of a fantasy world within our own. Like a vision from a dream, the exquisite handbag is covered in panels of supple leather and textiles adorned with characters from the beloved Japanese fantasy film. Child-like wonder and a magical realm blend in this delightful concoction, a love story in itself.
Marie Laure Chamorel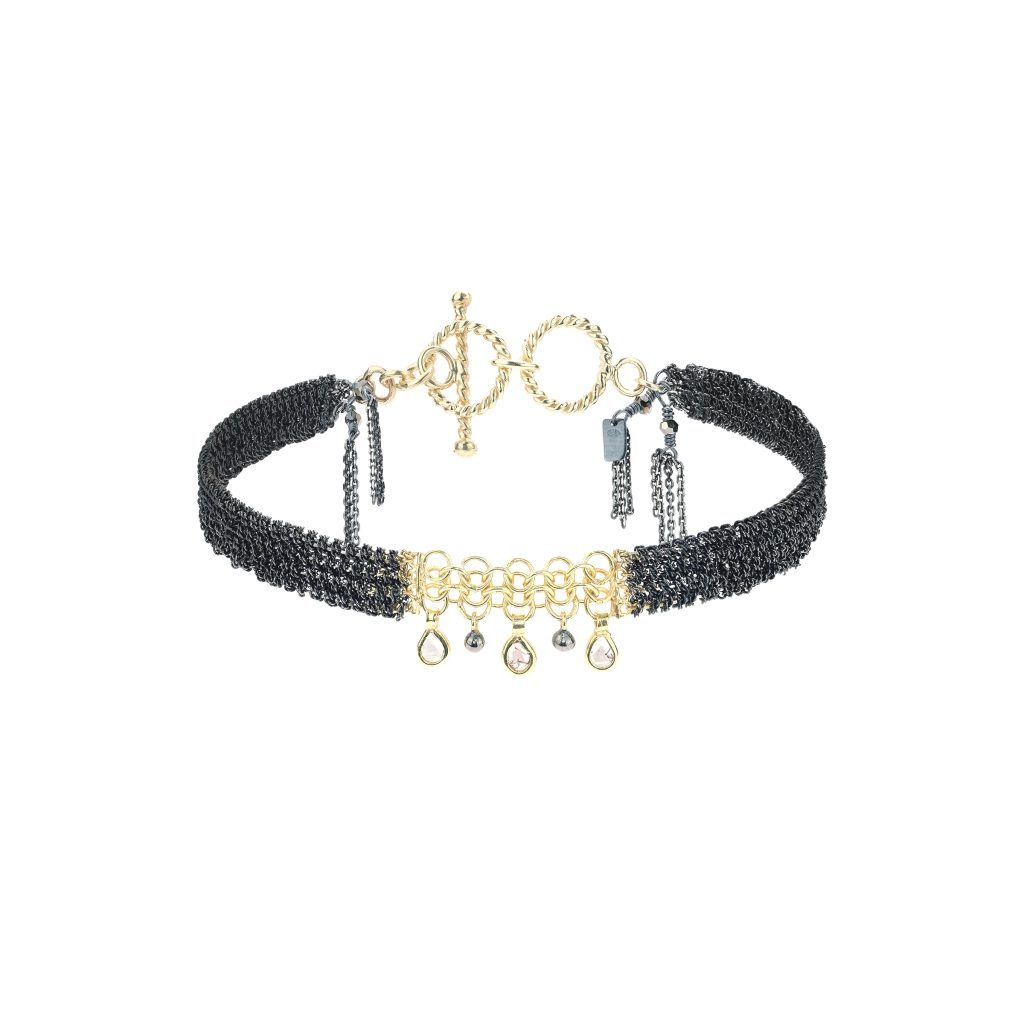 Medieval armour, a timeless embodiment of courage and resolve, has occupied a sacred station in the realms of style for generations. This Marie Laure Chamorel bracelet bears a striking resemblance to the armoured attire of knights of old – but softer, with polished stones hanging from it like starlight frozen in time.
This story first appeared on PrestigeOnline Hong Kong.