In conjunction with Design Miami 2020, Fendi approached New York-based visual artist Sarah Coleman to reimagine the Miami Design District Fendi boutique.
A multidisciplinary creator, Sarah's work inclines towards blurring the lines between art, fashion, and design while amplifying the soulfulness of everyday objects. Well known for her series of folding chairs and other mundane furniture pieces reupholstered with designer materials, Coleman imbues her artform with a luxurious feel and wry sense of humour.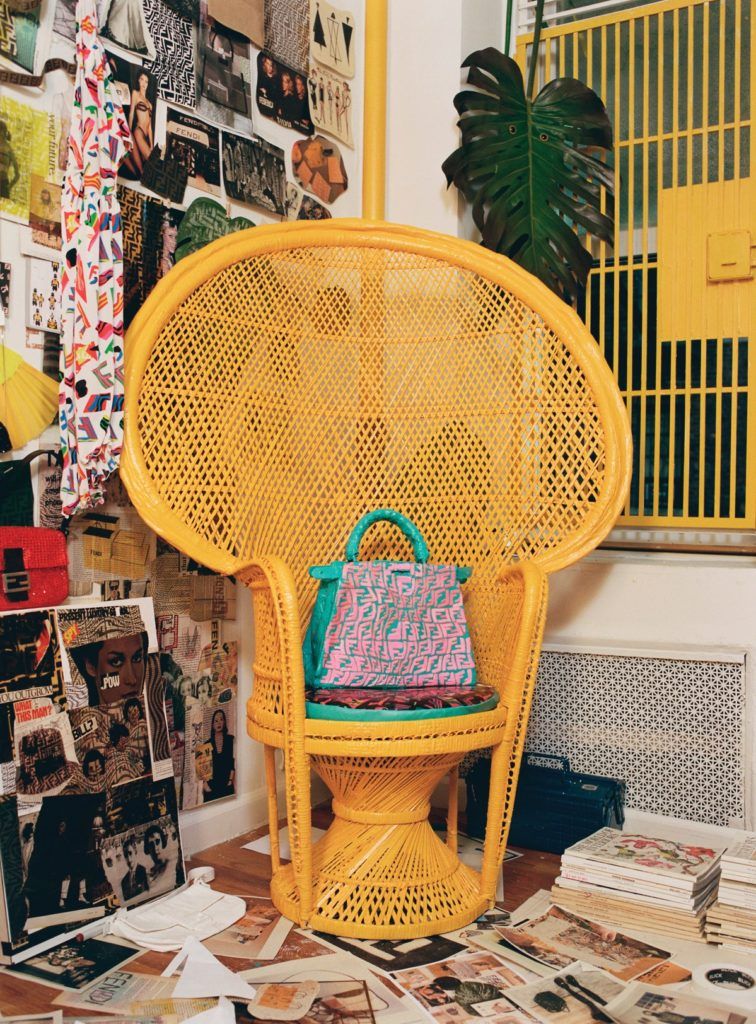 For Silvia Venturini Fendi, Sarah was an obvious choice for the project. "I love Sarah's sense of artistic fun and clever irony; we share this same approach to creativity, so of course, I was naturally drawn to her work. She communicates this so well via her Instagram, which is the best way to discover her pieces and gain an insight into her artistic world," the Fendi creative director explains.
An avid Fendi fan since she was very young, Sarah was no stranger to working with the house's motifs. "Sarah has already been repurposing our iconic prints in her work. The project invited the opportunity to see how this creativity can evolve by collaborating. Her work embodies our spirit of taking handcraft in new directions. She can reimagine the conventional into the unexpected," Silvia elaborates, having urged Sarah to "be disruptive" in exploring a new vision for the Roman luxury house.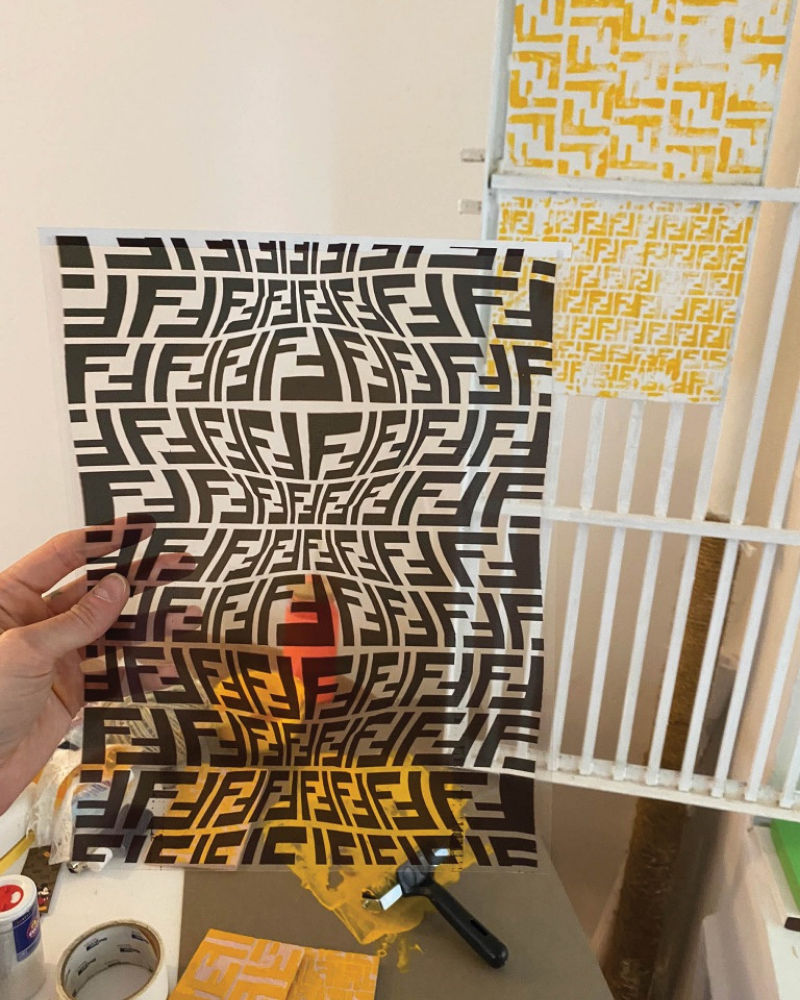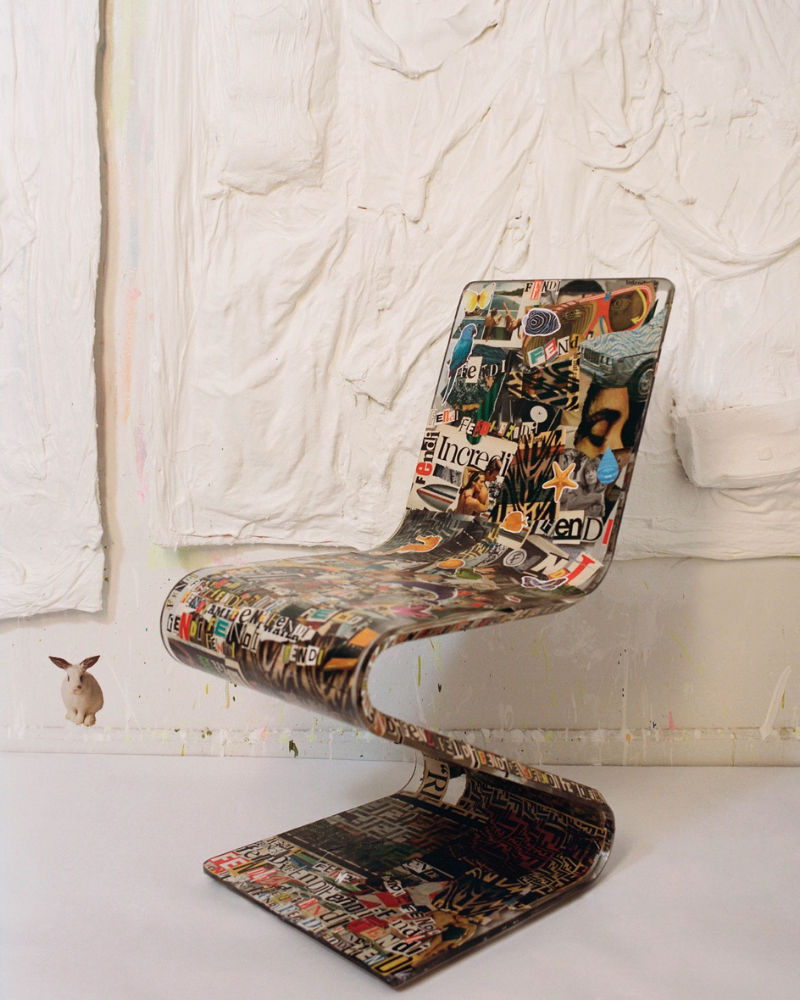 "Fashion is often just about designers. I think it was time to share something also about the community that's behind every creation. I really hope to show to the world their talent and passion in preserving ancient handmade workmanship," Silvia adds, her admiration of Sarah's skills apparent.
The Miami Design District Fendi Boutique
"I wanted to look at everything Fendi had ever done, so they gave me access to their archive. I wanted to get to know the brand in its entirety. Once I did that, the work just flowed out of me," Sarah describes. She created a concept for the project focusing on celebrating Fendi's DNA while staying true to her ethos of repurposing. "I know that the history of a brand is just as important as its future," the artist shares. Consequently, she considered "what made them who they are today, and how can I showcase that in a new and fresh way."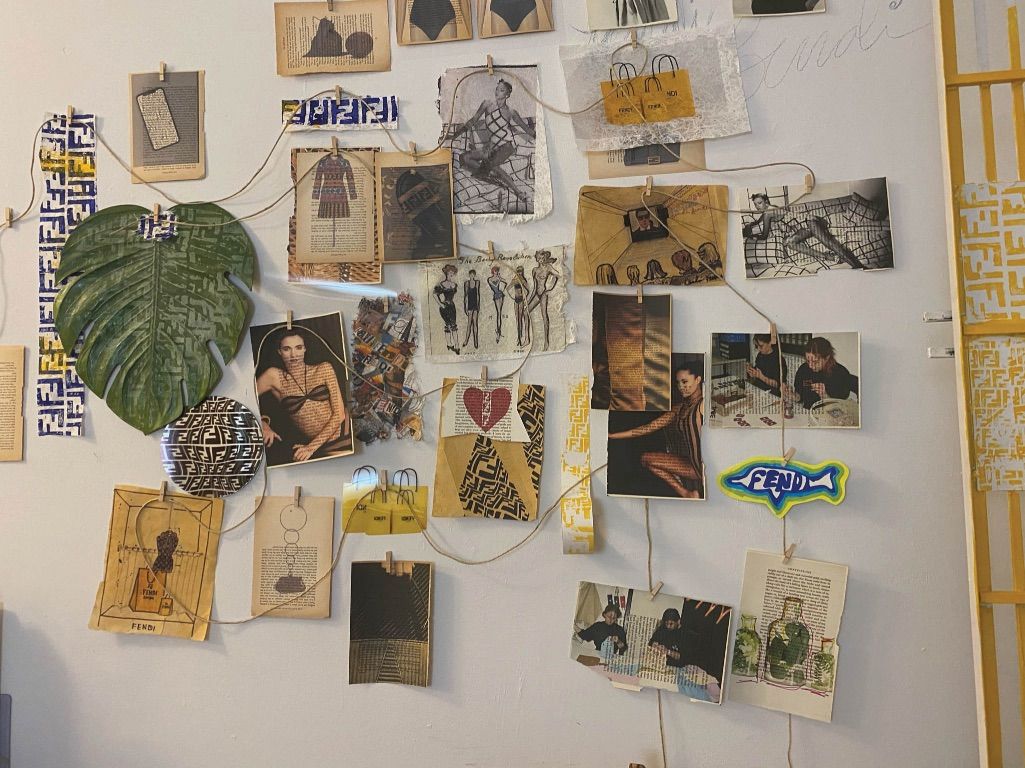 Alongside the revamped boutique, Fendi also commissioned the artist to create one-of-a-kind design pieces for the boutique to be displayed during Design Miami. Sarah found inspiration in the drama of the 1980s, and 1970s, seen through the lens of the 1990s and early 2000s. "Karl Lagerfeld's process in general, the sketching and the collaging sparked something in me. Even though he is undoubtedly a genius, his unpretentious nature of creation made his work more accessible to me. It inspired a collage chair made of vintage books and magazine pages, printed over with Fendi prints and images from the archive," Sarah says.
In addition to the zigzag collage chair, Sarah breathed new life into a vintage rattan peacock chair, refinished in yellow acrylic paint and plaster. Inspired by the artist's penchant for reupholstering objects using vintage designer bags, Sarah also reupholstered a cushion using coated canvas from a 1980s Fendi beach bag. The classic material would later inspire Sarah to adapt colours from the fun motif into one of the new limited-edition Peekaboo bags.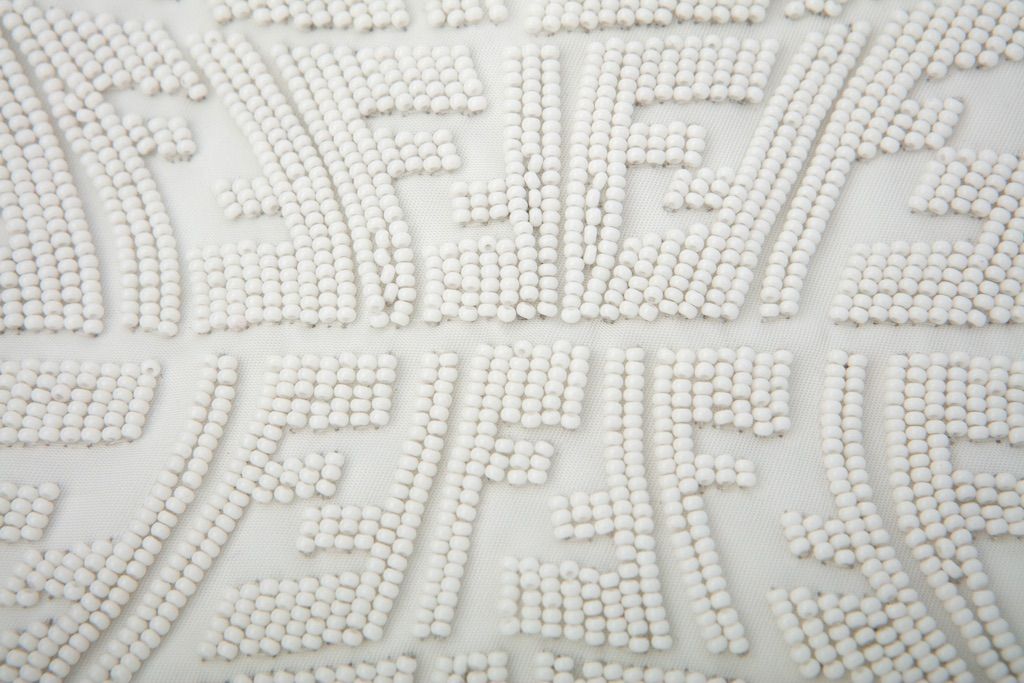 "They (Fendi) supplied fabric for the upholstery of the store and materials for me to repurpose in my work. I actually ended up using many of my own vintage pieces. Although I loved wearing them, it felt like this project was the best possible place for them to end up," Sarah rationalises. Silvia's challenge to subvert norms offered a sense of liberation that left Sarah ready to go to any lengths, "I knew she wanted me to go against the grain."
Through the inspired use of FaceTune, an app usually used to edit and retouch portraits on Instagram, Sarah took to warping and distorting iconic Fendi prints to create art.
Most notably, Fendi's iconic FF and Pequin logos took a new shape with a vertigo effect. The rejuvenated designs became a central theme of the collaboration, with the vertigo Pequin Fendi logo appearing on a façade of the Fendi Miami Boutique, as well as on a series of limited-edition Peekaboo handbags.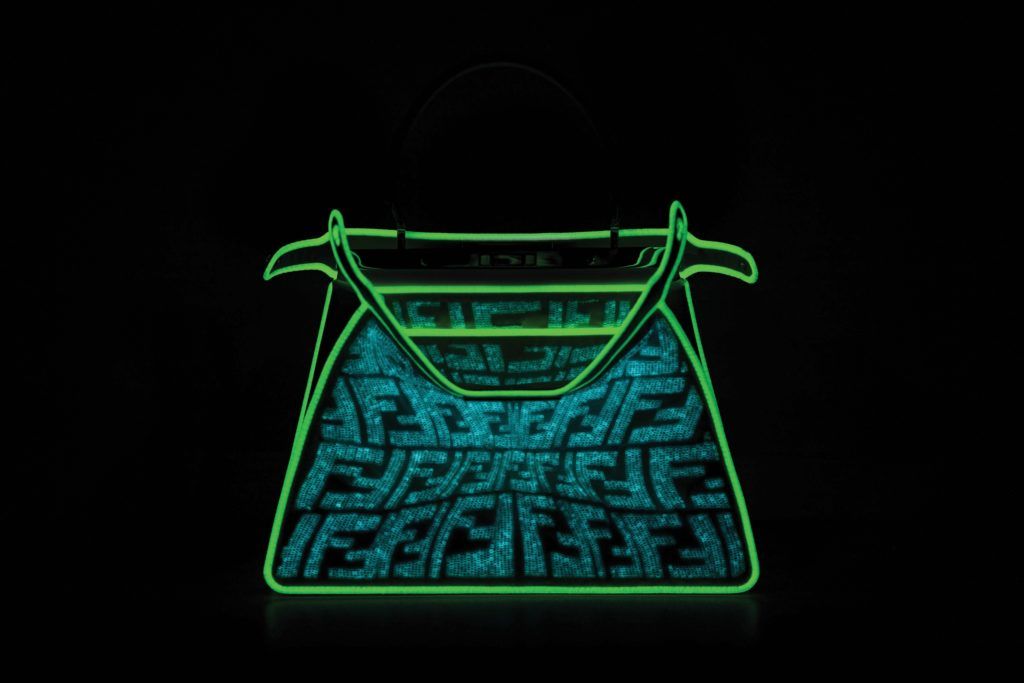 There were challenges in planning and coordinating the installation in a short time frame during a global pandemic. However, Sarah reaffirms that she felt very safe every step of the way in the hands of the team Fendi chose to manage the project. "Seeing the completed project was extremely rewarding, but my trip to Rome to meet with Silvia and the Fendi team was by far the greatest," Sarah shares.
Peekaboo, ISeeU
A special limited-edition series of Fendi's iconic Peekaboo ISeeU bags designed by Silvia in collaboration with artist Sarah Coleman was launched exclusively at the Fendi Miami Boutique. Three new designs playfully wed fashion and art, adapting Sarah's quirky motifs with style. The first bag in signature Fendi yellow carries an embossed FF motif, as the second has a canvas body wrapped in colourful FF thread embroidery. The last variant comes in a white nappa leather with phosphorescent FF beads and embroidery for a glow in the dark effect.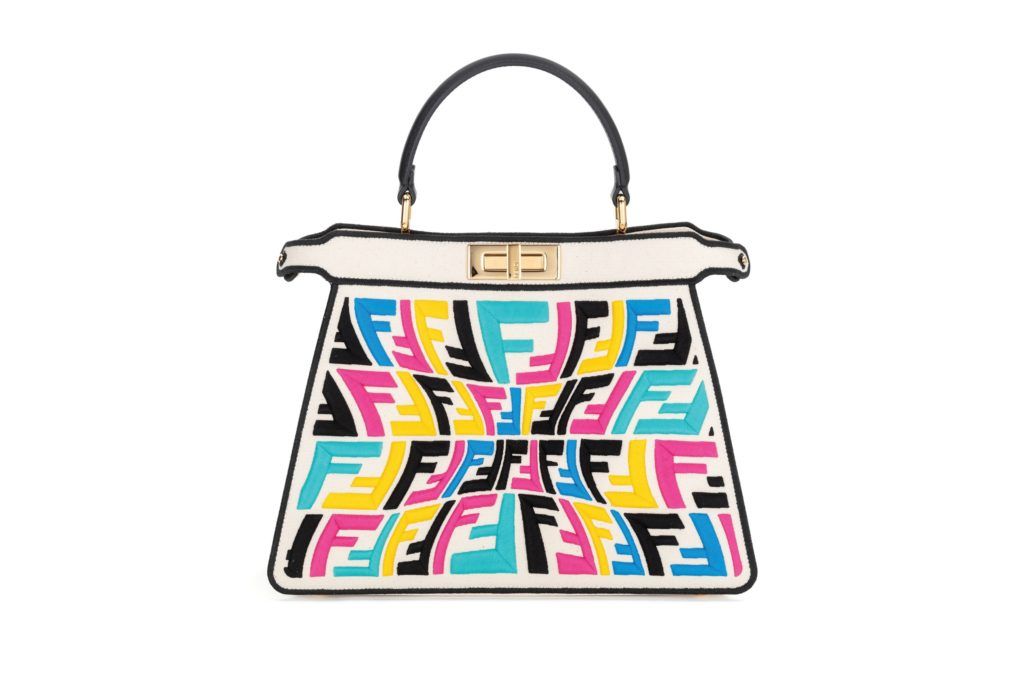 "I love anything unexpected. Something seemingly simple that surprises and brings joy. I love anything that glows in the dark, so it just seemed like the right time to try to do this," Sarah mentions. She extols Fendi's impressive capability and eagerness to rise to her unusual challenge. "It was better than I could have ever dreamed of," she says of the final product.
The creation of the multicolour FF bag was a personal journey for the artist. Sarah describes making a beeline to her bookshelf, referring to all she knew about the 1970s: a period of spontaneity and extreme self-expression. Powerfully inspired by the freedom of the time, Sarah feels the '70s birthed the "greatest fashion era" of the 20th century. "The spirit of disco, the flowing post-psychedelic art, there were so many inspiring aesthetic references to draw upon," the artist explains. She adds that the 1960s Space Age was also very influential to this project. "That spirit of discovery, imagination and futurism sparked a lot of my ideas," she says, feeling most authentic in a realm of the unexpected.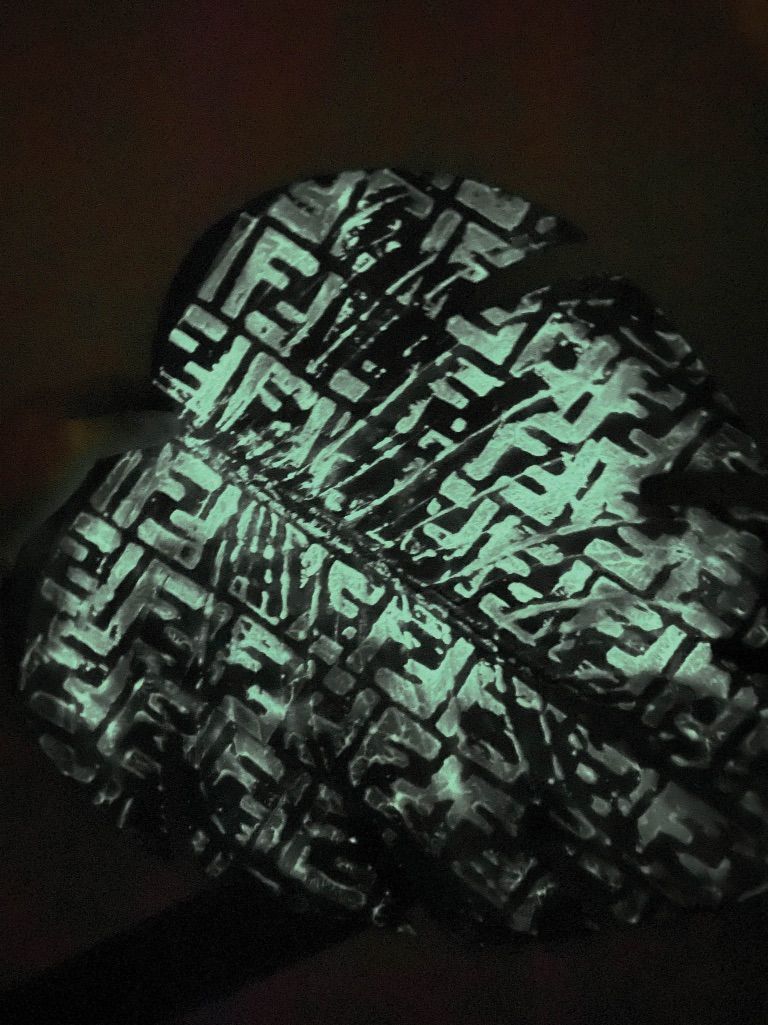 By carrying the Peekaboo bag, Fendi's creative director wants women "to feel that it is a timeless bag they also want to carry in the future and pass it down to daughters." Recognising the influence that the pandemic has had on attitudes towards luxury fashion, Silvia is committed to creating versatile pieces with more depth. "I think fans of the brand will want to know more about what's behind every creation and experience fashion more, with natural and rational rhythms. That is why in my opinion fashion will need to have a longer life and have collections of great basics because people will want a slower fashion. My starting point will be the search for normality."
(All images: Fendi)
This story first appeared in Prestige Malaysia's January 2021 issue. To read our January 2021 issue, pick up a copy from the nearest newsstand or subscribe on Magzter.