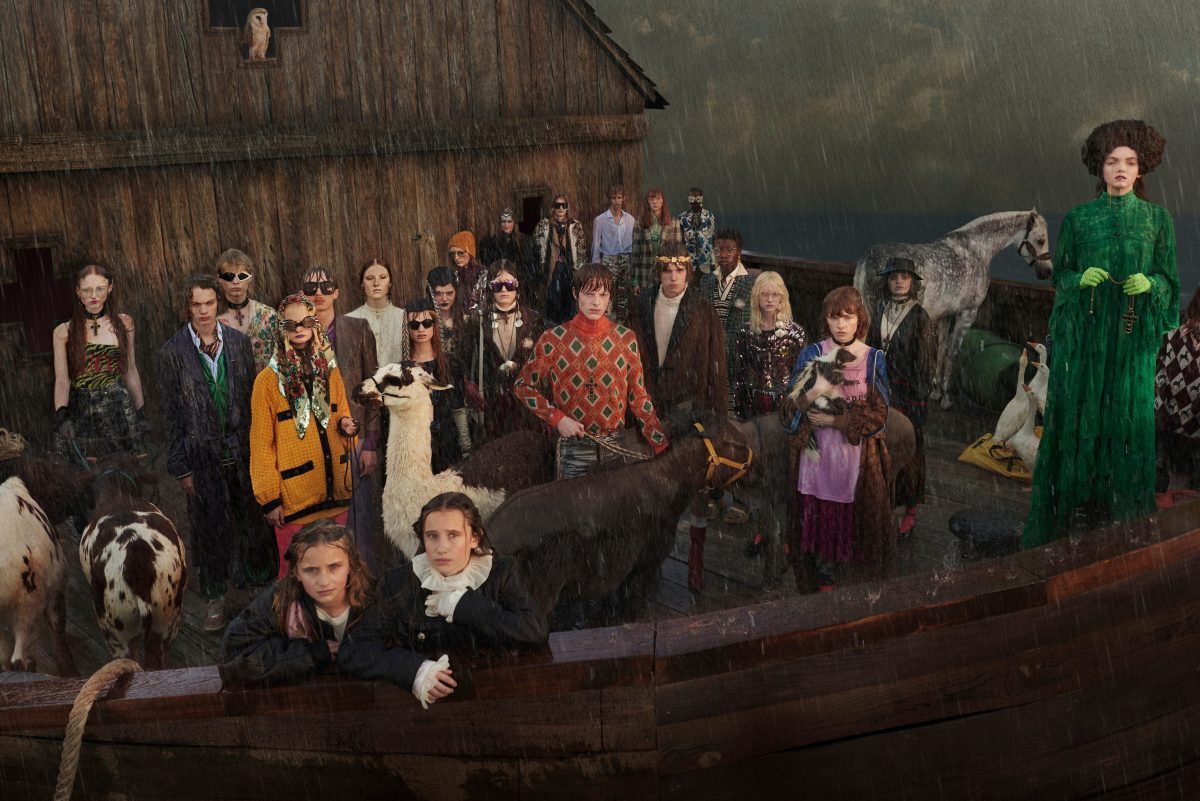 Gucci's Cruise 2019 campaign is not what you'd expect. In showcasing the collection, Gucci Gothic looked to the bible story Noah's Ark, interpreting it with a high fashion twist. And it was good.
Give the video shot by Glen Luchford and art directed by Christopher Simmonds a watch:
READ ALSO: Faye Dunaway stars in Gucci's latest Hollywood-inspired campaign
The campaign reflects Gucci's fascination with the natural world, depicting a rural community where man and animal co-exist in harmony. Gucci themselves call the idea a "fantastical petting zoo". Images show the Gucci tribe of leggy models decked out in Alessandro Michele Gucci gear while feeding and interacting with animals. Cue the threat of dramatic rainfall, which then requires the tribe to construct a giant wooden ark to keep the community and its animals safe from harm. So it's not quite the Noah's Ark we know, but the fashion industry has always been about reinvention. The final shot shows all on board against a colour-drenched horizon.