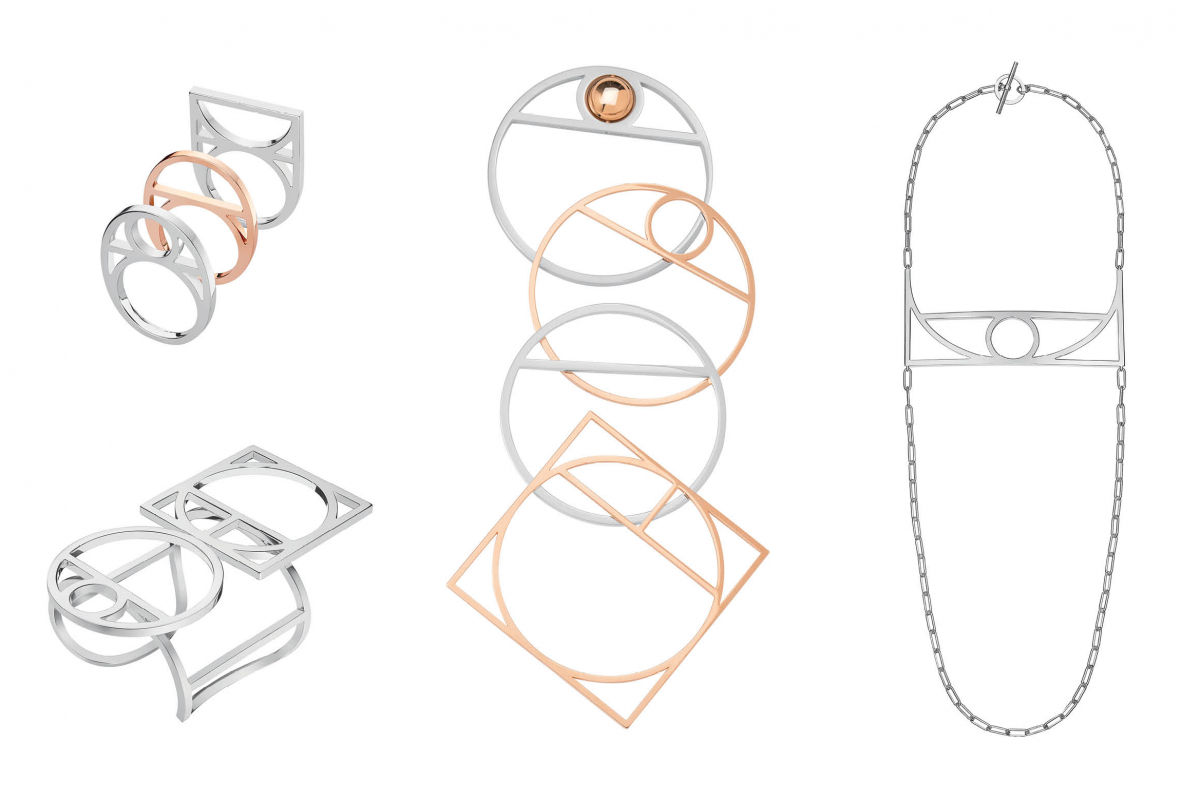 Hermès extends an open invitation to play with its new Chaîne d'ancre Game jewellery collection
Hermès adds a playful touch to its Chaine d'ancre collection: Christened Hermès Chaine d'ancre Game, it comprises jewellery forged from silver and rose gold, shaped in geometrical forms.
As its name suggests, the collection borrows its inspiration from the Maison's beloved Chaîne d'Ancre motif, French for anchor chain. The emblematic symbol first premiered in 1938, when Robert Dumas, member of the Hermès family, designed a silver link bracelet inspired by a navy vessel's anchor chain. Who knew that an innocent stroll around Normandy's shipwreck would birth one of Hermes' most recognisable emblems?
Today, the Chaîne d'Ancre motif can be found in many of Hermès's collections, such as the iconic scarf ring, the Egee clutch, belt buckles, scarves, leather accessories and other lifestyle accessories. In the hands of Pierre Hardy, creative director of fine jewellery, the Chaîne d'Ancre jewellery collection continues to undergo refreshing updates, imbuing it with a contemporary style that is both relevant and effortlessly elegant.
In the latest Chaine d'ancre Game line, the link is fused with a square, another beloved shape that is widely used by the brand. The varied combinations of geometrical shapes result in fascinating forms, made to be worn as a structured cuff, a necklace, bracelets and rings. The popular Ever Chaîne d'ancre earring, first expressed in silver, also makes an appearance in rose gold.
SEE ALSO: Hélène Dubrule: making sense of the Hermès maison
The Chaîne d'Ancre Game collection follows in the footsteps of the Chaine d'ancre Punk collection introduced in September 2017. Hardy, who was inspired by the punk movement in the 1970s, designed the Chaine d'ancre Punk collection after an elongated safety pin. Shapes of links and chains, forged from gold and silver, provide an invigorating take on the classic anchor chain.