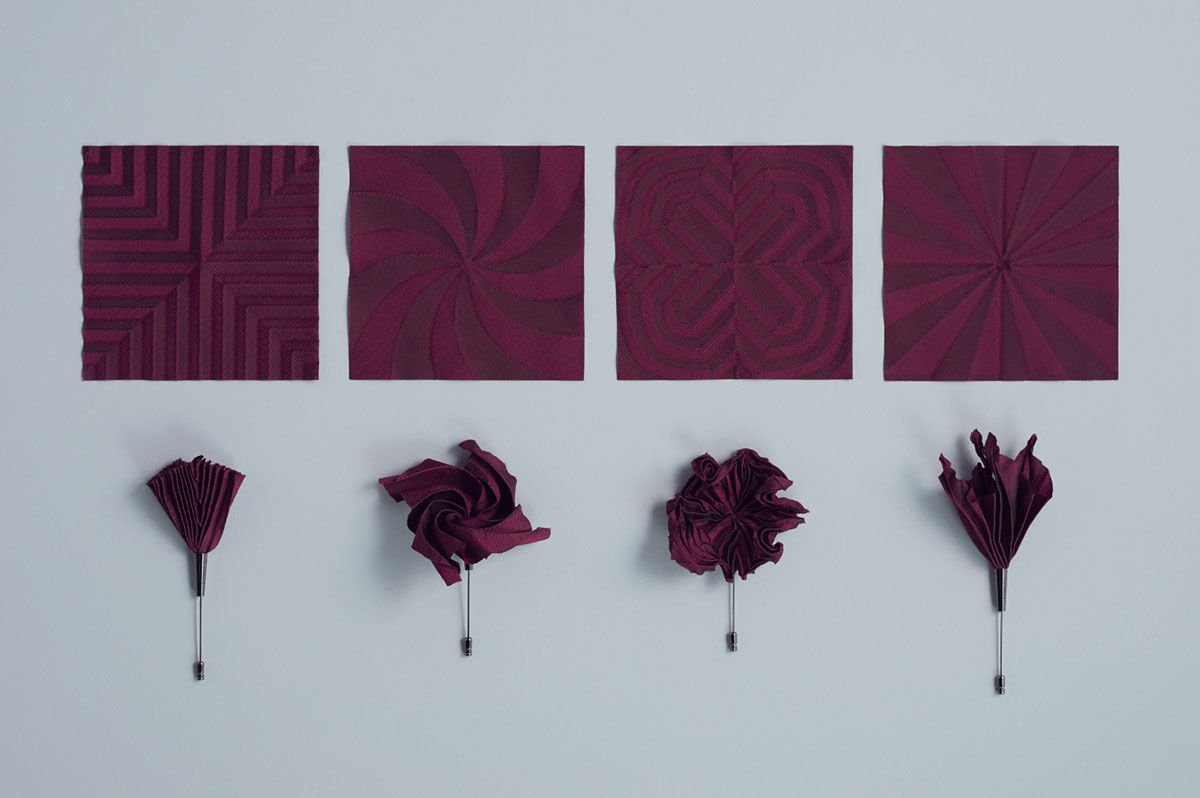 Issey Miyake, the Japanese designer famed for his minimalist aesthetic and penchant for taking risks, has come up with a novel gift idea ahead of the holidays.
Floriography, as it's been dubbed, features a series of corsages made with the brand's textiles. The pink, silver and gold flower motifs are designed to express love and affection on the one hand and embellish winter wear on the other.
Naturally, these aren't your regular textiles or run of the mill corsages. The designer turned to the brand's trademark Steam Stretch. The technique uses heat reactive thread that shrinks when it's heated to weave creases into the fabric. For Floriography, when the square textile is heated, it shrinks to create the three-dimensional form of a flower.
The corsages are available in four different varieties, each equally elegant. There's also the option of earrings, which will surely stand out at holiday parties.
To top it off, you can create a message that will wrap around the corsage you give to your loved one. There are short phrases, including "Do you remember?", "Warmth" and "Sunset" imprinted on accompanying cards. You can circle words or add your own to create a more personal note.
Floriography is available at Issey Miyake boutiques in select cities across Asia, including on at Bangkok's Siam Discovery.