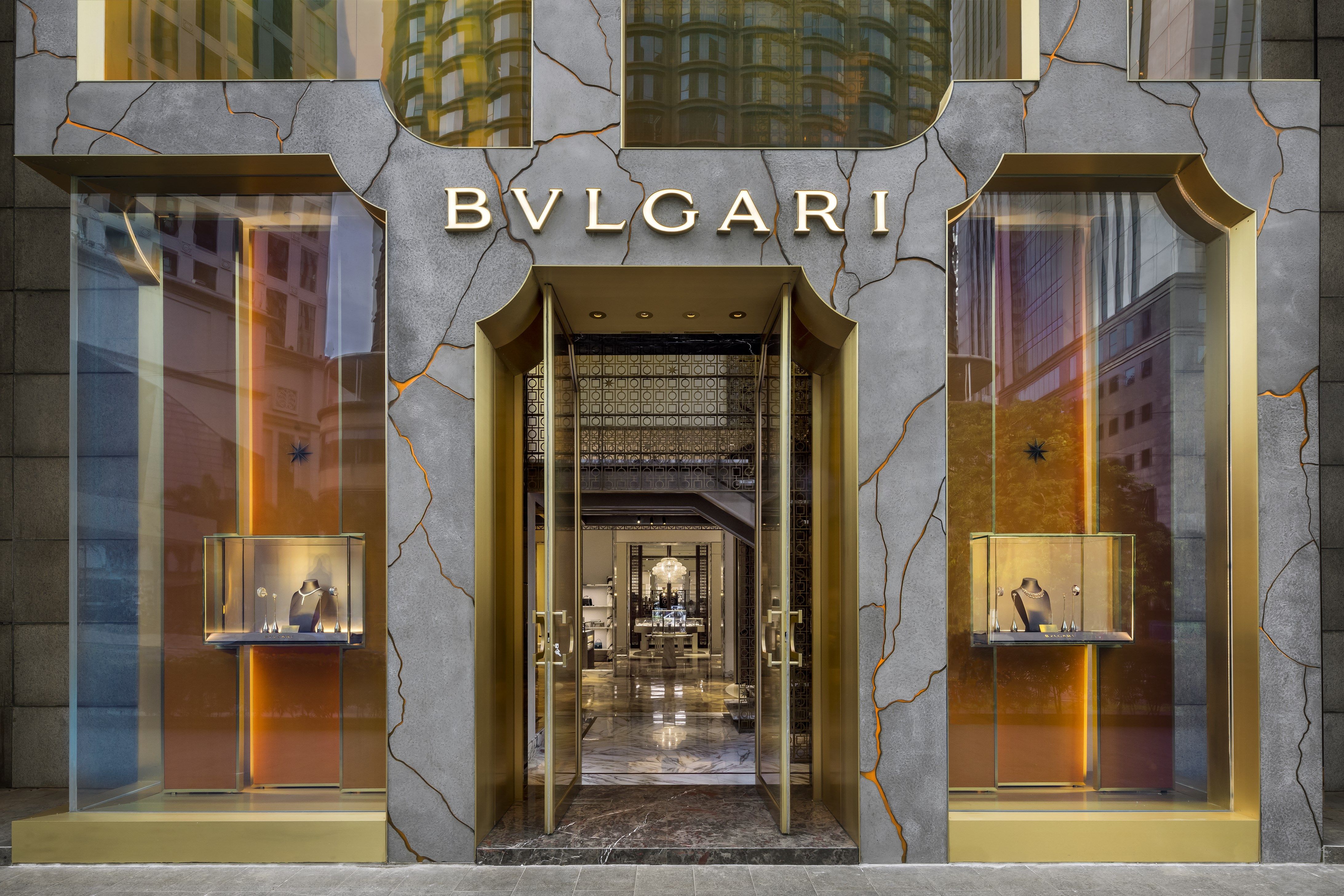 Since its founding in 1888, Bvlgari has always added a contemporary touch to its luxurious creations that pay homage to the timeless beauty of Roman and Greek art and culture. Guided by this philosophy, the brand has recently revealed a stunning new facade at the grand boutique located in Pavilion Kuala Lumpur to the delight of its loyal patrons in Malaysia.
SEE ALSO: Bvlgari: the 2018 Serpenti Collection
Designed by Winy Maas, Jacob Van Rijs and Nathalie De Vries of Rotterdam-based architecture and design firm MVRDV, the impressive storefront pays homage to the flagship store that resides at the fashionable Via Condotti in Rome. When viewed from afar, the impressive facade appears to have been chiselled from solid marble.
According to MVRDV, this facade was created using glass fibre reinforced concrete designed with veins filled with resin that have been illuminated by amber LED lights. As the sun sets over Bukit Bintang, these veins will come to life by glowing in a vivid shade of orange reminiscent of molten-hot rock that flows through the cracks in the Earth.
Additional features worth keeping an eye out for include generous floor-to-ceiling windows that allow plenty of natural light to permeate the resplendent interiors while offering a glimpse of the beautiful treasures housed within. Visitors familiar with the flagship boutique in Rome will also be able to recognize the iconic shape of the grand entrance that features a solid brass frame paired with glass in inviting shades of warm amber.