Face masks are here to stay for a very long time. When its importance was introduced last year, fashion brands big and small were quick to chime in with their own designs — not just in the name of fashion, but encouraging where, who, and how they can to stay safe.
The next emerging trend is face mask chains much like the ones used for glasses and most popular in the 70s. These clasp chains are such a simple accessory with purpose, so it's great that they're not extravagantly priced. Once you try it on, you'll be a convert for its convenience. You'll see what we mean when you shop for these:
Mango Multi-Function Bead Chain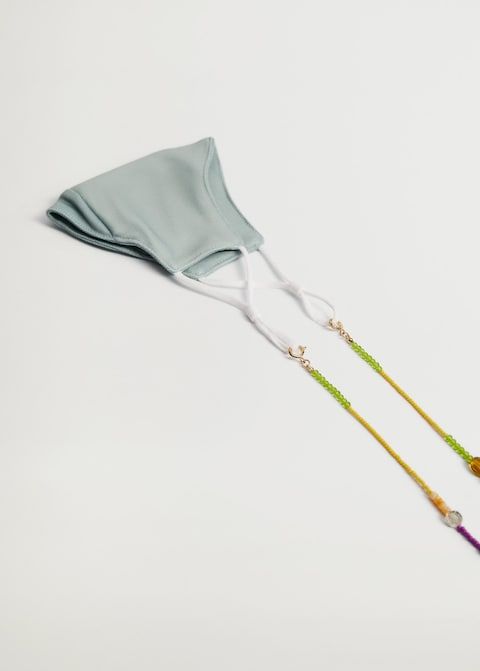 Mango has a variety of mask chains you can shop for online. The design we've picked is a glass blend, non-adjustable beaded chain with pretty colours, just to add a little fun to your outfit.
Wanderlust + Co Figaro Chain Gold Necklace and Mask Chain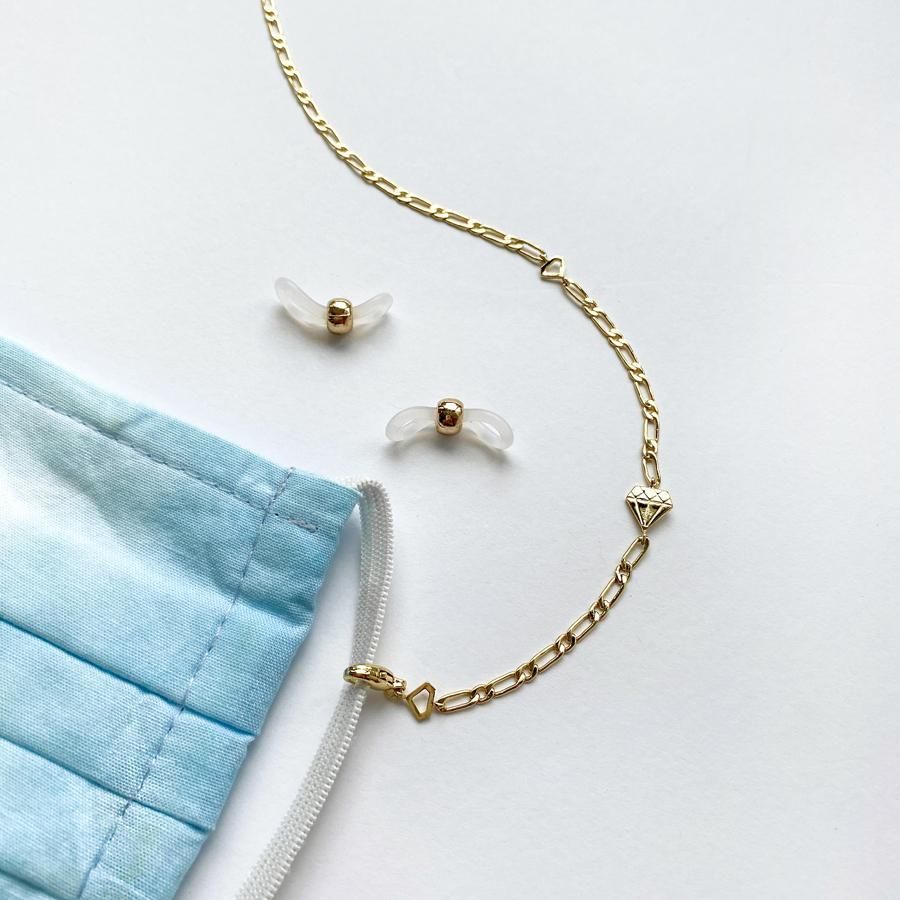 Founded by our 40 Under 40 alum Jenn Low, Wanderlust + Co makes the Figaro Mask Chain inspired by its popular chain necklace. In 14K gold plating, the accessory can also be worn as a necklace or to hang on sunglasses by using the rubber loops provided. You can also purchase their Chasing Clouds Face Mask separately, or together as a set.
Ley ley White Beaded Mask Chains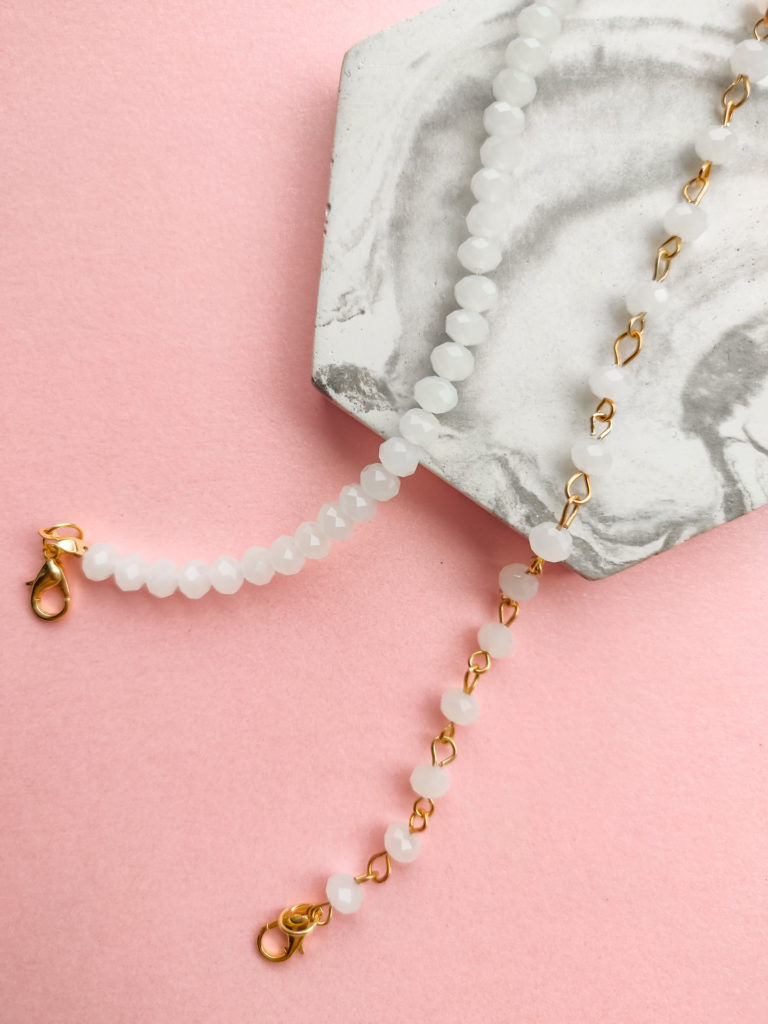 Ley ley is a new home-based accessories brand founded by Rashita Shirley, who noticed a high number of requests for chain masks from parents sending their children back to school (pre-MCO 3.0). Her designs on Instagram are plenty, customisable, and extremely affordable.
Minimalist Lab MNML Mask Chain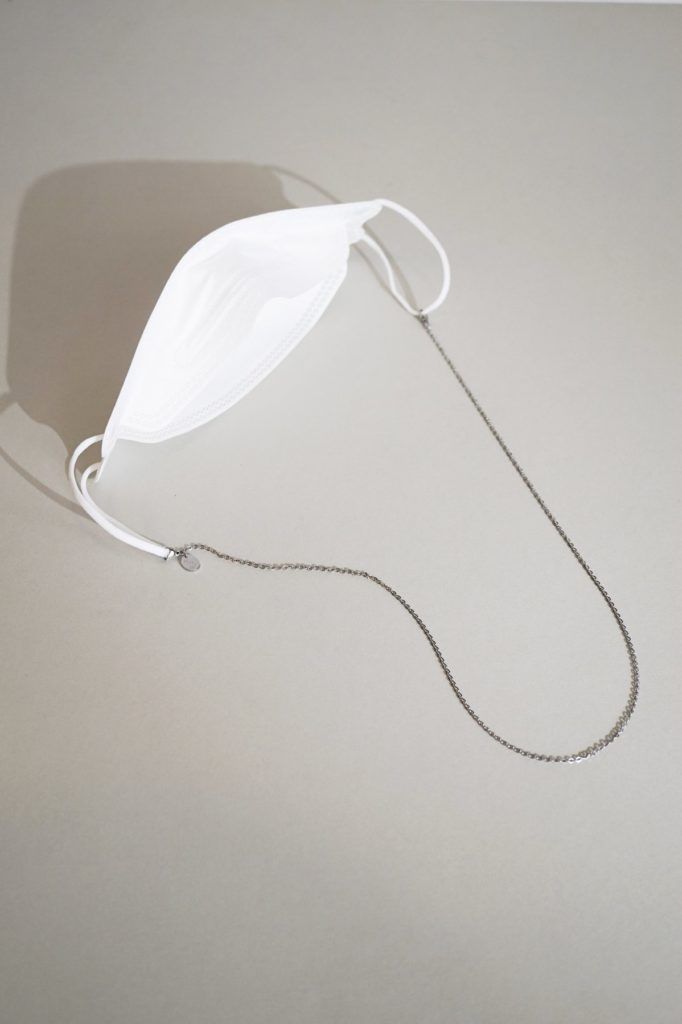 Trust local brand Minimalist Lab to cater to the most simplistic of style needs (and wants) with the MNML Mask Chain. You can also purchase their Care Box 3.0 consisting of an MNML Moments piece of your choice along with the mask chain. It might make a thoughtful gift for someone too.