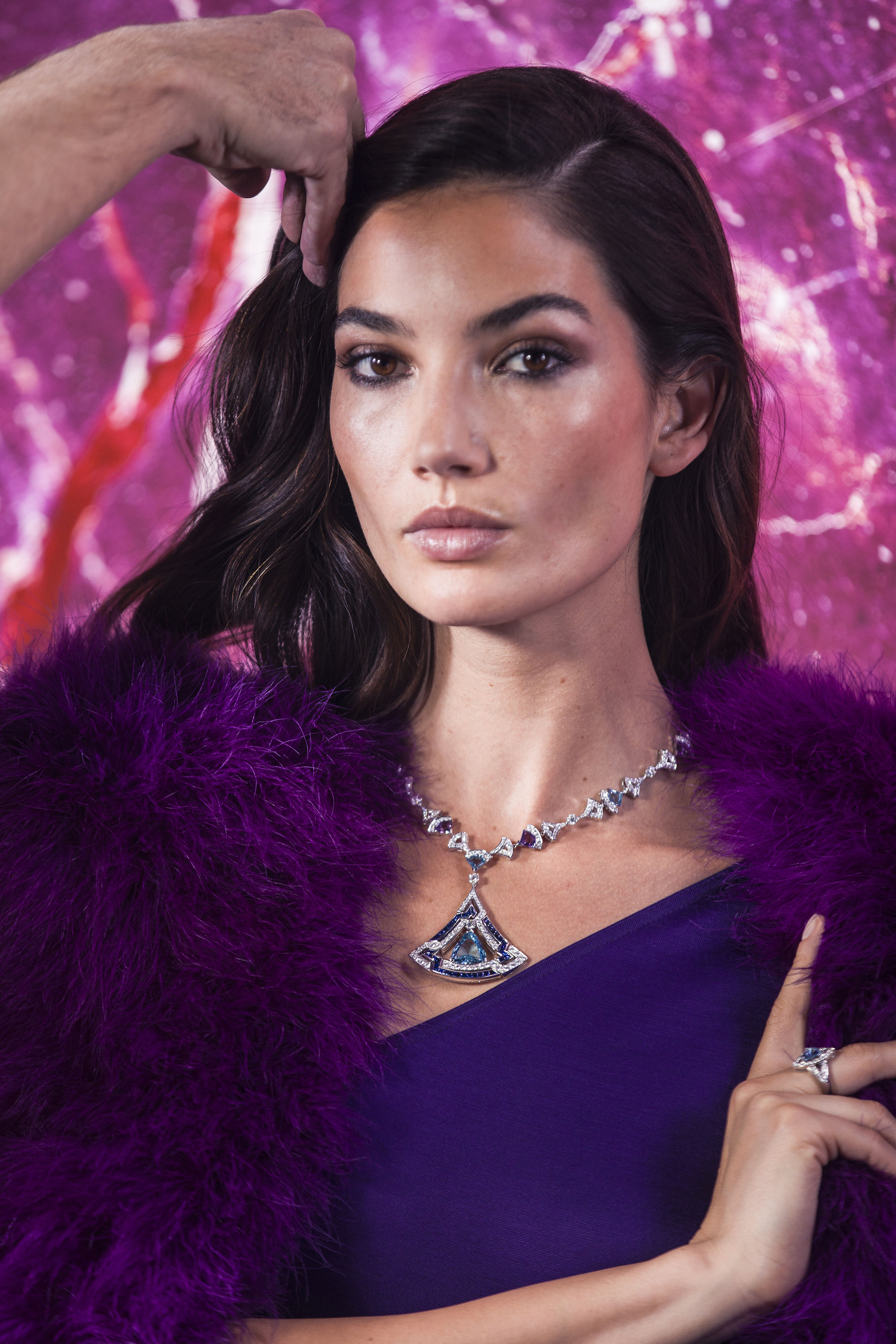 When it comes to exuding great style and personality, one can always count on the divas of the world to take the lead without so much as breaking a sweat. To celebrate these larger-than-life characters, who are paving the way with their head held high and a skip in their well-heeled steps, Italian luxury jewellery house Bvlgari has launched a new jewellery collection that is sure to unleash anyone's inner diva.
SEE ALSO: Bvlgari's flagship boutique gets a Roman makeover
A union between unparalleled Italian craftsmanship and glamorous of gemstones, the Diva's Dream is a contemporary collection that simply exudes Italian femininity. The defining feature of this seductive range is the iconic fan motif inspired by the mesmerising marble mosaics that reside at the historical Baths of Caracalla in Rome, Italy.
SEE ALSO: Bvlgari sparkles at the 21st Shanghai International Film Festival
Available in an stunning array of styles and forms, the Diva's Dream bursts to life in a cascade of vibrant gems ranging from sensational pink rubellite and tourmalines to brilliant amethysts, breathtaking midnight-blue sapphires, otherworldly emeralds and more.
SEE ALSO: Living la dolce vita with Bvlgari Hotel Shanghai
To fully capture the magnificence of this bold and beautiful collection, Bvlgari has released a new video starring supermodel extraordinaire, Lily Aldrige. A muse for the brand since 2016, Aldrige's unrivalled beauty is only outshined by her magnetic personality which especially shines through in this behind-the-scenes clip shown below that shows her flashing her trademark smile while displaying the bedazzling collection in complete confidence without ever skipping a beat:
The Bvlgari Diva's Dream collection is slated to launch in September 2018. For a closer look at the collection, set your sights on the gallery below.