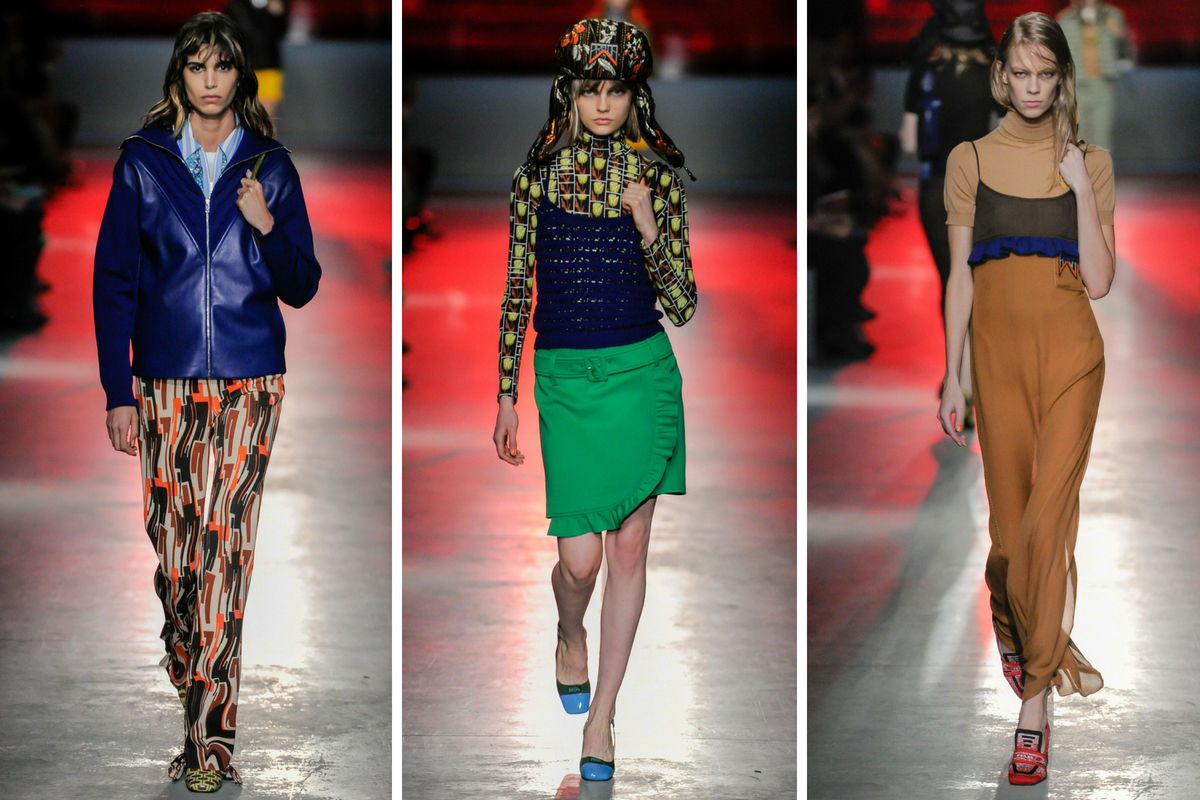 Held in New York, nostalgia hit hard with the Prada Resort 2019 collection. Think the cult classic Clueless brought to life from head to toe, from blonde highlights in the models' hair to big hats and stockings. The collection wasn't without innovation so fondly displayed with Prada; backpacks, for instance were sleeker, and curtain-like prints were refreshed with matching tops and bottoms.
SEE ALSO: Prada Cinéma Evolution is inspired by the dreamlike power of film
To cap off each look, Prada designed a collection of shoes both chunky and colourful. If you're thinking tossing out your sky high stilettos, the fashion forecast is predicting kitten heels for the Resort 2019 season. Loafers are elevated with tiny heels in a bold prints and leather, timeless as ever, makes appearances in both black and bright contrasts. Personally, we're obsessed with how the collection borrowed from prints inspired by tacky sweaters.
The show took place in a space designed by Herzog & de Meuron, while also lived-streamed in Times Square. Numerous big names were in attendance, including Selena Gomez, Dakota Fanning, Mac Jacobs, Baz Luhrmann and Uma Thurman. Flip through the gallery to plan your very own 90s comeback aesthetic.