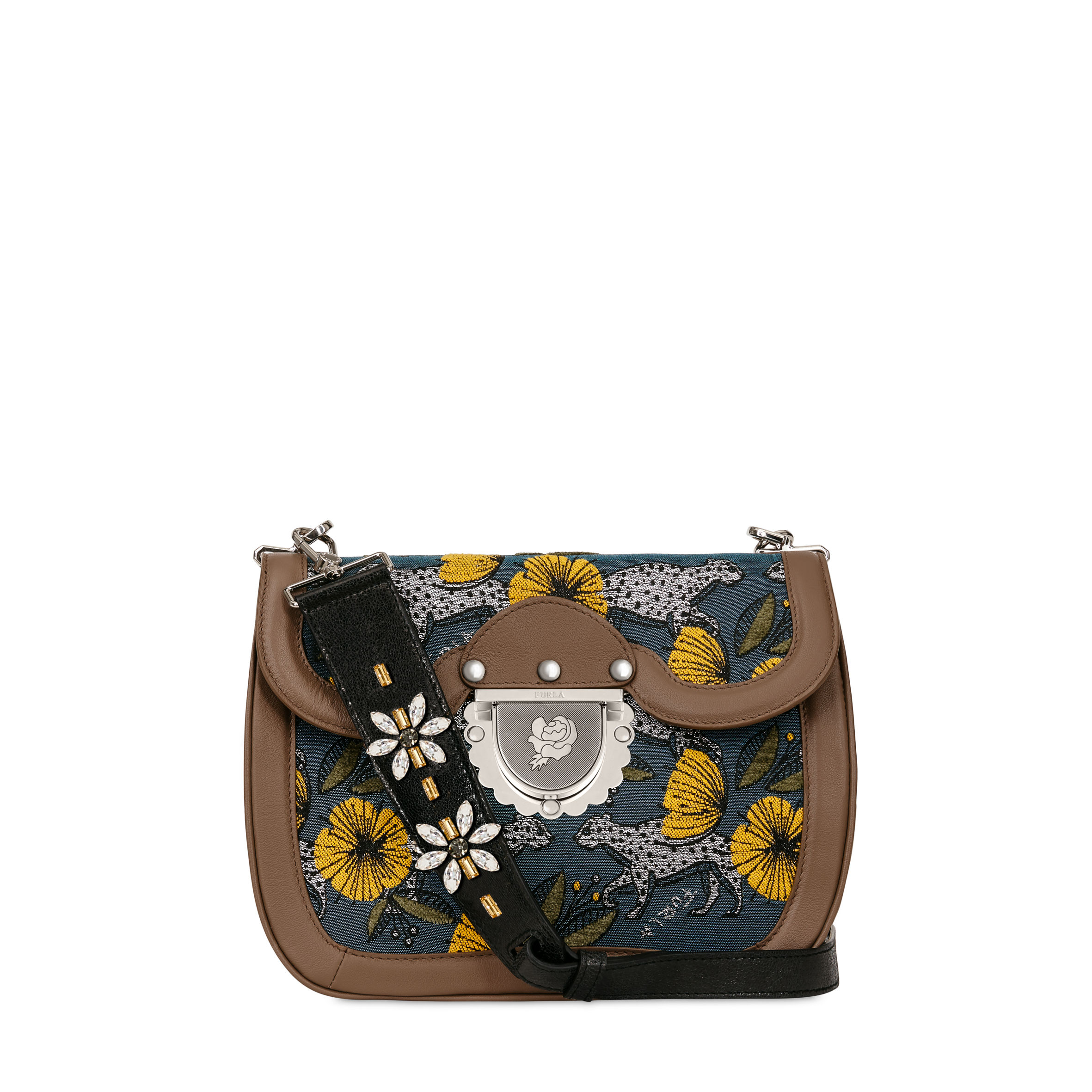 Furla rewrites the code of individuality by drawing inspiration from Mother Nature and Venice, built upon the Italian tradition the brand is known for.
The deep and vibrant colours are a distinctive trait of the SS18 Furla. The blue and green of the water, the bright pink of the flowers on Venetian rooftop terraces, the delicate yet solid pastels of the house facades.
The shapes of the Furla SS 18 bags were inspired by the city's architecture and palace decorations. This is evident in the essential, scalloped lines of the new Furla Merletto, or in the gold metal clasp closure with scalloping detail that evokes the heraldic coat of arms of noble Venetian families in the new Furla Ducale crossbody.
On leather, nylon and fabric, the Serenissima prints define Furla's iconic lines such as Furla Metropolis or the Furla Stacy bucket bag, with a patchwork of prints in the Furla Fortuny version, as well as the collection's new arrivals.
Even the names of the new bags transport us to the places and customs of Venice. There is the hobo bag, Furla Rialto, a soft and comfortable everyday bag, with metallic details and braided leather handle. Furla Laguna is a handbag characterized by a folded construction which creates the shape of a stylised flower.
The Furla Murrina reflects the glassblowing tradition of Murano; a cylindrical bowling bag with the body in smooth Venice calfskin leather, the red sides in Fleu calfskin, the handles and shoulder strap in black calf leather.
Finally, Venice and art: a bond that Furla interprets through pop art. It creates bags called Furla Golosa, Primizia and Dolcezza: crossbody bags and bucket bags in the shape of summer fruit, with stylised lines and surprising colours.
You're all set
Thank you for your subscription. You might also like