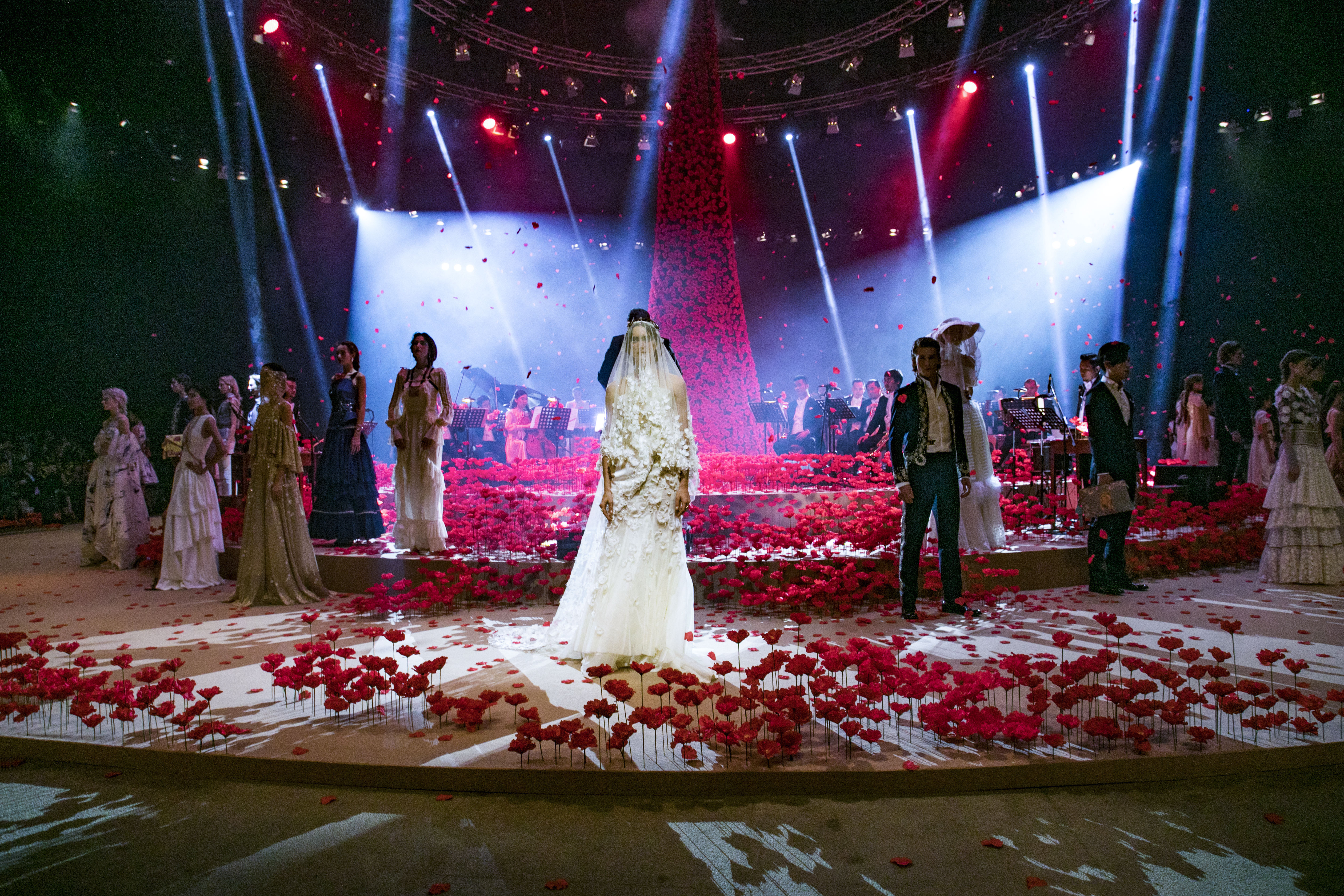 The Sirivannavari and S'Homme Spring/Summer 2018 Collection, named "Horse, Helen and Henri", is nothing short of stunning. It features a wide range of looks and pieces, from womanswear, menswear, women's and men's accessories to women's and men's leather goods, bijoux and beachwear. The designs and looks espouse a number of influences, from Latin-American and equestrian looks, to British-country, urban-chic and modern. Shoes with flower buckles, laced up stilettos that mimic riding boots, gladiators, denim suits, bridal and layered dresses and flared pencil skirts are some of the beautiful signature pieces you'll see.
HRH Princess Sirivannavari Nariratana unveiled a spectacular collection inspired by a poem she wrote in 2017. The poem is a love story about a young military officer and a farm girl during the end of World War II. This latest collection features ultra-feminine silhouettes, state of art embroidery and signature graphic prints created by Her Royal Highness.
Photos courtesy of Giancarlo Galavotti. For more information, visit www.sirivannavari.com or IG @sirivannavari_shop.
You're all set
Thank you for your subscription. Catherine Napalai Faulder
You might also like