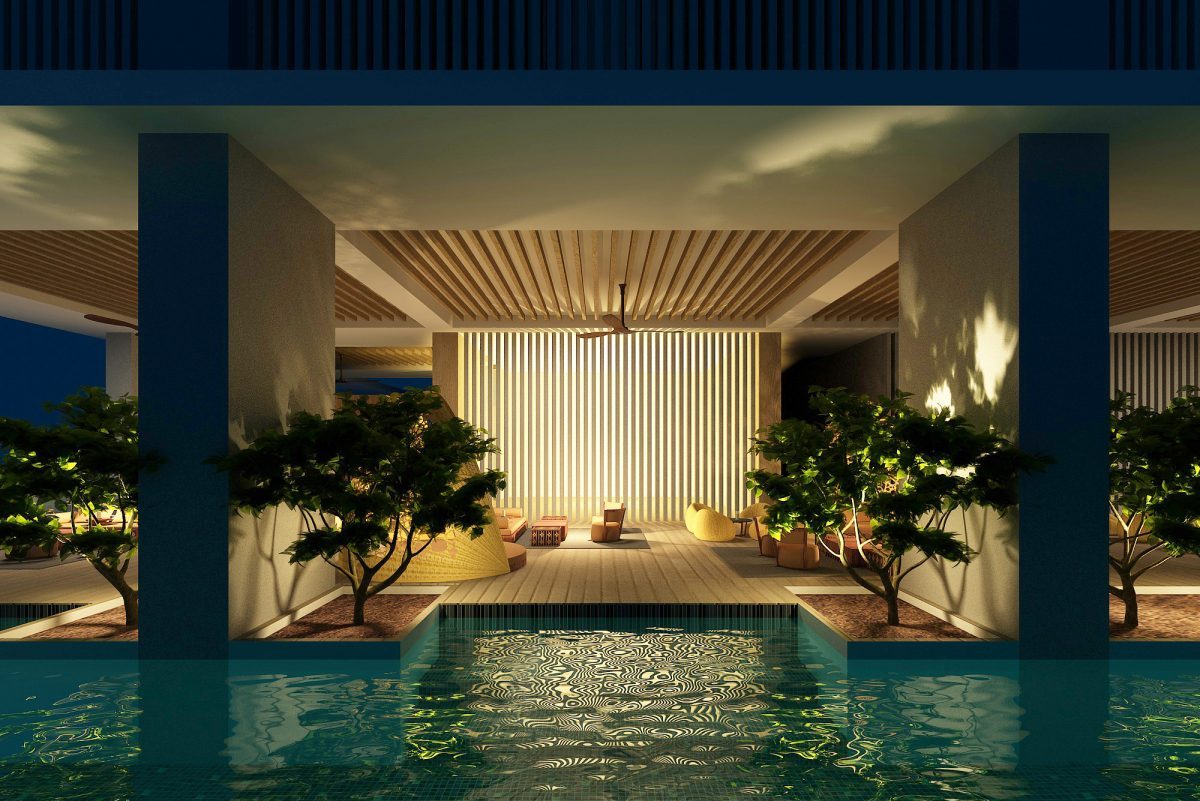 You could spend your weekend a) in bed, or b) in a luxury hotel. We'll take the latter, thank you very much. Opening very soon, The RuMa Hotel and Residences is the latest hotel located within the heart of Kuala Lumpur's Golden Triangle. Not to mention, it will be the only hotel in Kuala Lumpur to join The Leading Hotels of the world — a collection of more than 400 hotels worldwide to embody the essence of their own destination.
Its address is the biggest attraction. Set amidst greenery in Jalan Kia Peng, the hotel has enviable seats to views of the Petronas Twin Towers and Bukit Bintang. The central location makes it easy to explore the city on foot, and if you golf, the Royal Selangor Golf Club is less than a kilometre away. You might have guessed that the name 'RuMa' comes from the Malay word for home; rumah. Indeed, the hotel inspired by Malaysia's colourful history and rich culture. Its aesthetic can be described as modern with cultural influences by local artisans — the works of Shanghai-based design firm MQ-studio. The hotel's 253 elegant guest rooms and suites will feature handcrafted and artisanal furniture, but best of all is awe-inspiring views of the iconic towers.
SEE ALSO: When in Penang, live like a crazy rich asian at Cheong Fatt Tze's The Blue Mansion
Beyond appearances, the hotel prides itself on connecting guests to the quintessential Malaysian experience. Guests can also expect 24-hour check-in and check-out, a fully-stocked and complimentary mini-bar, and breakfast anywhere in the hotel. Facilities extend to an all-day state-of-the-art-gym and spa. Like any truly luxurious hotel, The RuMa is not without its own flagship restaurant. ATAS is a modern Malaysian eatery led by Executive Chef Tyson Gee, with a seasonal menu that highlights unique local flavours with a flair for the transformational. Chef Gee plans to borrow from the culinary cultures of Malaysia to inspire cuisine that's both original yet distinctly Malaysia in taste.
Take a quick tour the hotel in the gallery.