Japanese vegetarian fare may sound odd for those who equate the cuisine with seafood and wagyu.
However, Japanese vegetarian and vegan cuisine is becoming more popular around the world, even in Japan. With the growing popularity of the plant-based movement, more and more diners are looking for healthier alternatives to suit their dietary restrictions. Even those who aren't strictly vegetarian are going meatless at least one day in the week to cut down on their consumption of poultry or red meat.
In Japan, traditionalists are using their creativity to become more diverse with their offerings, catering to those who are vegan. According to Nikkei Asia, "Traditional Japanese dishes are being re-imagined using only plant-based ingredients, and Japanese chefs have won international prizes with visually elaborate vegan dishes."
Those who have given up on meat and seafood but still love Japanese food will be glad to know that vegetarian and even vegan Japanese cuisine is readily available in Malaysia. Using fruits and vegetables, chefs at these restaurants have created unique dishes that even non-vegetarians will love.
While there still aren't that many Japanese vegetarian or vegan restaurants in Malaysia, we predict that with plant-based options becoming more available here, there will be more to come in recent years. What can you expect at Japanese vegetarian restaurants? Vegetarian ramen, sushi rolls, noodles, rice, soup and more are on the menu – so you can be sure there's something for everyone.
We'll update this article accordingly, so do check back if you're looking for more Japanese vegetarian options. For your next #MeatlessMonday, or if you're looking to treat a vegetarian friend to a meal, consider these highly-rated Japanese restaurants that serve vegan and vegetarian food.
Here are the best restaurants in Malaysia for Japanese vegetarian and vegan cuisine as of May 2022:
SUPE Vegan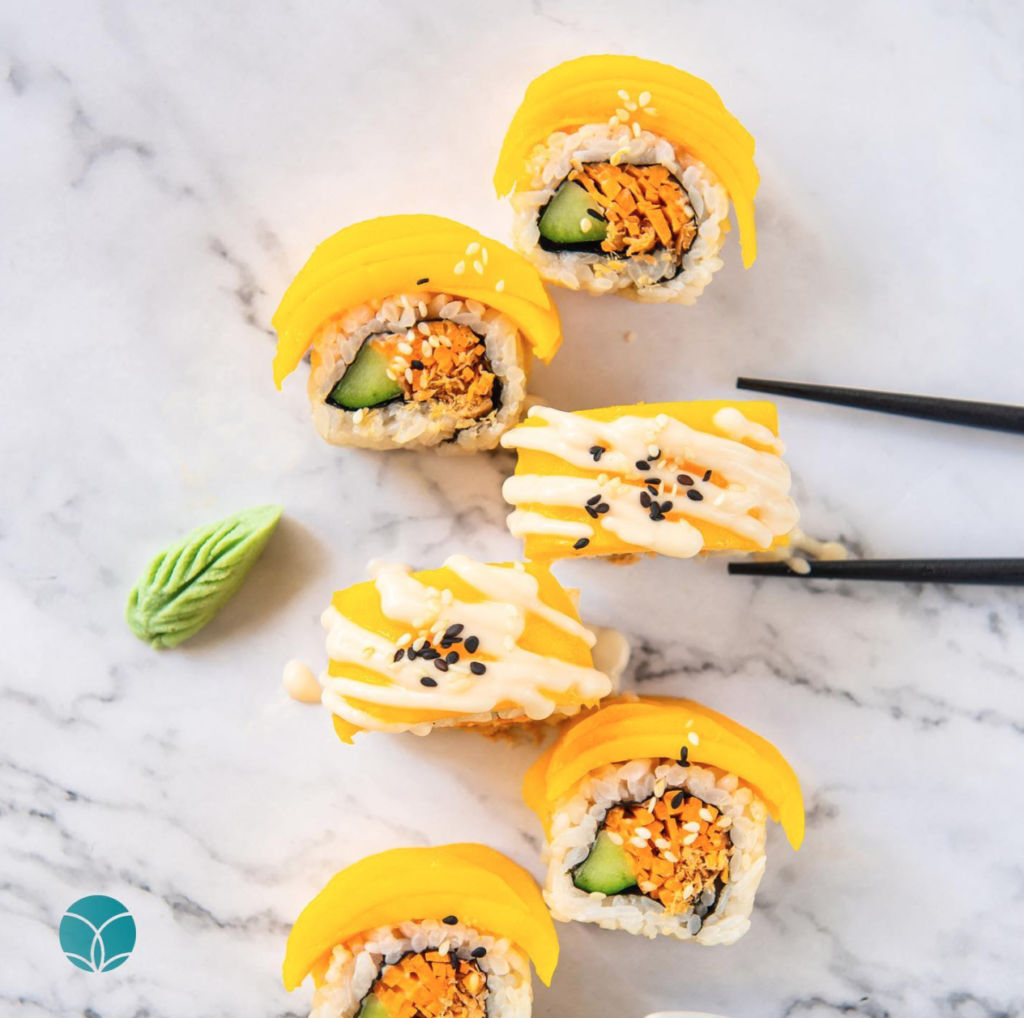 SUPE Vegan is founded by Summer and Hope (the name of the restaurant is a combination of both their names) and is a premium Japanese vegan restaurant offering a creative menu of sushi, ramen, appetizers, and more. Advocating healthy and clean eating, no mock meats are used in the dishes.
The first restaurant is located at Wisma Nobeland in Bukit Bintang, Kuala Lumpur. The brand has also expanded to Penang, with a restaurant located in Georgetown, Penang. Must-try dishes here include the popcorn mushroom, mango sushi roll, and volcano fried rice.
For more information, visit the Facebook page.
Zen House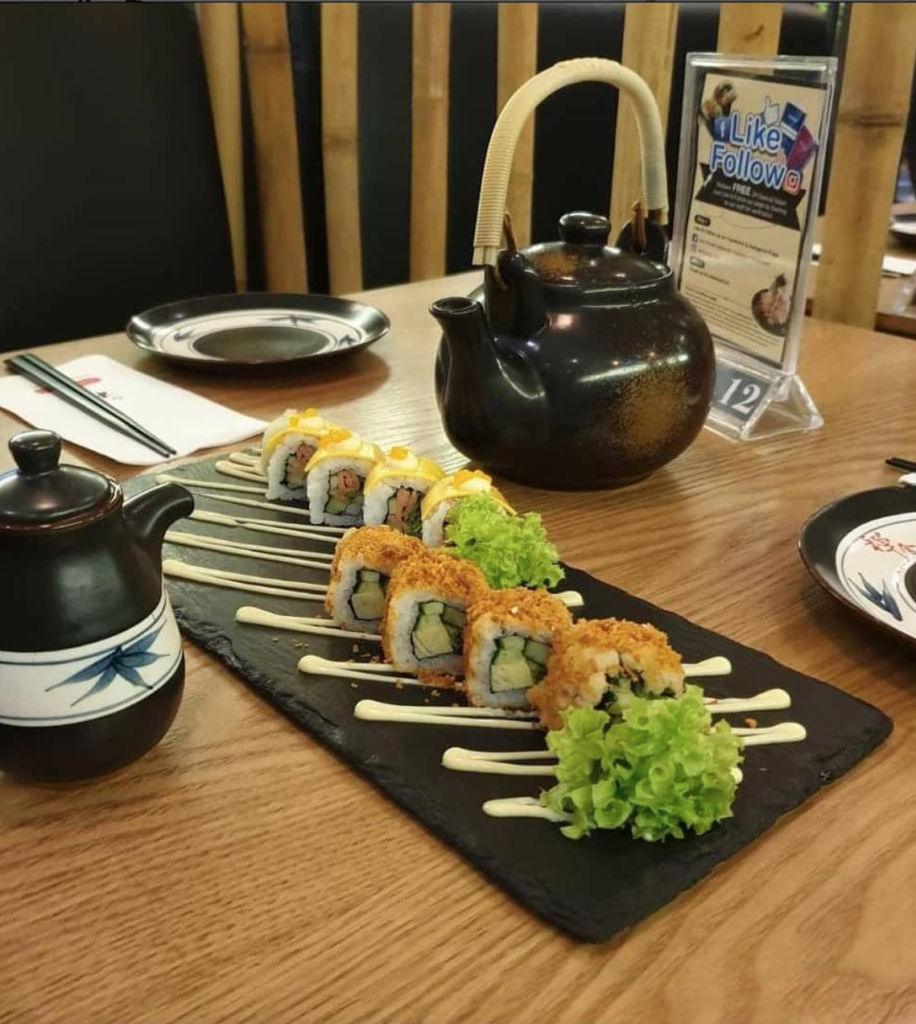 With branches in Sunway Pyramid and Sunway Velocity Mall, Zen House is the first Japanese vegetarian restaurant chain to enter the scene in Malaysia. With an extensive menu of versatile offerings, this is the place to go for a Japanese vegetarian feast with your friends or family.
The contemporary interior adds to the experience, with modern Japanese elements and a warm ambience. Popular dishes here include
Visit the website here.
Sushi Kitchen™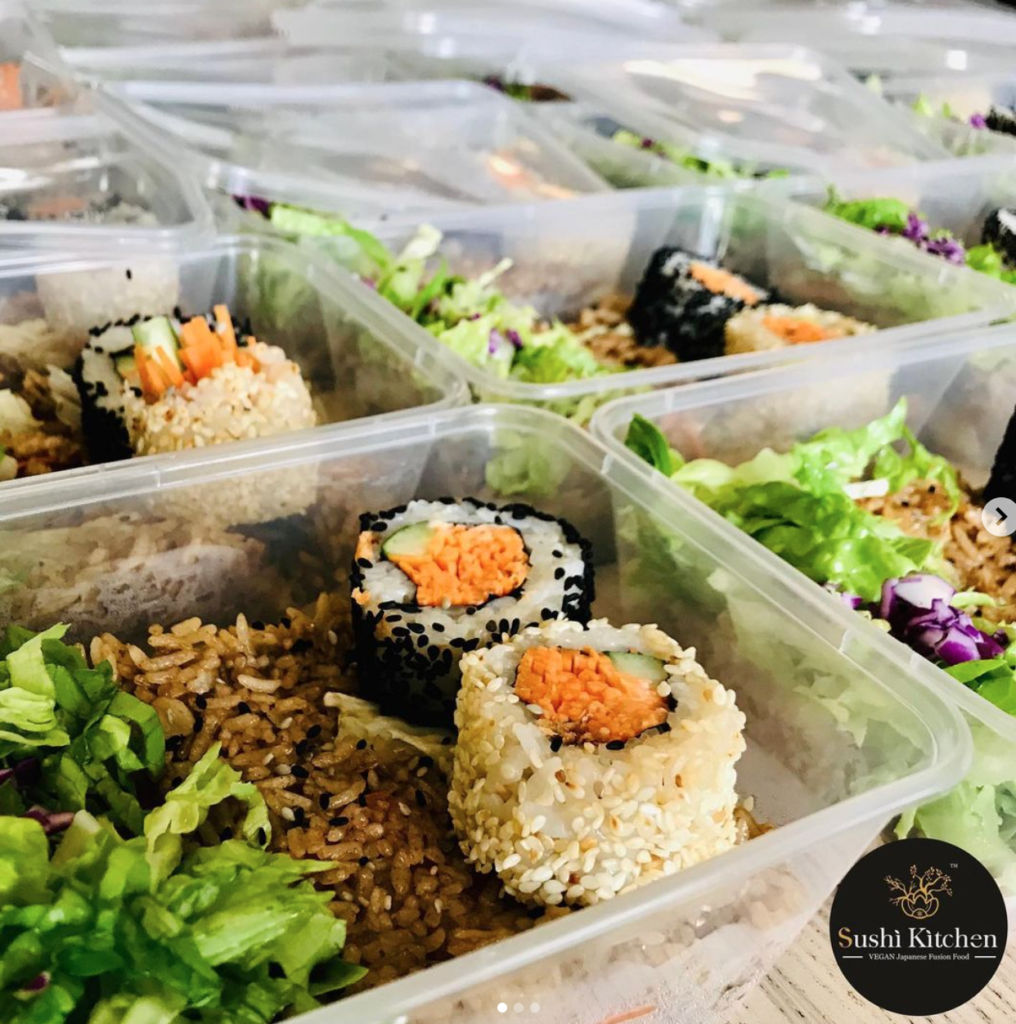 Known for offering the first plant-based sushi in Malaysia, this restaurant in Kota Damansara was established in 2009 by founder Jing Tan, a passionate entrepreneur for healthy plant-based food and mindfulness.
Using fresh fruits and vegetables as core ingredients, emphasizing clean eating and natural unprocessed ingredients such as Himalayan salt and brown sugar as seasoning. Besides sushi, other items on the menu include noodles, soups, rice, and pasta.
Visit the website here for the full menu and delivery.
Hero and featured image credit: Unsplash