Chef Danny Tan grew up in Pasir Putih, Kelantan, where we was the youngest of his siblings. His family members worked in the hospitality industry which is how and when, he tells us, he grew to love all sorts of food being cooked at home.
And so his culinary career began fresh out of high school (the famous St Micheal in Ipoh) working in a restaurant. From that point on, Chef Danny worked up the culinary laser at Malaysian hotels, first at Genting Highlands Resort before being poached by Hotel Shangri-La as one of the main chefs.
Shortly after in 1987, he was offered an opportunity to work as a head chef in the UK. "As a very young single man then, my heart was moved as it was like a dream come true!" he tells us.
"Whilst in the UK, I was fortunate to be under the tutelage of one of the most fantastic chefs I have ever met. Since then, my skills have improved by leaps and bounds and I have never looked back."
In 2018, Chef Danny opened his own Malaysian eatery and named it Laksamania = laksa + mania. A perfect name, because we Malaysians really are crazy for our laksa!
Not only does Laksamania specialise in the dish, but you'll know right away that the restaurant is helmed by a Malaysian true and true with a menu offering all the varieties of laksa: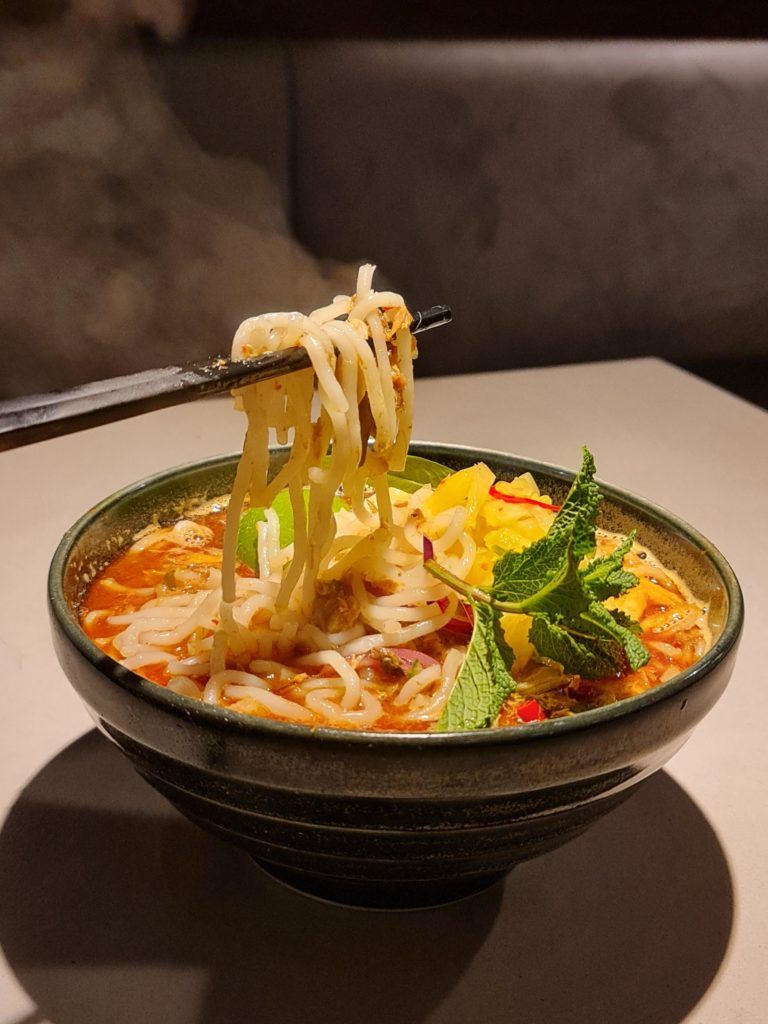 We asked the chef which dishes Malaysian customers seek out most at Laksamania. His answer is concise: Char Kuey Teow, Penang Assam Laksa, Satay, Fish Head Curry and Chendol — lip-smacking staples of Malaysian cuisine.
In our interview with Chef Danny, he shares his experience as a Malaysian restauranteur abroad, and of course, his passion for Malaysian food.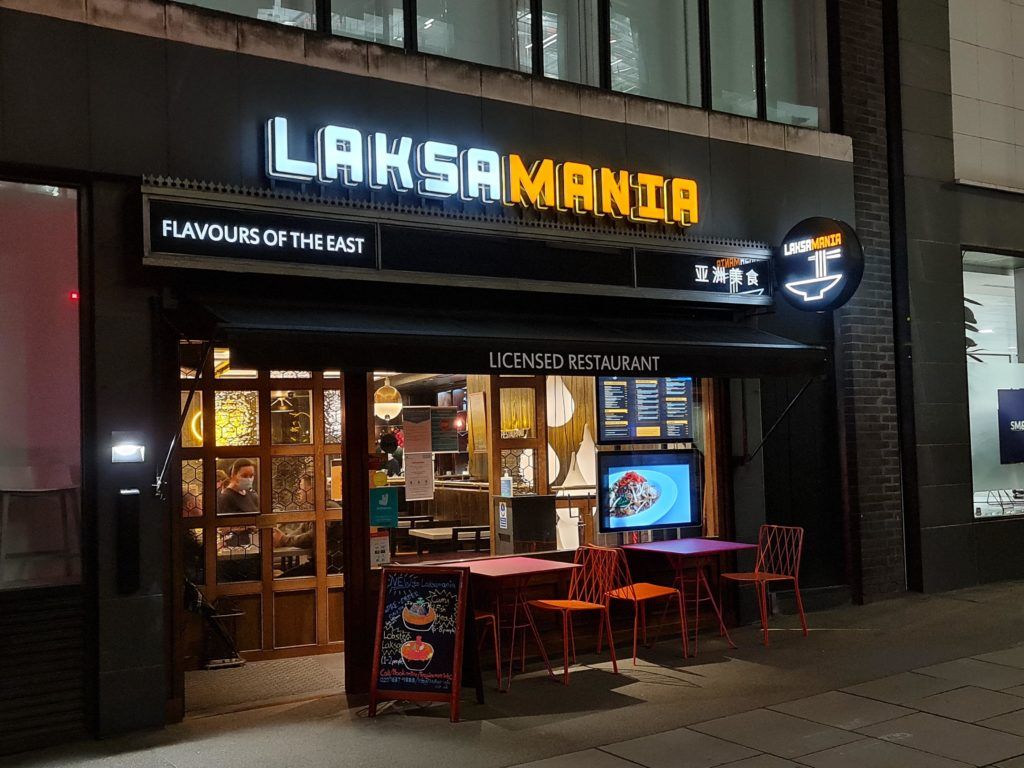 How did Laksamania began?
I have been a shareholder off and on in a variety of restaurants over the last 20 years or so. Some have been successful while others have been unsuccessful.
About four years ago during a break from my career, a friend and I looked into the Malaysian food sector in London. We were surprised to discover that it was extremely difficult to get a good bowl of laksa. It was those experiences that led to the hatching of my idea.
I later managed to persuade a friend in Malaysia to invest in my idea and the name "Laksamania" was coined and agreed upon. I love that name because it means for "mad about laksa!"
Can you share how it's been having a restaurant in the UK?
Here in the UK, opening a restaurant is easy if you have the funds. Operating a restaurant on the other hand, is extremely challenging.
You have to be content with generating sufficient takings to pay for the exorbitant rent and rates, which are fixed and uncompromising. Wages are a necessity for staff to work. There's
The wages are the next killer – you don't pay, the staff don't work! The VAT (stands for value-added tax) needs to be paid irrespective of whether your business is making a profit or loss.  So, owning a restaurant in the UK is a treacherous business!  
How would you describe Malaysian cuisine to friends or first-time customers?
I would describe Malaysian cuisine as one born out of the marriage of many cultures, and influenced by the access to an abundance of local spices. Therefore, our cuisine possesses many layers of flavours. Some do give the taste buds a shock, particularly for first-timers. One good example is the famous "Penang Assam Laksa."
They say to know your home country, travel abroad. What have you come to learn and appreciate learn/appreciate about Malaysian cuisine in your time overseas?
Initially, like most of us, I thought "the grass is greener on the other side." Having now spent more than 30 years here in the UK and having sampled so many varieties of other cuisines available here, particularly in London, I have come to conclude that quality Malaysian cuisines are definitely on par with the best that the rest of the world can offer.
However, offering high-quality Malaysian cuisine consistently is a challenge. Not because there is a lack of good quality Malaysian chefs, but because each Malaysian dish requires a different combination of spices and sauce. For example, we even have different sambal for different dishes and so many varieties of laksa!
Lastly, can you share a Merdeka message for Malaysians all around the world?
I will say this: We Malaysians should spread our love through our food!
(All images: Laksamania)
Laksamania
92 Newman Street, London W1T 3EZ, United Kingdom