JIS Kuala Lumpur, the country's first social lounge where ladies are treated to complimentary food and beverages every day in a safe environment, launches its own drinks delivery platform Cheers2Cheers.
Although bars are still closed until further notice, there is little excuse to not indulge in some professionally mixed cocktails at home through seamless delivery services. But should you wish to attempt to concoct some of Cheers2Cheers' in-house specialties from its Cocktail Heist selection, you may find the complete recipe below.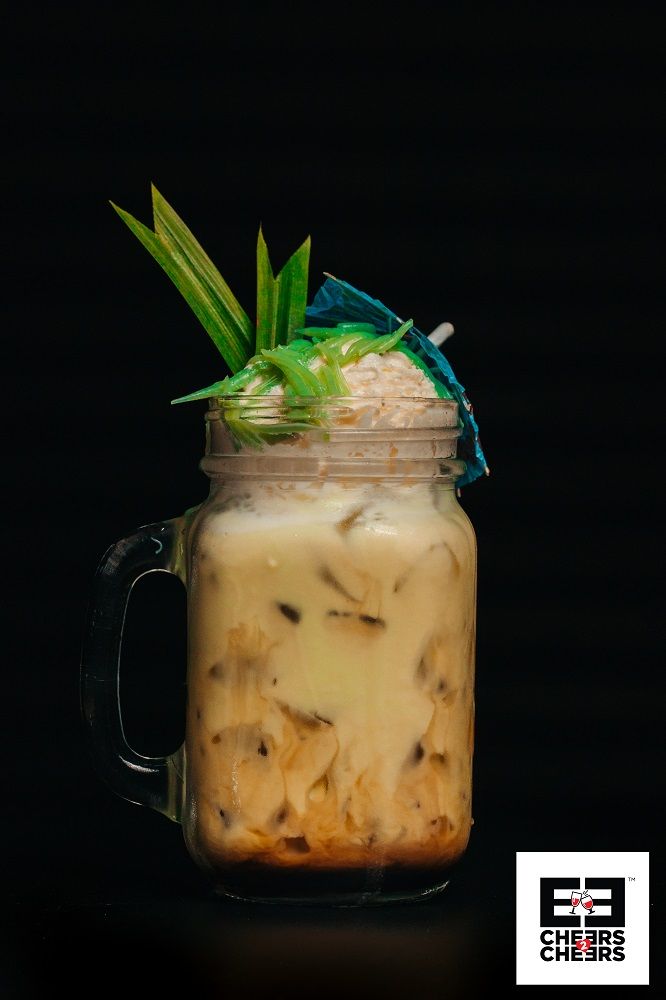 Kuala Lumpur
Ingredients
Kahlua (30ml)
Coconut cream (20ml)
Monin pandan syrup (30ml)
Fresh milk (30ml)
Method
Pour Kahlua and Monin pandan syrup into a cocktail shaker with ice and shake well, followed by coconut cream. Garnish with a pandan leave and cendol or green rice flour jelly. You may procure freshly made cendol from your favourite vendors. You could, however, make your own too but be warned that getting the right texture involves determining the consistency of cendol mixture, which may spell multiple failed attempts.
Description
While Penangites may disagree, the Kuala Lumpur cocktail offers a unique local touch to a classic cocktail. The symphony of local flavours from Monin pandan syrup, coconut cream and fresh milk makes this cocktail perfect for our weather as this decadent drink is made to be sipped at leisure, or to accompany local culinary favourites. Its sweetness and creaminess will go a long way to soothe your palate after the jolt from nasi lemak's spices.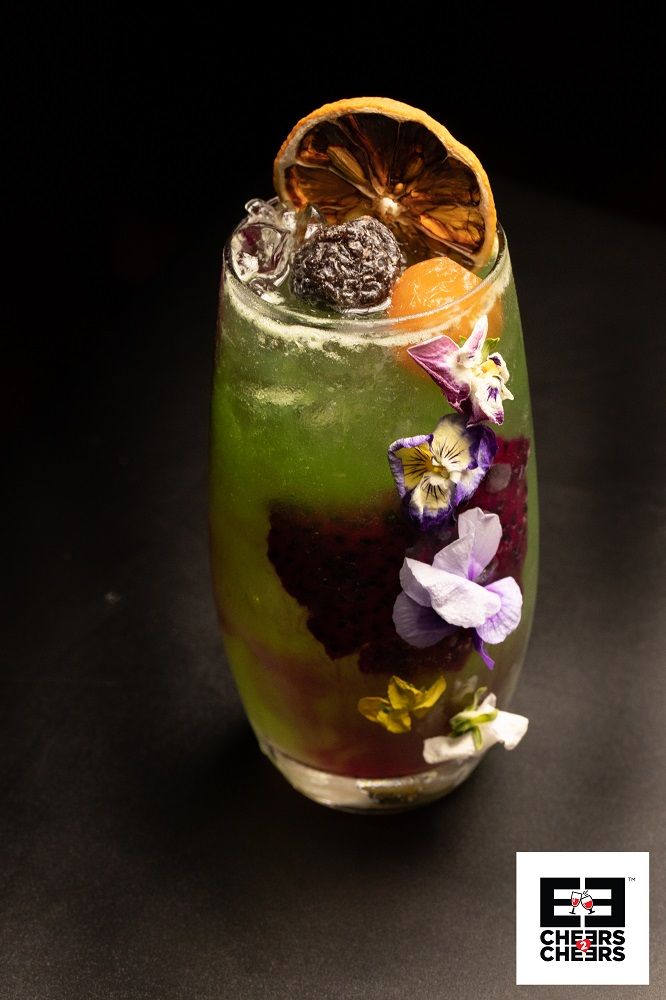 Nairobi
Ingredients
Midori (15ml)
Malibu (30ml)
Blue Curacao (15ml)
Orange juice (90ml)
Method
Pour all the ingredients into a shaker and shake well with ice. Garnish with a slice of dried orange, a slice of dragon fruit, an orange plum and edible flowers – which have their own unique taste profiles. For example, cornflowers are sweet and spicy, mature dandelions are bitter, honeysuckles impart a honeyed flavour, pansies taste grassy, and violets are sweet and fragrant.
Description
As soon as the sun makes an appearance, so should the Nairobi cocktail. Nairobi is a refreshing summer cocktail, keeping one cool on a hot day. The combination of Blue Curacao, Midori and Malibu offers this cocktail a flavourful tropical punch, with a creamy note. It is the ideal cocktail that spiritually transports you onto the beach, making work-from-home all the more productive. Don't let typos give you away.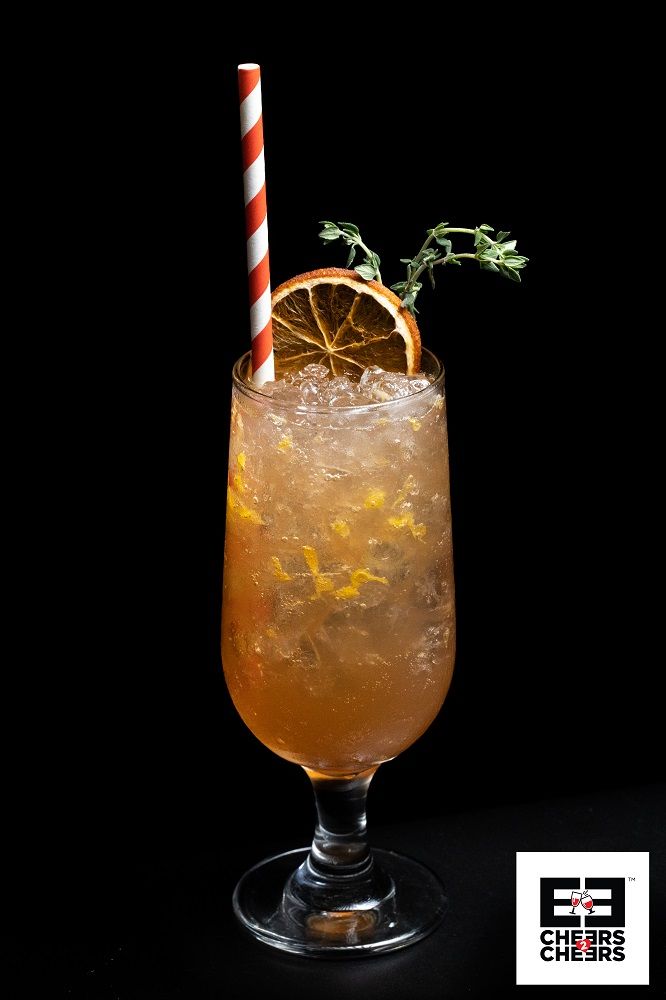 Money From The Sky
Ingredients
Smirnoff vodka (45ml)
Bols peach liqueur (20ml)
Cranberry juice (30ml)
Orange juice (30ml)
Method
Pour all the ingredients into a shaker and shake well with ice. Garnish with a slice of a dried orange slice and grated orange zest.
Description
If life is about balancing the yin and the yang, you can kill two birds with one stone with this vitamins and minerals fortified cocktail. Money From The Sky has everything a cocktail has to offer, from a vodka-induced kick to essential antioxidants. This drink is full of zest and fruit punch from the mixture of cranberry juice and orange juice. The Bols peach liqueur will also give one a refreshing tropical punch cocktail. While the orange garnish adds an extra hint of citrus to Money From The Sky, enhancing the aroma and taste of this cocktail.