Johnnie Walker introduces Johnnie Walker Blue Label Ghost and Rare Pittyvaich, the fourth release in the limited-edition Ghost and Rare series. This remarkable blend explores the distinct character and exceptionally rare whiskies from one of Scotland's youngest and most short-lived distilleries, the Speyside "ghost" distillery of Pittyvaich.
Like an artist appreciated after their time, Pittyvaich's legacy is distinct and growing in the wake of its passing. First built in 1974 and closed in 1993 after just 18 years of life, Pittyvaich's unique Speyside style has gained recognition as an obscure cult classic.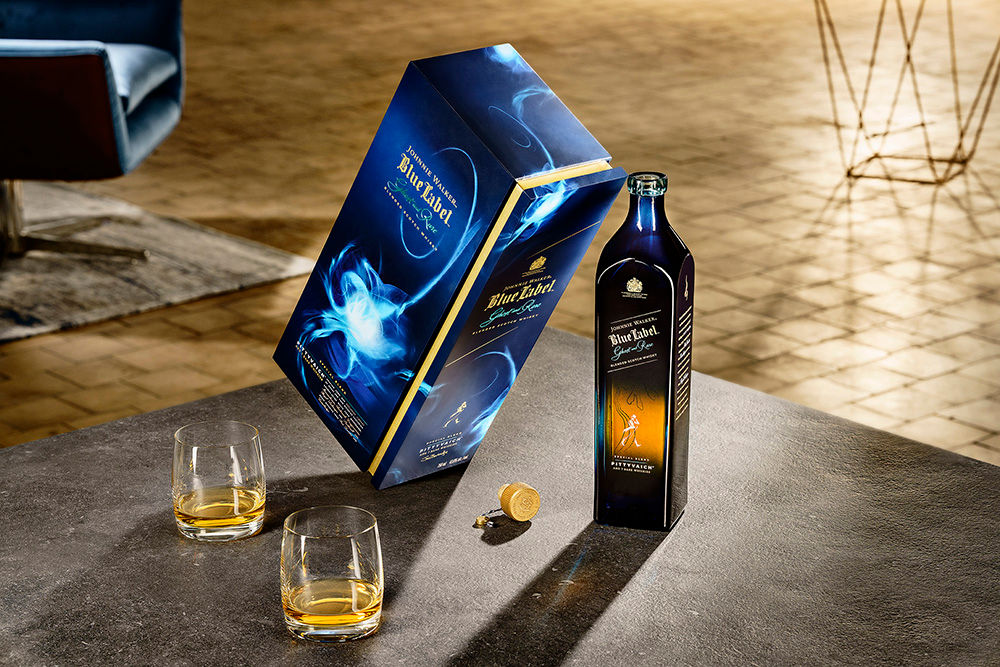 The Johnnie Walker Ghost and Rare series of special editions awaken using irreplaceable "ghost" whiskies and other incredibly rare expressions from the peerless Johnnie Walker reserves. Every drop invokes a powerful sense of nostalgia amid feelings of gratitude for the fleeting opportunity to savour a taste of the past that will never return. It is a unique and exclusive experience that will tickle the senses of even the most experienced Whisky enthusiast.
"It may only have thrived for a short period, but the whisky laid down by this distillery is something unmistakable," said Jim Beveridge, Johnnie Walker Master Blender. "We have waited patiently for that perfect moment when we turn our thoughts to this fleetingly rare gem of the whisky world. Its distinct autumnal character has always intrigued us and fired our imagination to create something really special that would pay tribute to the whisky makers of this Speyside distillery."
Beveridge and his team handpicked two other complementary "ghost" whiskies from the distilleries of Port Dundas and Carsebridge. The Johnnie Walker Master Blender marries these with rare Scotch from four other Speyside distilleries, including Mannochmore, Auchroisk, Cragganmore and Strathmill alongside the inclusion of the Highland whisky of Royal Lochnagar. The result is an otherworldly enigma as uncommon as encountering the will-o'-the-wisp of Scottish folklore.
On the palate, Johnnie Walker Blue Label Ghost and Rare Pittyvaich boast sweet and fruity notes of fresh apple that heighten the autumnal flavours of Pittyvaich. Flavours balance as the subtle sweetness of the honeycomb and softwood from the "ghost" whiskies of Port Dundas and Carsebridge lend the rarefied creation a certain depth of character. Other uncommon whiskies lend an aroma of dark fruit and berries before giving way to gentle butterscotch, stewing orchard fruits and a pinch of cinnamon.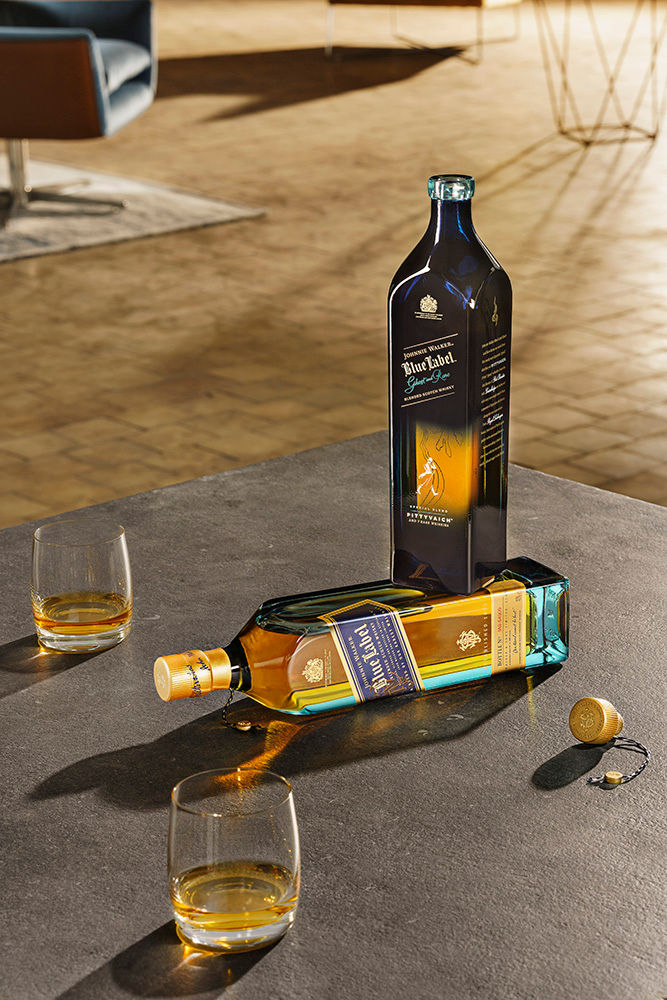 "For over 200 years, the Johnnie Walker brand has been the pioneer of delivering exceptional Scotch whiskies to whisky lovers worldwide. This rare whisky that combines sweet and fresh notes will be enjoyed and loved by Johnnie Walker fans. The Johnnie Walker Ghost and Rare series show the brand's appreciation of rare whiskies, especially through short-lived distilleries such as the Speyside "ghost" distillery of Pittyvaich," said Rajesh Joshi, Marketing Director of Diageo Malaysia.
Every bottle of Johnnie Walker Blue Label Ghost and Rare Pittyvaich carries a unique number. The flacons are etched with a map that indicates the four corners of Scotland and the distillery origin of each of the rare whiskies used to create this masterpiece.
The fourth release follows the path of Johnnie Walker Blue Label Ghost and Rare Glenury Royal (2019), Johnnie Walker Blue Label Ghost and Rare Port Ellen (2018) and Johnnie Walker Blue Label Ghost and Rare Brora (2017). Each iteration in the highly transient series offers a moment to indulge the senses with a taste of whiskies from distilleries whose spirit lives on in their dwindling stocks.
Bottled at an ABV of 43.8%, this silken Scotch whisky blend is available on Diageo Malaysia's Official Shopee Store. The new release may also be purchased from authorised distributors such as Boozeat, Stay Thirsty, Whisky.my and at major supermarkets.
The impermanent nature of Johnnie Walker Blue Label Ghost and Rare Pittyvaich truly makes it the perfect companion for gatherings that celebrate special moments in life. It is a worthy advisor that reminds us to live in the moment and take nothing for granted.
(All images: Johnnie Walker)
---
This story was first published Prestige Malaysia's February 2022 issue. To read the latest issue, pick up a copy from the nearest newsstand or subscribe on Magzter.