Penfolds Chief Winemaker, Peter Gago, visits the region to launch the highly anticipated G5. An exceptional new expression of the iconic Penfolds flagship red wine, Grange is uniquely distinct from its predecessors.
The recent November 1 unveiling of the Penfolds G5 – the third and final release of the G series – is a display of an extraordinary feat in art and science of winemaking. After all, if Penfolds Grange is one of Australia's "First Growths" that stands at the pinnacle of winemaking brilliance, then a bold and completely new multi-vintage expression of this fine red wine surely deserves its place in history.
Just landed in the region from Magill Estate in South Australia, the historic home of Penfolds, is its chief winemaker Peter Gago. A newly minted member of the Decanter Hall of Fame, Gago has timed his visit to the region to coincide with not just the launch of the G5 but the 70th anniversary celebration of the iconic Australian winery's Grange label.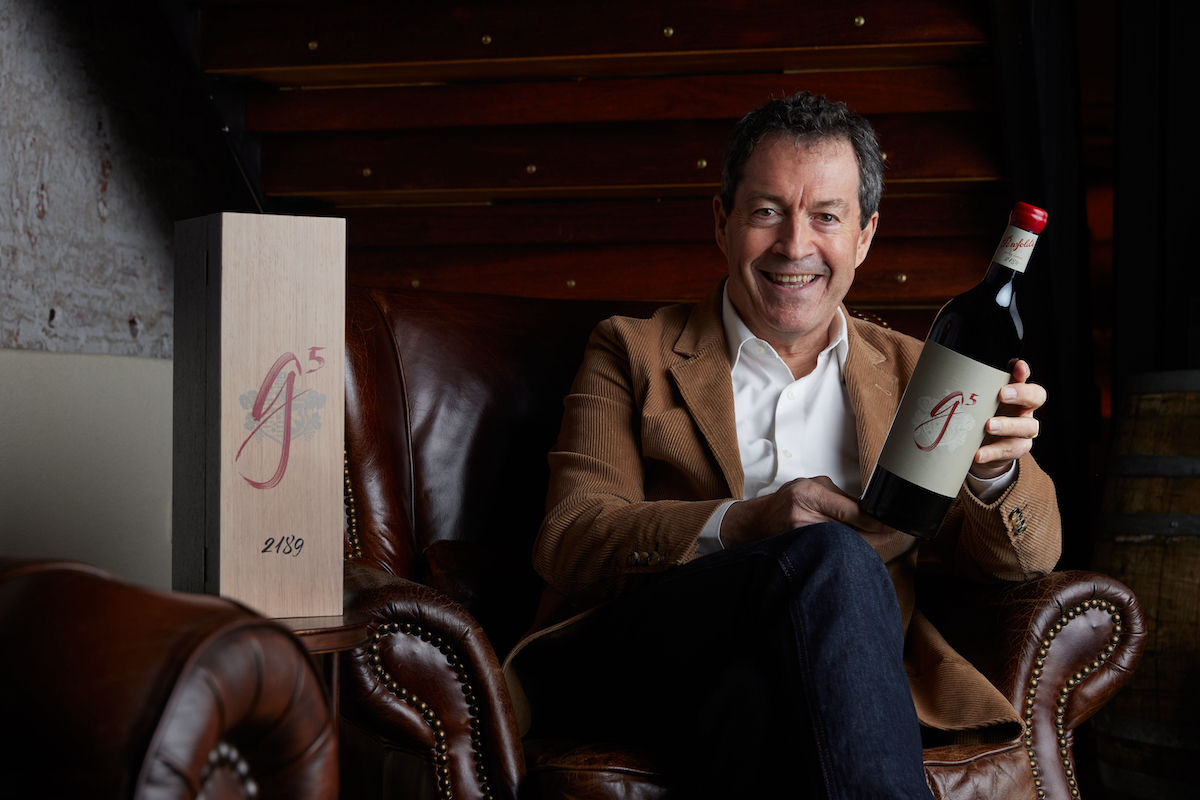 G For Grange
Beyond our shores, the global wine community of regular wine lovers and serious collectors has long been looking forward to this final release of the G series trio, following the G3 in 2017 and the G4 in 2020. The G5 series is a new wine blended from five selected Penfolds Grange vintages – the G3 features 2008, 2012 and 2014; while the G4 is made from 2002, 2004, 2008 and 2016.
"The G series is the essence of Grange. Although it is different, it still has that lovely barrel-ferment character, that glacial sort of lift and the volatility of Grange. It is 110 percent Grange," says Gago, who refers to it as "a winemaking indulgence" – which is quite the understatement. The G3 and G4 editions have achieved critical acclaim from the wine industry, earning 100 points from various critics.
The newly unveiled G5 is truly exceptional on many levels. It is a five-vintage blend of 2010, 2012, 2014, 2016 and 2018 – and the practice of blending across vintages is something so rare and unconventional (especially outside the Champagne world) that one can count on the fingers of one's hand the number of wineries that dare attempt it (and with any success).
Wine connoisseurs will know that 2010 is a landmark vintage that has won 100 points from critics, and that the 2018 vintage is only slated for release in August 2022. Only 2,200 bottles of the G5 will be released, with not a single bottle stored by the winemaker for later batches. As Gago tells us, Penfolds has always made available all bottles of any label or vintage for sale at once – which brings us to the next point on the extraordinary nature of the G5.
All past Penfolds Grange vintages come from Penfolds' museum bottles. As the company is not in the habit of storing its vintages in bulk quantities, the G series is made from wine that had to be individually uncorked and poured into barrels. Imagine how precious the remaining amount must be, and how much of that quantity was used up in the experimentation process. The G5 was effectively made from the very last drops of the great Granges.
G for Genius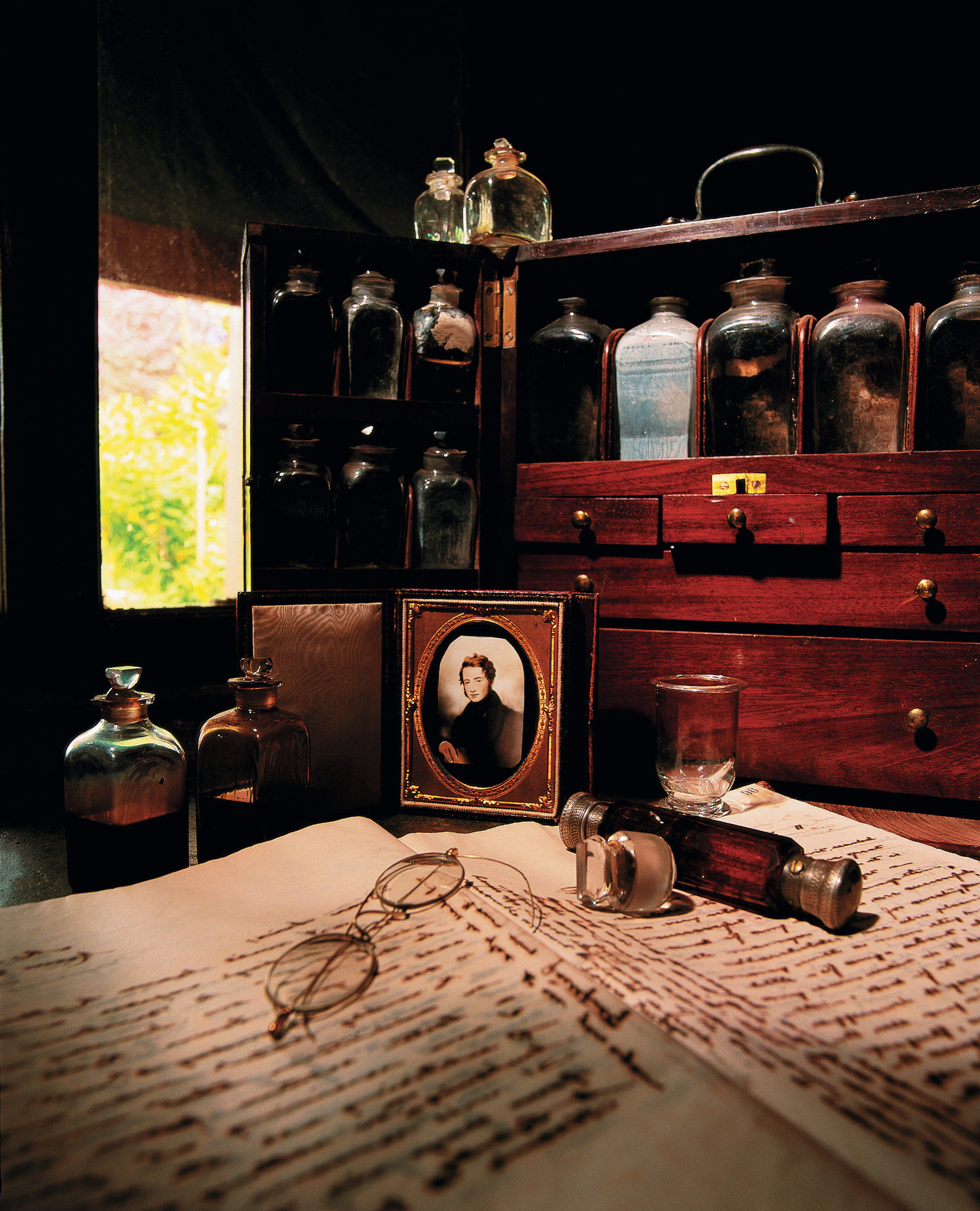 Speaking of experimentation, Gago reveals the reason why the G series was made. The Penfolds chief winemaker says, "Grange is a revered wine, and it is natural to feel that you don't mess with it. But after getting 100 points on many vintages, we wanted to create something a little different. The G series doesn't compromise the flagship Grange. If anything, it illuminates the Grange."
To understand the philosophy of Penfolds and the G series' raison d'être, one has to go back in time. The Penfolds winery was founded in 1844 by Dr Christopher Penfold and his wife Mary, who arrived in Adelaide just years after it was first settled in 1836. They brought with them vine cuttings from the south of France that they had cultivated to make wine for medicinal purposes. Their cottage, located in "the choicest land" spanning 500 acres in Mackgill (now known as Magill), was named The Grange.
Over the next 30 years, the winery grew many grape varietals suited to the local terroir such as shiraz, grenache, cabernet and mourvèdre, and created a distinctive "house style" that gained acclaim from far and wide, even receiving gold medals at the Paris Exhibitions in 1881 and 1893. The business thrived with its production of top-quality fortified wines and brandies, and continued to expand its premium vineyard holdings.
Penfolds' next milestone was realised through the vision of one of its master blenders Max Schubert, who, in 1949, was sent to France and Spain to study sherry and port making. On the journey home, Schubert took it upon himself to visit Bordeaux's many legacy estates in Medoc, including Château Lafite Rothschild, Château Latour and Château Margaux. There, he tasted seminal wines, both young and old, and was struck by their structure, complexity and ability to age. The experience inspired him to return to Penfolds and create a powerful wine that could evolve over decades.
Back home in Adelaide in 1951, Schubert combined these new ideas from Bordeaux with the finest grapes he could source. Incorporating a combination of Penfolds' revolutionary winemaking techniques (including partial barrel fermentation in new oak) with its signature fortified style, he went on to create his first experimental wine. While not commercially released, the 1951 Grange Hermitage was the beginning of a new era for Penfolds.
The G series carries on this great tradition of innovation of Penfolds' pioneers, their fortified winemaking style of blending across vintages, as well as the visionary spirit of Max Schubert. Explains Gago: "It was a bit of an indulgence, but it was also a great test of blending. Blending isn't about just putting things together to create a new flavour. We're talking about the sum of the parts, about synergy, in the quest for something better. The fact that the various vintages were put together as a blend, and then the blend was matured for 12 months in aged American oak hogshead, created something quite wondrously different."
G for Gago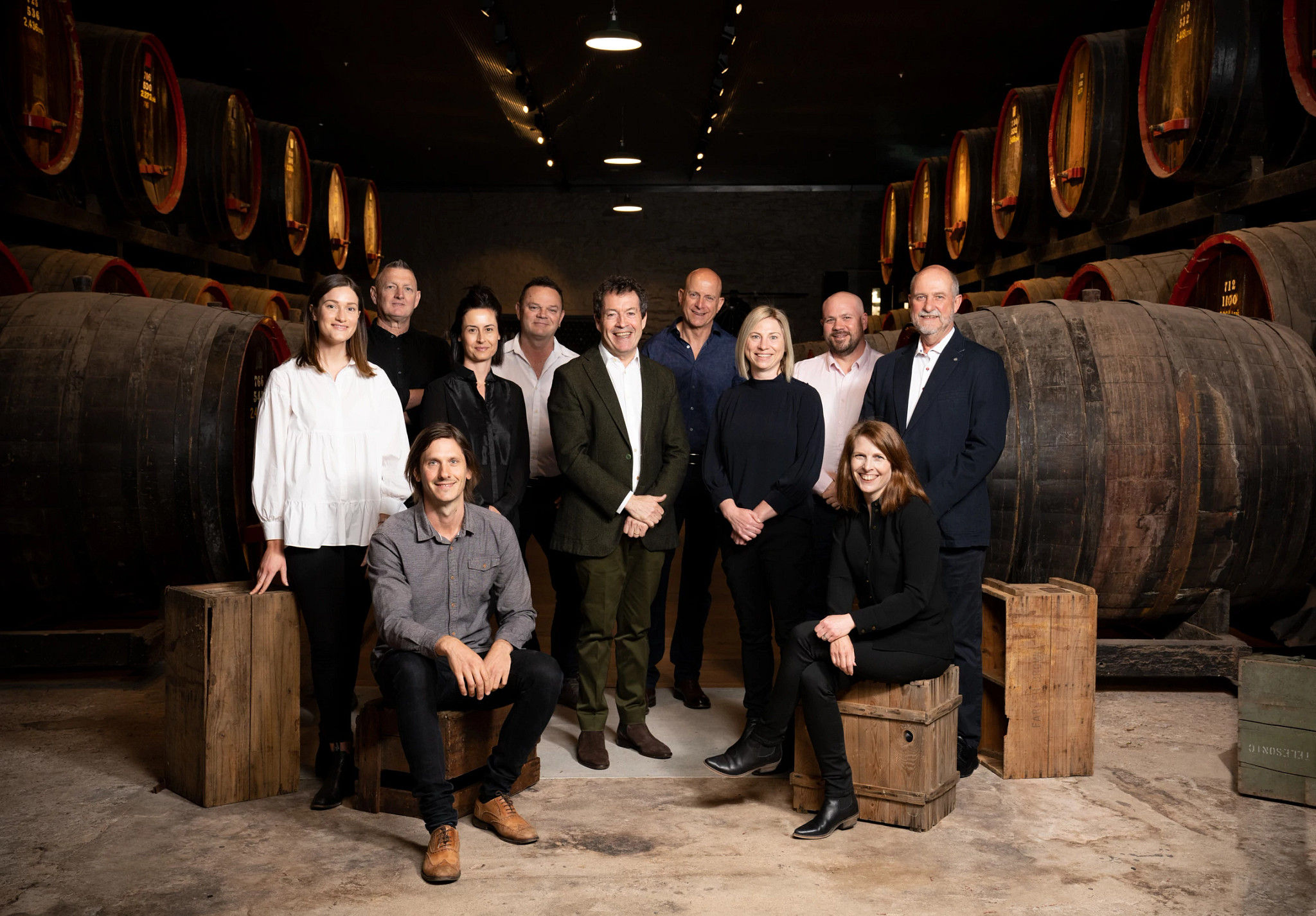 "Each of the five vintages sensitively brings their own personality and contribution to the blend," elaborates Gago. "The evocative 2010, tight 2012, the linear 2014, the alluring 2016, and the unreleased 2018… You can see all these characteristics in the G5."
As we speak, this wine is already garnering rave reviews and 100-point scores from the lucky few wine journalists on the other side of the globe who have tasted it. For sure, credit goes to Gago, who is Penfolds' fourth chief winemaker in its 177 years of history, and the second man hailing from the estate, after Max Schubert, to be inducted into the Decanter Hall of Fame.
The former high school mathematics and chemistry teacher turned sparkling wine maker turned winemaking "rockstar" (according to some wine critics) says he had to get it right at the first try: "When we made the first one, it was not a trial. Because you can't afford to have a trial with that amount of great Granges. You keep your fingers crossed a little bit because there's a lot of risk incurred."
He adds, "Now, when you're looking at blending old wine, you have a huge risk of dissolved oxygen. It's fragile and so we had to use a very delicate transfer process, among other things. Still, we had to cross our fingers because you never know what's going to happen here."
Fortune favours the brave, and that was what happened with the G series. "This wine is as fresh as the new vintages," says Gago as he makes a toast and takes a sip with me.
As for proportion of each vintage that constitutes the G5, Gago prefers keeping it a secret. "People have complained that we don't reveal the percentages, but you know, even if people knew the percentages and get those bottles and put it together in a measuring cylinder, they still wouldn't end up with the same result."
The G series is to Peter Gago what the Grange was to Max Schubert. What would his eminent predecessor think of his efforts, I ask? "I think he would like it because we've not really interfered with what he has created. This is another chapter of Penfolds' history while the earlier chapters remain untouched. The Grange and G series are mutually exclusive. In fact, what we have done is to elevate Grange, because it inspires more growers to try to get that top fruit quality to make it into the wine."
G for Greatness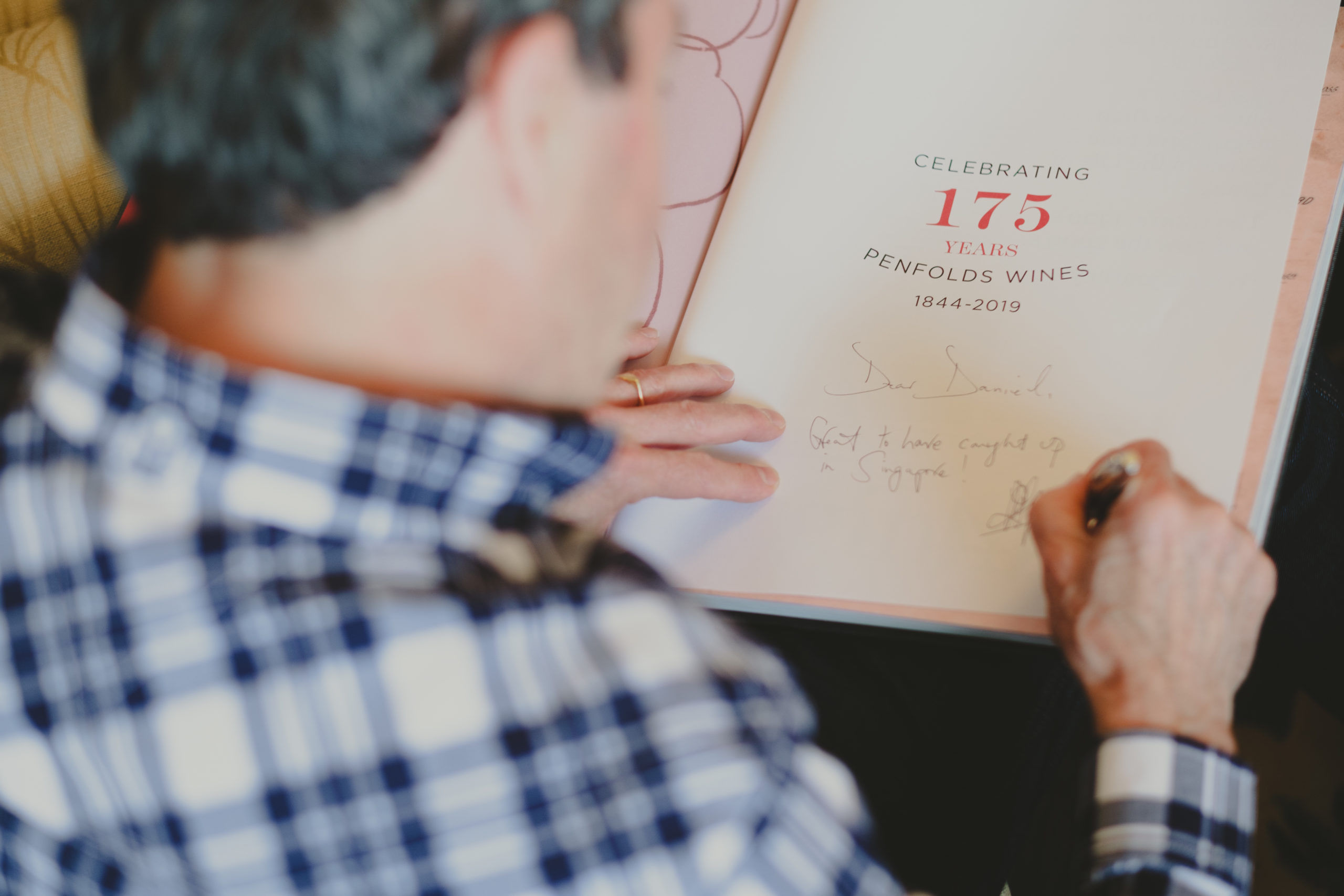 So just how exceptional is the G5? Market sentiment is always a sign, and Gago informs me that all 2,200 750ml bottles have already been booked out worldwide. Straight from the horse's mouth is also the admission that the G5 is his favourite out of the trio: "It has another great vintage compared to the G4, and that lends another lovely colour and component. The G5 also showcases vintages from the last decade of the new millennium, too."
For Grange loyalists who know the wine so well, they will certainly enjoy the depth of G5 and the process of discovery as the wine breathes and is being drunk. "The effect is cumulative upon the second sip, then the third sip," explains Gago. "The more accessible vintages pull the harsher vintages back a little. And that's the point of the blend."
Although the G5 is still very young, having been bottled in April 2020, it carries its youth with a lot of grace. It is fresh, fruit-forward and intense yet so elegant. It exhibits such soft tannins and complexity, with a satisfyingly long finish. Considering that Penfolds Grange is made to last at least 20 years and offers way more ageing potential than that, it is a little surprising that the G5 is so drinkable today.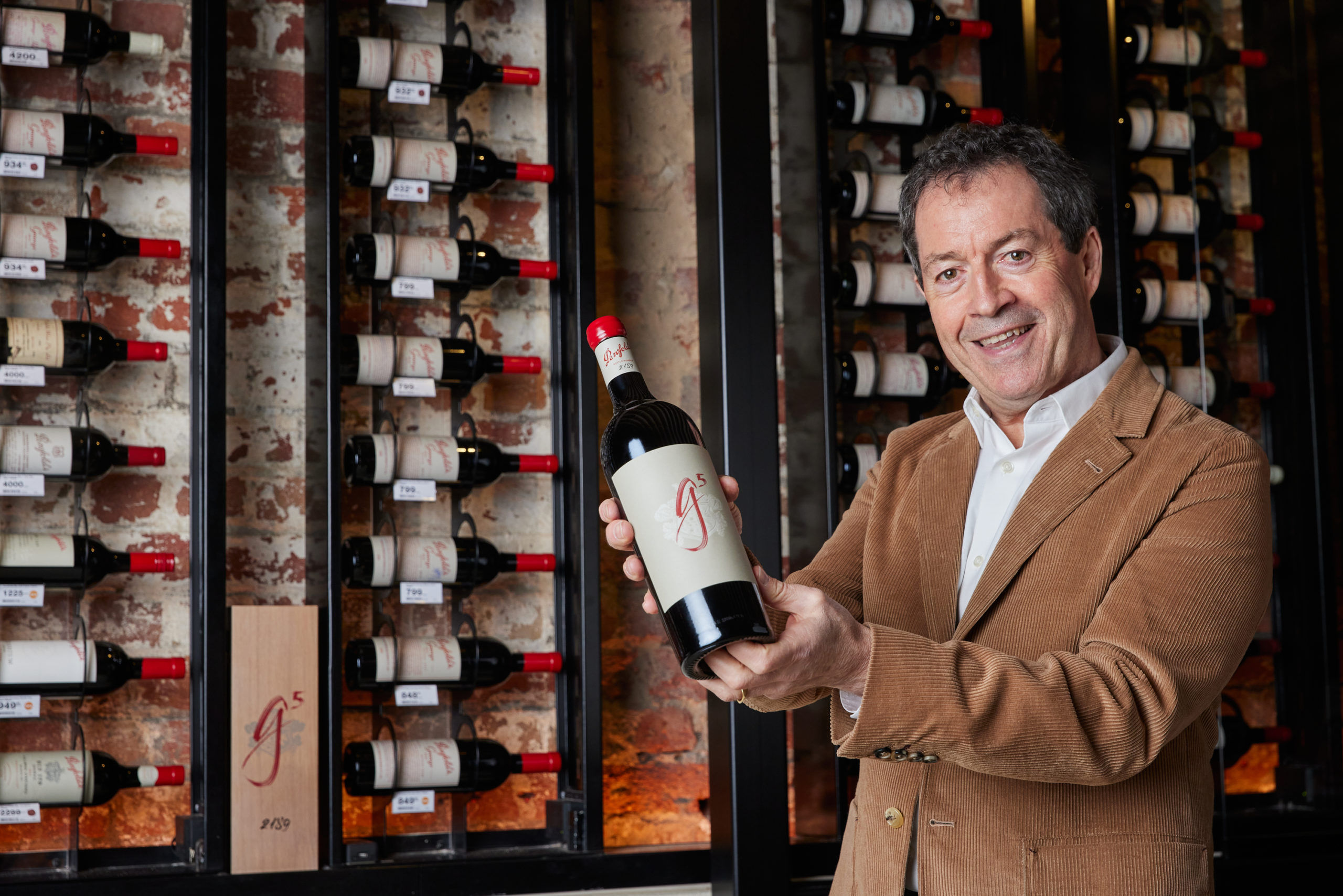 "The key to the G5 is not bigness or boldness. It is balance. It will still be elegant in 15 years' time. Besides, some collectors who are a bit older may not be around in 10 or 20 years. You could drink it tonight, or 60 years from now. It used to be the mindset that if a wine can go the distance, you can't drink it now. And if it's successful today, it's not going to go the distance. The Grange wines do not conform to that generalisation," asserts Gago.
Ageing potential and drinking enjoyment aside, rarity and risk are what make the G series so collectible, even for regular wine lovers who are not super wealthy. Gago gives the example of a family friend who purchased the G3 at A$3,000 during its 2017 launch to see it more than double in value today, commanding a cool A$7,000 at a recent auction.
It appears that this latest successful chapter of Penfolds' history has come to a close. The G series concludes with the G5. In the true Penfolds spirit of innovation and experimentation, Gago reveals that his next focus will be on the Country of Origins project in California, where the company has four vineyards, with a fifth one hopefully on the way. He also lets us in on a delicious tidbit that Penfolds is about to embark on "dabblings" in the famous Margaux appellation of Bordeaux, the stronghold of traditional French winemaking. Imagine that!
However, for wine lovers, the G5 could herald the beginning of a fascinating wine journey. Expressions of interest is open at penfolds.com, where more information on Penfolds, its fascinating history, and its diverse range of labels is available.
(All images: Penfolds)