A full-body workout is not confined to gyms with the usual treadmill, barbell, weight bench and squat rack. Here are five boutique fitness studios, perfect for athletes as well as budding gym bunnies.
1. boOm
What about it.
If you're in desperate need of venting, sign up for a class at boOm, this new all-round boxing gym in town. Founded by former Olympic swimmer Bryan Tay and his wife, Victoria Martin, the gym is mostly known for its 45-minute signature BoomBox workout of boxing, heavy bag work, cardio and resistance training. It's real fun, and you don't feel too overworked by the end of it.
Other options include the BoomCircuit, a 45-minute full-body and high-intensity interval workout for a maximum of eight people. Individuals, couples and groups of four can arrange for a one-hour personal session.
How often should you go?
Three a week would be sufficient, though there are some who choose to do back-to-back sessions. Whatever floats your boat.
Results.
Let's just say, for every five burgers you eat, working out at bOom should break that even. Boxing burns an insane amount of calories, and with HIIT incorporated, those calories don't stand a chance.

2. Kilter Avenue
What about it.
Who knew playing tic-tac-toe could make you flushed and sweaty? That was exactly what calisthenics-centred gym Kilter Avenue had planned for us, among other things. Kilterplay, an engaging full-body workout designed with fun and teamwork thrown into the muggy mix, is a must. Play classic games with a twist and expect quick directional changes when you're down on all fours like a leopard or frog, and with minimal rest. The studio is free from chunky machines. Instead, find overhead hanging bars and ladders on the walls, leaving the floor free for the more mobile group classes. And when you're done and all cleaned up, retreat to the outdoor bar for a beer or two.
How often should you go?
Regular monthly memberships, short-term passes or session passes are available. With most classes only 30 minutes in length, it is ideal to hit this gym every day, maybe even signing up for two classes in a row to make an hour's worth of workout.
Results.
The gym focuses on calisthenics, using your bodyweight as resistance. Such exercises, coupled with movement, will bring you an almost instantaneous awareness of your body. You will eventually the lose weight, walk with better posture, and build that desirable lean physique.
3. Boulder Movement
What about it.
What was once a vault for a bank is now a colourful bouldering gym that's just gold. Here at Boulder Movement, you challenge both body and brain.
What's bouldering? Many would say it is climbing at its truest form. No harnesses, no ropes, and falls are absorbed by seamless, heavily padded crash mats. Walls are as high as 4.5m. The elimination of gears just means you can fully concentrate on the routes and technique. Move freely across the facility's 30m-wide climbing wall with unlimited possibility; the routes are switched around every fortnight.
Founded and managed by avid climbers, Boulder Movement offers classes tailored for beginners and the seasoned. With a fitness corner on site, there are hybrid classes as well. And only if you're ready for a 30-minute full-body onslaught, join the High-Intensity Interval Training (HIIT) for Bouldering programme that alternates between bursts of push muscle-activity and climbing, which heavily works the muscle groups that pull.
How often should you go?
Choose between a day Entry Pass or a five-/10-time pass that's valid for three/six months respectively from the date of purchase. You could also get a Class Pass that comes with a guided lesson (45 minutes to an hour). For unlimited entries and classes, become a Boulder Movement Citizen. Bouldering has become a lifestyle for some, and perhaps you'll find the fun in it too.
Results.
Everybody's physique is different. Whatever it is, regular bouldering has been known to result in a leaner body but with muscular balance. It is essentially a high intensity, full-body workout, helping you burn more calories in no time at all.
4. BBounce Studio
What about it.
Here's a fitness trend that's stuck around for a while – trampolining. For something that looks a lot like child's play, it's really hard work and provides a low-impact cardio workout that goes a lot easier on your joints than running would. You work out harder, but you recover faster too.
Fancy bouncing one of these days? BBounce Studio, Singapore's first trampoline fitness gym, offers a sweet range of strength and cardio classes that help condition the entire body. You'll be lifting weights and working the abs, the whole enchilada. The BBounce method involves hybrid rebounding, specifically designed to shape one up and improve lymphatic systems as quickly as possible.
How often should you go?
Alternate your sessions. Trying going during lunch hour and feel refreshed back in the office.
Results.
It works the entire body and is twice as effective as running if you're talking about losing calories. You'll feel sh*tty on the first try, but go through a few rounds and you'll see how fun it really is.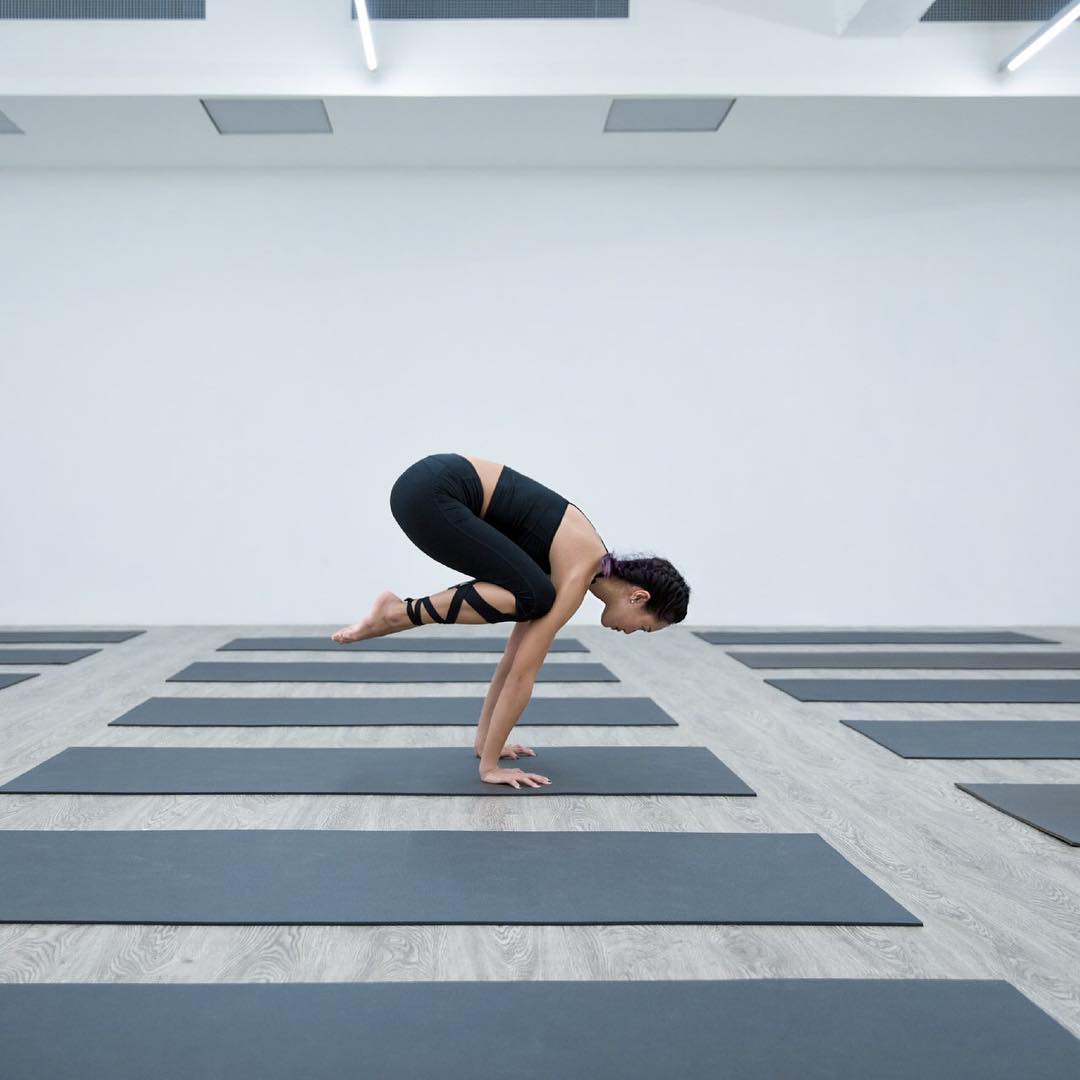 5. Freedom Yoga
What about it.
Freedom Yoga, founded by 27-year-old Elvina Cheong, offers 11 types of classes, all designed to elevate and energise. Those looking for something different can try Soulflow, a dance-meet-asana type of choreographed session, and anyone who's newly expectant should have a go at the pre-natal class. Here, you'll learn breathing techniques and relevant poses to ease your way through pregnancy.
How often should you go?
If you're the sort who's bound to the chair all day and typing away (like we are), then you must be familiar with soreness and some sort of misalignment. Let yoga fix this. It is ideally practised four or five times a week, but don't overdo it. There is such a thing as yoga overdose, and you will know it if you're getting muscle aches lasting more than a few days.
Results.
Good news. You don't need to be the most flexible person on earth to reap its benefits. Yoga will in time improve your flexibility, posture and balance. And while it will also increase muscle strength, research has shown that it can improve your immune system and symptoms associated with cancer and Type 2 diabetes.