With a name like Plein Air (meaning French for outdoors), the new complexion collection by Hermès has certainly set expectations for the range to be lightweight with a natural finish.
The four products in the lineup were recently launched, following the release of the maison's blush. Having received the collection, we tested it over a course of a few weeks using tips meted out by Hermès Beauty's creative director Gregoris Pyrpylis. Keep reading for our review (spoiler alert: it met every expectation).
A review of the Hermes Plein Air collection: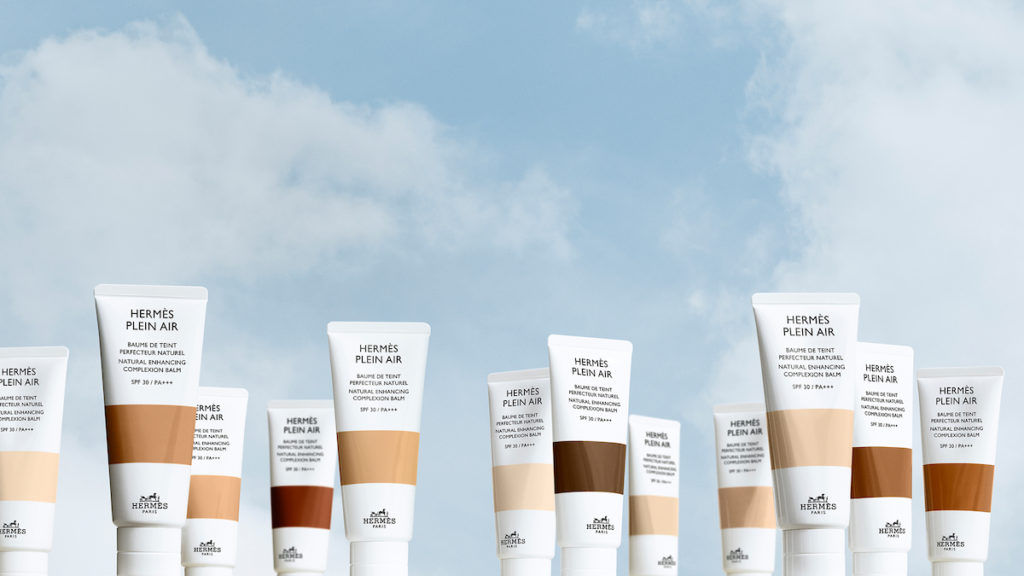 The Complexion Balm
According to Pyrpylis, the balm is best massaged onto skin like you would with a moisturiser. A key tip he provides is that if you love the formulation, go with a darker tone for a sun-kissed tint. If you'd like a luminous finish, go with a lighter shade.
Our thoughts? This complexion balm applies beautifully, but its creamy consistency demands an application of moisturiser beforehand, particularly for drier skin types. Massaged on, skin instantly appears like it has a radiant veil of light over it.
While the balm is not a foundation, we found that applying it with a fluffy, full-bodied brush offers medium coverage. For those with dark spots and blemishes, it will not conceal. What it does offer is a skin-like finish that, when paired with concealer, leaves skin looking bright and flawless.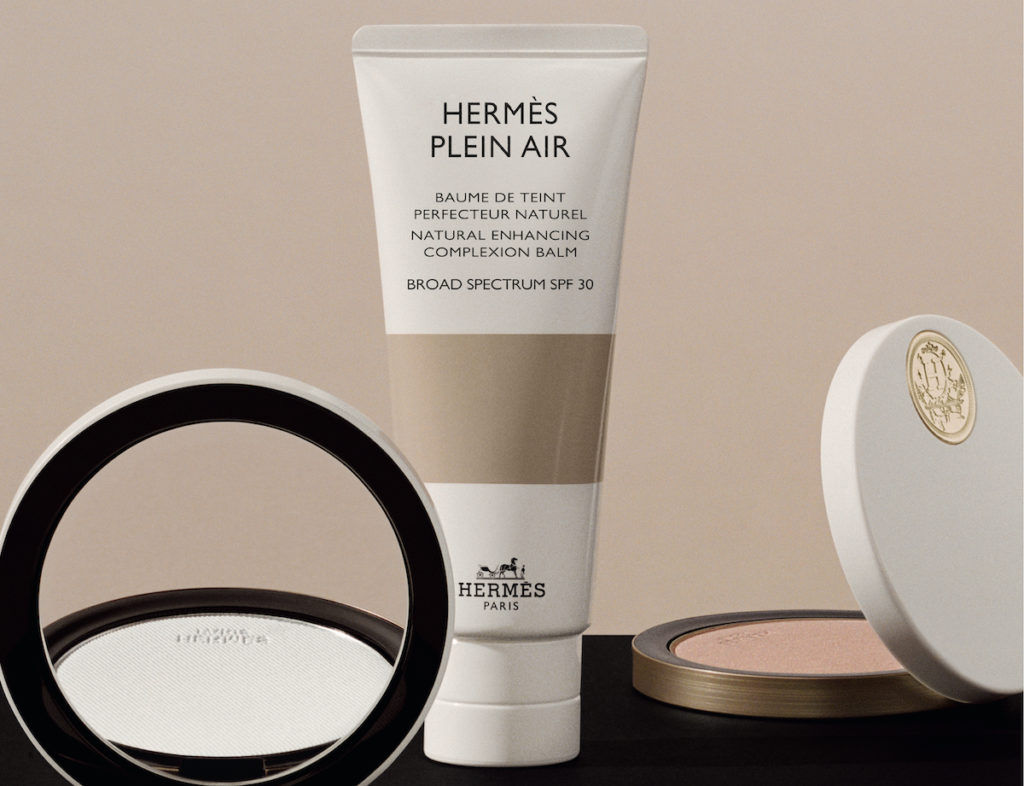 The Radiant Glow Powder
Many highlighters – even the popular ones – often leave behind a trail of glitter, unwanted shimmer and a block of visible gold on your face. Thankfully, the Hermès Radiant Glow Powder does not contain glitter. The magic lies in its finely milled powder that smoothly sweeps onto skin, illuminating it with soft flecks of shine instead so the face appears naturally radiant. It also doesn't dry out the complexion, thanks to the infusion of moisture-preserving white mulberry extract.
Pyrpylis suggests simply rolling the Hermès Powder Brush over it, before tapping excess powder off and then gently going over skin. The brush's ultra-fine goat hairs are able to pick up the right amount of product, while the lacquered handle offers a steady grip that prevents a heavy-handed touch.
shop the radiant glow powder here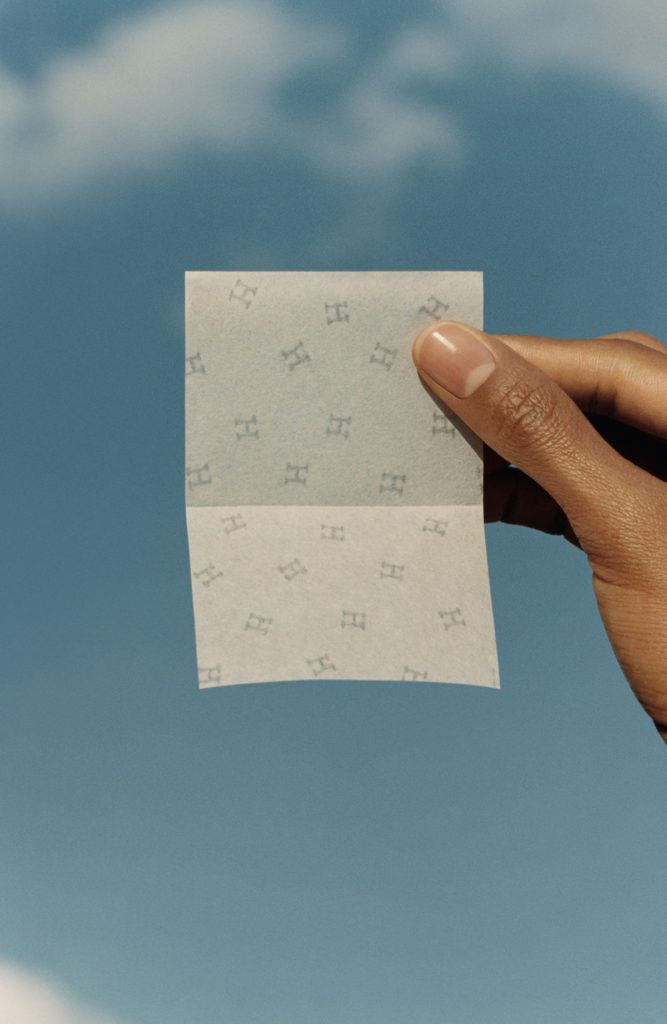 The Blotting Papers
Unlike the blotting papers you grew up with, the Hermès iteration is a distinctly luxurious creation. Large in size, it goes over the forehead and other parts of the T-zone in a single gesture. We find that it picks up excess sebum quickly, and leaves a lasting matte finish. We also blot it over our eyelids on excessively humid days and found that it prevents eye makeup from smudging (often caused by oilier eyelids).
The Hermès Plein Air collection is now available at the maison's boutiques and online.