New makeup and skincare products to try in July: Clarins, Drunk Elephant, Chantecaille, and more
Poring over dizzying lists of new beauty launches monthly is no easy feat.
But we can assure that we only feature the standouts that will make a difference to your routine by delivering big impact and a feel-good factor. Add to your cart these tried, tested, and loved products.
Clarins Lip Comfort Oil Intense
We're sticking to our declaration that this is one of the best lip oils you'll ever own. Nourishing plant oils hydrate and blanket your lips in a nourishing coat without the greasy and sticks-to-your-hair finish of glosses. The classic now gets an update. Tagged with the word 'Intense', it's available in eight, ultra-glossy shades ranging from nude to a deep red. A soft, pointy applicator tip makes this foolproof and enjoyable to apply whether you're on the move or stumbling out of bed to a Zoom call.
Available at Clarins counters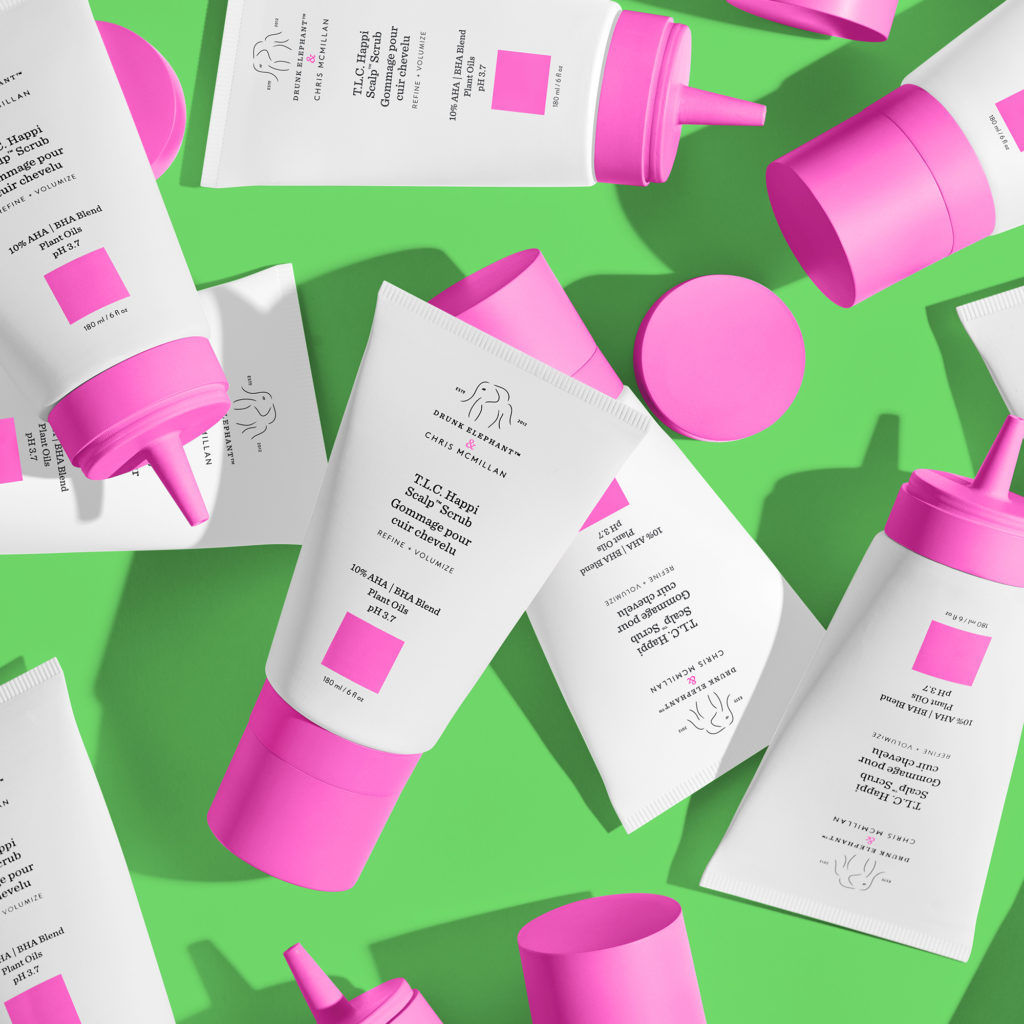 Drunk Elephant T.L.C. Happi Scalp Scrub
Struggling with an oily scalp is no fun and the template solution for this the use of a clarifying shampoo. Enter the scalp scrub. This offers deep, thorough cleansing, and while face scrubs aren't recommended, ones for hair get the thumbs up as long as they are gentle and suit your scalp's condition. Drunk Elephant's offering is a physical and chemical exfoliant. Cellulose acetate, a plant-derived biodegradable scrub agent, is what gives the formula the grainy texture that sloughs away dead skin cells. But what makes this scrub a winner is its infusion of 10 percent AHA and BHA exfoliants. For anyone who regularly uses styling products and leave on-serums, AHAs like glycolic and lactic acid strip your hair of product buildup and pollutants. Salicylic acid then treats any acne or inflammation on your scalp. Note that if you are prone to dandruff, this may not be the best choice for you. It contains plant oils that could encourage the growth of the yeast-like fungus that causes dandruff. To use, apply on a dry scalp, and wait 10 minutes before washing off. For more of our thoughts on the hair and body line by Drunk Elephant, watch this space.
Available via Sephora
Chantecaille Radiance Elixir
Wearing foundation under a mask is a no-no in our books so if we have to head out, we're reaching for skincare instead. Best applied before bedtime, Chantecaille's Radiance Elixir gives your skin a pearlescent glow thanks to a natural tensing agent that smoothens skin while colourless carotenoids reduces redness. To complement bare, glowing skin in the daytime, brush on the Radiance Chic Cheek and Highlighter Duet for a soft-focus, dewy finish, with subtly rosy cheeks. Sales of this palette, printed with a picture of a whale shark, goes towards supporting WildAid in its efforts to reduce global consumption of wildlife products.
Available at Takashimaya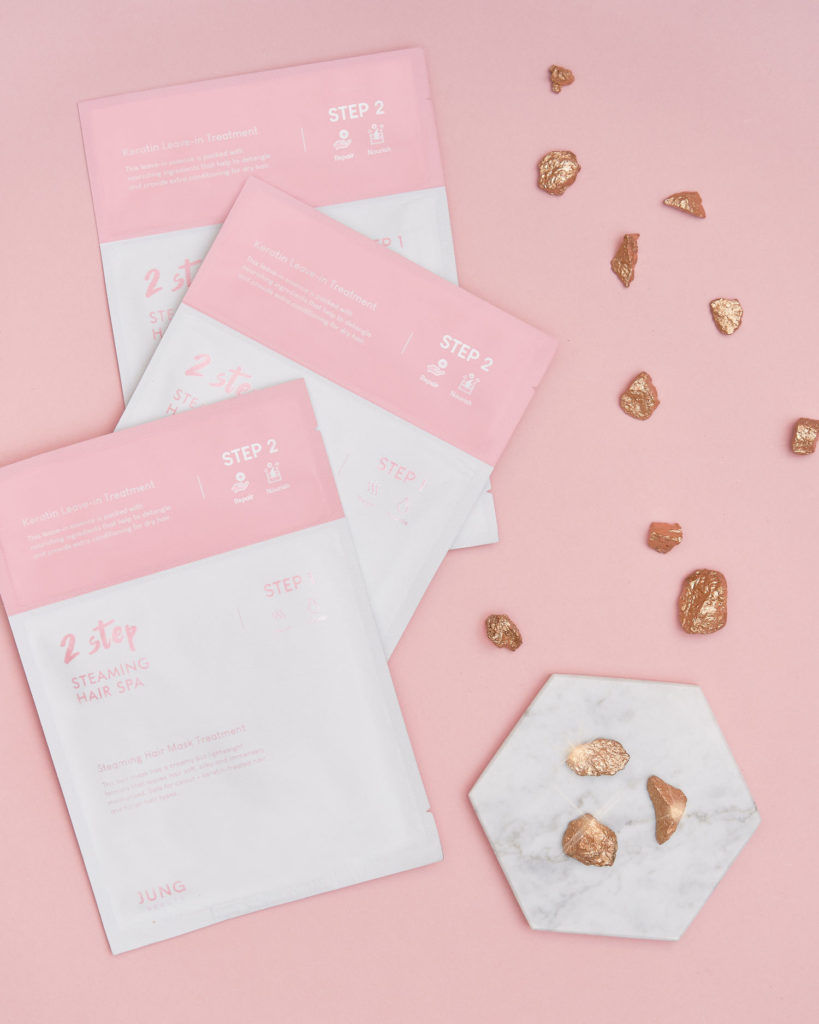 Jung Beauty 2 Step Steaming Hair Spa
If you've been pampering yourself with hair treatments during the circuit breaker, you'll love this. Despite its name, there's no traditional steaming involved. The lightweight mask uses a heat revival complex to mimic the warm steaming effect, so ingredients can penetrate the hair shaft. Prolong that salon finish with a leave-in essence that locks in hydrolysed keratin for a smoothening effect, and silk amino acids to protect hair from damage.
Available via Ksisters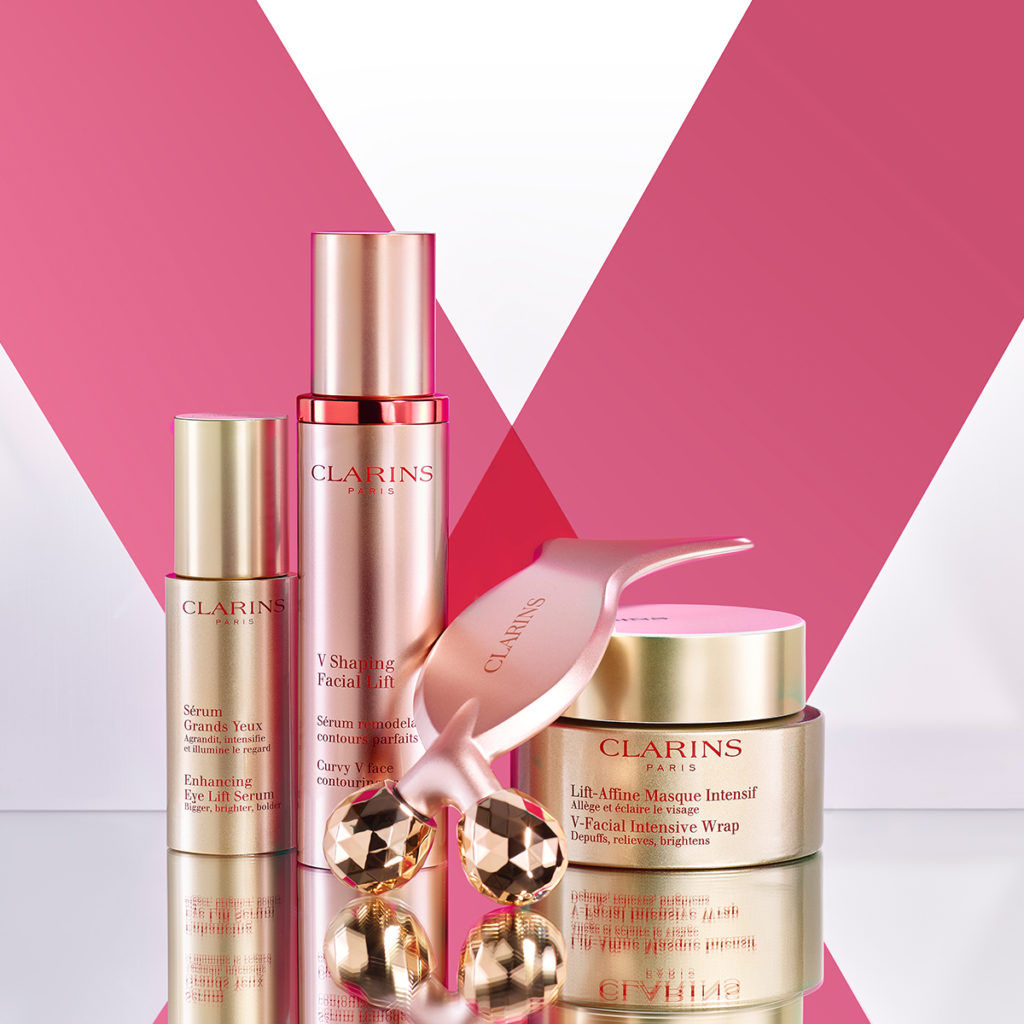 Clarins V Shaping Lift massage tool (available in a set)
We're now on our second bottle of the V Shaping Lift serum. Yes, we do we love it that much. The gentle formula contains ingredients to reduce water retention and puffiness in your face, while tightening the skin. It's most effective when applied using the Clarins signature method of gentle kneading and prodding to lift and contour your face. Now, Clarins has added a massage tool to upgrade this process. It takes inspiration from Chinese Gua Sha. The tool is a dual-pronged roller that boosts blood circulation and lymphatic drainage as you slide its curved edges up and down your jawline. Use only on a wet face or you'll be tugging on skin.
Available via Clarins counters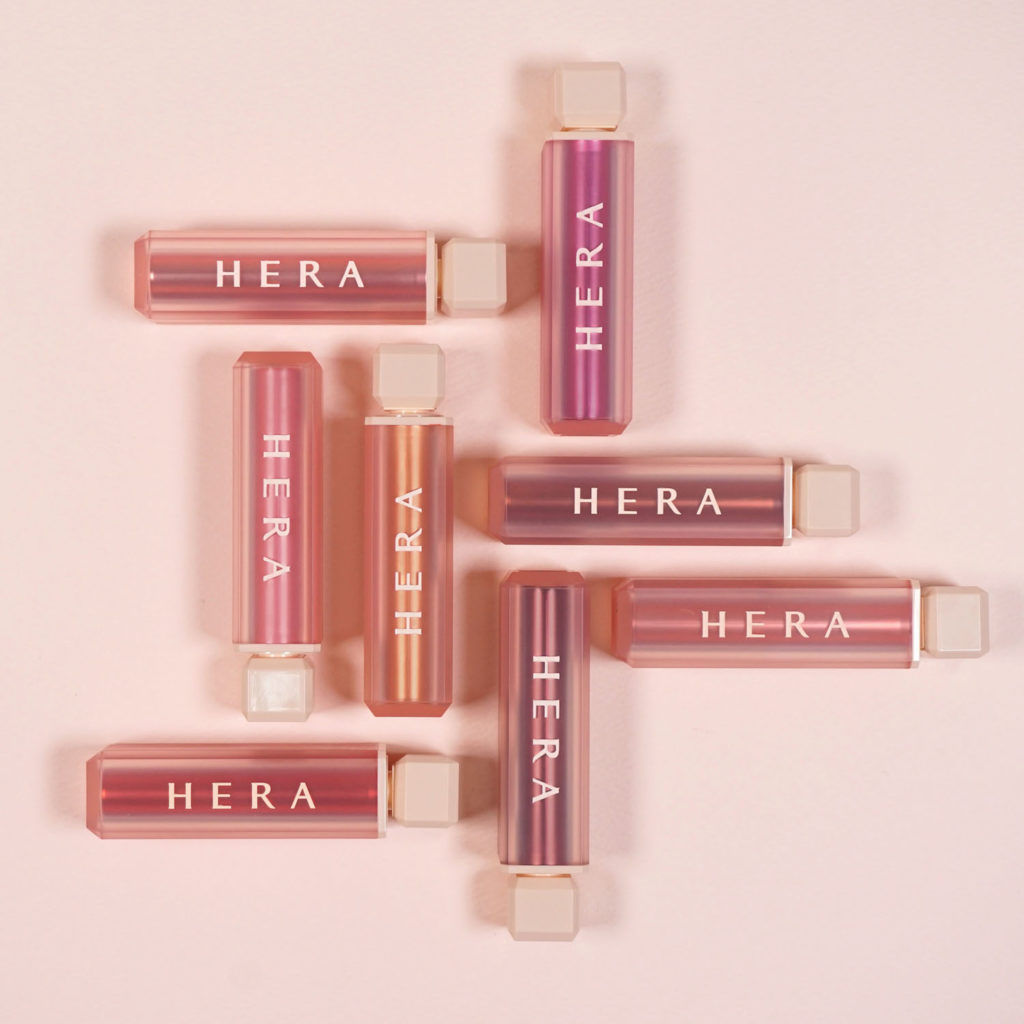 Hera Sensual Spicy Nude Volume Matte
We love a good matte lipstick, particularly one that does the plumping work for us. Hera's secret ingredient is menthoxypropanediol, which, unlike others in the market, actively promotes blood circulation instead of a stimulation of the nerves for that temporary swelling effect. Plenty of matte lipsticks are usually drying, but this contains 18 percent moisture content to maintain hydration in your lips and prevent cracking, and a high dose of elastomer, an ingredient you'll find in primers to smooth out wrinkles and fine lines.
Available at Hera boutiques and Sephora