The future of skincare lies in smart technology – something SK-II is at the forefront of.
At its new 'FutureX' pop-up store at Marina Bay Sands, the brand's Skin Science and Diagnostics Innovation takes centrestage with its Mini Magic Scan. This machine is unlike other skincare scanners; for starters, it's touch-free. Instead of it cradling your face as per tradition, it uses facial recognition, computer vision, and Artificial Intelligence technology (A.I.) to assess your skin health.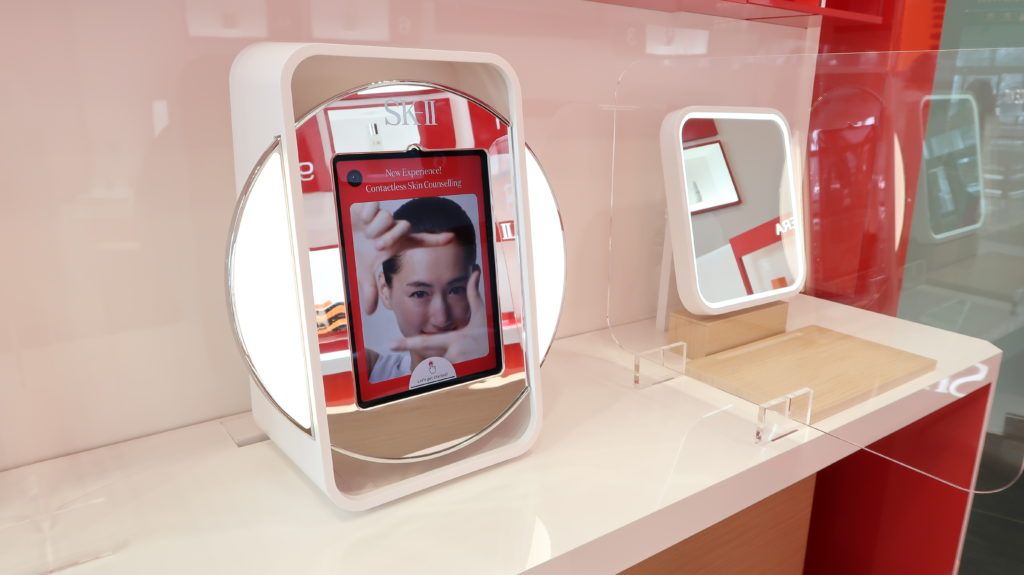 Three minutes is all it takes to analyse your complexion's conditions and to arrive at your skin's age. It works by tracking fluctuation of skin at a pixel level and evaluating the stability of skin by focusing the three areas of eye, cheeks and mouth, using facial recognition.
The Mini Magic Scan also puts an optimistic spin on the reading, highlighting the strengths and positive traits of your skin and recommending products best suited to your skin condition. Simply pop in for a scan if you're serious as there are no obligations.
The SK-II next-gen 'Future X' pop-up is on from now to 31 March, at Marina Bay Sands Singapore.