The Mr Porter luxury multi-brand platform is curating, for the very first time, a capsule that is 100% sports, based on the world of cycling, in collaboration with the specialist in the field, Rapha.
A rare event in the fashion industry, and even more so in the luxury sector. The sale of the pieces resulting from this collaboration, to be shopped on Mrporter.com, will support Mr Porter's Health In Mind fund, initiated by Movember.
As the number of bicycle paths in the world's largest cities continues to increase, particularly following many Covid-19-related lockdowns, can fashion evolve its offerings to propose clothing that is adapted to mobility?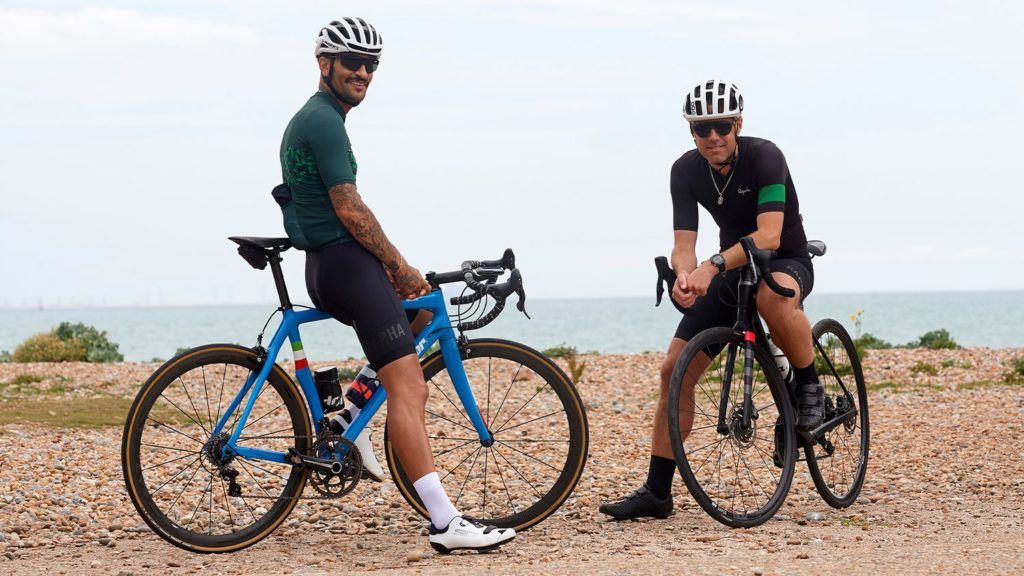 There is indeed a current movement underway, judging from one of the latest initiatives of Mr Porter. While the multi-brand platform dedicated to menswear is known for proposing chic, sophisticated high-end wardrobe items, it also wants to help dress the stylish gents who jump on their bikes each morning to head to work or spend their weekends glued to their handlebars.
Created in collaboration with Rapha, the collection includes three cycling jerseys whose aesthetics are inspired by the archives of the sportswear brand specialised in cycling. Each model sells for £135/$165/€150, and comes in different shades of green, the color of the Mr Porter Health In Mind campaign.
The initiative aims to raise funds for Mr. Porter Health In Mind in partnership with Movember, an event dedicated to raising public awareness of men's diseases, including prostate cancer, which is held every year in November.
"Over the past few months, we've seen more and more men turn to cycling as a way to improve their physical fitness as well as their mental health and wellbeing. There's a passionate cycling community out there and we want riders to help us by doing what they enjoy the most, but this time united behind a cause. Globally, one man takes his own life every minute, and the funds raised with this collaboration will go to the MR PORTER Health In Mind Fund powered by us at Movember, enabling us to continue to tackle the issues that so many men face," explained Justin Coughlin, co-founder of Movember.
The collection is available now via the Mr Porter e-shop.
All images are credited to George Marshall, for Mr Porter x Rapha