Now that we're in Phase 2, our favourite gyms and fitness facilities have finally reopened islandwide.
For many of us, this also means our reign on the couch has come to an end and that it's time to step right back into the groove of things. Unfortunately, it's easy to stop going to the gym but much harder to get back into it after a long break. Unless you've been working out diligently at home by way of regular virtual workout classes or with a well-equipped home gym, you'll be hard-pressed to perform as well as you did before the pandemic.
Before you start feeling daunted by the uphill climb that lies ahead of you, know that it's possible to get back into shape, and all you need are the right tools and mindset. Here are some tips to prepare you for a safe, manageable transition back into working out at the gym. Be patient
This is probably the hardest rule to follow especially if you've been pumped for your triumphant return since the lockdown began. The last thing you want to do is injure yourself and be out of commission for another few weeks, so be patient even if you're not lifting as heavy or running as fast as before.
Because the point is to fix the body and not break it, try not to include all your favourite moves into your first few sessions. Instead, analyse each workout to ensure that they're all suitable for your current level of fitness.
Start with flexibility workouts
If you've been a complete bum since the lockdown began (i.e. you've somehow managed to procrastinate working out for three whole months), then your first progressive step back at the gym should be flexibility workouts. A week of full inactivity is enough to affect your physical performance, much less a quarter of a year, so focus on increasing blood flow, range of motion and joint mobility during your first few sessions. Better yet, sign up for a couple of beginner yoga classes. It'll not only be easier for you to get back into the flow subsequently, but also prevent injuries as you ease into your usual routine.
Add easy cardio
Again, don't expect your stamina to be the same on the treadmill or while doing a HIIT class if you haven't been working out much at home. Try incorporating easy cardio sessions such as light jogging or low-impact HIIT sessions in the first few days leading up to your big gym return to prepare yourself, invigorate your mind and get your heart pumping again.
Start strength training Once you've been through a week or two of stretching and light cardio, strength workouts should be next in your routine. Sitting at home causes weakness in the posterior chain, which consists of muscles that are important for basic everyday movement.
Strength training with moves that improve posture, activate the glutes and hamstring regions, and redevelop core strength are recommended here as you safely progress into your fitness regimen. Work within your own fitness level, and start with body-weight functional exercises or incorporate TRX suspension trainers for an easier transition.
Set a smart goal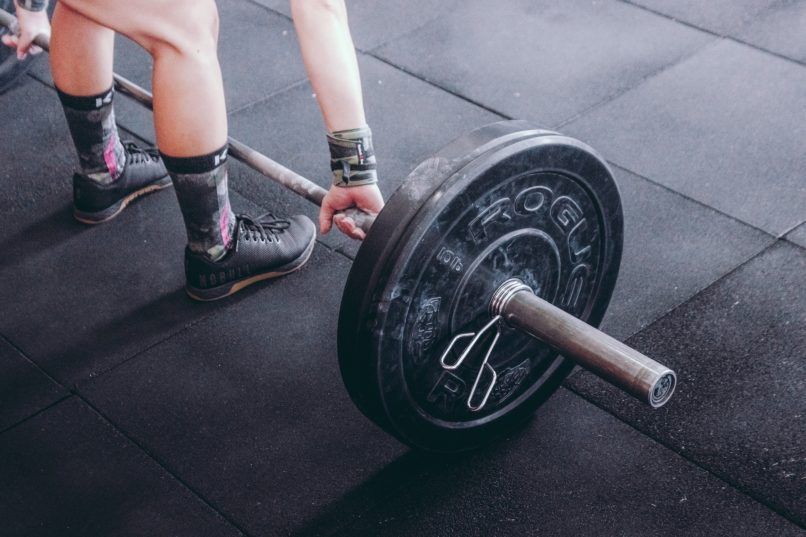 Writing a fresh set of resolutions for your return to the gym will give you a clearer idea on what you need to do, and it goes beyond "getting fit". Choosing a specific goal such as "completing a marathon" or "achieving eight percent body fat" will make it easier for you to plan your workouts. Once you've identified your goal, make it a point to measure your progress along the way to see if your new routine is working for you.
Goals should be as relevant and attainable as possible, and have end dates attached to them so you feel the urgency to stay motivated instead of procrastinating (again).
Stay active on your days off
Muscle soreness is normal when you start working out again, but staying active — instead of using your lack of mobility as an excuse for a Netflix binge — can help speed up your recovery. It doesn't have to be intense; doing yoga flows, going for a light jog or using any one of these recovery tools will help prepare you for your next workout at the gym as opposed to staying sedentary on your off-days.
Leave some reps in the tank Going back to proper weights at the gym when you've spent months lifting cans of baked beans at home can be quite a different experience. If you're back into strength training, resist the urge to lift to your full potential at the beginning. Instead, stop a couple of reps shorts (for example, do 10 instead of your usual 12) and monitor how you feel the next day. If you're recovering well, bump up the number slowly till you reach your usual rep range.
Doing this not only prevents muscle injuries but also keeps you feeling fresher while allowing you to maintain consistency as you restart your fitness routine. The same applies to cardio workouts; when your treadmill or elliptical sessions start feeling effortless, bump up the intensity by increasing the speed, inclination, or resistance by 10 percent as you go along.
Have a backup plan
There will be days where you'd rather stay in bed instead of hauling yourself to the gym, but rebuilding an exercise habit requires dedication, so make it a point to do something rather than nothing during times like these.
If you're not feeling your current line-up of exercises, keep alternative workouts on your phone — either a watered down version of your current regimen or an entirely new activity such as swimming or jump roping — so you're not unprepared. Whatever it is, make sure you do it with good form and the empowering knowledge that you've overcome the limitations your mind has set.
This story first appeared on Lifestyle Asia Singapore
(Main and featured photos: Victor Freitas/ Unsplash)