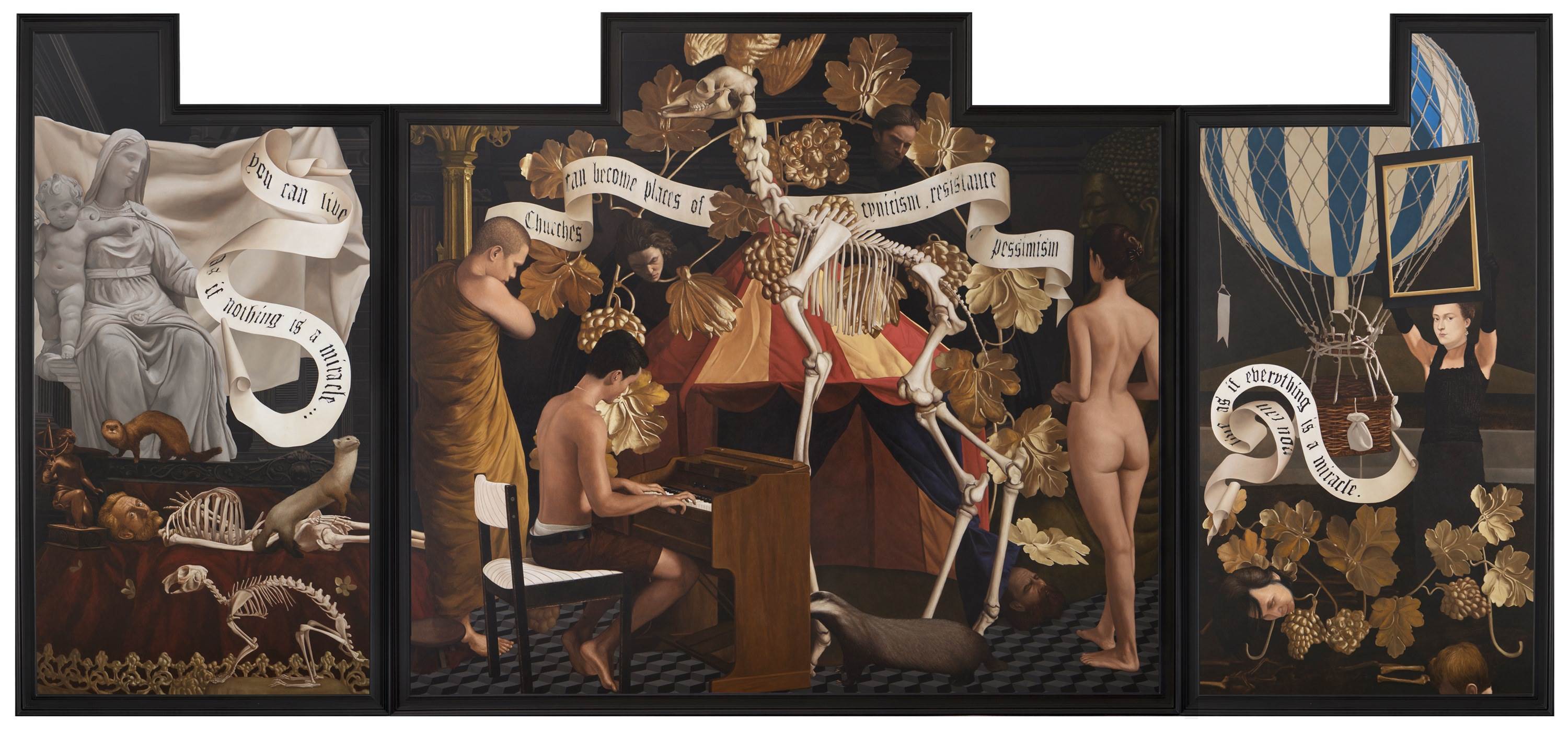 Art Stage Singapore 2018 will mark the marque's eighth edition. It is the anchor event of the Singapore Art Week and takes place from January 26–28 at Marina Bay Sands, Sands Expo & Convention Centre.
SEE ALSO: Devialet opens its largest Asian flagship store at Marina Bay Sands
The extensive fair brings together individual galleries and markets of Southeast Asia into a single bloc for the region to be more competitive against other more developed global art markets in the West and China. Beau-Thai-ful Pieces
This year, it spotlights Thailand as the country focus, fanning the flame of the nation's rising art scene for the past one and a half years. Many new specialist art galleries have sprung up across Thailand, such as the MAIIAM Museum of Contemporary Art, that encouraged Art Stage Singapore 2018 to tie in Thai-focused exhibitions and special projects by various Thai artists, including Kamin Lertchaiprasert presented by Numthong Gallery, Arin Rungjang presented by Tang Contemporary and Promprasert Yamazaki presented by 1Projects, Nova Gallery, Number1gallery, and S.A.C. Gallery Bangkok.
The Fair Forum
The successful Southeast Asia Forum returns to Art Stage Singapore 2018 for its third edition, this time tackling themes about cross-disciplinary practices in art and design. It is titled 'Art Meets Design: Cultural Trend or Fashionable Lifestyle?' Therefore, it was only apt that the fair collaborated with online gallery The Artling to offer an insight into Southeast Asia's atypical and exciting design scene and collectibles.
The design showcase presents a curated selection of original and existing works, from furniture to lighting, textiles to design products, as they paint a picture of how functional design responds to the rapid socio-economic growth occurring throughout Southeast Asia.
Private Art Made Public
Art Stage Singapore 2018 plays host to the private collections of Singapore's art collectors for the first time. Though not up for sale, it'll be interesting to catch a glimpse of the art normally only found in a collector's home. This public gesture hopes to open up a larger art discourse in Singapore.
So for three days only, 'The Teng Collection' by Teng Jee Hum; 'Samson's Private Collection' by Michelangelo and Lourdes Samson, and 'Nijkerk's Private Collection' by Mr. and Mrs. Richard Nijkerk will be available for viewing at the fair.
SEE ALSO: The world's best outdoor art installations
For now, we have eight images of the artworks you must view for yourself at Art Stage Singapore 2018.