Steve Odell, Regent Seven Seas Cruises' Senior Vice President and Managing Director for Asia-Pacific, on how the cruise line has evolved
When it comes to luxury cruising, there is really no one better to speak to than Steve Odell.
The 30-year veteran in this field, who previously held senior management roles at various international cruise lines, joined parent company Norwegian Cruise Line Holdings in 2015 to spearhead the launch of its Asia-Pacific business, with a mandate that spans not just Regent Seven Seas Cruises (RSSC), but also Oceania Cruises and Norwegian Cruise Line.
With the strong rebound for the cruise industry since last year, most brands' itineraries for 2023/24 are already sold out. And RSSC is no exception. It has seen eight record-breaking launches since 2019, and the recent late-August debut of its 2024-2025 Voyage Collection even beat the previous year's booking day record. Its 2025 World Cruise, an epic 150-night journey that's the longest in its history, was sold out even before officially opening for bookings this June. There is little wonder why. Calling itself "The World's Most Luxurious Fleet", RSSC will sail an extraordinary 160 new port- intensive itineraries in 2024/25 – 21 more sailings than the previous season. Each designed to be immersive and culturally enriching, the voyages will traverse every continent in the world. Yes, South America, the South Pacific and Antarctica are included.
The new Voyage Collection sailings range from seven nights up to the 2025 World Cruise named Away in Wonder, which boasts 395 free shore excursions and calls at truly far-flung places like the Falkland Islands, Easter Island and the Chilean fjords. The collection also features four Grand Voyages, each of which is a grand waterway adventure to dozens of ports across multiple weeks.
In celebration of RSSC's 30th anniversary this year, it has also announced the arrival of its sixth ship, the Seven Seas Grandeur, next November. Its itineraries will feature the Mediterranean, the Caribbean and a debut season in Canada and New England, US.
In a post-Covid world, travellers are now seeking more opportunities to connect with the world, experience new destinations, and enjoy new ways to explore places they'd already visited. And how better to do all that than with a cruise line that is all-inclusive? There are unlimited shore excursions in every port of call, and all-new Eco-connect and Behind the Design Tours. Voyage fares also include gourmet cuisine in a range of speciality restaurants and alfresco dining venues, fine wine and spirits, entertainment, unlimited internet access, included valet laundry service, pre-paid gratuities. For guests staying in Concierge-level suites and higher, one-night pre-cruise hotel packages with hotel-to-ship transfers are also provided.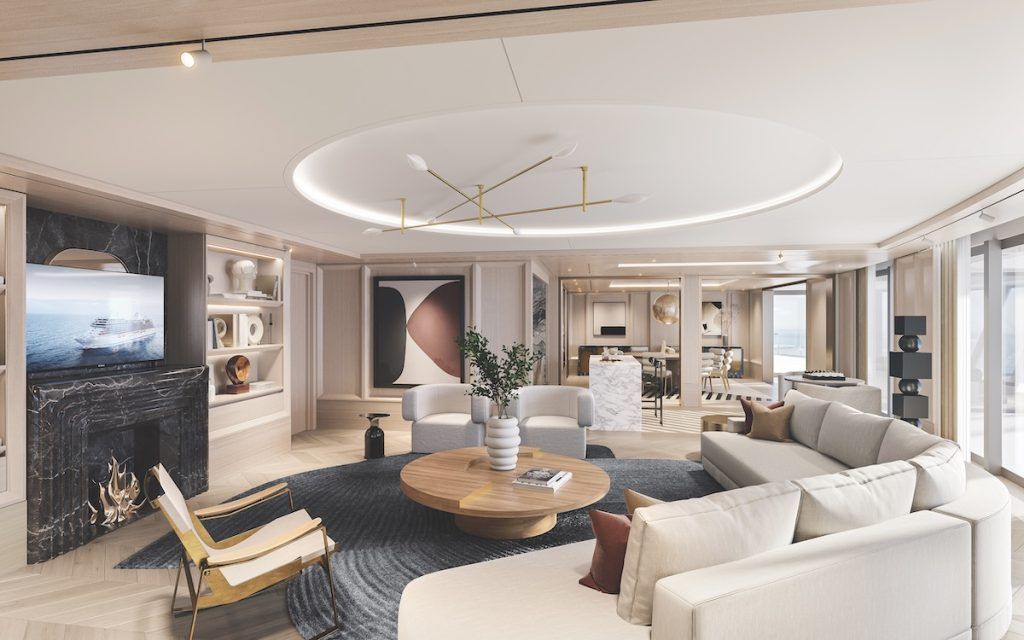 With the Asia market on his sights, Odell is well-poised to entice even more guests into the wonderful world of RSSC, and convert those who traditionally prefer land-based vacations. Ports of embarkation in Asia include Singapore, Bali, Tokyo, Bangkok, and Taipei. Exotic ports of call span Kyoto, Hanoi, Yangon and even less-visited destinations like Nha Trang in Vietnam, Dalian in China, Kōchi and Sasebo in Japan, as well as Sabang, Makassar and Komodo in Indonesia.
During a business trip to our shores, Odell chats with us about how the cruise line has evolved to stay ahead of the competition, and why guests remain loyal as ever.
The cruise industry has made a stunning recovery, with many voyages sold out. How are things looking?
Cruises have been back in operation for more than 18 months. RSSC came back in August 2021, and we had the whole fleet in operation by March 2022. This year is a recovery year, because there are still a lot of headwinds – air travel being one big headwind at the moment. I think it's just that Asia probably hasn't seen this recovery yet due to a number of reasons during the pandemic. While borders are slowly opening up, there are still a lot of restrictions. And there is the situation in Ukraine and Omicron. But what we've seen this year is a big surge in future business. People haven't been able to travel for such a long time, and there's a real pent-up demand. We've seen a very, very strong push for 2023/24/25. From next year onwards, I think you're going to see the cruise business really in full swing again.
Has the profile or desires of the cruise traveller changed?
I don't think the guest profile has changed that much, but what we are seeing is a bit of a shift in the kinds of travel. For example, family and friend reunions, small groups and multi-generational travel. The loyalists have come back very quickly, but there are also a lot of new-to-brand customers – 50 per cent of the people who book with us are new to our brand. There could be some shift from bigger ships to smaller ships. I think people might feel more comfortable coming into a smaller ship with 700 people than one with 4,000. That's a whole pandemic issue, right?
How did RSSC manage the apprehension?
First and foremost, what's important in people's minds are safety, health protocols and a protected environment. We really put a lot of effort into our health and safety protocols. A lot of that was for compliance, but actually, I think it's a reassuring thing for travellers. Everybody had to be vaccinated and tested on board; hospitals, doctors and nurses were activated; and there is an isolation policy.
We were able to put forward this really big idea of safety, and that paid off. Although people seem to be decreasingly concerned about that now, the protocol is still there. Cruising is probably the safest way to travel.
Did RSSC take the Covid lockdown period to change things?
We had lots of time to think about things. It was a long period, but somehow we were busy. We did a lot of work in our marketing and sales strategy, as well as with refitting the ships and introducing air filtration systems. We made sure that the ships were in tip-top condition because we couldn't stop them – they still had a limited number of crew and had to be kept as living machines. In terms of our strategy, we started to examine what our product would look like post-pandemic. We looked at smaller groups for tours, the types of tours we're offering, and in our marketing, we became the experts in launching future products. There was a huge demand in that period because people just wanted to dream and plan, so we came out of it in a much stronger place and as a much more collaborative group of staff.
Tell me about your 150-day World Cruise for 2025.
This is a good example of what I was saying. Although we do a World Cruise annually, this one is 26 days longer than what we did previously. We did a pre-registration for past customers, and also with agents and customers of other companies. A third of those customers were new to brand. By the time we went on sale, it was sold out. It's really interesting that we got so many new customers who hadn't trialled the product or stayed with us before, but they're prepared to come for 150 days. It speaks to the fact that people are ready to spend more, and desiring longer trips and bucket-list experiences. And they want to do things in a luxury, all-inclusive way.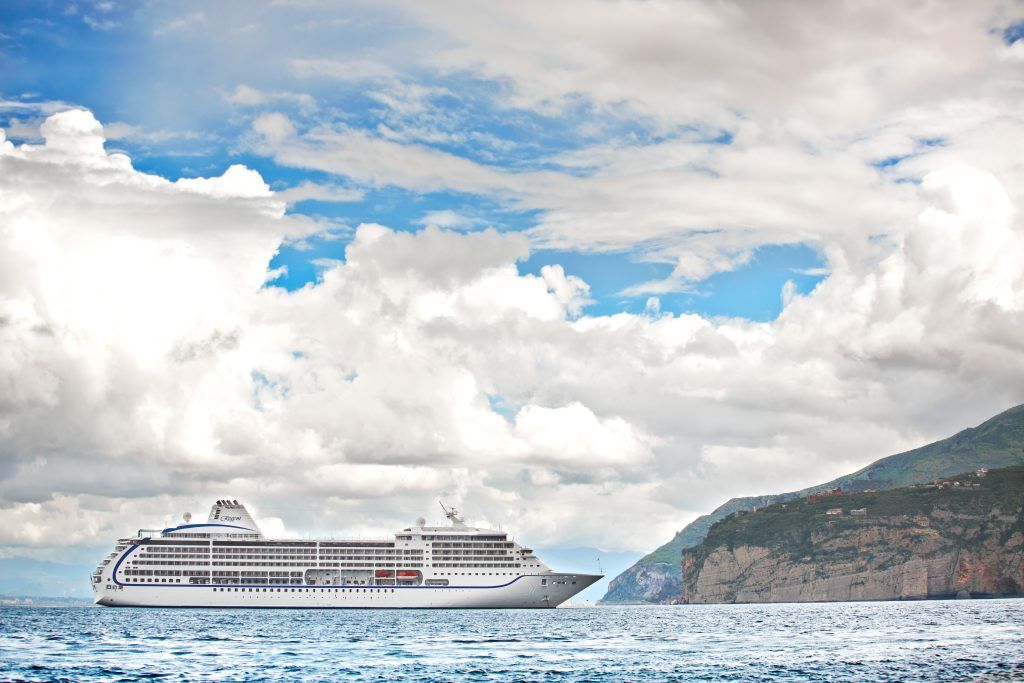 What are the highlights of this itinerary?
Starting in Jan 2025, this cruise circumnavigates the globe on the Seven Seas Mariner. It starts in Miami, Florida, and sails through Central and South America, then goes around the tip of the continent past the Antarctic Peninsula to Chile. It crosses the Pacific Ocean into French Polynesia and South Pacific before reaching New Zealand and Australia, and then into Asia. From Japan, it continues through the Pacific to Alaska, British Columbia and back to the US. The reason we do this round-trip is because more than 60 per cent of our customers would be North Americans. It's a little more challenging for guests in the middle of the itinerary, like Singapore and Sydney, to go back through their own place of residence and continue. But there are a lot of people who do that. They cruise back home, take a couple of days off, and get back on.
How do you see the future for the Asian market?
I think Asia is probably the most untapped cruise market globally. There are probably 10 markets we work with in Asia, where the top end of wealth is very high. And they are Singapore, Hong Kong, Thailand and Indonesia. People aren't saving to take a RSSC cruise; they have the wealth and it's really how we get them to spend their money. They might buy a second home in some exotic location or buy luxury goods. What we're competing with is other luxury goods, because travel is a choice in their many spending options. In Asia, I think a lot of success comes from word-of- mouth. Particularly, this is where we need travel advisors, because they know who those clients are and what they want, so the potential is limitless.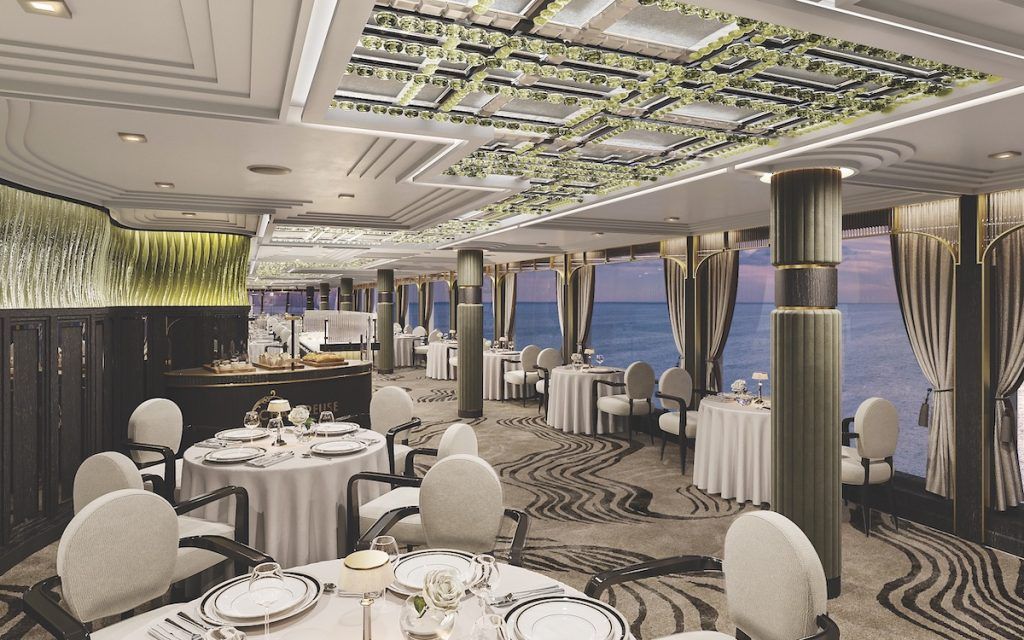 Is the Asian cruise traveller very different from the rest?
Not the wealthy ones. They are sophisticated travellers who want to have a more international experience. For that, we create creature comforts for people from wherever they come. It could be a nuance of what they like to eat, for example, beef noodle soup for Asians in the middle of the day, or a Sunday dinner roast for the British. As a luxury operator, you have to be flexible to service the needs of guests in their own individual way.
I think the Asian traveller will come to a brand like us, as they would go to, say, Claridge's in London. They want good service, a beautiful architectural environment and personalisation. That's how we get a high level of repeat guests.
With the launch of Seven Seas Grandeur next year, your fleet will have six ships in total. Is there a common thread between them?
The common thread is based around service, inclusiveness and cuisine. We're just we're just about to move into a new cuisine strategy that's common to the six ships. They all have their own individual characters, and you feel like you're in a different environment because of the ambience, but the service and people factor will be the same. The Seven Seas Explorer, which has just arrived in Singapore, has lifted the game in the luxury space quite significantly. Our newer vessels are beautiful architectural ships with more restaurant choices and bigger suites. It's really like slipping into the most recent luxury hotel with stunning architecture, marble chandeliers, refined furniture and art collection – more like a private residence than a ship or hotel. The new Grandeur will look a little bit different because we've decided to take a '30s Art Deco style approach. There's sort of a Chanel-inspired restaurant called Chartreuse with black and white interiors. The design of the steakhouse, for example, is influenced by '30s New York.
And you mentioned a new cuisine strategy for RSSC?
It's not been officially announced yet, but a lot of it is about getting back to the basics of cooking styles. Our senior vice president of Hotel Operations Franco Semeraro is Italian, from Puglia, and what we did was to take the executive culinary team to spend a week in his home region right in the heel of Italy. And there's another trip to France. On these exchanges, the team met with the local chefs and created more dishes.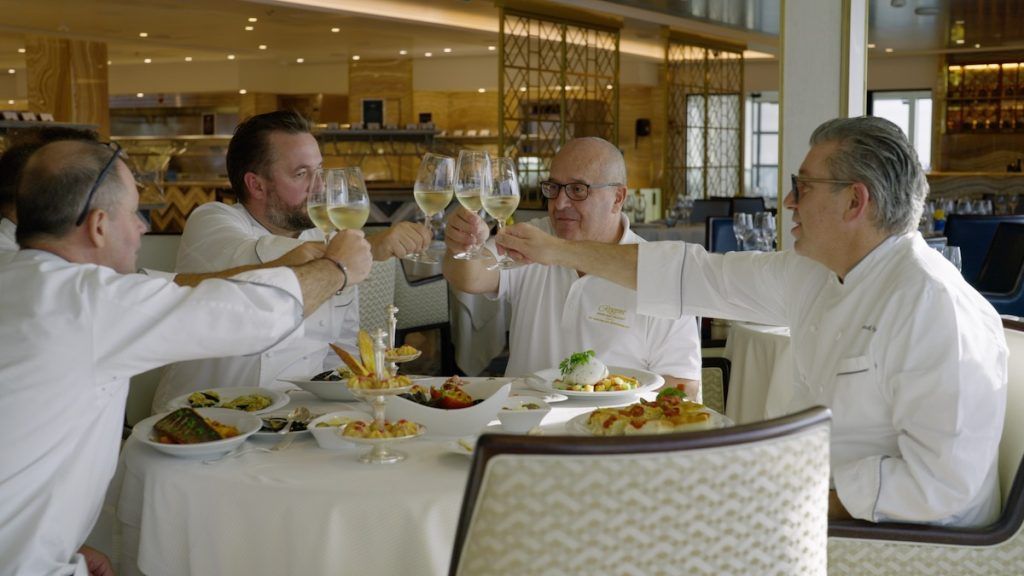 I'm sure you know all the voyages really well. Is there a favourite one?
I have a few. The Mediterranean, for me, as I like going to different places, including the different ports in Italy and the Greek Islands. What I really love is the Dalmatian coast where you visit Montenegro and Croatia with their spectacular coastline. I also like going from Copenhagen to all over the Baltic region.
The experience is unique, the cities are beautiful, there's a lot of culture and great food. I think the Asia market likes Europe because it's cooler and you could have those kinds of experiences in a short space of time.
Please give us a few tips on maximising the pleasure and comfort of being on a cruise.
Firstly, plan well ahead. Shore excursions are on the website one year ahead, and dining 75 days, so plan early so that you can chill out when you board. Secondly, be sure to go on the culinary journey. On RSSC, it's not just about restaurants; we have a culinary centre where we teach and guests can go with the chefs to the market to buy produce. You can also go on culinary tours, where you'll experience home-cooked, locally grown food and locally produced wines. Thirdly, make sure you use the free laundry service. Also, book the cruises when they're announced so that you get the best prices, as we offer the best value at the beginning and don't discount closer to the dates. If you find out later that you are unable to travel, we mostly refund or move the money to another cruise. We ask for a low deposit and give guests flexibility so they don't feel they're totally tied in.